It might make you look better, but can applying your skincare and haircare products also make you feel less stressed? We explore the growing trend for finding inner calm through and mindful beauty…
In our busy, stressful world, we're all looking for easy ways to make ourselves feel calmer and happier, and now it's being claimed that one answer could lie in your make-up bag. And we're not just talking about the rush that you get from buying a shiny pot of the latest wonder cream – we're talking about mindful beauty. It's now thought that tapping on your moisturiser or applying your body oil in a certain way could make you feel less anxious and become generally happier.
What is mindful beauty?
This new trend for mindful beauty aims to transform your everyday products and routines into mini therapeutic sessions to help you live in the moment and put your worries to one side. 'If we put meaning into our daily beauty routine, we benefit from it not only on a physical level, but also emotionally and mentally,' says Beata Aleksandrowicz, founder of Pure Massage.
On the surface it's the combination of focusing on the scent and feel of the products, and the repetition of rituals in the way you apply them that helps you to start to feel more present. And on a deeper level, many mindful beauty processes also stimulate blood flow and kick-start your lymphatic system, delivering new energy to cells while carrying away toxins.
'Using beauty and mindfulness in this way means we can connect with ourselves,' adds Beata. 'And this can have a huge impact on the self-healing system of the body, which boosts physical and mental wellbeing.'
So take a deep breath, choose your favourite prettifying products, skincare rituals and techniques, and find some true peace of mind with our mindful beauty guide…
Mindful beauty: 7 skincare and haircare mindfulness rituals
Use a facial massage tool
Try the Body Shop Oils of Life Revitalising Facial Roller (£16) and take time out each morning to carefully work out the tension of the 43 muscles in your face. Using it alone or with your moisturiser, roll the definer, with pressure, upwards from the chin to beneath your ears. This dissolves tension and activates lymphatic drainage, which will detoxify your skin and stimulate collagen production. Focus your mind as you go.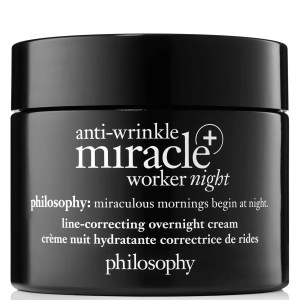 Tap the pressure points around your eyes
Due to the high number of blood vessels in your eye area, there are key pressure points that, when gently pitter-pattered over with the pads of your fingers, release endorphins to help you feel uplifted.
To find these points, feel for the orbital bone then carefully work in Philosophy Anti-Wrinkle Miracle Worker line correcting eye cream (£49). not only does it de-puff and blur fine lines, it's also packed with peptides, potent vitamin C and hyaluronic acid to calm complexions.
Leave this to settle, then tap on Becca Under Eye Brightening Corrector (£21). This peachy cream neutralises any darkness.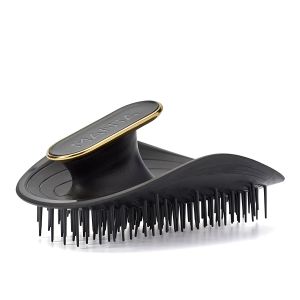 Brush your hair mindfully
It's long been known that the simple task of brushing your hair can be wonderfully calming. now you can take that feeling to the next level by using a tool such as the Manta Brush (£25), which cleverly moulds to the shape of your head and massages your scalp.
Brush from your hairline to the nape of your neck in smooth strokes for at least five minutes, allowing the repetition to calm your mind while the natural oils from your head hydrate each strand.

Upgrade your morning shower
First thing in the morning, jump into the shower with vegan-friendly Yope St John's Wort Shower Gel (£7.99), which relaxes you
and lifts your mood while regenerating the skin. Work it across your chest first, making a heart shape up and around the breasts to stimulate the scent and lymphatic systems.
Then apply Ren Atlantic Kelp & Magnesium Salt Anti-Fatigue Exfoliating Body Scrub (£18) from the ankles up, in firm circles towards the heart. Imagine the blood pumping beneath your fingers as you do so to help keep your thoughts steady. The magnesium is easily absorbed through the skin, rebalancing naturally-occurring trace elements in your cells to provide an energy boost and reduce stress.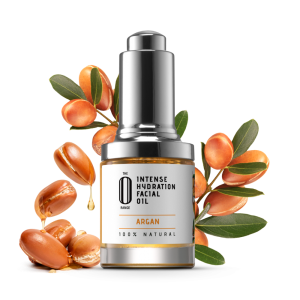 Try face yoga
'Combining breathing and mindfulness with a simple facial massage is a great way to set yourself up for the day,' says 'Face Yoga Expert', Danielle Collins. 'Apply a facial oil such as Gorgias Argan Facial Oil (£29.95), and take a moment to cup your hands over your face, breathing in deeply to enjoy the calming aromas. then use all your fingertips and gently tap over your face, from the neck up to your forehead, for one minute to allow the oil to penetrate. then, take another two deep breaths in and out through your nose and you're done…'
Why not try this same face yoga routine at around 4pm, to lift you out of any afternoon slump? Repeat the steps above, but using Dr Hauschka Rose Day Cream (£31), which is made from more than 35 rosebuds.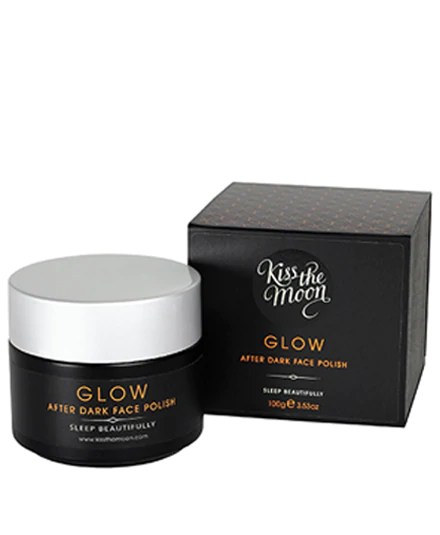 Wash the day away before bed
Washing your face thoroughly at the end of the day is crucial for your skin's health, but it can also be a great mindfulness ritual to mark the end of the day. Try Kiss the Moon Glow After-dark Face Polish (£30), which contains skin-friendly sugar acids to buff away grime. Use wide, sweeping motions down the face to signal to your brain that sleep is on its way.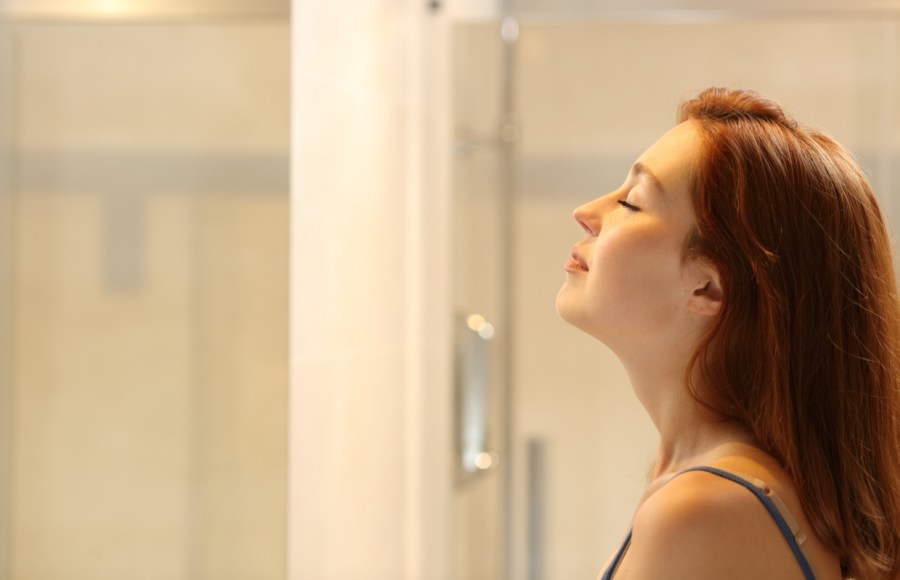 Add CBT to your skincare routine
Cognitive behavioural therapy (CBT) is a practical way to tackle negative thoughts. Try adding it to your mindful beauty regime for even more relaxing results…
Before starting your morning and night beauty routine, place your hand on your tummy and take 10 breaths, feeling each one as
you let it in and out. this will calm and focus you.
Decide on a positive affirmation or mantra that resonates with you and allocate it to your favourite beauty product. then, whenever you apply that product, repeat your happy saying. the brain will soon associate it with the action, enhancing the calming effect.
If affirmations aren't your thing, choose a song you love and turn it up as loud as you can before starting your beauty routine. tap on the products to the beat and allow your mind to listen to each instrument being played to stay in the moment and feel centred.