Following the Covid-19 pandemic, it's no wonder we're all keen to avoid the lurgy. Discover how to fend off cold & flu germs and avoid getting sick with these top tips from GP Dr Sarah Brewer…
The topic of protection against dreaded contagious viruses has never been more prominent on anyone's agenda. Fighting off any viral infections can take its toll on most people, causing them to miss days at work, cancelling well-deserved events that are finally allowed and, in extreme cases, have long-term effects on their overall health. By now, we all understand that prevention is key!
GP Dr Sarah Brewer shares some new useful tips that can help our efforts of keeping easily transmittable viruses, like colds and the flu, at bay and reminds us of some key practices that we should all be doing in 2022 and beyond…
1. Avoid getting sick with these virus-killing handbag staples
By now, hopefully most people have got into the habit of keeping some type of hand sanitiser with them, especially when they are out and about and don't have the chance to wash their hands after touching something.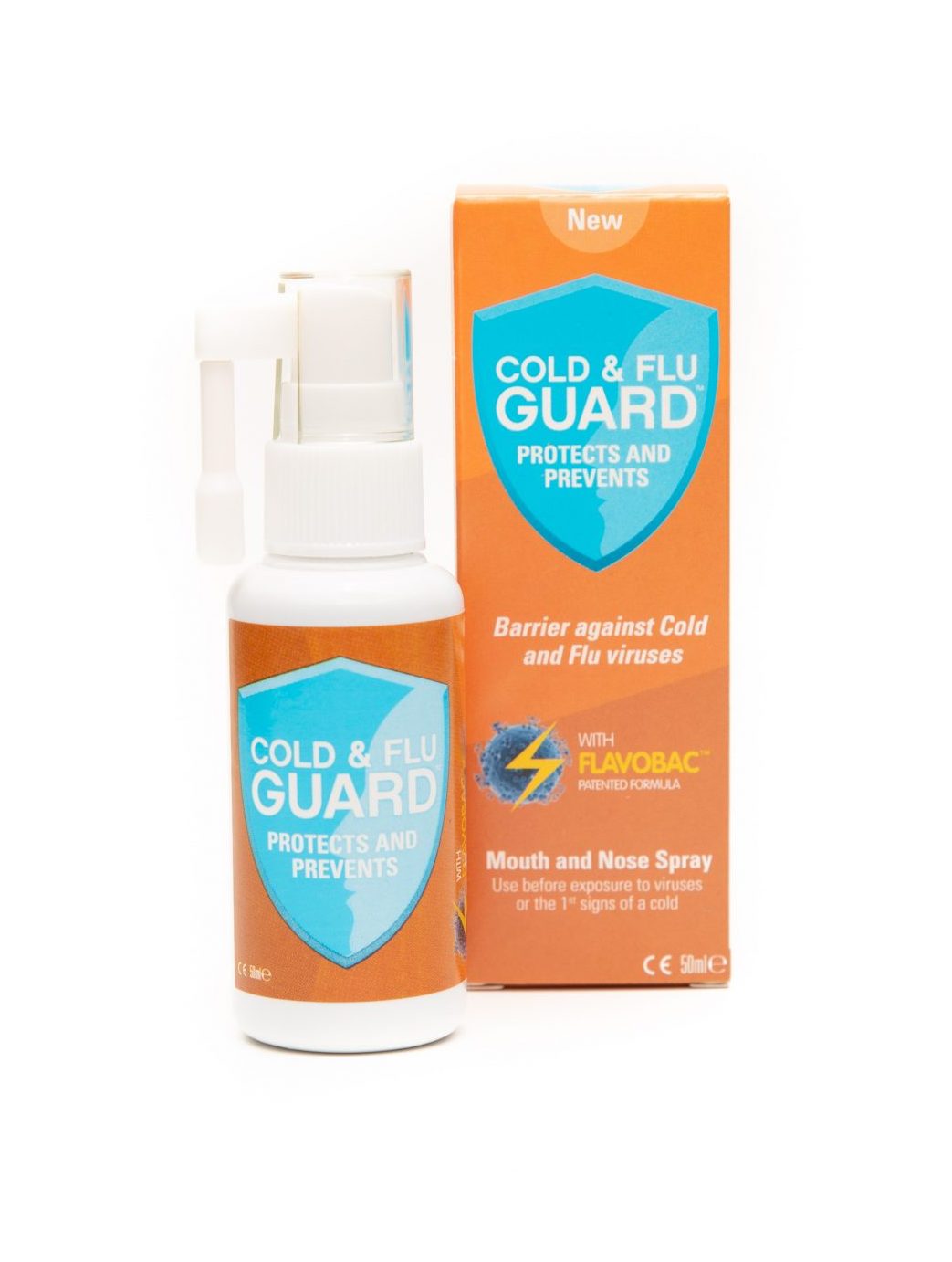 Although sanitising your hands is a good way to kill viruses that live on surfaces and objects, it won't keep you protected from airborne viruses that spread through sneezing and coughing. A fantastic product to keep with yourself at all times is an easy-to-use natural nose and oral spray called Cold & Flu Guard (£9.99).
It contains citrus bioflavonoids that have natural antiviral action and work by coating the back of the nose and throat where viruses would take hold and start to develop. The patented natural active ingredient, Flavobac™, then envelops the viruses/bacteria, trapping and then inactivating them, so that they can no longer reproduce or cause any harm.
The spray has a mint taste with a hint of orange and should be used 2-3 times a day for full protection. It also helps to alleviate the severity of symptoms if you are already feeling under the weather and reduce the number of viruses you breathe out so you are less infectious.
Just a few sprays in your nose and mouth before boarding a train or meeting someone, and you can immediately feel protected! Get yours now 50% off with the code CFGUARD50 on the Oraldent website.
The code is valid until 31st of March, on Cold & Flu Guard single packs, one use per user, no cash alternative.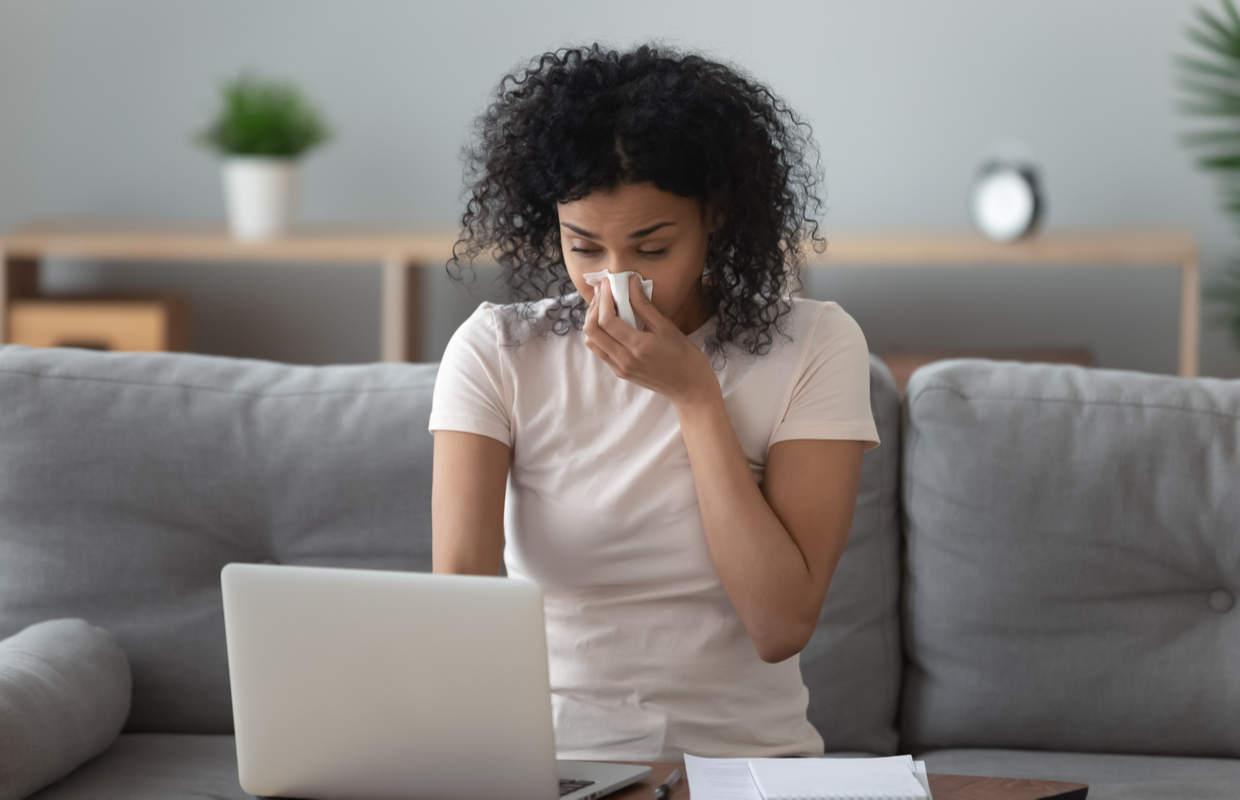 2. Work from home if you are feeling unwell 
While a few years ago we would not have felt it right to call in sick just because we had a slight cough or sneeze, now it is easier to work from home. I strongly advise anyone to work from home if they feel even slightly unwell or develop any respiratory symptoms.
If you are feeling under the weather, it also means you can stay warm and avoid the stress of commuting (stress suppresses immunity) while limiting the spread of any infection you are harbouring. Use good hygiene practices at home, such as regular cleaning and airing all the rooms, to avoid spreading the infection to other members of your household.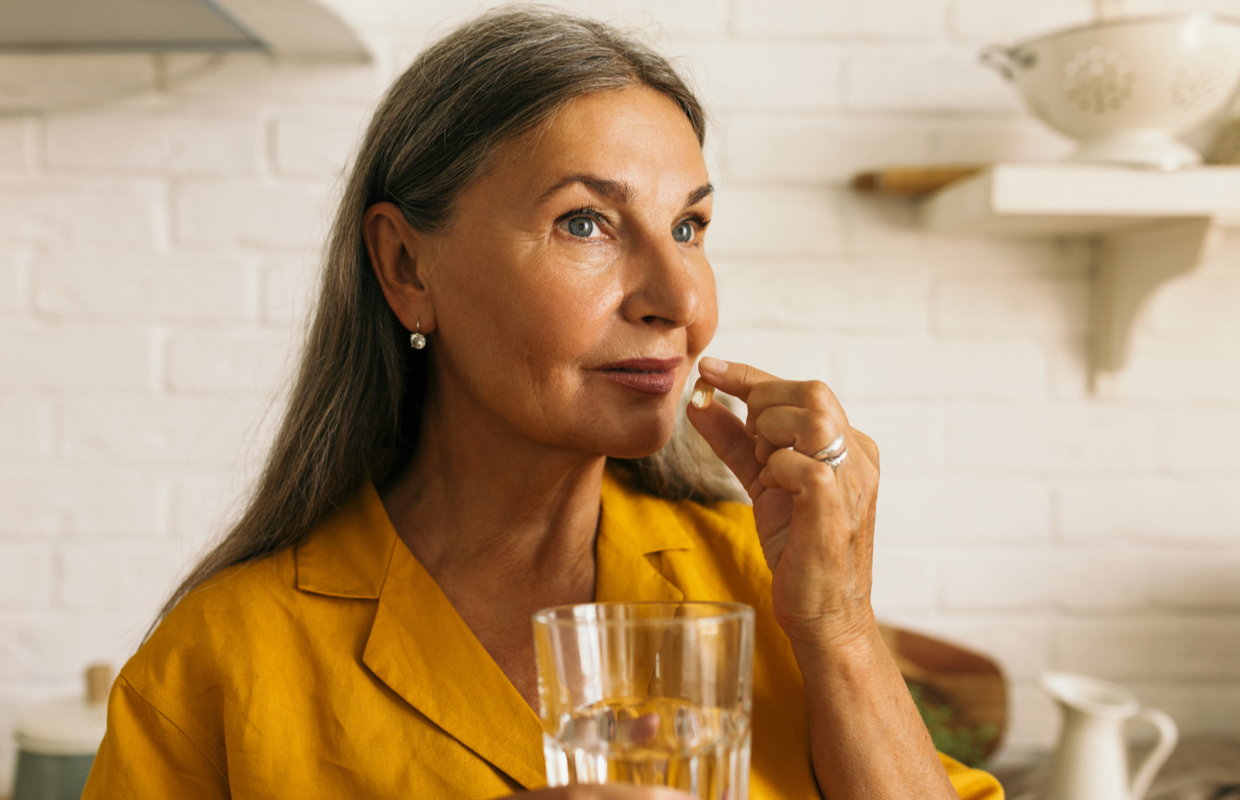 3. Protect yourself from the inside out to avoid getting sick
It is important to understand that no supplement, diet or lifestyle changes other than social distancing and proper hygiene can cure or prevent contagious diseases.
Making healthy lifestyle choices by consuming nutritious foods and getting enough sleep and exercise are the most important ways to bolster your immune system. In addition, research has shown that supplementing with certain vitamins, minerals and herbs can help improve immune response and potentially protect against illness.
A study from Oregon State University found that people aged 55 and over who took a daily multivitamin and mineral supplement for 12 weeks had significantly better ability to fight off infections than those taking a placebo. The micronutrients used in the study included those that are known to help immunity – vitamins A, B6, B12, C, D and folate plus iron, copper, zinc and selenium.
While those taking the supplement were just as likely to become sick during the study as those on placebo, their symptoms were much less severe and went away more quickly. The number of sick days in those taking the multivitamin was less than three, compared to more than six for those taking placebo.
One theory is that, as people get older, they develop more vitamin and mineral deficiencies that contribute to reduced immunity with higher levels of inflammation. Taking a multivitamin may help to replenish deficiencies so the immune system can work at optimum efficiency.