Looking to burn fat and tone your body? There's no 'quick fix' to losing weight, but there are some supplements, gadgets and books that can give you a helping hand on your weight loss journey. We've rounded up some of the best…
The best supplements for weight loss
An elixir that promises weight loss? Urban Retreat Hydra-Slim Plus (£19.50) contains research-backed ingredients that are pretty impressive. In a study, the vegan, plant-powered cordial led to weight loss results in 90 per cent of those using it. Some lost as much as 2.5kg!
Key ingredients include prickly pear extract, which supports fat and sugar absorption and control of glucose, plus kola seed to help burn fat. Sip throughout the day.
Rejuvenated Re-Set (£24.95) combines herbs with adaptogens, iodine and chromium to promote healthy cellular metabolism.
The active ingredient gynostemma pentaphyllum is often used in Chinese medicine. A host of amino acids, vitamins and minerals help support good health.
Innermost The Tone Capsules (£18.95) contain research-backed ingredients designed to gently raise your metabolism, reduce cravings and promote sustainable fat loss.
The nootropic includes matcha green tea, yerba mate and vitamin B6 to help you tone up.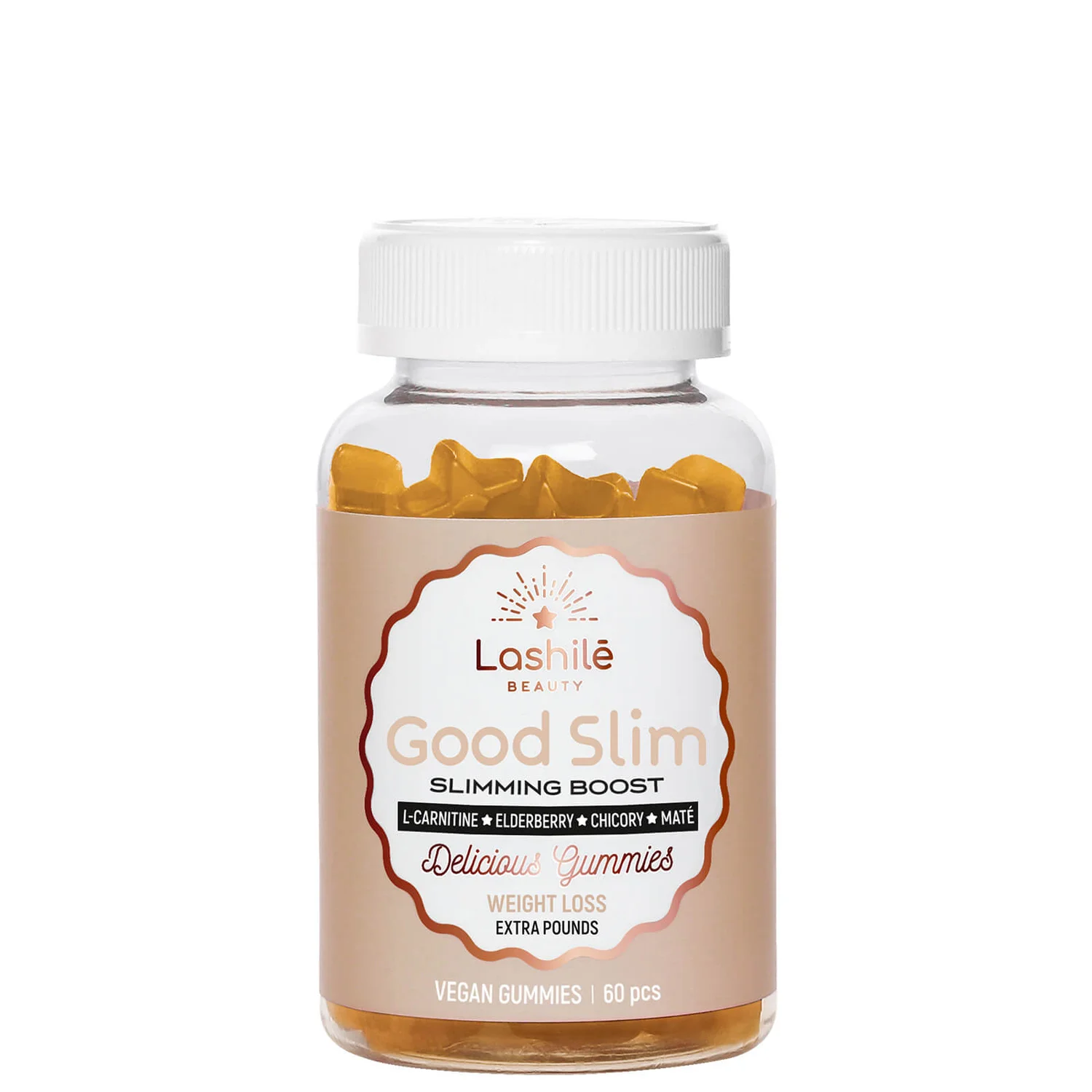 Lashilé Good Slim, Good Diet and Good Burn (from £24.90) are designed to promote healthy weight loss.
Good Slim contains L-carnitine, GoodDiet uses carob to suppress appetite while Good Burn contains a complex of kola and pineapple to burn fat.
Did you know, spicy peppers can help you lose weight? Research shows that an active ingredient in peppers, capsaicin (the thing that makes your mouth tingle!), can help to speed up metabolism.
The ingredient can also help you burn more calories. This is because when you eat a spicy pepper, your body's temperature rises. Consequently, your body goes into cool down mode, which causes your body to burn calories!
Rather than making every single meal a spicy one, try supplementing with Solgar Cayenne 520 mg (£11.25 for 100 capsules) is one way to ensure you get all the goodness contained in this spicy pepper.
Click here for more weight loss herbal remedies!
The best weight loss books and resources
This is a short, accessible workbook that offers a new approach to weight loss, based on cognitive behavioural therapy (CBT)
The workbook is informed by the author's experience of working with people with addictions, and making the tools apply to weight loss.
If you're over 40 and struggling to lose weight, this is the book for you. This book explores why it is so much harder to lose weight as we get older and what we can do about it.
Rather than focusing exclusively on restricted eating, as so many diets do, this book introduces a new 'method' for midlife weight loss, based on extensive research into the specific physiological changes that occur in our middle years.
If you feel you've got a little off-track with your health and happiness, this practical guide could be what you need. It looks at why people drift into less healthy routines and how to change your habits for the better. It doesn't promise change overnight, but feels genuine and realistic.
Combine a modern take on healthy eating with delicious Mediterranean dishes and you've got the perfect mix.
But this is more than just a collection of recipes: it's backed up with the latest science on nutrition and how it affects your health, focusing on the ingredients that really count.
Unlike many weight loss methods, which focus on quick fixes and unsustainable diet fads, Dr Rangan Chatterjee takes a more holistic approach.
This book is filled with advice surrounding sleep, energy, exercise and food, along with simple, positive lifestyle changes which can be incorporated into your day-to-day life.
In this podcast, hosted by GP Dr Rangan Chatterjee, we hear stories from leading health experts who offer easy health life-hacks, expert advice and debunk common health myths.
You can expect a whole host of tools to help you revolutionise how you eat, sleep, move and relax. The key idea of this podcast is to simplify health, so you can live your life to the full.
The best weight loss gadgets
It was only a matter of time before technology caught up with the world of weight loss, and Lumen (£24 a month for the Advanced Weight Loss programme) is sure to be the first of many combining an app with smart tech.
The handheld, portable device plus app measures your metabolism in real time with just your breath! By measuring your body's carbon dioxide concentration, Lumen provides you with personalised suggestions on when and what to eat, based on your metabolism function in order to improve your metabolic flexibility (i.e. ability to switch between fat and carb-burning).
This allows you to lose weight naturally, while increasing energy and overall health. Click here for a full review of the Lumen!