Welcome to the Top Santé Bodycare Awards! Here, we showcase all the winners and runners-up of our body categories. All the best bodycare products in our Awards have been trialled by a panel of women, each of whom tested them for four weeks to determine which were the most pleasant to use and, most importantly, achieved the best results.
Best Foot Cream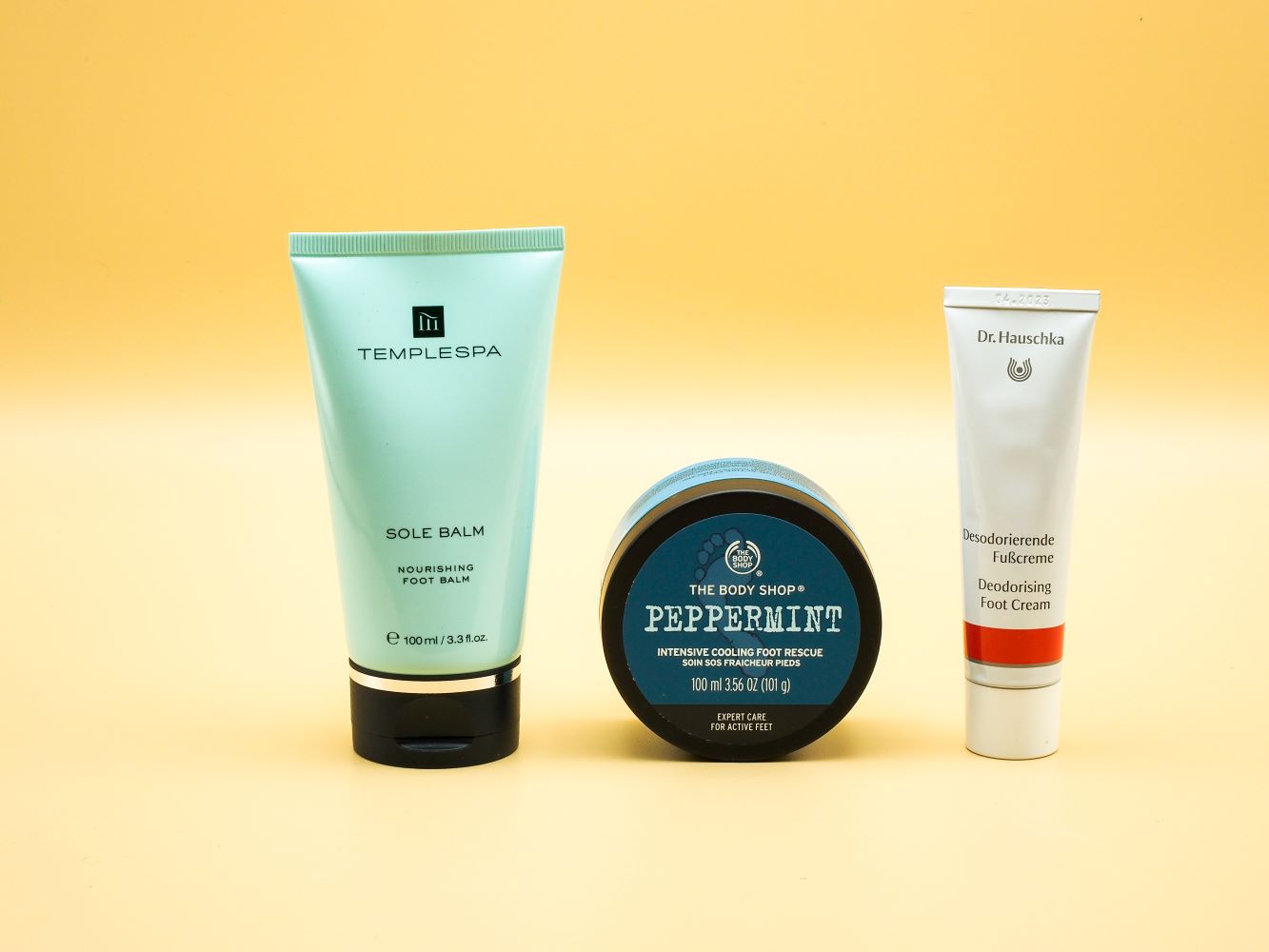 Gold
Temple Spa Sole Balm (£19) is a clever balm containing exfoliating papaya extract to rid feet of dead skin, peppermint oil and menthol to cool and refresh, and olive, soy and avocado oils, along with cocoa butter, to moisturise even the driest of soles.
Sofia, 40s: 'This smells like a spa product and has a holistic feel to it with its 22 oils that nourish and make my feet feel amazing. I'm so impressed!'
Silver
The Body Shop Peppermint Intensive Cooling Foot Rescue (£9.50) is enriched with peppermint essential oil to cool hot and bothered feet. This cream also contains cocoa butter and soybean oil to hydrate dry soles and leave them feeling velvety smooth.
Angela, 40s: 'I remember using this years ago and was pleased to rediscover it – the strong peppermint scent is lovely and refreshing. After using it overnight, my feet feel so soft.'
Bronze
Dr. Hauschka Deodorising Foot Cream (£17) will freshen up hot feet and provide a protective layer of powder thanks to its silk powder and rice starch, which absorb excess moisture, as well as rosemary essential oil and sage. It's perfect for protection from rubbing during the summer weather or for those with an active lifestyle.
Jo, 40s: 'I'm very impressed with this and only a little is needed. There's no need to massage in as it dries nearly instantly and keeps my feet feeling fresh all day.'
Also shortlisted
Best Hand Cream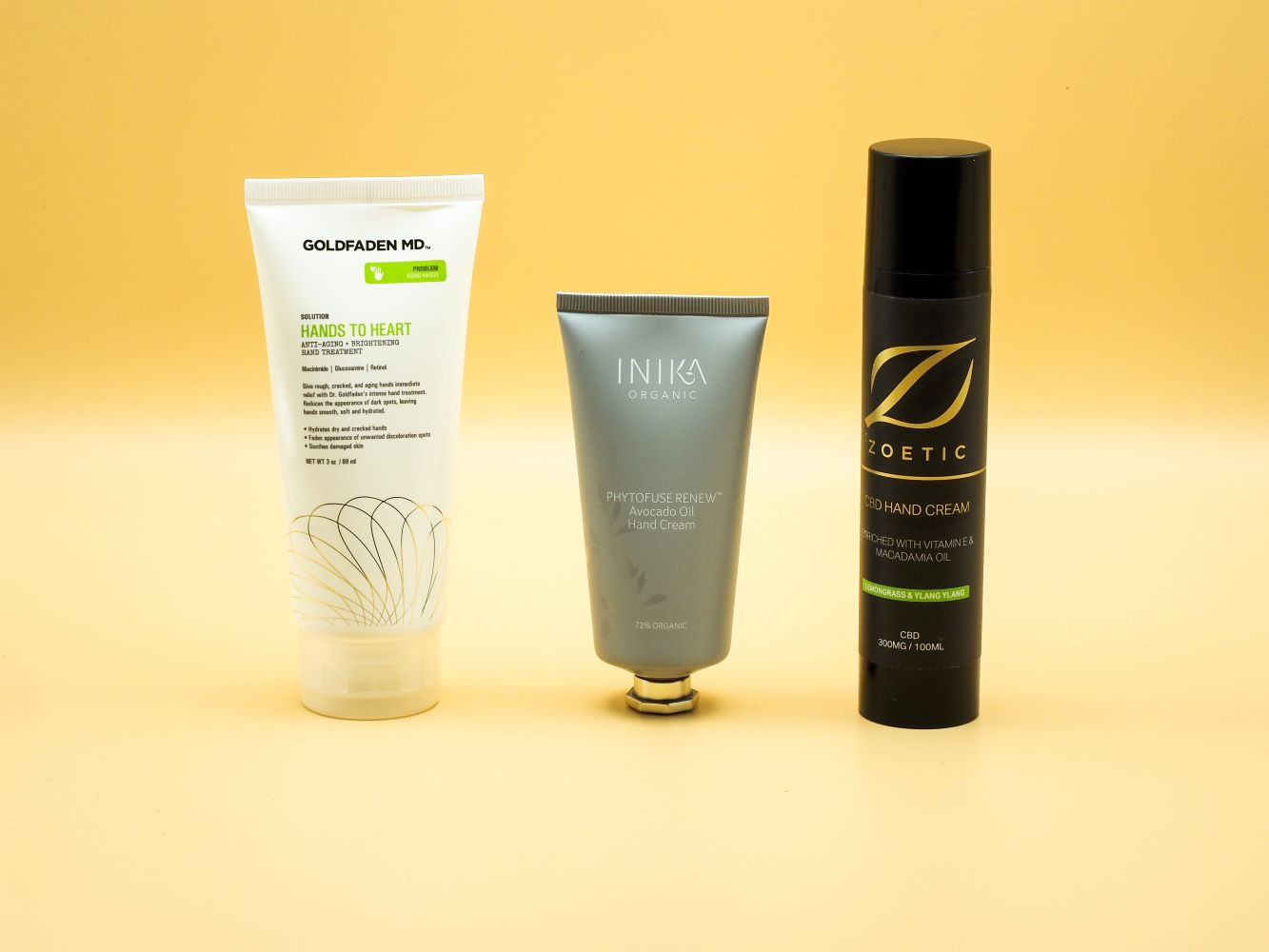 Gold
GOLDFADEN MD Hands to Heart (£35) is an intensive cream that not only hydrates and repairs dry skin, it also contains effective ingredients including CoQ10, niacinamide, glucosamine, retinol, hyaluronic acid and vitamins C and E to reduce hyperpigmentation, as well as brighten and protect hands from premature ageing.
Helene, 40s: 'This has a lovely, fresh smell and is quickly absorbed into my skin. My dry and cracked hands are soothed and moisturised, and feel much softer. I'll definitely buy this product.'
Silver
INIKA Organic Phytofuse Renew Avocado Oil Hand Cream (£29) contains nourishing avocado oil as well as coconut and argan oils, cocoa and shea butters, plus rose of Jericho extract to hydrate. Aloe vera soothes and a gorgeous blend of orange peel, geranium, lavender, clove and patchouli gives it a delicious scent.
Arabella, 40s: 'The packaging looks expensive, it smells gorgeous, is organic and gives instant moisture to my hands, leaving them soft – I love it!'
Bronze
Zoetic CBD Rejuevenating Hand Cream (£25) gives hardworking hands a boost. Enriched with vitamin E and macadamia oil, plus CBD and uplifting oils, this cream hydrates and protects your hands, and comes in an easy-to-apply pump bottle.
Charlotte, 40s: 'This has a nice, light consistency and smells very lemony, with a barely noticeable fragrance of hemp. It works wonders on my dry, over-sanitised NHS hands, so I'll buy it again!'
Also shortlisted
Best Neck Cream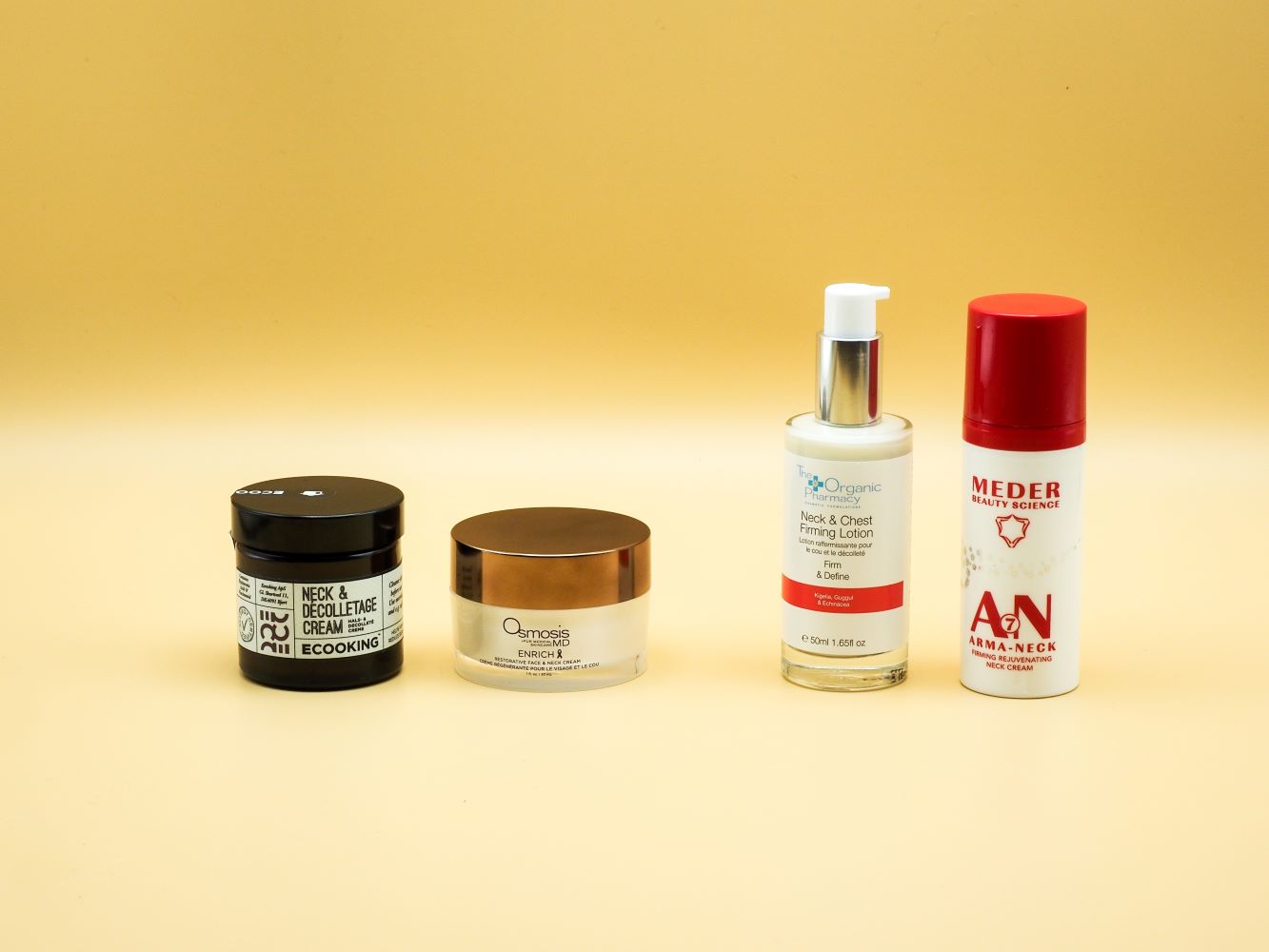 Joint Gold
ECOOKING Neck & Décolletage Cream (£45). This rich anti-ageing cream uses bioactive ingredient, hyadisine, to help skin retain moisture, as well as increase collagen and elastin production, cellulo beads to plump fine lines and niacinamide to reduce pigmentation.
Wilhelmina, 40s: 'This thick, luxurious cream absorbs easily and has no fragrance. After using it for a while, my skin feels smoother and soft.'
Osmosis Beauty Enrich Restorative Face & Neck Cream (£57.50). is a powerful superfood-rich formula, designed for night use to repair, restore and nourish while you're sleeping. This botanical blend has been proven to reduce fine lines within seven days and skin feels firmer and smoother after use.
Bobby, 50s: 'Wow, this small jar certainly packs a big punch! The cream glides onto my skin, sinks straight in and the results are impressive. After using it, I looked like I'd had a week of good sleep and friends told me I looked well!'
Joint Silver
Meder Beauty Science Arma-Neck Cream (£73) is a triple-action cream that firms, rejuvenates and nourishes thanks to peptide Palmitoyl Tetrapeptide-7, which encourages the skin's hyaluronic acid production and reduces damage caused by ageing and UV exposure, while sweet almond oil relieves dryness. Ideal for summer use, this provides antioxidant protection.
Jacqueline, 40s: 'A lovely, thick, creamy texture that absorbs quickly and leaves my skin amazingly soft. Over time, my neck felt smoother from using it.'
The Organic Pharmacy Neck & Chest Firming Lotion (£55) contains plant extracts, including hibiscus and kigelia to strengthen and tone, while amino acids resurface. The organic lotion is gentle enough for sensitive skins but powerful enough to tighten, plump fine lines, and improve hydration and elasticity.
Sally, 50s: 'This has a lovely smell and leaves my skin feeling nice and soft. The bottle has an expensive feel and it's easy to use – all in all, it's a great cream!'
Also shortlisted
Best Bodycare Moisturiser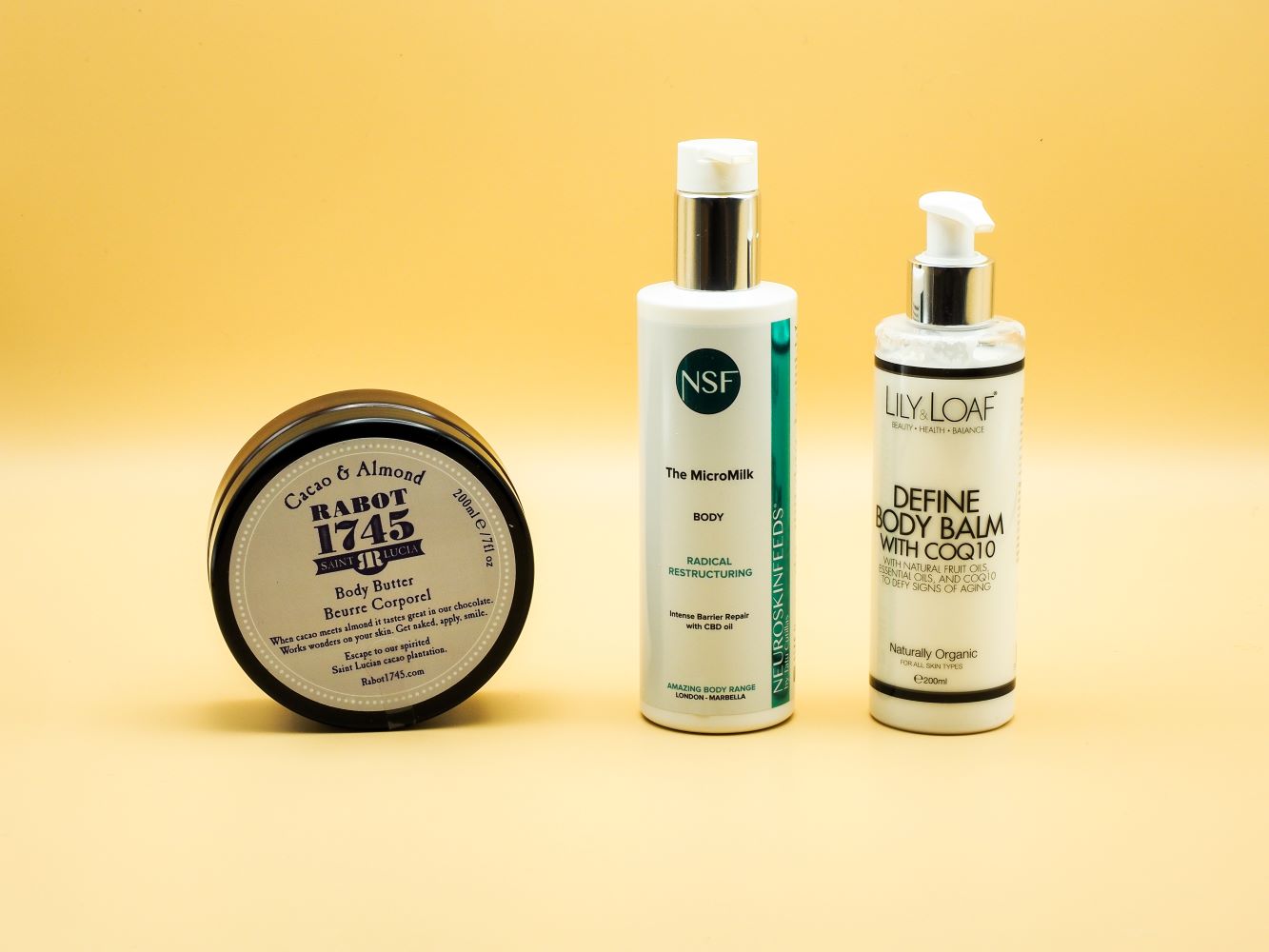 Gold
Rabot 1745 Beauty Cacao & Almond Body Butter (£14.95) is a whipped body butter with cacao seed butter at its heart. Rich in vitamins and fatty acids, this best bodycare moisturiser hydrates and softens skin and smells divine! The formula also contains aloe vera, apricot oil and almond to nourish.
Caroline, 40s: 'I love this – the big pot makes it easy to access the cream, which is silky soft and applies easily. It smells gorgeous and leaves my skin feeling soft, not greasy!'
Silver
NeuroSkinFeeds The MicroMilk (£33) is perfect for sensitive and dry skins. This light milk contains antioxidant-rich camelina sativa seed oil to calm, cannabis sativa seed oil + 1 per cent CBD to regenerate, vitamins A and E and aloe vera gel to hydrate and soothe, and shea butter, an anti-inflammatory, to soften and condition.
Gemma, 40s: 'This has a pleasant smell and an easy pump-action bottle. The milk is the perfect consistency to glide onto my skin and it leaves my skin feeling soft and hydrated hours later.'
Bronze
Lily & Loaf Define Body Balm with CoQ10 (£19.95) contains anti-ageing hero ingredient, CoQ10, which has antioxidant properties to protect skin, as well as help maintain elasticity. The balm is also free from sulphates and parabens, and combines organic apricot, coconut and olive oils to leave skin feeling soft, fresh and hydrated.
Charlotte, 40s: 'This has a thin consistency, but it does the job and leaves my skin feeling nice and silky. It has a strong herbal smell, which reminded me of massage oil in a spa. The pump top saves waste and is non-messy!'
Also shortlisted
Best Body Bar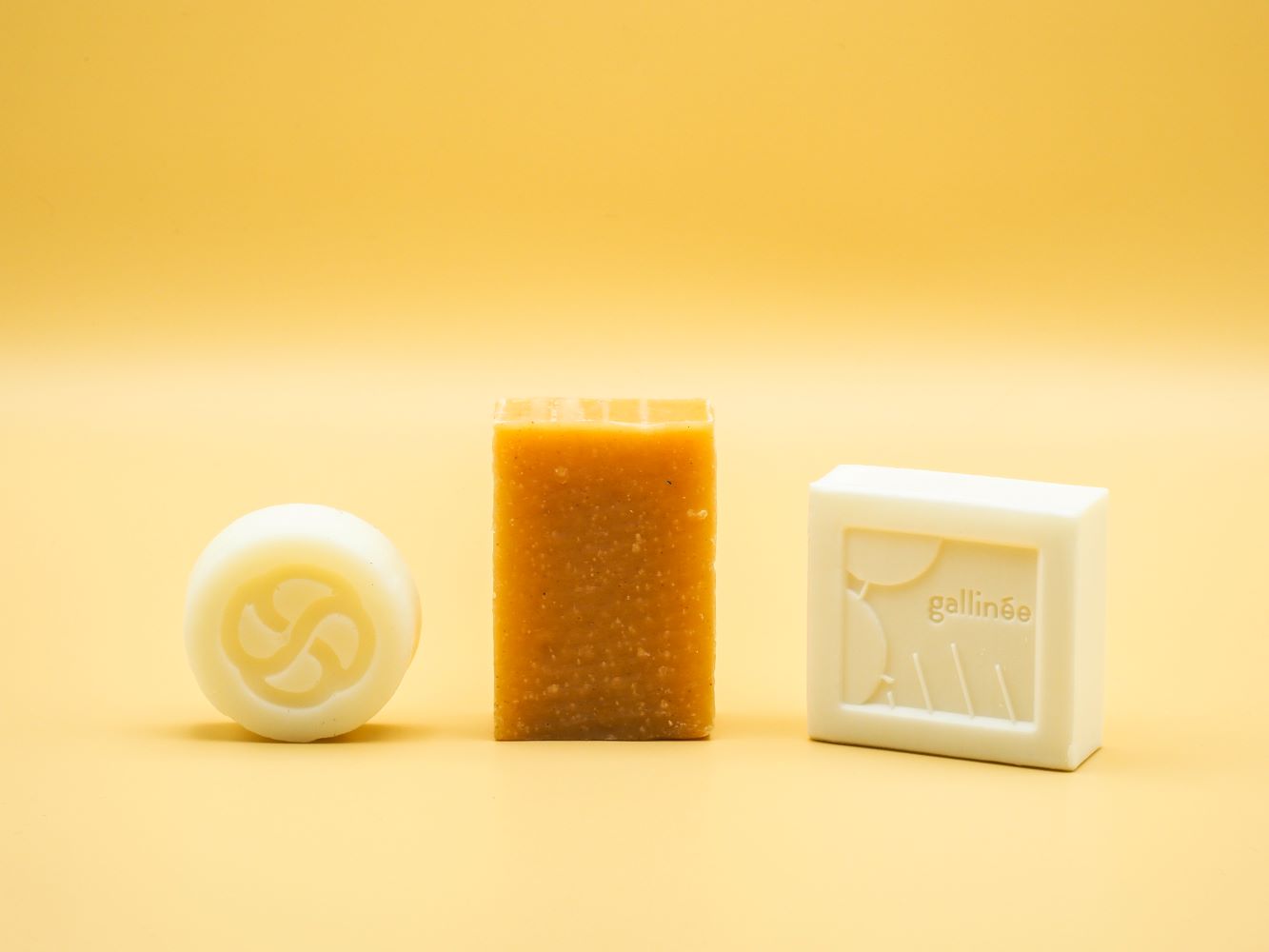 Gold
No Secrets Solo Eleven Shampoo & Body Bar (£7.50) has a non-drying formula that doesn't contain parabens, sulphates, soap or palm oil. This best bodycare bar is suitable for hair too and comes in four fragrances – our testers loved Eleven's blend of amyris, patchouli, neroli, cypress, rose and jasmine essential oils.
Rebecca, 50s: 'A wonderful, eco-friendly product that lathers well, nourishes skin and leaves my hair free of tangles.'
Silver
grüum. såpa Solid Body Bar (£8) is made from 100 per cent natural ingredients. This hypoallergenic, vegan bar contains no palm oil, is available in six fragrances – our testers triedOrange & Grapefruit – and is handmade in the UK.
Joanna, 40s: 'It produces a rich, creamy lather with little effort and little water, and leaves my skin feeling refreshed and soft.'
Bronze
gallinée Cleansing Bar (from £10) is a non-perfumed bar that contains probiotics and lactic acid to nourish, protect and balance skin. With no soap, colourants, parabens, mineral oils or silicones, it's gentle enough for those with eczema.
Angela, 40s: 'It lathers well, washes off easily, has no overpowering fragrance and leaves my skin soft and fresh.'
Also shortlisted
Best Bath Product
Gold
Slow Ageing Essential Bath & Shower Essence (£51) was the top-scoring, best bodycare product in the whole of the Top Santé Bodycare Awards. Testers loved the beautiful blend of essential oils, including rose geranium, cypress and rosemary. This blend not only soothes the mind, but relieves muscle pain and inflammation, while stimulating, healing and protecting skin cells. Can also be massaged directly into your skin before you step into a warm bath.
Gemma, 40s: 'This smells absolutely amazing – it feels like I'm having a spa treatment in my own bathroom. My skin is so soft and hydrated after bathing that I don't need to use a moisturiser after.'
Silver
Dr. Hauschka Moor Lavender Calming Bath Essence (£17) combines soothing lavender, horse chestnut and horsetail extracts, as well as almond and avocado oils, to moisturise your skin and help create the perfect end to a long day.
Claire, 40s: 'A really lovely lavender bath essence that separates into a milky oil in the bath so there are no bubbles, but it leaves my skin feeling soft after use.'
Bronze
Temple Spa In Good Spirits Energising Bath & Body Massage Oil (£25) is free from parabens and packs in more than 30 essential oils, including lemon, mandarin, grapefruit, bergamot, ginger and peppermint to hydrate and soften your skin, as well as refresh and boost your mood. It can also be used as a body oil.
Angie, 40s: 'This is one of the most beautiful and sensual scents I have come across. It leaves my skin feeling so soft and nourished, and the fragrance lingers for quite a long time after.'
Also shortlisted
Best Bodycare SPF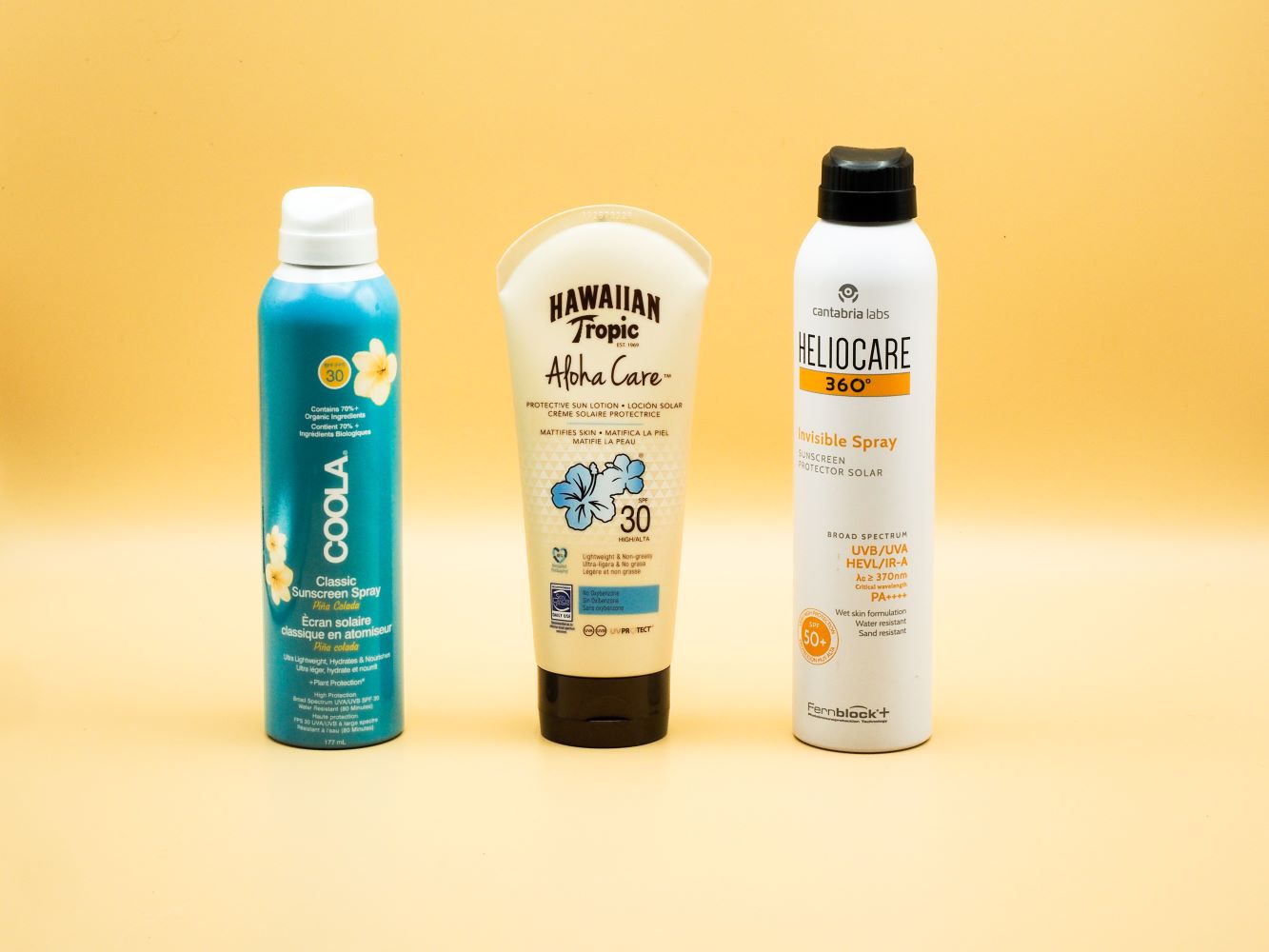 Gold
Coola SPF30 Pina Colada Sunscreen Spray (£25) is a sheer, non-greasy spray that is bursting with organic ingredients, including algae, strawberry and cucumber extracts, that nourish and hydrate the skin. This top-rated, best bodycare winner features a long-lasting, sweat- and water-resistant formula, that also contains pina colada extracts that smell as good as they sound. It'll help you feel like you're in the tropics, even if you're in your garden.
Claire, 40s: 'I've been dreaming of pina coladas in the sun for well over a year now and this sunscreen takes me straight there. It's a light mist that rubs in easily, with no streaks – I'm not sure I'll ever use anything else again!'
Silver
Hawaiian Tropic Aloha Care Sun Protective Lotion SPF30 (£14.99) offers broad-spectrum UVA and UVB protection, absorbs quickly, has a gorgeous coconut smell and offers water resistance for up to 80 minutes. It also offers real skin benefits thanks to the lightweight formulation, mattifying your skin to prevent it looking greasy in the summer sun. Plus, the reef-friendly formulation comes in 45 per cent recycled packaging.
Amanda, 40s: 'This delivers exactly what it states on the bottle – it's lightweight, non-greasy, is easy to apply, has a delicious holiday fragrance and leaves my skin feeling soft and smooth.'
Bronze
Heliocare 360° Invisible Spray (£28.99) is a large aerosol spray that gives an invisible, non-oily finish, is water- and sand-resistant and effective on wet skin. It also gives SPF50 protection and uses a fern extract to protect skin.
Lily, 50s: 'Very easy to apply with maximum coverage. It's hydrating and leaves my skin feeling sun-kissed before I've gone in the sun. I tried it in my garden, but will invest in more for a holiday abroad.'
Also shortlisted
Best Exfoliator
Gold
Katherine Daniels Gentle Oil and Salt Exfoliator (£30) is a gorgeous cocktail of mineral-rich sea salts from the Himalayas, Egypt and France to buff away dead skin and impurities. It also features lavender, petitgrain, cypress, geranium, rosemary and chamomile essential oils to help calm skin and leave you feeling relaxed.
Caroline, 40s: 'This smells incredible – as soon as you open it, you can tell you're in for a treat. It feels like a luxury product and leaves my skin feeling super-smooth and soft.'
Silver
Rituals The Ritual of Namaste Natural Body Scrub (£15.90) combines sugar crystals with natural AHA to buff, brighten and encourage skin cell renewal by removing dead skin cells, promoting collagen and creating better blood flow. It also includes sweet almond oil to nourish and protect against dehydration.
Charlotte, 40s: 'This smells like a bag of pick 'n' mix! It's a lovely scrub – a bit coarser than some of the others but not scratchy and it leaves a light oil on my skin, which is quickly absorbed to leave my skin really soft.'
Bronze
L'ORGANIQ Detoxifying Body Scrub (£18) is a lovely, creamy scrub thanks to the shea butter and avocado, olive and coconut oils that nourish and moisturise, while cranberry seeds and walnut shell powder gently exfoliate. It also includes detoxifying lemon, grapefruit, juniper, lemongrass, sage and cypress essentials oils that leave skin feeling revived.
Annie, 40s: 'A lovely, thick consistency with just the right amount of "grit" to feel like it's doing the job. This has a lovely, zingy scent and leaves my skin feeling super soft and fresh.'
Also shortlisted
Best Bodycare Treatment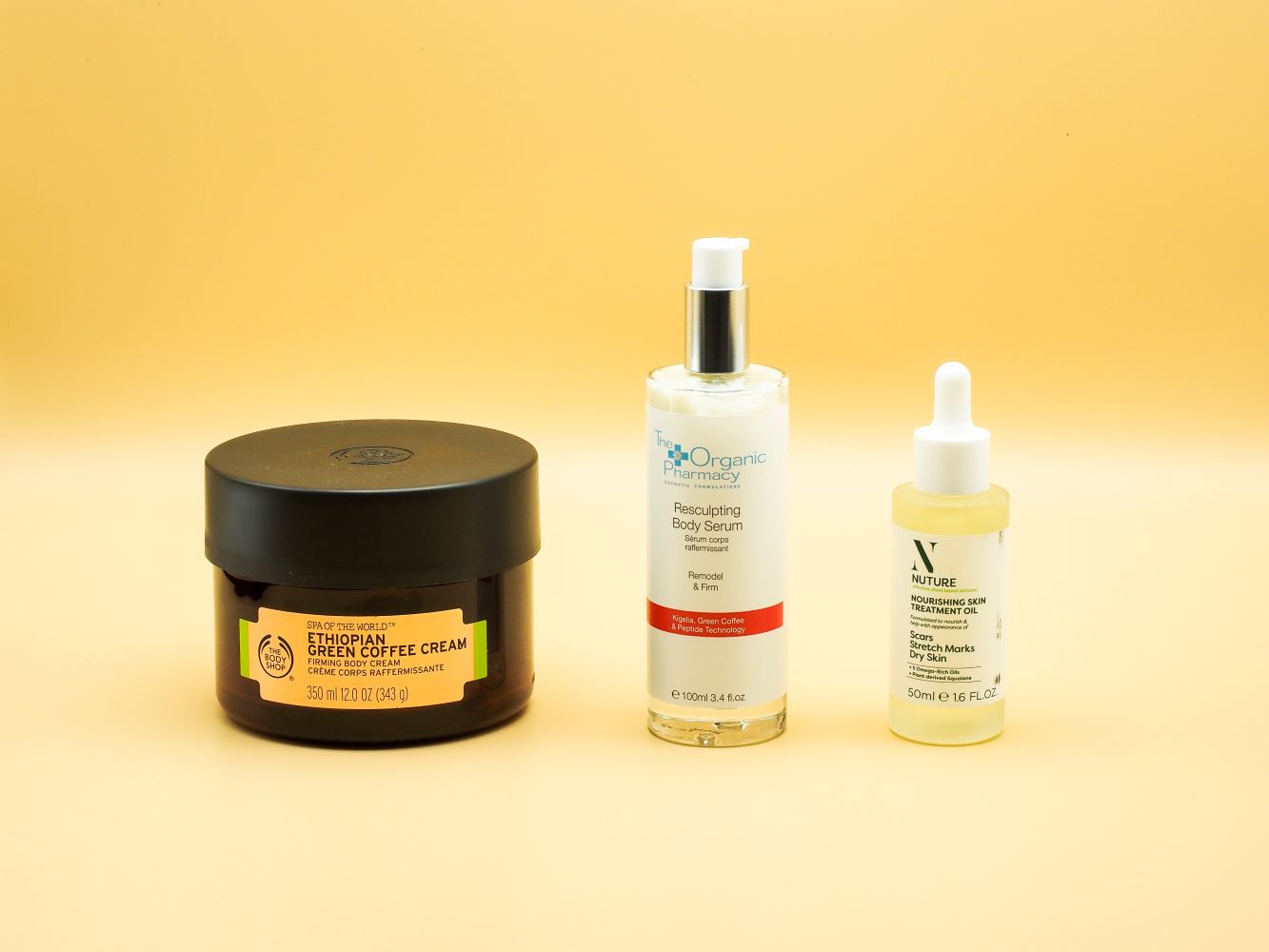 Gold
The Body Shop Spa of the World Ethiopian Green Coffee Cream Firming Body Cream (£25) is enriched with organic, hand-harvested Ethiopian green coffee to help stimulate, firm and smooth skin. Our testers were unanimous – this best bodycare treatment is ideal for slathering on bums, tums and all wobbly bits.
Jacqueline, 40s: 'Beautiful smell and a very luxurious, rich cream. I use it at night to allow it to sink in thoroughly and my skin has felt amazing from the very first use.'
Silver
The Organic Pharmacy Resculpting Body Serum (£69) promises to reduce the appearance of cellulite and boost skin elasticity thanks to a powerful combo of plant extracts, including kigelia, green coffee and garcinia, which also firm and tone.
Bobby, 50s: 'It comes in a glass bottle with a handy pump dispenser. The serum sinks straight in and has an immediate 'editing' effect on the appearance of my skin, which looks plumped and smooth. The fragrance is a subtle citrus scent that hits just the right note. I love this product!'
Bronze
NUTURE Nourishing Skin Treatment Oil (from £8.99) is an effective blend of grapeseed, rosehip, sweet almond, chia and apricot oils, plus shea butter and squalene, to increase suppleness, as well as tone, hydrate and repair scarring of the skin, and encourage collagen production. It also improves the appearance of scars, stretch marks and dry skin.
Henrietta, 40s: 'The scent is floral, refreshing and very uplifting, while the oil quickly soaks in, leaving my skin with a turbo charged moisture hit. I've actually already gone out and bought a larger bottle, which comes with a spray. I can't recommend it enough.'
Also shortlisted
Best Body Wash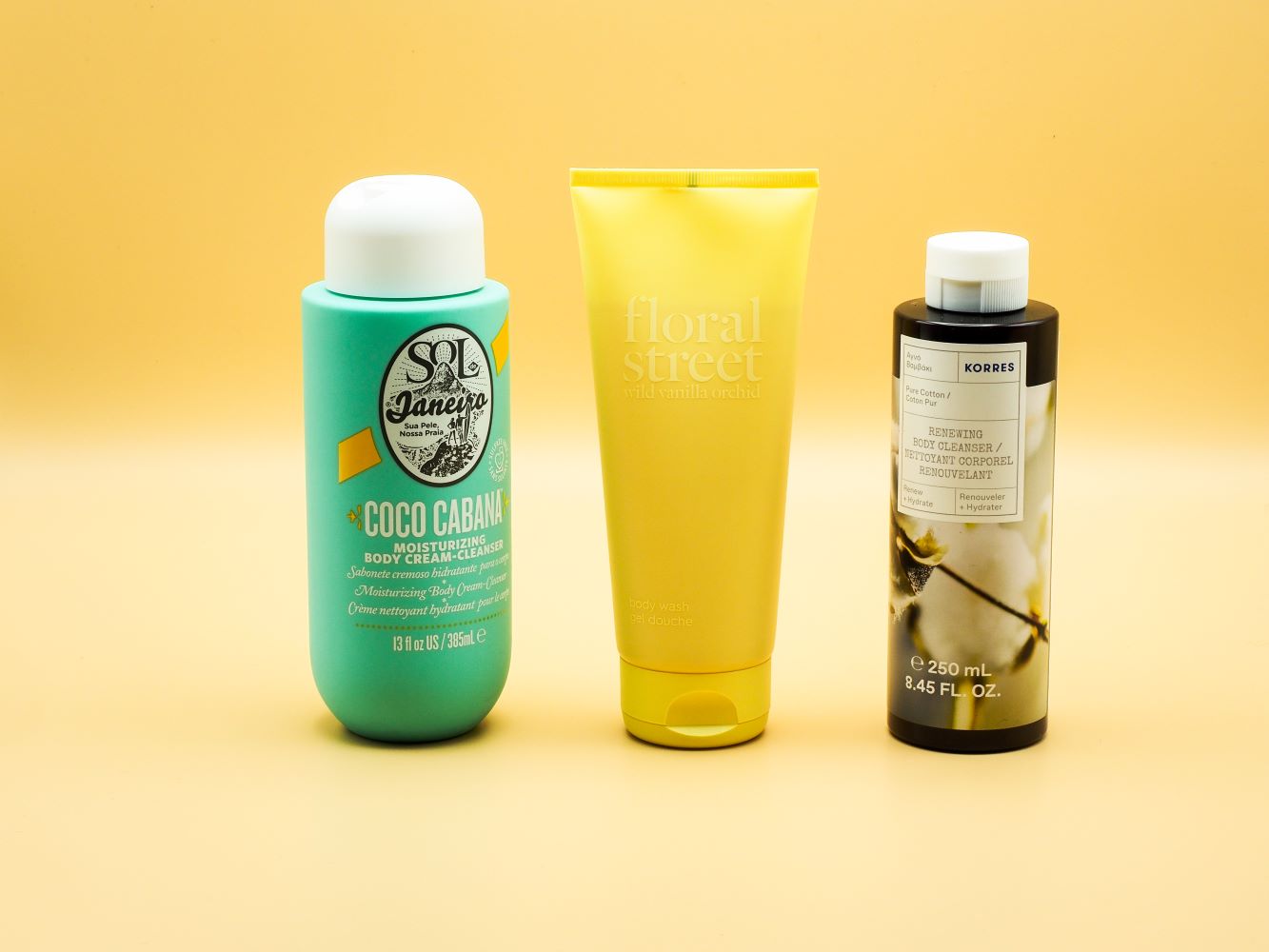 Gold
Sol de Janeiro Coco Cabana Moisturizing Body Cream Cleanser (£21) is a much-loved, moisture-rich cleanser that melts away impurities, while coconut oil and fermented sugar boost moisture. The tropical fragrance combines notes of coconut, orchid, praline and vanilla.
Isabella, 40s: 'This has a strong, beautiful scent of coconuts, which reminds me of holidays, and it lingers throughout the day. It's very creamy and leaves my skin feeling softer.'
Silver
floral street Wild Vanilla Orchid Body Wash (£24) is a nourishing, gel formula that's fortified with Pro-Vitamin B5 to soften and smooth skin. The creamy scent of vanilla, sandalwood, bamboo, jasmine and orchid has a lovely, cocooning effect.
Henrietta, 40s: 'The name of this product doesn't undersell itself – the floral fragrance fills my bathroom and puts a big smile on my face. It foams up nicely and the scent remains on my skin well after drying.'
Bronze
Korres Pure Cotton Renewing Body Cleanser (£14) is a lightweight gel that transforms to an airy foam and contains wheat proteins to reduce water loss, aloe extract to support your skin's natural immunity and marshmallow to deeply nourish, leaving skin soft and protected.
Bobby, 50s: 'Fully recyclable packaging, organic ingredients, eco-friendly manufacturing and formulated by women – you can feel good about using this product while pampering your skin. Cocoons you in its divine fragrance and feels rich and moisturising.'
Also shortlisted
Best Bodycare Oil
Gold
ishga Invigorating Organic Body Oil (£36) is an energising, organic body oil thanks to essential oils of lavender, rose geranium, juniper and lemongrass. This top-rated bodycare oil has a light formula, which has a base of jojoba and sweet almond oils, also contains seaweed extract and a combination of antioxidants, polyphenols, vitamins A,C and E, minerals and amino acids to regenerate skin. Smooth over your body while skin is damp, or add to a bath to soften and hydrate your skin.
Laura, 40s: 'Everything about this is perfect – the beautiful fragrance, the way a little goes a long way and how it makes my skin feel soft, smooth and hydrated. It gives me a real sense of self-worth.'
Silver
Kear Natural Life Hydrate and Relax Body Oil (£46) uses revitalising essential oils, including rosemary, bergamot and orange, as well as chamomile extracts to regenerate skin. Made by a Greeknatural brand, this non-greasy formula with olive and sweet almond oils nourishes and relieves dryness.
Lauren, 50s: 'The calming scent of the oil, especially the chamomile, comes through and it promotes relaxation and calm before bed. Leaves my skin feeling pampered.'
Bronze
Elements Boutique Spa Massage & Body Oil Earth (£25) is inspired by the elements. This "Earth" oil contains evening primrose oil, rosehip oil, vitamin E and borage to hydrate and essential oils of patchouli, geranium and vetivert to ease anxiety and calm a busy mind.
Jo, 40s: 'Nicely packaged in a glass bottle, just one pump goes a long way and it soaks in quickly, leaving no oily residue. It's enriched with seed and fruit oils, and on inhaling the aroma, I feel more relaxed. What a fab product!'
Also shortlisted
Best Bodycare Gadget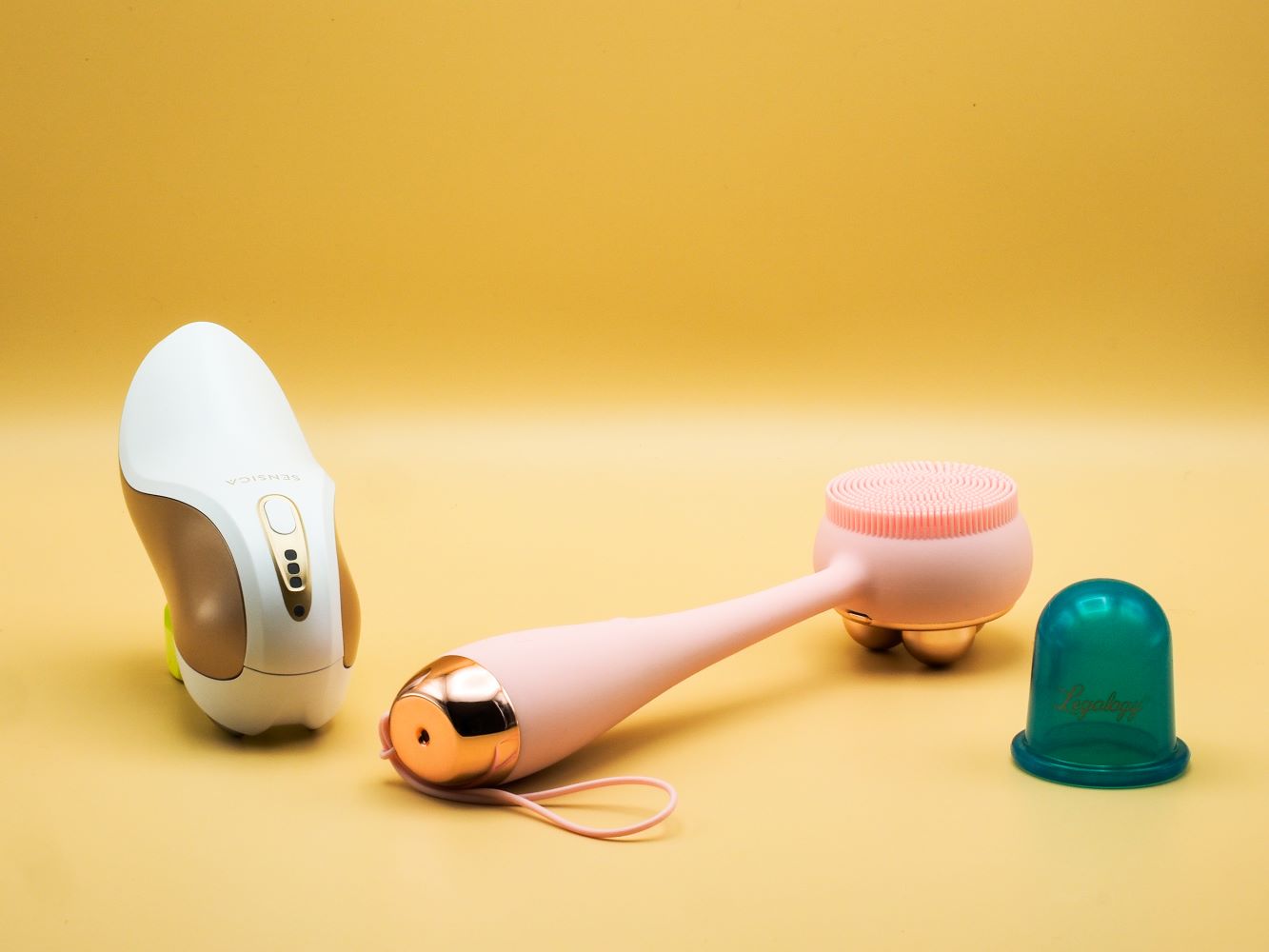 Gold
SENSICA Sensifirm (£299) helps reduce the appearance of cellulite and contours buttocks, thighs, waist, hips, abdomen and arms. The best bodycare gadget uses Lipotherm RF technology, where radio waves reach deep into the skin to activate collagen production and decrease fat cells, as well as improve lymphatic drainage so skin becomes firmer and smoother.
Katy, 40s: 'This is really easy and enjoyable to use. It comes with a gel/serum you apply first and then glide the handset over your legs, thighs, or wherever. It doesn't hurt at all. I think it will take a while to see noticeable results.'
Silver
PMD Clean Body (£145) is a skin-cleansing and exfoliating experience like no other. Using patented SonicGlow technology with more than 7,000 vibrations per minute, the device has three interchangeable attachments to break down debris from within the pores to cleanse skin and reduce the formation of spots and ingrown hairs.
Katy, 40s: 'As someone with keratosis pilaris, this device is great as it helps tackle clogged pores and stops a build up of sebum and dead skin. There's a massage attachment, plus a pumice one for your soles and a loop to hang it up to dry. Nifty!'
Bronze
Legology Circu-Lite Squeeze Up Therapy For Legs (£12) is a vacuum cup that promotes deep drainage, skin firmness, tone and elasticity. The reusable cup is designed to be used with the brand's Cellu-Lite Salon Secret For Legs (£62.50) and, when used with a rolling massage technique, reduces fluid retention and smooths congestion.
Katy, 40s: 'This is based, I believe, on the ancient art of cupping, which brings blood to the surface and promotes circulation. Easy to use and you can see it working!'
Also shortlisted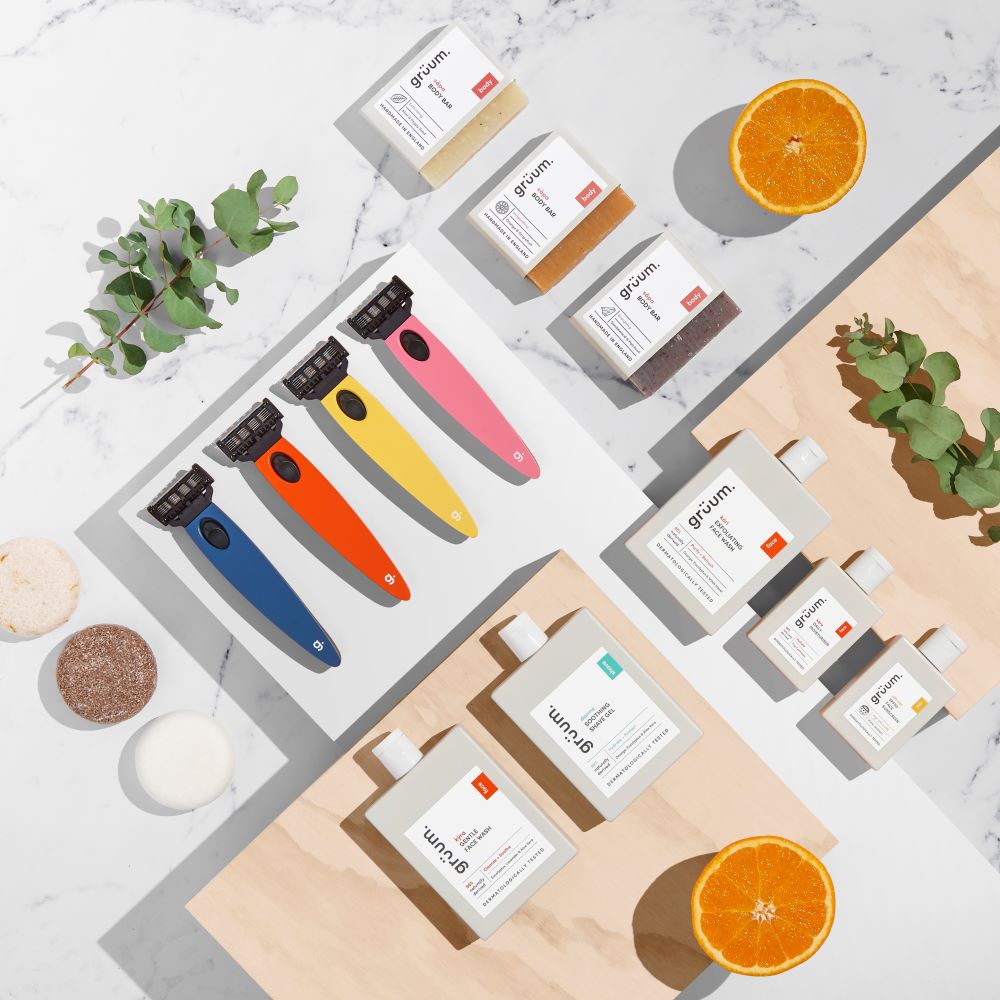 Reader's Choice: Best Bodycare Brand
We asked you to vote on topsante.co.uk for the best bodycare brand and the winner was…grüum! No doubt because of its great range of solid body bars. Congratulations to Stella Holmes who was the lucky entrant – you win all the gold, silver and bronze-placed products (except gadgets) on these pages, worth more than £1,000!