Welcome to the skincare results from the Top Santé Beauty Awards 2022! Below, you'll find all the Gold, Silver and Bronze award-winning skincare products, as well as shortlisted ones. Cleanse, tone, smooth and deeply hydrate your complexion with these incredible facial skincare buys…
After viewing the skincare winners, be sure to also check out the winning haircare products and the winning body care products from the Top Santé 2022 Beauty Awards.
Learn more about how the Top Santé Beauty Awards work, including how we test our products.
The 2023 Haircare Awards are now open for entries!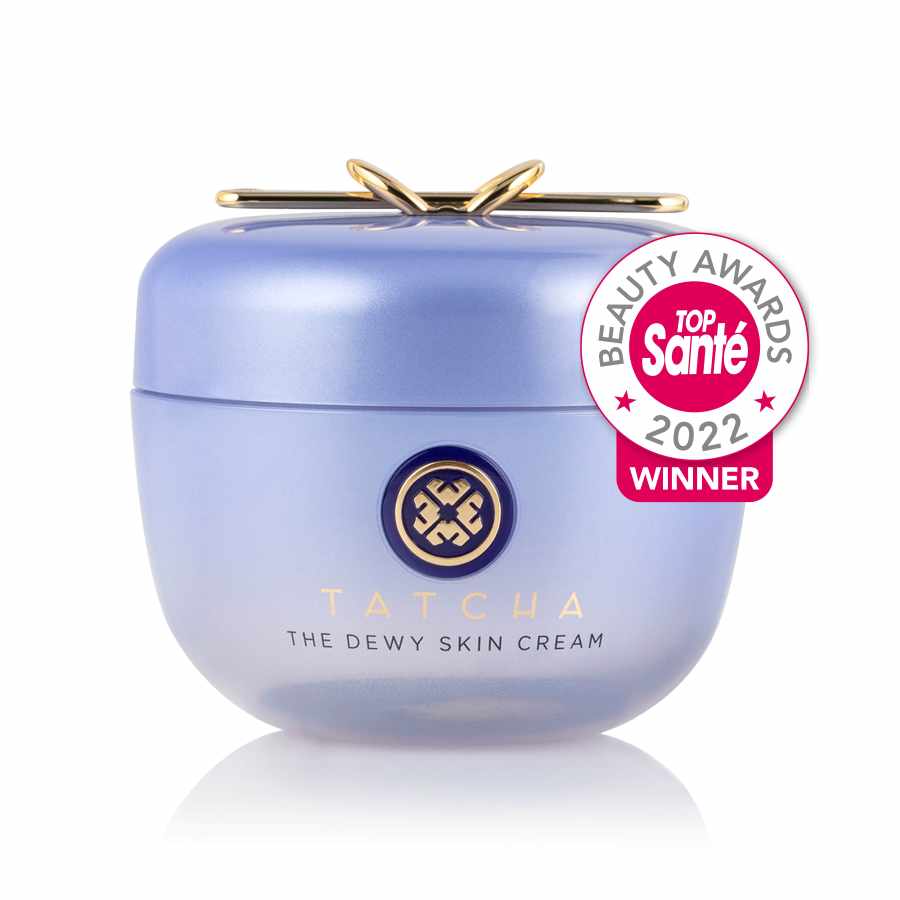 Best Day Moisturiser
BUY IT HERE:
£63 / spacenk.com
This rich, moisturising cream with plumping hydration and antioxidant-packed Japanese purple rice gives skin a dewy, healthy glow. Ideal for use on dry skin, it can also be used for combination skins and for those who prefer a thicker moisturiser.
Natalie, 46: 'This comes with a small gold applicator that fits on top of the lid, which is easy to replace so you don't lose it, although I prefer to use my fingers! It's a rich formula that cocoons my skin – it really feels like I have a barrier on against the elements!'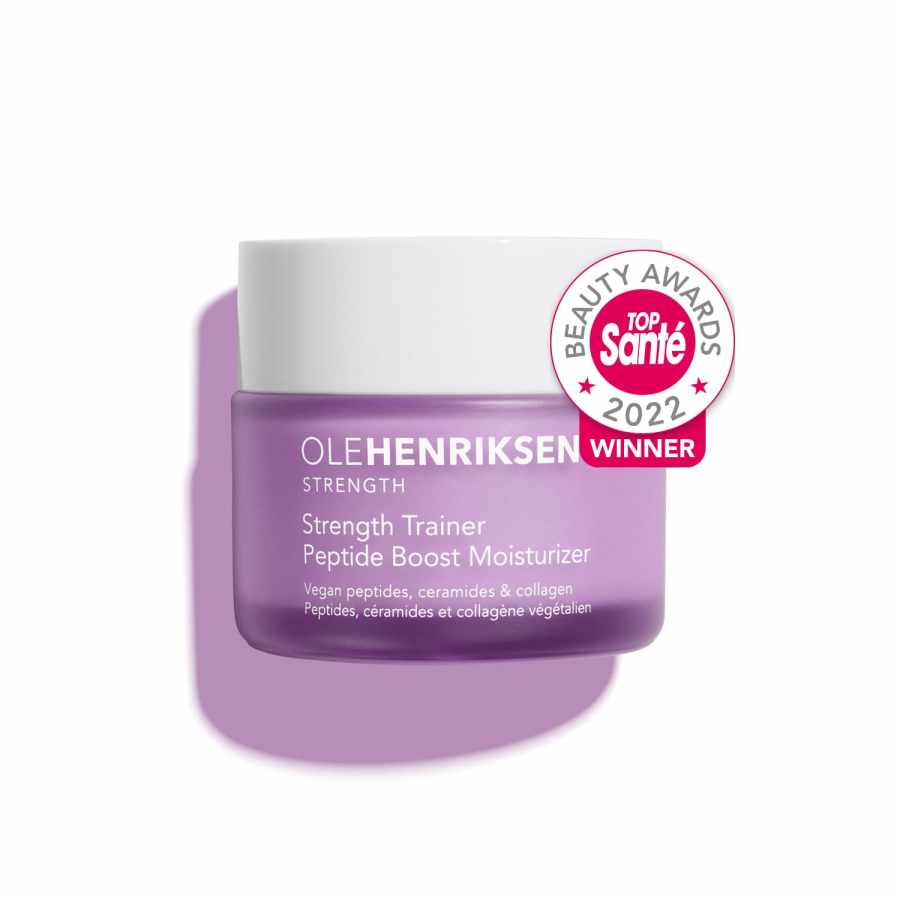 BUY IT HERE:
£40 / boots.com
Like a personal trainer for your skin, this universal daily moisturiser is for all skin types. It's clinically tested to strengthen the moisture barrier for skin that's instantly more hydrated, bouncier, with visibly reduced fi ne lines and wrinkles.
Sarah, 42: 'I really like this product. I wasn't sure of the consistency to begin with as it feels more of a grease than a cream. However, it goes on nicely and is very hydrating, giving a nice, clean glow.'
BUY IT HERE: 
£132 / robynskincare.com
This completely natural, super luxurious and intensely hydrating anti-ageing facial cream contains a multi-faceted formula that not only protects from premature ageing but also corrects lines, loss of elasticity and pigmentation with its active ingredient Sytenol® A Bakuchiol – which is known as nature's alternative to retinol.
Charlotte, 49: 'This has a divine texture, scent, and the cutest packaging ever with a little clear quartz applicator. I was keen to try a cream with bakuchiol because I can't tolerate retinol on my neck, where I need it most! This caused no irritation at all and it didn't aggravate my perimenopausal acne despite the rich texture. I will definitely be repurchasing this when it runs out!'
Also shortlisted: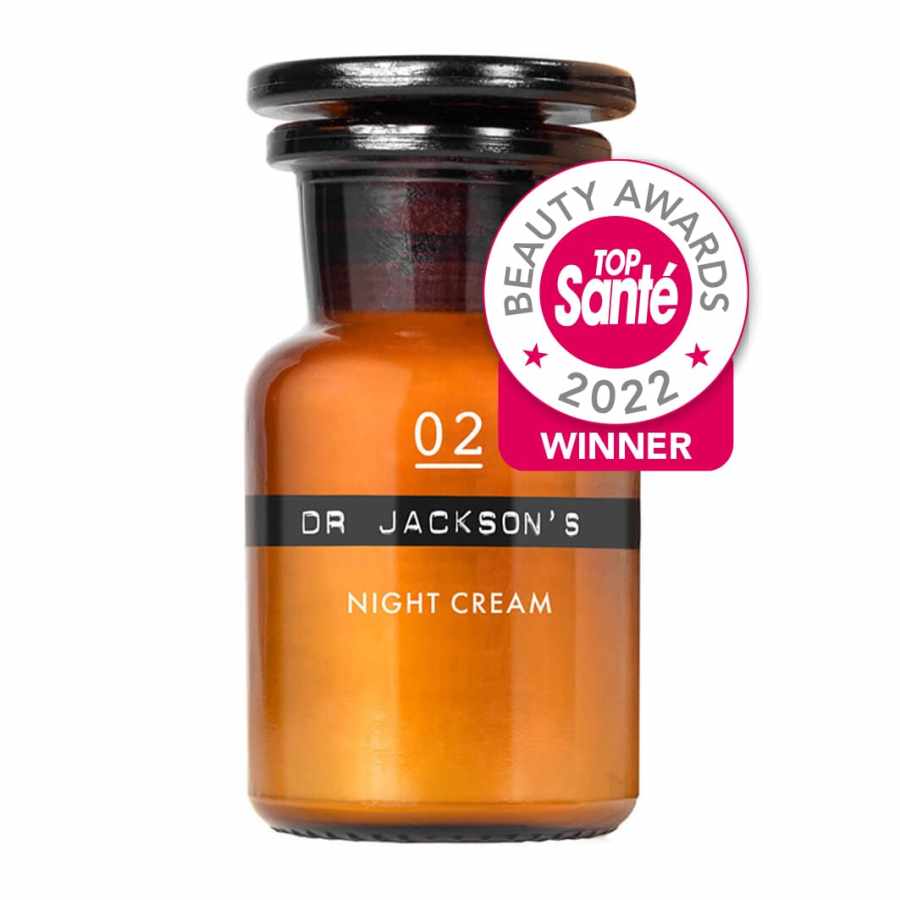 Best Night Moisturiser
BUY IT HERE:
£42 / drjacksonskincare.com
An intensely rich and deeply nourishing moisturiser that hydrates smooths and restore the skin while you sleep. The luxurious formula is packed with powerful and fragrant botanicals that work in synergy to regenerate dry skin and help diminish fine lines.
Diana, 71: 'I love the fact that only natural ingredients are used in this thick, luxurious cream. It has a light, pleasant scent, and it smooths in easily, leaving my skin silky soft and it still feels soft the next morning. This is only a small pot, but the effects are great!'
BUY IT HERE:
£42.90 / feelunique.com
Formulated to support the skin whilst you sleep with its natural repair and replenishing process. Containing encapsulated copper peptides which help to provide firmer looking skin along with protecting Lingonberry plant cells, radiance-boosting fermented Cloudberry, and soothing Nordic heather flower.
Camilla, 51: 'I absolutely love this cream and will definitely be using it again. It's got a light pleasant scent, has a delicate mousse-like consistency. It absorbs beautifully into my skin and leaves it feeling fresh, nourished and regenerated.'
BUY IT HERE:
£89 / currentbody.com
This night cream works to regulate the metabolic and behavioural rhythms of your skin cells so that you wake up looking refreshed and radiant. The powerful formula harnesses the anti-ageing benefits of vitamin A without irritating skin. Featuring a 4th generation retinoid along with a unique peptide and antioxidant complex that boosts cellular repair and visibly reduces the signs of age
Camilla, 51: 'A much lighter weight night cream than I am used to using on my dry skin but it absorbs easily and leaves my skin feeling moisturised and nourished. I'll be using this again!'
Also shortlisted: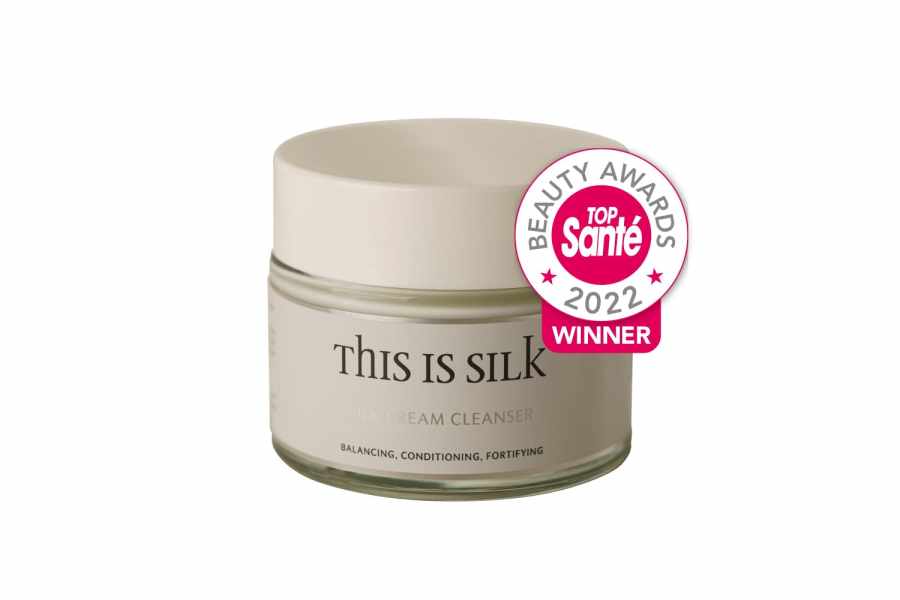 Best Cleanser
BUY IT HERE:
£39.99 / thisissilk.com
Gently cleanse skin whilst also strengthening its barrier with this oil-rich formula packed with silk peptides, vitamin B5, chicory root extract, rice bran oil and mango seed butter leaving skin feeling soft, hydrated, and smooth.
Gemma, 41: 'A beautiful smelling cleanser. My skin feels clean, soft, and hydrated after use and I don't really need to apply moisturiser.'
BUY IT HERE:
£16 / beeutiful.co.uk
A soothing cleanser with antiseptic, anti-inflammatory and antioxidant properties that provides long-lasting hydration thanks to jojoba seed oil, cocoa butter, beeswax, vanilla, and grapefruit.
Jackie, 51: 'This is a pleasant cleansing balm and leaves my skin very soft and supple. The scent of vanilla geranium feels calming, and the consistency is very smooth. My skin feels pampered. I will definitely buy this in future.'
BUY IT HERE: 
£19.95 / steamcream.com
With a blend of four essential oils (lavender, neroli, chamomile and rose), this cleanser helps effectively and gently remove make-up and impurities without straining the skin.
Jackie, 51: 'This is great. The consistency is light and creamy with an adorable scent. It's gentle on my skin and removes make-up easily. My face feels hydrated and nourished. I will buy it and recommend to friends.'
Also shortlisted: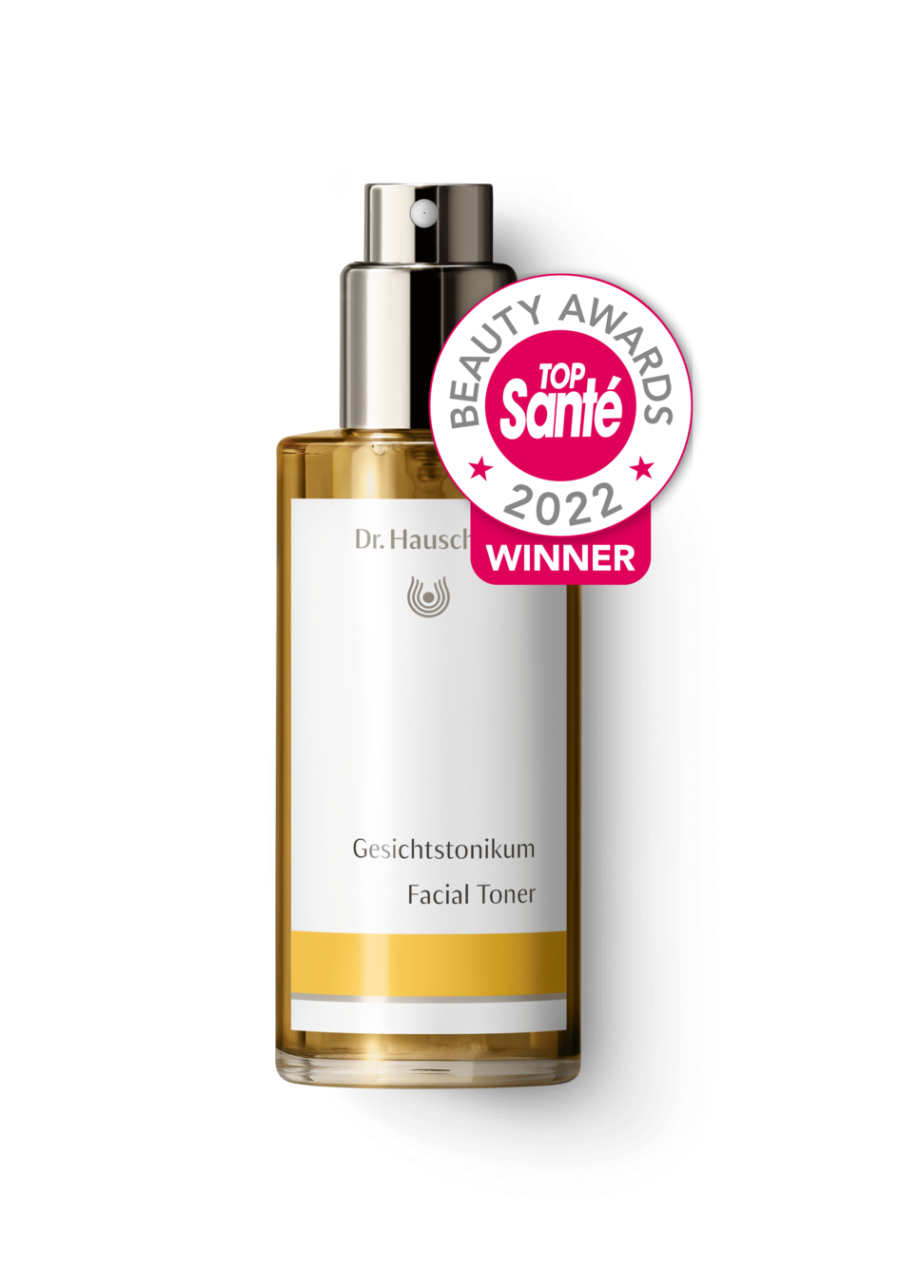 Best Everyday Toner
BUY IT HERE:
£26 / feelunique.com
This facial toner gives your skin bursts of strengthening impulses–in the morning and evening after cleansing – and whenever you like in between! The fine mist contains an unmistakable medicinal plant composition that fortifies and refreshes your complexion. It is also suitable for use over make-up.
Emma, 47: 'Really lovely toner, with a very easy spray application. It has a nice subtle smell and also makes my skin feel fresh and cooled. It soaks into my skin nicely and is a perfect base to then apply my usual moisturiser and make-up. I highly recommend it!'
BUY IT HERE:
£76 / lookfantastic.com
This gently exfoliates, refreshes and stimulates dry and congested complexions, removing the last remnants of make-up and cleanser, while tightening pores, improving your tone and restoring your skin after cleansing.
Hilary, 67: 'Very pleasant and refreshing scent. Leaves my skin feeling pampered. Dispenser is difficult to undo so I've broken it off! Attractive, simple packaging.'
BUY IT HERE: 
£54 / selfridges.com
Optimise the moisture balance and support skin's resilience with this toner. Formulated with athletia's blend of Perilla Ocymoides Leaf Extract, Angelica Keiskei Leaf/Stem Extract and Rice Ferment Filtrate (Sake), this toning lotion saturates the top layer of skin to support its own ability to maintain hydration. With its moist texture, it glides on for an even application.
Georgina, 42: 'My skin drinks this up! It has a zingy smell of essential oils. Skin feels and looks plumper, and the glass bottle looks great on my bathroom shelf too!'
Also shortlisted: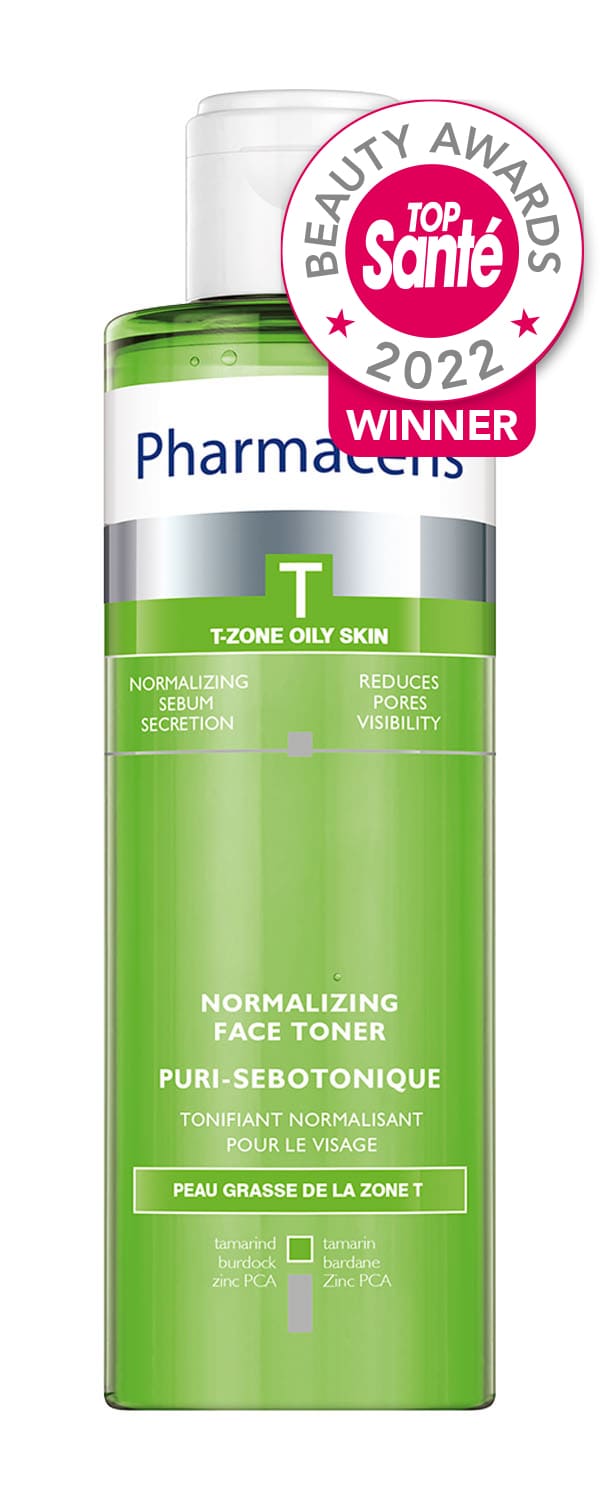 Best Resurfacing Toner
BUY IT HERE:
£8.50 / facethefuture.co.uk
With its antibacterial properties, this toner removes impurities and make-up residues. Tamarind extract gently exfoliates dead cells and relieves acne breakouts. Burdock extract and zinc PCA regulate sebum secretion and refine skin pores.
Katie, 50: 'This has a fresh scent and antibacterial qualities. My pores are visibly smaller. It's also helping reduce red patches on my cheeks and would be excellent for oily skins.'
BUY IT HERE:
£18 / tropicskincare.com
A juicy cocktail of polyhydroxy and alpha hydroxy acids, this quenches thirsty skin, gently exfoliates and improves the absorption of subsequent products. It gently removes dirt and impurities to leave you smooth and hydrated.
Rosie, 42: 'I really enjoy using this. It's great for removing last specks of make-up I haven't managed to remove with cleanser. My skin feels fresh and clean. Lovely light scent and doesn't sting.
BUY IT HERE:
£29 / janescrivner.com
Combining natural AHA and BHA acids, Skinfoliate is formulated to achieve multi-level exfoliation for daily use. Using malic, glycolic, lactic, salicylic and citric acids, it works on every level of skin exfoliation while stimulating collagen, elastin synthesis and cell renewal.
Laurence, 50: 'Wow! This really makes a difference! My skin is clearer and softer without being dry. So pleased to have found this product and definitely recommend.'
Also shortlisted: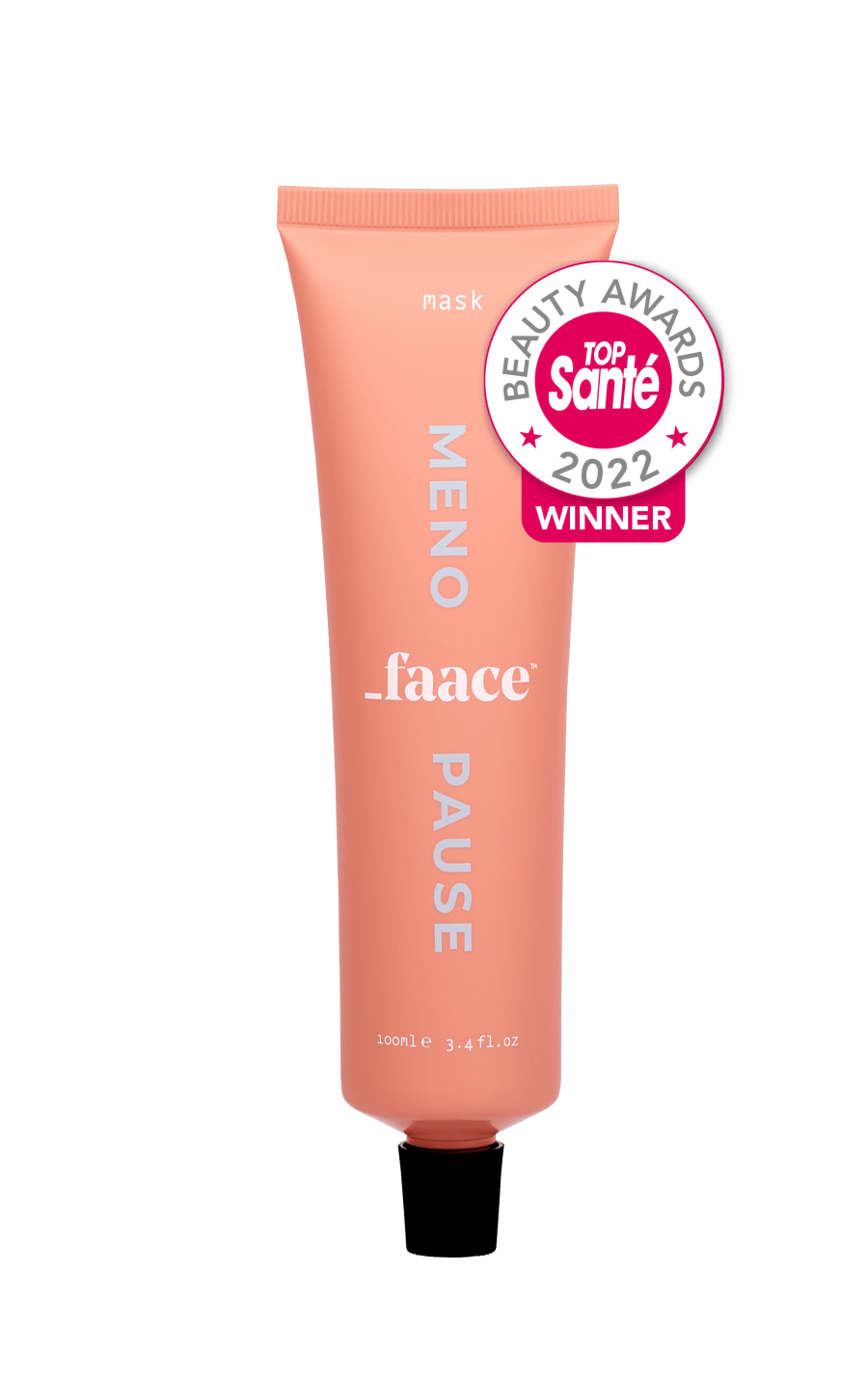 Best Face Mask
BUY IT HERE:
£31 / wearefaace.com
Designed to support skin through menopause, this mask is formulated to tackle loss of elasticity and collagen, while boosting sluggish circulation, thanks to hydrating, anti-inflammatory ingredients.
Polly, 40: 'This is by far my favourite product of 2022! I've used it a few times as a mask but find it's a winner under make-up as a primer. The non-greasy formula absorbs well. My skin feels hydrated and visibly plumper throughout the day without looking oily. The smell is a gentle rose scent.'
BUY IT HERE: 
£40 / templespa.com
This state-of-the-art oxygenating bubble peel powerfully transforms your complexion from lacklustre to positively glowing. It's powered by vitamin C and a cocktail of glycolic, malic, lactic, citric, and hydroxy acids to leave skin resurfaced, and re-energised.
Ros, 56: 'The sticky gel bubbles and fizzes like magic and gets to work fast. Easy to wash off. I use it twice a week and see an immediate improvement in glow and softness. It's a go-to!'
BUY IT HERE:
£55 / nayaglow.com
This plant-based formula contains four types of hyaluronic acid to target multiple layers of your skin and improve skin elasticity whilst plumping fine lines and wrinkles.
Ros, 56: 'This is silky smooth. It easily absorbs and you needn't wash it off. Skin feels soft and supple. I use it overnight.'
Also shortlisted: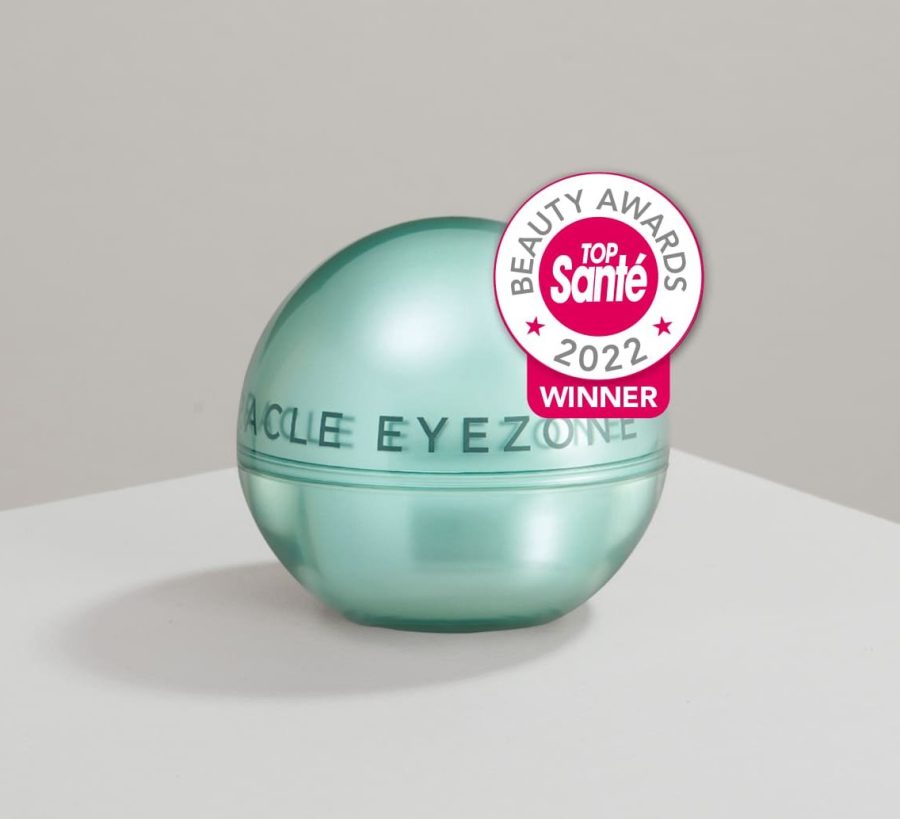 Best Eye Product
BUY IT HERE:
£38 / transformulas.com
This lightweight, nutrient-rich eye concentrate minimises the appearance of fine lines, dark circles and puffiness. Marine plant extracts help increase cell regeneration.
Suzanne, 49: 'Wow! This is a dream cream. The texture is luxurious, and it glides on easily and absorbs well. It deeply nourishes, smells gorgeous and within two weeks my dark circles have become lighter. On days I wake up with puffy eyes, an application of this calms them.'
BUY IT HERE: 
£90 / lookfantastic.com
The delicate eye area benefits instantly from this velvety, complete care cream featuring hyaluronic acid and diamond powder. It lifts and contours the upper lids, reduces puffiness and smooths fine lines.
Monica, 66: 'I love using this as it has a pleasant smell and silky texture. My eye area looks less puffy and the delicate skin seems instantly hydrated and smooth.'
BUY IT HERE:
£9.99 / naturasiberica.co.uk
Fermented Northern cloudberry and wild raspberry extracts support skin's microbiome, while hydrating and erasing signs of fatigue.
Joanne, 52: 'These eye patches are a little tricky to apply but once in place, they stay put. You need time to be able to use them for 15 minutes but I am pleased with the overall result, as the skin around the eyes is firmer.'
Also shortlisted: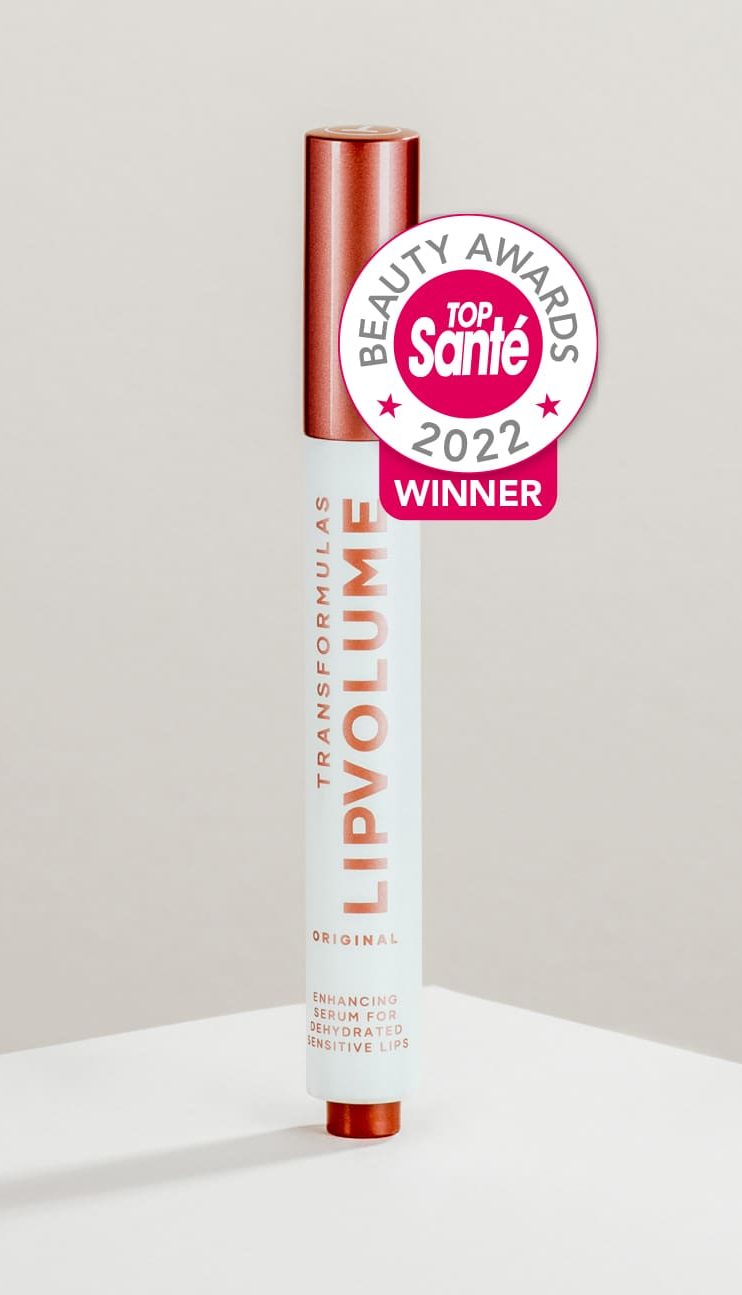 Best Lip Product
BUY IT HERE:
£30 / transformulas.com
The rejuvenating and boosting, naturally enhancing LipVolume, provides non-invasive lip plumping minus the risks that come with fillers. Comprising collagen stimulating peptides, this shimmering gloss delivers fuller lips, alongside a minty fresh refreshing peppermint oil.
Victoria, 47: 'My absolute favourite lip product. The soft gel is easily applied and glides onto lips giving a gentle tingly minty fresh feeling. My lips feel plumper after each use with a visible shine. An absolute winner!'
BUY IT HERE:
£19.99 / feelunique.com
An anti-ageing peptide-based, bio-active formula that aims to maintain the appearance of youthful lips. Ideal for helping mature lips to appear more plump and hydrated, or to help those with lip fillers maintain the look of results post-treatment.
Molly, 73: 'This improves the general appearance of my lips and I would recommend it.'
BUY IT HERE:
£17 / skincity.com
Made with natural ingredients, this sun protection lip balm contains broad spectrum mineral sunscreen, Infrared & HEV Protection Complex, antioxidants and DNA complex to shield from the environmental effects that can damage lips. Enriched with natural oils and wax for enhanced protection, soothing and hydration.
Victoria, 47: 'I trialled this product whilst on holiday and have to say it works well and stays put. It didn't melt in my beach bag like other lip protectors and was thick and nourishing with a pleasant aroma and taste. My husband even used it too and found it very effective. It also protects from both UVA and UVB rays. The packaging is bright, fresh and eye catching. The SPF could be a little higher than 20 to provide the full recommended coverage.'
Also shortlisted:
Best Serum
BUY IT HERE:
£60 / feelunique.com
Powered by Korean super ingredients, this serum smooths and tightens thanks to ginseng and peptides, targeting signs of ageing. The lightweight serum is fortified with a potent blend of the brand's ginseng complex and peptides, to improve skin elasticity and firmness, while minimising fine lines, wrinkles and crow's feet.
Joanne, 52: 'Light and creamy consistency. Once applied, my skin is smooth, glowing and looks brighter. I can see a noticeable difference so I'll continue using it regularly.'
BUY IT HERE:
£100 / elixseri.com
A cottony-soft, nourishing, and soothing anti-stress serum which revitalises skin suffering from the effects of internal stress (hormones/menopause) or environmental aggressors such as pollution, UV or climate. Helps to calm irritations and provides a rich dose of goodness. Even the most stressed skins are soothed and replenished while comfort, balance and radiance are restored.
Sarah, 40: 'I was sold on the name of this product and it didn't disappoint! My face feels super-soothed and looks more radiant after a week's use. The scent helps me relax before bed.'
BUY IT HERE:
£90, uk.irayeskincare.com
A highly active brightening & detoxifying concentrate to purify, boost and protect. Using IRÄYE's Lymphactive™ Complex to purify your skin, Bio-Retinol and Triple Hyaluronic Acid to visibly plump and firm the skin, plus Kakadu Plum Extract and Niacinamide to promote a brighter, glowing complexion.
Victoria, 47: 'This is gorgeous. The lightweight texture is easy to apply and after a week my skin is brighter, fresher and healthier. I've been told I look 10 years younger!'
BUY IT HERE:
From £42 / ornkuu.com
Packed with organic, cold-pressed oils containing skin-loving omegas 3, 5, 6, 7 and 9. This serum is calming, smoothing, phytonutrient rich and protects against environmental damage.
Katy, 43: 'I love the concept of this – it's the first serum I've come across in a balm format and in a pot making it ideal for travelling. It does leave my face with a slight orange tinge to begin with, so I kept it for overnight use, but a little goes a long way and I've been using it on other dry patches of skin so it's a real multitasker!'
Also shortlisted: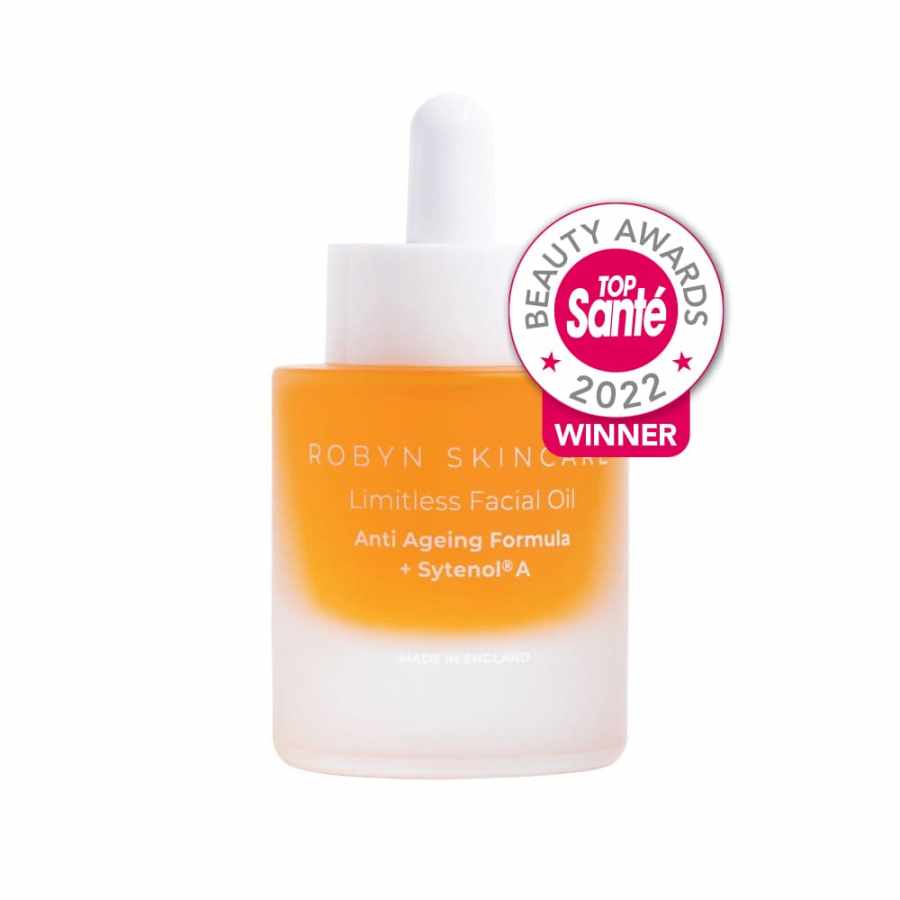 Best Facial Oil
BUY IT HERE:
£59 / feelunique.com
This hydrating anti-ageing facial oil is designed to leave your skin feeling and looking healthier, younger and completely revitalised, whilst at the same time, comforting the mind with the uplifting and soothing scents of red mandarin and may chang aromaceuticals
Lynne, 55: 'Love the refreshing, citrus scent – it feels like a spa treatment! My skin is usually dry but now looks younger.'
BUY IT HERE:
£43 / gherane.com
A lightweight fast-absorbing restorative oil formulated with plant extracts to instantly nourish and stabilise the skin. A universal multi-tasker targeting the most common symptoms of skin-stress and purposefully designed to help you when your skin barrier is out of balance.
Sarah, 47: 'Light and easily absorbed. The fresh smell makes it a pleasure to apply. It leaves my skin bright and moisturised.'
BUY IT HERE: 
£44 / lookfantastic.com
A non-greasy barrier support oil proven to help strengthen and repair the skin barrier. Created to combat dryness and signs of sensitisation or irritation, the soothing microbiome-friendly and fragrance-free formula contains 100 per cent natural-origin ingredients, to leave skin instantly feeling more supple, comforted and hydrated.
Sharon, 52: 'This unscented elixir has a light texture that leaves my skin feeling fresh and clean. I use 1-2 drops from the dropper top onto my fingers and then gently rub into my face and it absorbs well. I find it very soothing and hydrating. All recyclable packaging too!'
Also shortlisted: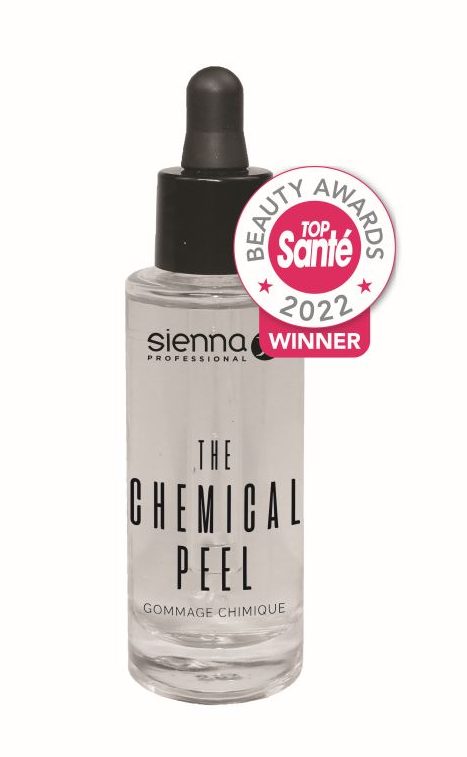 Best Facial Exfoliator
BUY IT HERE:
£37 / sallybeauty.co.uk
This light liquid gel exfoliation treatment contains glycolic and fruit acids (AHAs) making it effective at producing results on all skin types. It effectively and safely exfoliates, smooths, brightens, and renews skin whilst fighting free radical damage by removing the top layer and exposing newer skin.
Anna, 46: 'This product really gives good results in a short space of time. My skin is smoother, brighter and more glowy. I would definitely recommend this for mature skin.'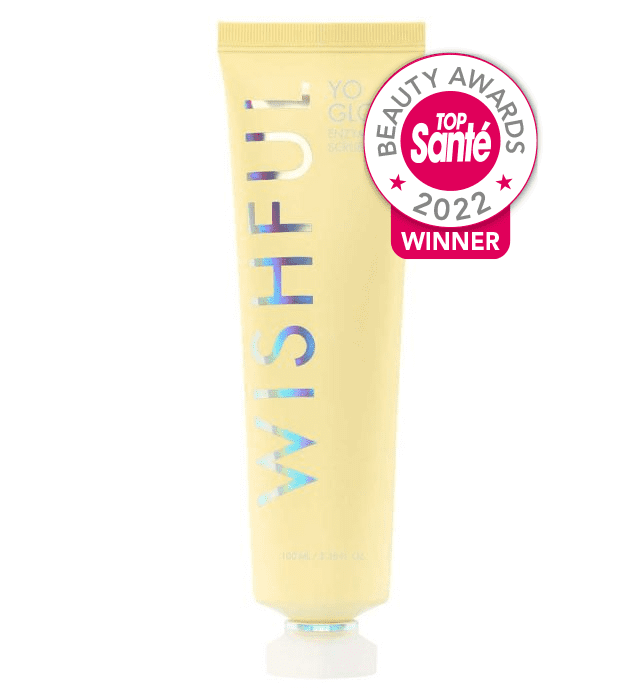 BUY IT HERE:
£18 / cultbeauty.co.uk
A brightening medley of acids and enzymes gently lifts away dead cells to refi ne skin's texture thanks to papaya and pineapple. Also lessens dark spots and scars and diminishes the signs of sun damage.
Anna, 46: 'I love this product! The packaging is great and the smell is fresh and light. After a few uses it's given me a healthy glow that people have commented on. I also feel my blemishes have decreased too. It gives me a healthy glow all round and I will be buying this in future.'
BUY IT HERE:
£55 / feelunique.com
This blemish, blackhead, and pore management peel contains azelaic and salicylic acids for intense exfoliation, pore reduction and blemish control.
Sarah, 42: 'Liquid in a pipette applied to your face is a bit awkward but it does leave my skin feeling clean, clear and soft.'
Also shortlisted: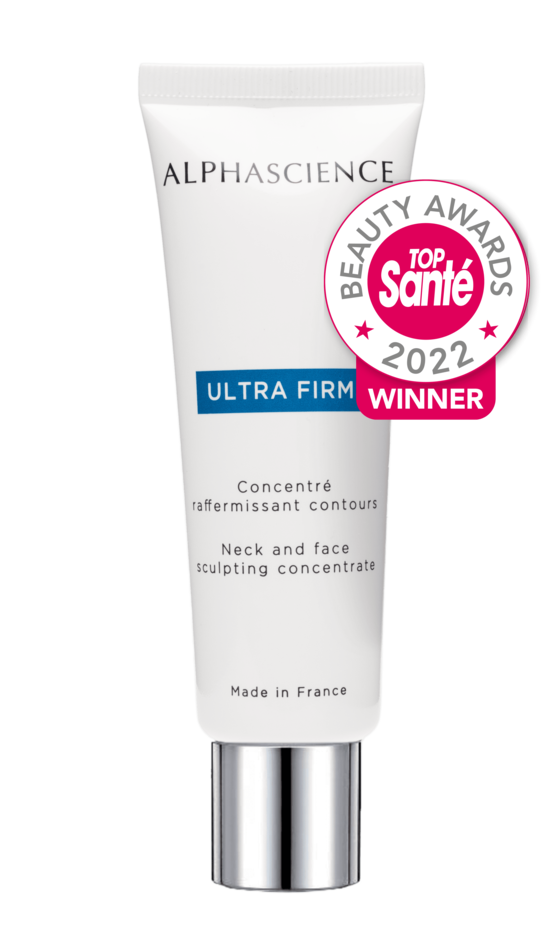 Best Neck Product
BUY IT HERE:
£75 / efskin.com
Nourishing and lifting, Ultra Firm is designed to transform the look of your skin to it appears more defined and sculpted. The formula, concentrated with powerful ingredients, improves the appearance of horizontal neck lines for firmer looking skin.
Libby, 60: 'A superstar cream for me. It's the only cream in the trial for both face and neck. I like that. A subtly scented, thick but weightless cream that is easily absorbed by my skin. There is a lot of science behind this product. Its active ingredients of shitake mushroom and peptides have been tested and proven to boost collagen, reduce wrinkles and have a lifting effect. My skin definitely looks firmer, lifted and smoother.'
BUY IT HERE:
£65 / francesturnertraill.co.uk
A clinically effective daily anti-ageing neck firming cream to reduce visible signs of ageing on the neck and décolletage. The cream is formulated to make your skin will appear firmer, lifted, and more evenly toned. Plus, it is cruelty free, vegan friendly and does not contain any palm oil or palm derivatives.
Gemma, 41: 'This feels luxurious and glides smoothly onto my skin. It has a nice smell. My skin feels more hydrated and softer.'
BUY IT HERE:
From £10 / feelunique.com
A rich, luxurious creme featuring PRAI's unique Sepilift™ technology and Hyaluronic Acid to dramatically lift and tighten sagging skin and diminish fine lines. Star ingredients include shea butter and squalene to lock in moisture for long-lasting hydration, hyaluronic acid to plump and fill-in wrinkles, plus vitamins A, E and F to rejuvenate ageing and damaged skin.
Charlotte, 49: 'This absorbs like a dream and doesn't stretch the delicate, crepey skin on my neck. Feels really indulgent to use!'
BUY IT HERE:
£154.50 / revisionskincare.co.uk
Next-generation technology for a younger-looking neck and décolletage, Nectifirm™Advanced reinforces and nurtures skin's microbiome using industry-leading prebiotic technology in combination with eight distinctive peptides. It enriches the skin's own natural antioxidant system to prevent premature signs of ageing, particularly reducing the appearance of adipose tissue and rough, crepey skin.
Libby, 60: 'I love the thick texture and scent. It makes my dry, post-menopausal skin look plumper and rejuvenated!'
Also shortlisted: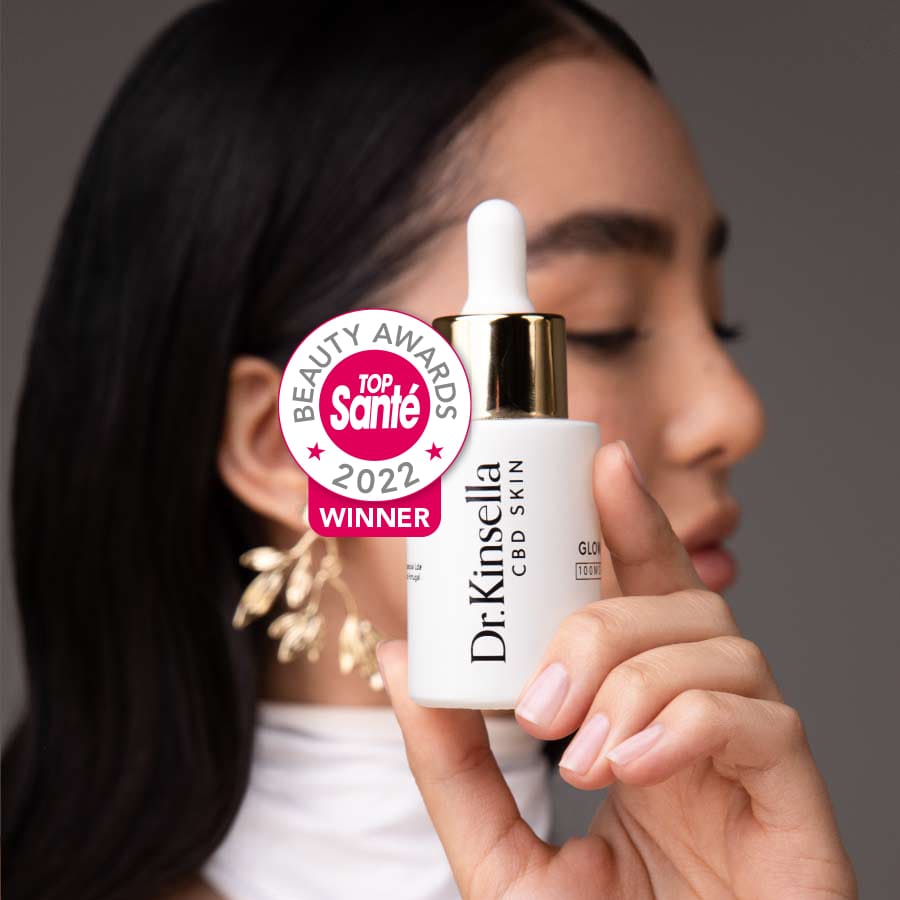 Best CBD Product
BUY IT HERE: 
£69.99 / drkinsella.com
Contains antioxidants, natural oils and fatty acids plus, vitamin C and E to feed the skin, give a youthful appearance and direct light from wrinkles.
Polly, 40: 'This is crazy-level moisturising – I'm really impressed. I've been pressing 2-3 drops into my skin after cleansing and instantly my skin is softer and looking happier! It calms redness, too. The smell is quite sweet, it reminds me of a fruity shampoo.'
BUY IT HERE:
£75 / dreemdistillery.co.uk
A lightweight conditioning natural base oil infused with aromatherapy oils, skin-absorbable CBD and calming botanicals, plus additional organic essential oils renowned for their soporific effects for a soothed body and mind.
Emily, 42: 'This tiny bottle packs a punch. I absolutely love the luxury spa-like fragrance, which is relaxing and expensive. The pump makes it easy to apply. It has a lightweight feel and just a small amount helps my anxiety and sleep levels. Just wish the bottle was bigger!'
BUY IT HERE:
£35.50 / gaeahealth.co
Detox skin with this lightweight blend of oils containing linoleic acid to help balance sebum in acne-prone skin. Featuring blemish-fighting Hemp Phyto-Cannabinoids, Australian Tea Tree and Manuka Active Concentrate.
Polly, 40: 'I'm in the later stages of perimenopause and one of the biggest things that's bothered me so far is the jawline breakouts! I was pretty reticent about using a facial oil and clogging my pores, but this is a product I will be using again and again. It's a non-clogging oil, almost like a dry oil. Extremely hydrating without being greasy, I think my skin has really benefitted in the last month from using it. The only downside is the tea tree smell, I guess there's no way of disguising it and I appreciate the product favoured keeping the ingredients as clean as possible and not trying to mask the scent. Luckily, it fades after 5 minutes or so.'
Also shortlisted: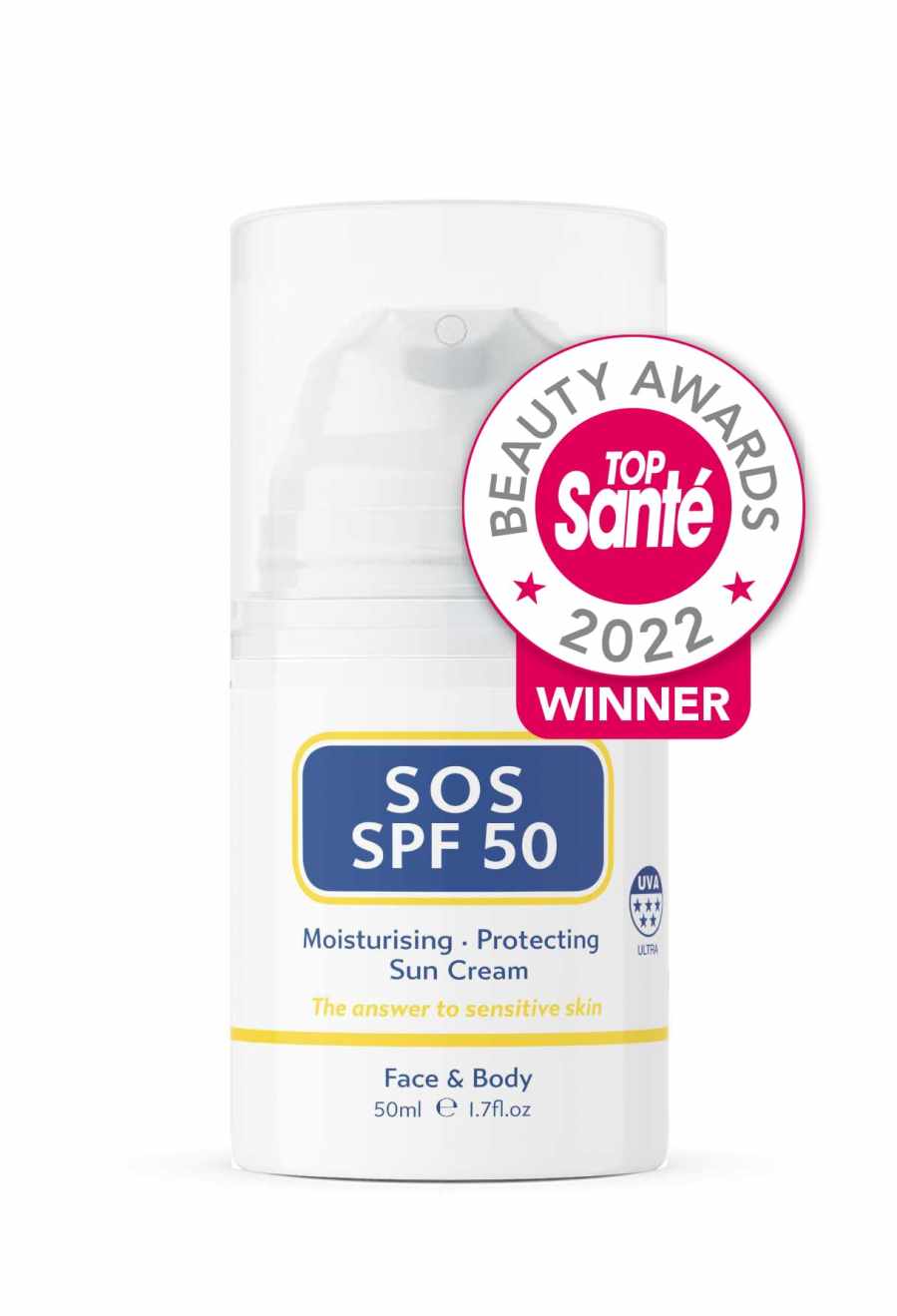 Best Sunscreen
BUY IT HERE:
£16 / counterculturestore.co.uk
With mineral filters and an ultra-sheer form of zinc oxide for protection from UVA/UVB, this formula also contains vitamin E to soothe and calm, while soybean stem cell helps reduce wrinkles.
Lynne, 55: 'This is the best SPF50 I have ever used and I will be buying it. It's easy to apply – the pump is very effi cient. It doesn't leave a sticky residue but blends in easily.'
BUY IT HERE:
£34.99 / medi-md.com
A mineral antioxidant sun shield that protects and prevents sun damage. This zinc oxide moisturiser is free from chemical sunscreens that can cause irritation.
Katy, 43: 'The pump is a little temperamental but the scent is lovely – almost fruity and spicy and not at all like usual SPF smells. Does dry quite matt but I like the consistency and the skin-nourishing ingredients.'
BUY IT HERE:
£42 / monatglobal.com
A broad-spectrum zinc oxide sunscreen with a skin-loving mix of potent, effective antioxidants and hydrating ingredients for all skin types. Also reef-safe.
Angela, 44: 'Sinks in quickly and improves the appearance of my skin, which is great from an SPF. A good base for make-up and improves the appearance of my foundation, too. Pump-cap is also easy to use.'
Also shortlisted: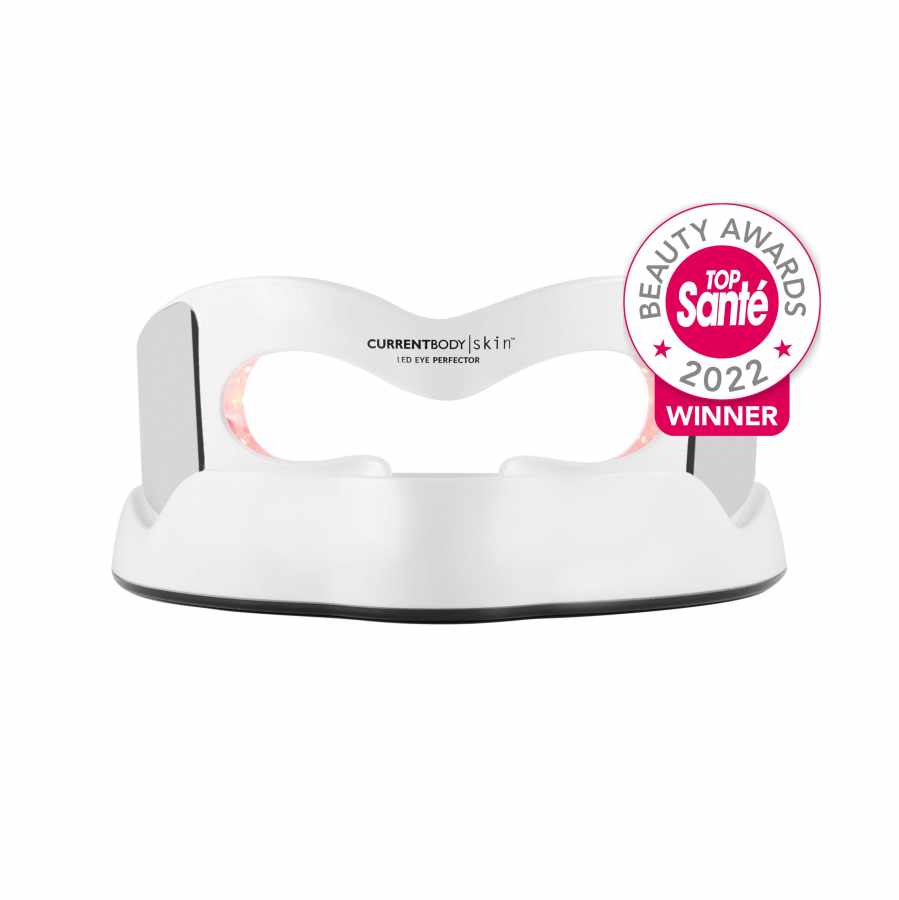 Best Facial Gadget
BUY IT HERE:
£199 / currentbody.com
Using four powerful LED wavelengths to target crow's feet, 11 lines, eye bags and dark circles, this gadget is designed to firm, plump and add elasticity with quick daily sessions of only three minutes.
Katy, 43: 'I love that this contains not one, not two, not three but four different light wavelengths, which is more than many LED products on the market. It sits comfortably on my face and minimises line.
BUY IT HERE:
£279 / foreo.com
This medical microcurrent device with Anti-Shock System™ combines anti-ageing microcurrent tech with T-Sonic™ massage to safely and effectively train and tone the 65+ muscles in your face and neck with pro-level power.
Katy, 43: 'I've tried toning devices in the past that have hurt, even on the lowest setting. Not this. The lowest setting is mild. Love to use it sat in front of the TV to maximise down-time.'
BUY IT HERE:
£50 / magnitone.co.uk
This unclogs pores, helps infuse moisture and lift skin for a spa facial finish, thanks to ion and vibration technology.
Katy, 43: 'Cleansing or applying serum is a step more professional thanks to this device that stimulates skin.'
Also shortlisted: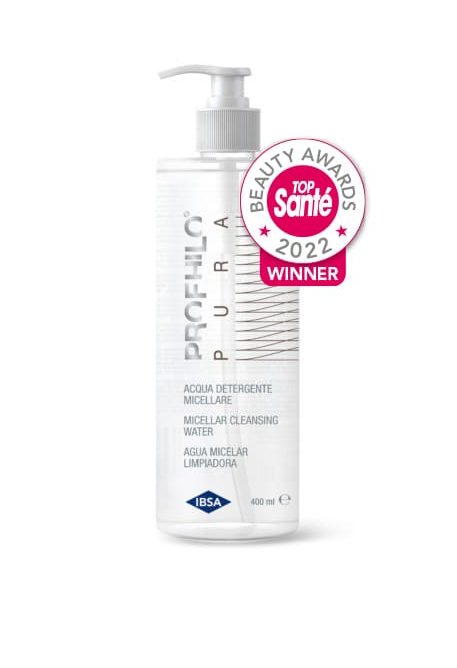 Best Micellar Water
BUY IT HERE:
£28.80 / onbuy.com
A multipurpose product to remove make-up and impurities from the face, eyes, and lips while moisturising the skin. It also maintains the skin's natural balance and helps to promote skin hydration while reducing irritation and inflammation.
Claire, 43: 'Love the fresh, floral scent. Very nice after working in a mask all day. Removes all make-up easily and leaves skin feeling comfortable. Huge bottle will last!'
BUY IT HERE:
£7.49 / naturasiberica.co.uk
Contains snow cladonia, Siberian pine oil and vitamin E and F to nourish and soften the skin. Snow cladonia has an amazing effect on skin due to its high usnic acid content. This helps to rejuvenate and lift skin, subsequently preventing the formation of fine lines
Lynne, 55: 'This smells beautiful. I like that it's 96.8 per cent natural and vegan too. Very easy to use.'
Top Santé Beauty Awards 2022: Readers' Choice
As part of the Top Santé Beauty Awards 2022, we asked you to vote on our website for your favourite beauty brands. Your winners were…
Favourite Skincare Brand