Welcome to the bodycare results from the Top Santé Beauty Awards 2022! Below, you'll find all the Gold, Silver and Bronze award-winning bodycare products, as well as shortlisted ones. Smooth and hydrate your winter limbs with these winning washes, oils, serums and scrubs…
After viewing the bodycare winners, be sure to also check out the winning haircare products and the winning skincare products from the Top Santé 2022 Beauty Awards.
Learn more about how the Top Santé Beauty Awards work, including how we test our products.
The 2023 Haircare Awards are now open for entries!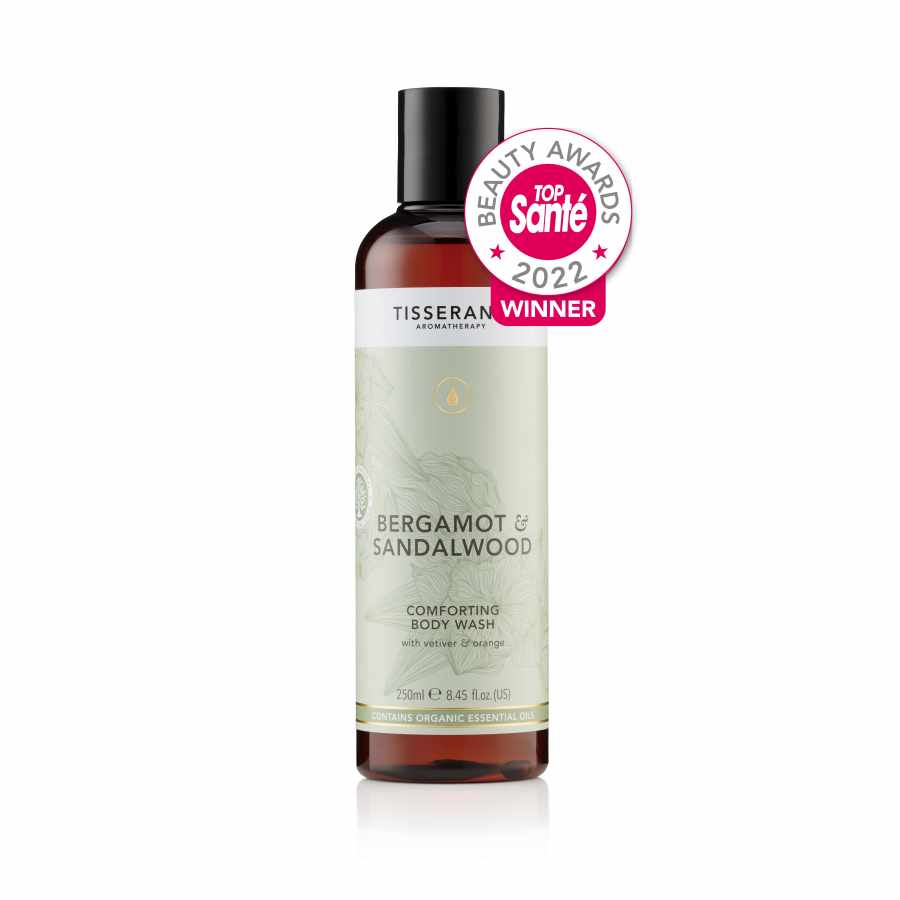 Best Body Wash
BUY IT HERE:
£14 / beautyflash.co.uk
Experience elegant woody aromas with top notes of citrus as you cleanse mind, body and skin with this comforting body wash. Grapeseed, comfrey and aloe vera extracts help to soften and refresh, leaving you feeling tranquil and grounded.
Katie, 50: 'Comforting and very relaxing, this is a really lovely product with a gorgeous smell of sandalwood. It is also refreshing as it foams up well and my skin feels amazing after use – highly recommend! The packaging is also very pleasant on the eye.'
BUY IT HERE:
£5.79 / boots.com
This harnesses the power of lavender, lavandin and geranium essential oils to relax the mind and soothe the body.
Francesca, 51: 'This wash has my absolute favourite scent combination of lavender and geranium – perfect for a reviving but soothing clean at the end of a long day. I normally use another well-known shower gel brand in the same scent but will now swap to this one as it lathers better!'
BUY IT HERE: 
£38 / janescrivner.com
A deeply nourishing body cleanser in the brand's splash away gel to milk formulation. Jojoba for repair, apricot to smooth, camelina to moisturise, pumpkin to hydrate and starflower to nourish.
Laurence, 50: 'What an amazing product! It feels like I am giving myself a treatment. The silky gel is easy to apply, a little goes a long way, and I love the way it leaves my skin so nourished, soft and smooth. I can only praise its benefi ts and how refreshed it makes me feel after using it.'
Also shortlisted:

Best Body Bar
BUY IT HERE: 
£12 / uk.ishga.com
This combines seaweed with aloe vera and glycerine to cleanse and soothe skin. Natural and vegetable-based, the bar is formulated free from sodium lauryl sulfate but still maintains an excellent lather. It also features a high glycerine content to provide a comforting, moisturising effect.
Emily, 42: 'The seaweed scent is fresh and zingy. It lathers in a few seconds. I feel it will last a long time. My skin feels moisturised – I am a convert to soap bars!'
BUY IT HERE:
£6 / maddialexander.com
With active charcoal, this handcrafted bar helps reduce pore size, clear blemishes, tighten and firm skin, and prevent acne. Suitable for all skin types, this shea butter soap bar is handcrafted in Great Britain using natural colouring and essential oils. Plus it is natural and vegan-friendly.
Georgina, 42: 'This gives a good clean. It has an unusual but pleasant charcoal scent and nice marble look. Exfoliating bits give an extra scrub!'
BUY IT HERE: 
£4.95 / weleda.co.uk
The oval bars are easy to hold and create a soft, creamy lather. The vegan formula contains organic shea butter and packaging is plastic-free.
Molly, 73: 'I love these bars! Gorgeous scent and moisturising.'
Also shortlisted: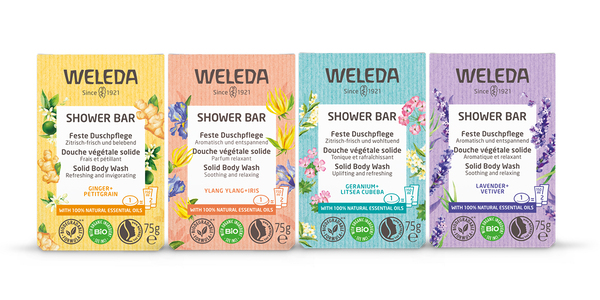 A collection of long-lasting vegan shower bars to pamper skin and senses, with mood-enhancing scents created by Weleda's skilled perfumers, drawing on 100 years of fragrance know-how.
Match your morning mood to one of the four aromas, each perfumed by pure essential oils. Or gently wash away the day's cares in the evening with the creamy lather from these oval-shaped bars that fit the hand so beautifully.
The NATRUE-certified natural formulations and their sustainably sourced, biodegradable ingredients are complemented by plastic-free packaging. As kind to the planet as they are to skin.
Best Body Oil
BUY IT HERE:
£39 / teaandtonic.co.uk
This revitalising tonic helps energise and uplift body and mind whilst hydrating, nourishing and smoothing skin. A fast-absorbing dry body oil is rich in vitamins C & E, omega fatty acids, phytosterols and antioxidants
Suzanne, 49: 'The warming aroma with hints of eucalyptus and rosemary is one of the most uplifting smells I've ever experienced! The oil sorts dry patches on my arms.'
BUY IT HERE:
£35 / urbanveda.com
A balancing blend of Ginseng root blended with a sweet Rose trifecta to support mature skin and boost skin suppleness. Apricot, sesame, and Shatavari form a nourishing and rejuvenating Ayurvedic base oil, on top of which our floral three, rose damask, rose geranium and jasmine, soften skin and enliven the senses.
Ros, 56: 'Beautiful rich, fatty and fragrant body oil. Skin feels nourished and pampered and smell of rose gives you sense of being in a spa. It feels like a high-end product and my mature skin enjoyed drinking up all the good nutrients this product offers. It rebalances and destresses whilst you apply. Another go to product for me and one I am happy to add to a relaxing bath or apply straight on skin.'
BUY IT HERE:
£14 / soaksunday.com
Indulge body and mind with this sweet almond, jojoba and sage botanical bath & body oil. With an infusion of rose petals, lavender and jasmine to relax the senses, the nourishing oils envelop your skin in indulgent softness.
Sarah, 52: 'This has a lovely flowery scent and is easy to apply. Skin feels so nourished.'
Also shortlisted: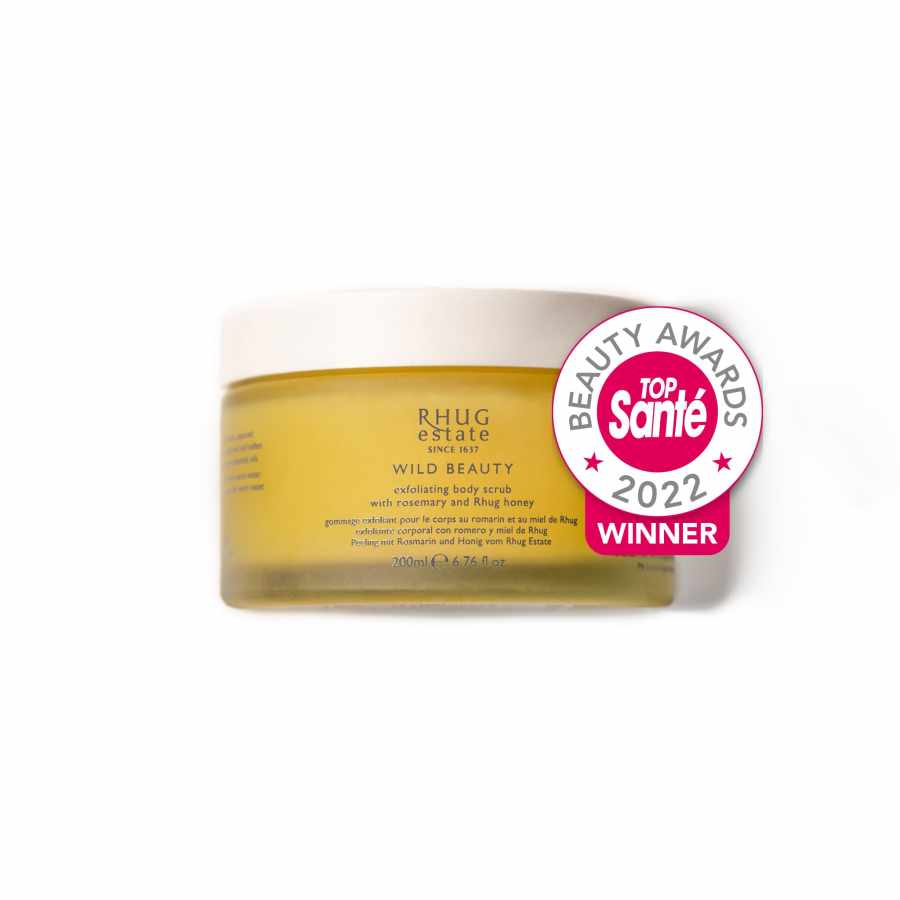 Best Body Exfoliator
BUY IT HERE:
£40 / feelunique.com
A gentle scrub with organic sugar to exfoliate and smooth, in a base of Rhug honey and organic saffl ower oil. Fragranced with organic geranium and rosemary.
Jackie, 51: 'This is fantastic. Lovely texture and beautiful oils. It leaves my skin soft and glowing and the smell is divine. I am noticing a big difference in my skin, and the packaging is perfect as well.'
BUY IT HERE: 
£12.95 / miicosmetics.com
Crafted with marine minerals to nourish, sea lavender to regenerate, and inula flower to stimulate collagen production.
Camilla, 51: 'A lightweight exfoliator with a slight grain. It's non-oily, which makes it quicker to apply and wash off than some of the heavy oil based ones. It's perfect for when you don't have much time as it is quick to use.'
BUY IT HERE:
£11.95 / notonthehighstreet.com
This natural exfoliant unclogs pores and brightens the skin. Perfect for ageing and blemish-prone skin.
Jackie, 51: 'This applies easily and leaves my skin very smooth and silky. I get a very pleasant scent of cinnamon, not too strong. It's good for my dry and sensitive skin.'
Also shortlisted: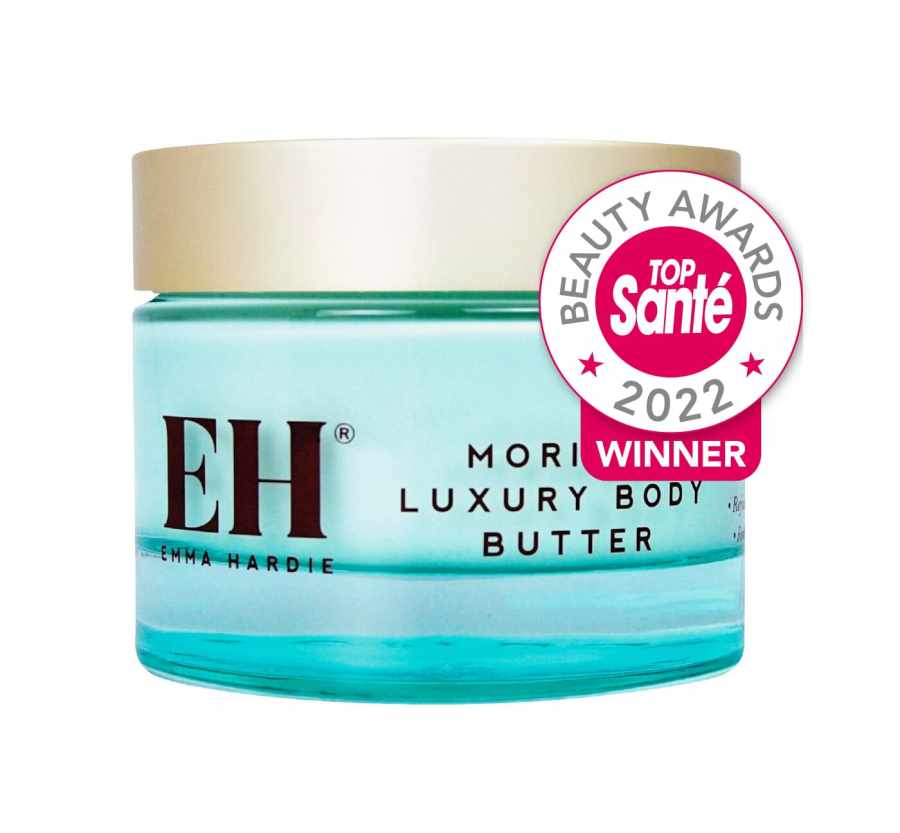 Best Body Moisturiser
BUY IT HERE:
£38 / lookfantastic.com
An indulgent melting body butter that's rich in hydrating oils including hemp seed, blackcurrant, moringa and Inca inchi, this provides intense nourishment. Shea butter deeply conditions whilst squalene reduces moisture loss and helps boosts elasticity in the skin
Gill, 65: 'Love this! A really rich velvety butter-like moisturiser that feels like I am applying a professional beauty treatment. Gorgeous spa-like scent and lovely jar that looks fabulous in my bathroom. Thick texture that blitzed the dry skin on my legs and feet.'
BUY IT HERE:
£13.95 / miicosmetics.com
A lightweight yet highly nourishing formula providing multiple benefits; hydration levels are improved along with the retention of vital mineral levels. Sea lavender encourages skin regeneration whilst inula flower protects the skin and stimulates collagen production to help improve the firmness.
Katy, 43: 'Despite this having a thinner consistency compared to other creams I tried, this moisturises really well and leaves my skin with a nice sheen that lasts a long time. It's perfect to take on holiday and I used it all up while there!'
BUY IT HERE:
£29.99 / willowberry.co.uk
A luxurious natural lotion with a spa scent to treat skin, soul and senses. Rich hydration without greasiness or residue. Enriched with aloe vera, shea butter and a blend of sweet almond, pomegranate, kahai and rosehip oils.
Mandy, 57: 'This product feels and smells to die for! It has a luxury, silky texture and the fragrance transports me to a spa – simply wonderful!'
Also shortlisted:

Best Bath Product
BUY IT HERE:
£18 / plantopialife.com
This powder-to-milk soak contains Himalayan pink salt to remove toxins and impurities as well as ease stress. Adaptogenic schisandra increases skin vitality, whilst essential oils detox.
Ros, 56: 'Wonderful, relaxing and detoxifying. Works on both mind and body and gives an overall purifying feel. Aroma is cleansing and skin feels hydrated and soothed. Recommend this after a stressful day or a hard workout. Beautiful, simple packaging.'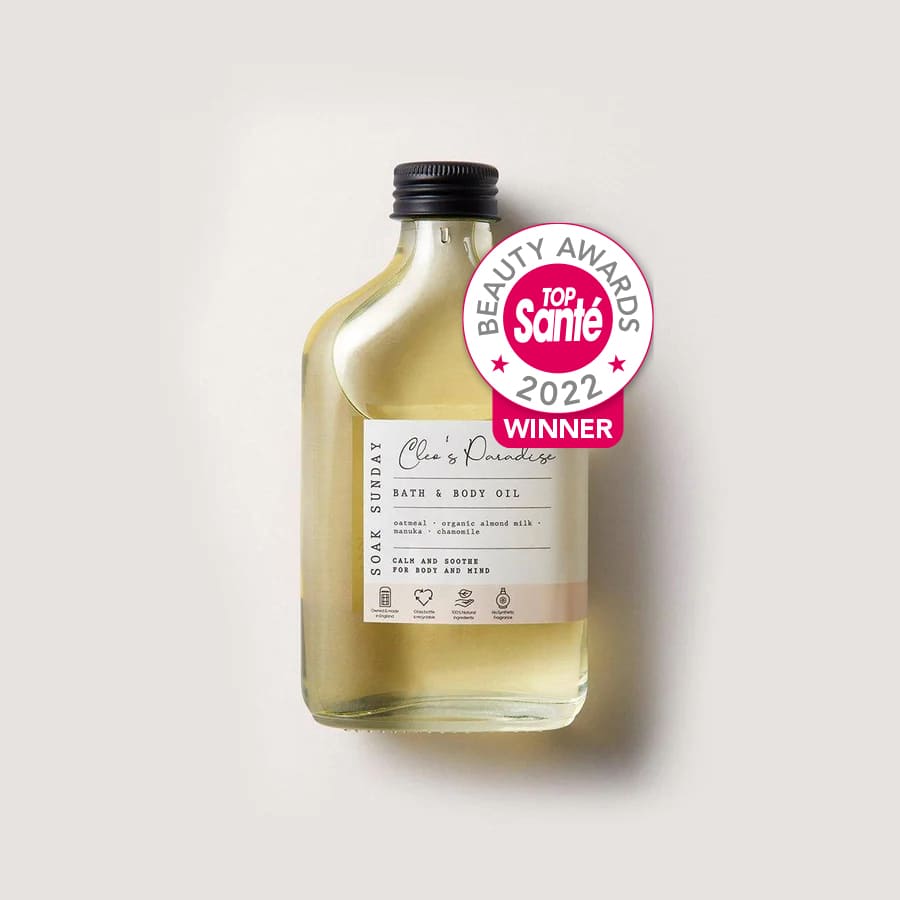 BUY IT HERE:
£14 / beautybay.com
Soothe skin and mind with this almond, oat and vegan botanical bath and body oil. De-stress your senses and let calming chamomile and soothing jojoba nourish skin.
Helen, 67: 'Just love this. The scent is gorgeous and lasts; it moistures skin beautifully while calming and de-stressing. I'll be buying more!'
BUY IT HERE:
£5 / boots.com
Rich in lavender, chamomile, sage and bergamot, this balanced fusion of fragrances promotes deep relaxation and a calm night's sleep.
Sharon, 52: 'Beautiful scent. Lots of bubbles and feels relaxing and soothing. Skin is wonderfully clean and soft.'
Also shortlisted: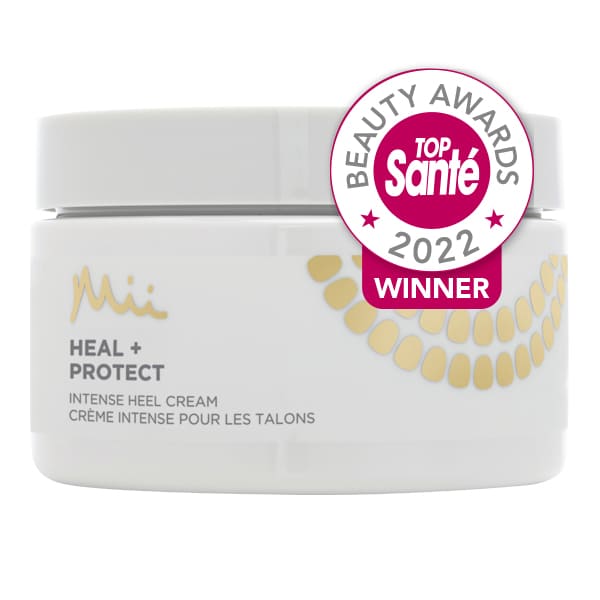 Best Foot Cream
BUY IT HERE:
£16.50 / miicosmetics.com
Nourishing, regenerating and highly therapeutic, this luxuriously thick cream is an effective treatment to help relieve and repair dry, cracked heels. Containing a rich, expertly crafted concoction of sweet almond oil, coconut oil, argan oil, olive oil and shea butter, this nurturing complex provides nourishment deep into your skin.
Charlotte, 49: 'I am so impressed by such a therapeutic blend of nourishing plant oils and shea butter – simply gorgeous. I expect these ingredients in a luxury body cream but not in a foot cream. The formula takes a while to soak in but smooths my walker's heels.'
BUY IT HERE:
£7.99 / feelunique.com
Packed with a rich serum that delivers a powerful blend of antioxidants, vitamin C, beeswax and Bulgarian rose oil, these booties help hydrate and scent skin.
Katy, 43: 'These deeply moisturise my cracked heels, and the softness lasts for days, unlike with most creams that soon wear off.'
BUY IT HERE:
£10 / seoulistabeauty.com
Keep your feet in mint condition. In one simple step, Seoulista Peppermint Toes® targets the most common concerns of active feet. The serum-infused boots are filled with powerful, active ingredients which soothe dry, rough skin, and help combat the bacteria caused by sweat.
Yvonne, 56: 'My feet feel noticeably softened and also for a few days after using. The scent is lovely and fresh, too.'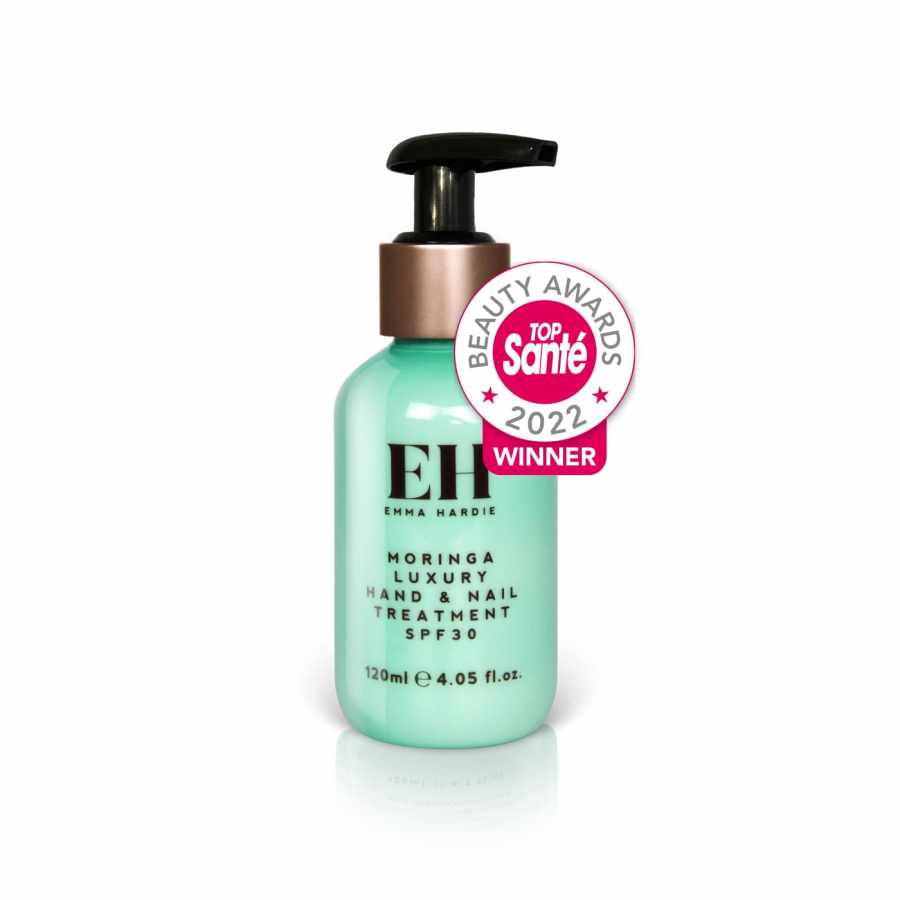 Best Hand Cream
BUY IT HERE: 
£30 / cultbeauty.co.uk
A moisturising treatment for hands and nails that not only hydrates and conditions but also provides SPF30 plus creates a protective barrier against pollution. Moringa seed oil and hyaluronic acid deeply hydrate and rejuvenate.
Diana, 71: 'I love using this hand cream. The fragrance is light and not too overpowering, and it absorbs so easily into my skin. My hands stay velvety soft and supple all day and there's the added bonus of SPF30 protection.'
BUY IT HERE:
£12 / miicosmetics.com
Powered by panthenol (B5), shea butter, coconut, sweet almond oil, niacinamide and wheat protein, this nourishing formula is a true treat.
Claire, 43: 'Love this cream. Pump-top dispenser means no waste and it's easy to apply. It smells like summer holidays and really soothes my super-dry hands. I have it on my desk at work as I wash my hands at least 20 times a day, and they are in much better condition.'
BUY IT HERE:
£22 / uk.loccitane.com
Enriched with 20 per cent shea butter to help protect and nourish, this cream leaves skin hydrated and soft all day.
Natalie, 46: 'A really rich formula that's perfect for dry skin. It has a lovely fragrance that reminds me of baby products!'
Also shortlisted: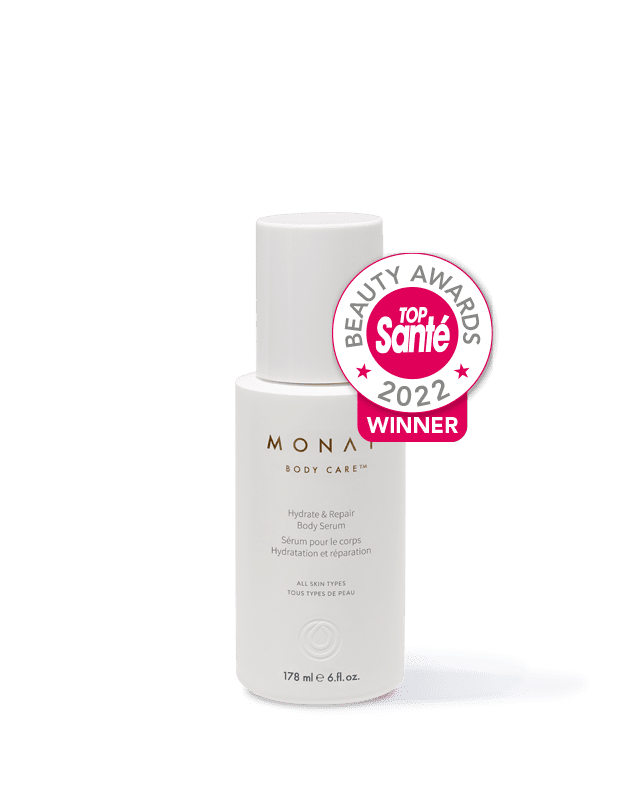 Best Body Serum
BUY IT HERE:
£60 / monatglobal.com
A fast-absorbing serum featuring hyaluronic acid, vitamin B3 and kakadu plum that replenishes and deeply hydrates skin. It aims to keep skin hydrated for 24 hours and improve the overall appearance of skin tone with its unique complex of probiotics, which work with niacinamide and hyaluronic acid.
Katy, 43: 'This lightweight serum glides on well and absorbs quickly, helping moisturise my desert-dry shins and calves. I sometimes apply an oil or moisturiser over the top but often find I don't need to.
BUY IT HERE: 
£85 / lookfantastic.com
This age-defying serum contains a high concentration of barley EGF and provides long-lasting hydration for smoother, plumper, firmer skin. It contains only eight pure ingredients. Absorbs instantly to tackle dry spots and improve skin texture.
Georgina, 42: 'Easy to use, generous size bottle, and scent-free. Slightly sticky on application but leaves skin feeling smooth and is a great base for moisturiser or self-tan.'
BUY IT HERE:
£87.05 / youngliving.com
A blend of exotic orchid extract and essential oils benefits skin to deeply nourish, hydrate and help maintain youthful limbs and complexion too.
Katy, 43: 'This goes on slightly milky so needs a little rubbing in, but leaves a lovely glossy sheen. Nice fragrance – really does smell exotic.'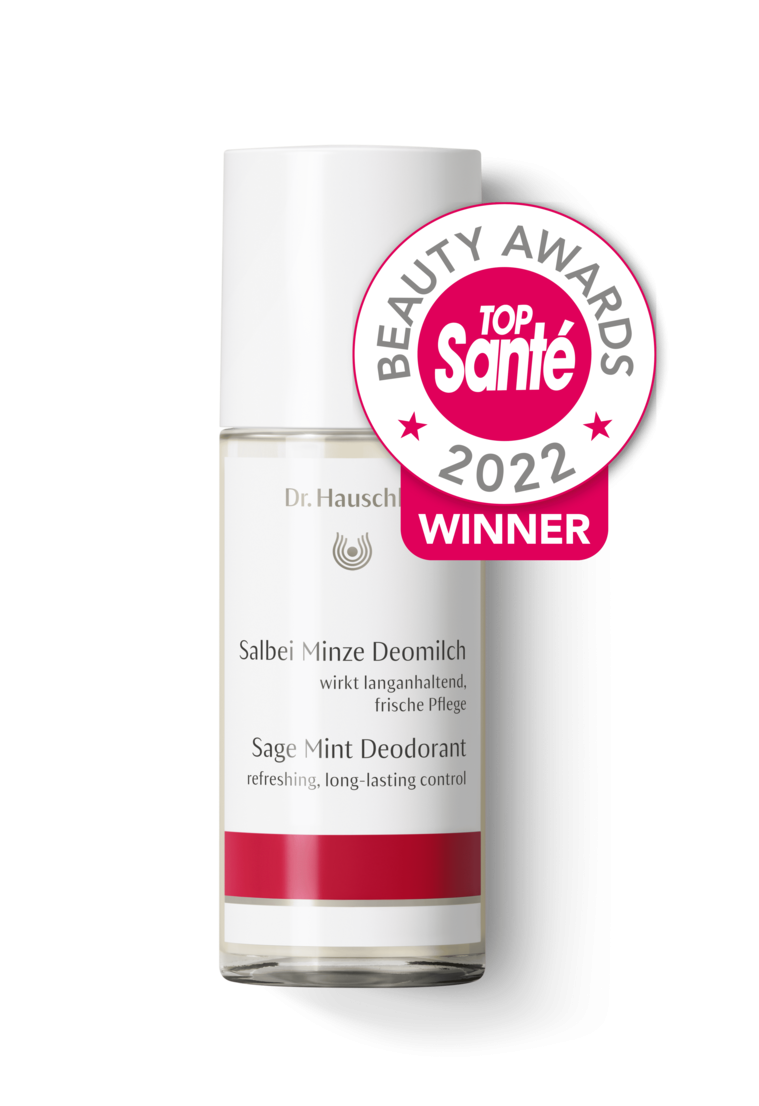 Best Natural Deodorant
BUY IT HERE:
£13.50 / feelunique.com
This non-oily deodorant helps prevent the formation of odours without constricting your pores or staining clothes. The roll-on works entirely without aluminium salts. Its natural herbal scent accompanies you subtly throughout the day.
Sarah, 40: 'This has a lovely fresh smell that is perfect for use before or after sports. Its super-light formula glides on and dries in double quick time – the perfect 'grab and go' deodorant when you're in a rush. No stains on clothes and no aluminium – a winner for me!'
BUY IT HERE: 
£5.90 / lloydspharmacy.com
This aluminium free, roll-on natural deodorant works by allowing perspiration (which is odourless) and controlling odour-causing bacteria. No bacteria, no smell. Made with milk of magnesia and has a fresh lemon myrtle scent.
Lynne, 55: 'I like this product as it contains no aluminium. I stay fresh all day, it's easy to use and it doesn't stain my clothes. I would definitely buy this again.'
BUY IT HERE:
£19 / aktlondon.com
A blend of fragrant botanicals and Deo-Barrier Complex™ keep you dry all day. Cruelty free and free from aluminium salts. Scented with petitgrain, mandarin and neroli.
Ros, 56: 'This comes in a tube, and you apply with fingers, which is unusual. It applies as a cream but dries instantly and feels like a powder.'
Also shortlisted:
Best Bodycare Gadget
BUY IT HERE:
£199 / bondi-body.com
This device is not only advertised as the most powerful on the market for hair removal but also helps rejuvenate skin and reduce pigmentation. In five weeks for underarms and bikini line, and 12 for legs, you can permanently reduce your body hair.
Katy, 43: 'What a fantastic product! I had IPL many years ago and the hairs had been growing back but this stops them in their tracks. It's easy and quick to use and takes just a few minutes a few times a week.'
BUY IT HERE:
£90 / lookfantastic.com
This handheld device helps relieve muscle tension and can be used all over. It's ideal for unwinding after a busy day or using while sitting in front of the TV. It comes with a pink suede carry bag to take it travelling.
Katy, 43: 'Sitting at a desk most of the day leaves my shoulders and hamstrings tight. The ball-shaped attachment is great on shoulders while the bullet-shaped one is good for digging into my hips and bum. Plus I love anything pink!'
£18 / feelunique.com
This dual-sided mitt both exfoliates and polishes for each time you shower. Buffing away dead skin, the exfoliating side reveals a softer, brighter surface while the HaloTech microfibre side helps unblock pores.
Katy, 43: 'I only tend to use the exfoliating side of this mitt as find the other side sucks up too much shower gel. It's great for a good scrub and I'll keep on using it.'
Also shortlisted:
Top Santé Beauty Awards 2022: Readers' Choice
As part of the Top Santé Beauty Awards 2022, we asked you to vote on our website for your favourite beauty brands. Your winners were…
Favourite Bodycare Brand