Keep your skin, hair, nails and gut health in top condition with our pick of the best new collagen supplements and products…
Collagen supplements have taken the beauty world by storm – promising plump skin, strong hair and healthy nails. But did you know, the benefits of collagen supplements don't end there? New research suggests that supplementing with collagen could have benefits for your whole body, including your gut health and immune system!
Click here to discover the science behind how collagen supplements work!
Top tip! Take these best collagen supplements on an empty stomach or at least away from other protein sources. This is so your digestive enzymes and stomach acid can focus on chopping up the collagen rather than digesting other foods.
Best collagen supplements for skin, hair, nails and gut health
With so many options on the market, it can be tricky to know which collagen supplements are best for giving your hair, skin, nails or gut health a boost. We've done some digging to find the latest picks offering the greatest benefits…
A solvent-free, alkaline manufacturing process is used to create this premium bovine collagen hydrolysate with amino acids, vitamins, minerals, polyphenols, and bioflavonoids, to help improve hair, skin and nails. Plus, the tub is also recyclable. (Sweetener: freeze-dried raspberry powder).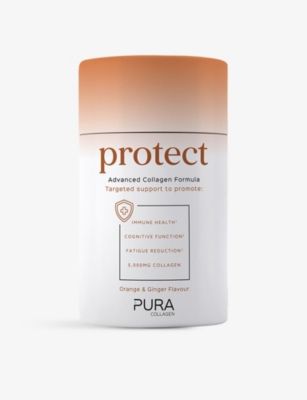 Support your immune system with this bioactive bovine collagen peptide powder, naturally flavoured with blood orange and ginger. This blend promotes immune health, reduced fatigue and boosted cognitive function with high-strength vitamins and minerals, such as anti-inflammatory ginger root extract, vitamin C, zinc and iron. Molecular weight is 2,000 daltons. (Sweetener: stevia)
Strengthen your cartilage and bones with this hydrolysed collagen peptide powder, sourced from grass-fed bovine. Easily digestible and highly absorbable at 2,000 daltons, it's tasteless and odourless so you won't notice it sprinkled into water, smoothies or on food. An excellent source of protein, this collagen is free from artificial ingredients, GMOs, fillers and refined sugars. (Sweetener: none)
Containing hydrolysed collagen peptides from grass-fed bovine powder, with 80g of vitamin C per serving and heat-stable probiotic spores, this powder is a first-of-its-kind gut-healing formula. With a molecular weight is 2,000 daltons, you can use for healthy digestion, immune function and radiant skin. Plus, it's completely free from additives. (Sweetener: none)
This orange and mango-flavoured marine drink comes in sachets with 3,000mg of Peptan marine collagen, with 2,000daltons. Plus, it also contains hyaluronic acid, vitamins C and A, plus gotu kola. (Sweetener: stevia)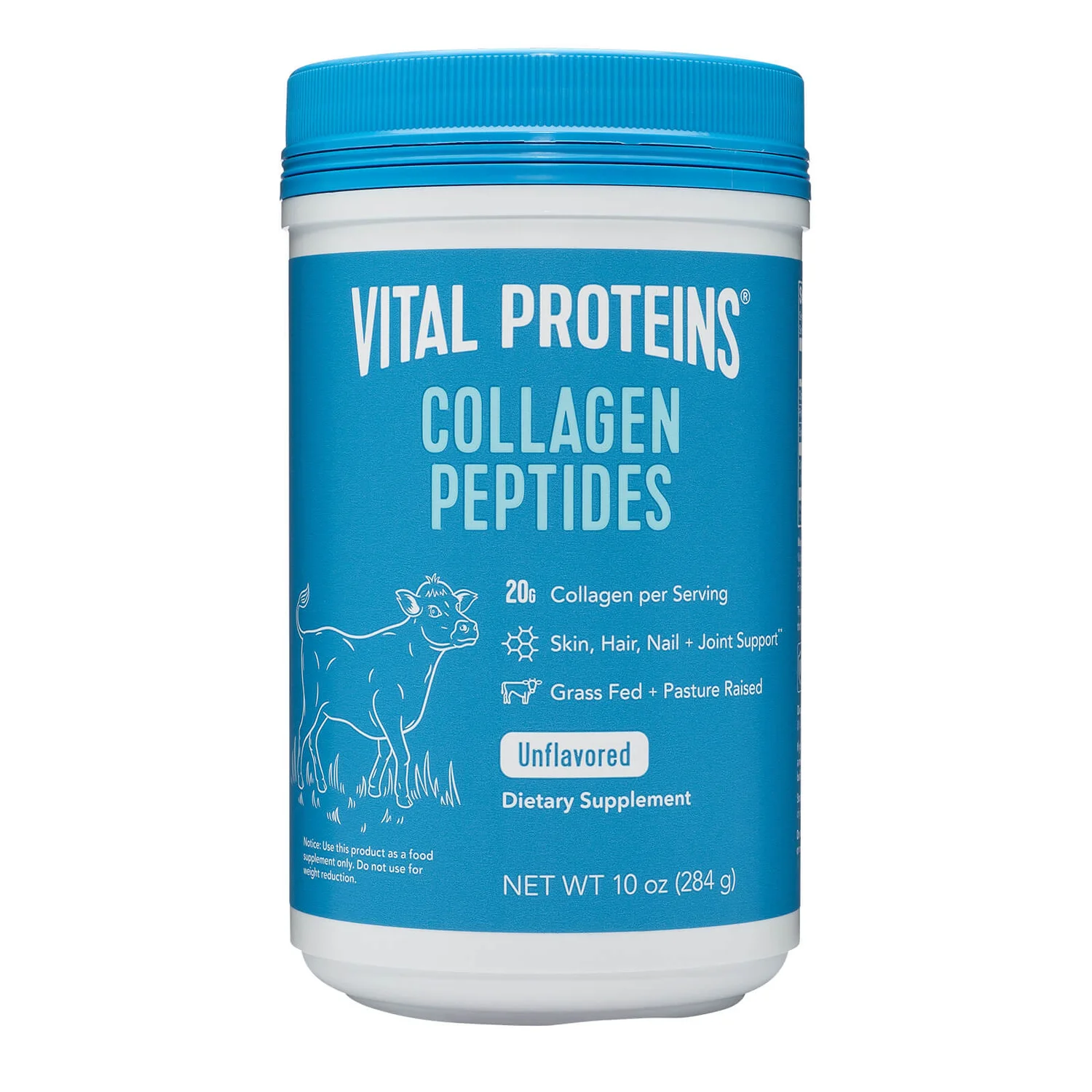 Sourced from free-grazing cattle, this powder is pure collagen peptides with no other additives. It contains 20g of collagen in each serving, with a molecular weight of between 3,000 and 5,000 daltons. Hollywood actor Jennifer Aniston is a fan and an ambassador for the brand. Apparently, Jen enjoys two scoops of the neutral-flavoured collagen powder in her morning coffee! (Sweetener: none)
Revitalise hair and scalp with this marine hydrolysed collagen drink in lemon, mango or mandarin. It's enriched with vitamin C. Plus, each 10ml sachet contains 8,000mg of collagen –t hat's 2,000 daltons, with just 32 calories from 7.7g of protein. Enjoy straight from the sachet or add to a drink. (Sweetener: Steviol glycoside)
ArthroVite introduced collagen products to the UK in 1994. This British company makes CollagenPlus, Beautivite and Flexivite to improve joint health and mobility, by rebuilding and maintaining joint cartilage, as well as improving skin health.