Welcome to the Top Santé Skincare Beauty Awards! A panel of women, aged 40+, trialled hundreds of skincare products for several weeks, to determine which ones were the most pleasant to use and, most importantly, achieved the best results. Here, we reveal the Gold, Silver and Bronze award winners in 21 different skincare categories. Read on to discover your latest over 40s skincare beauty buy…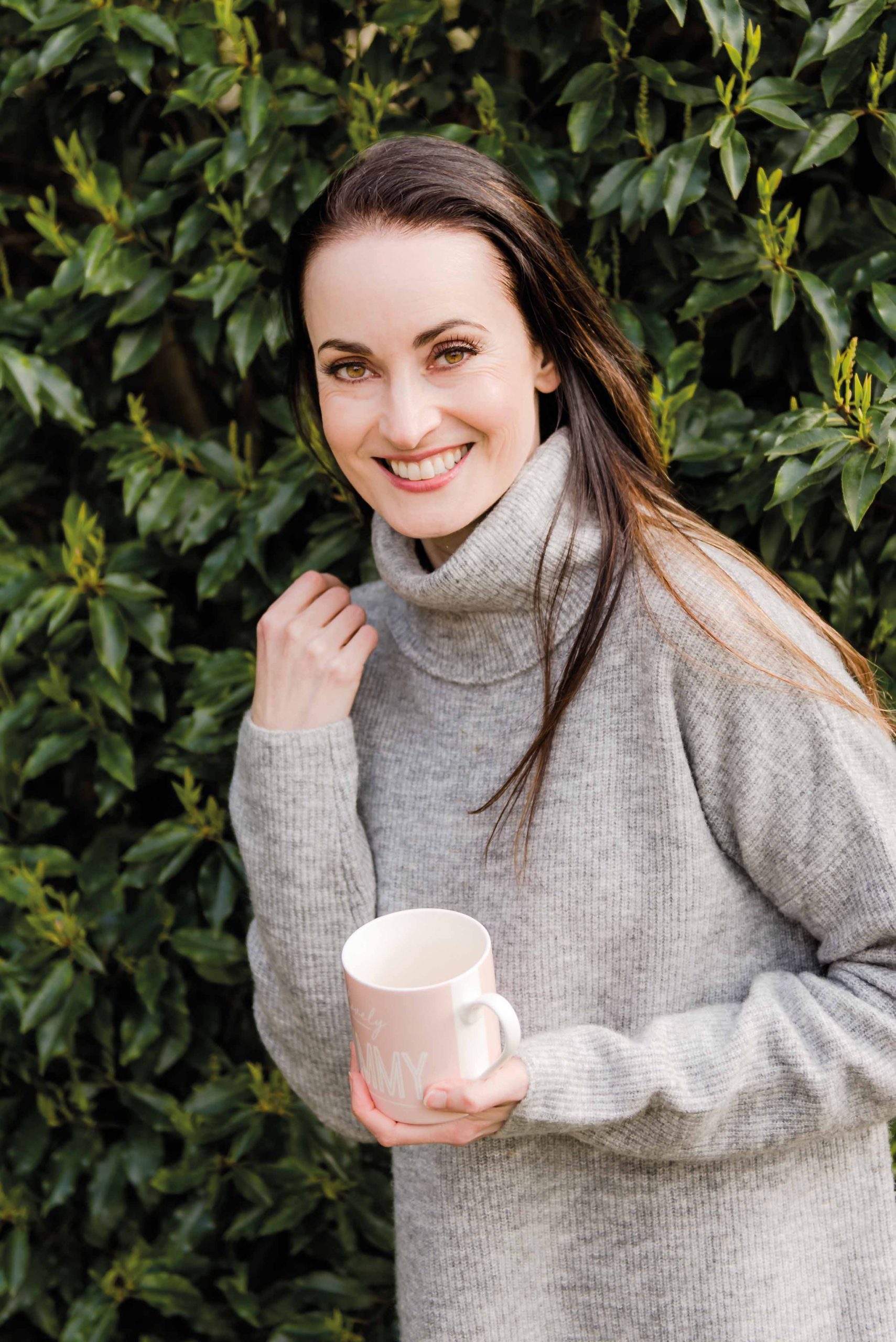 A note from Top Santé editor, Katy Sunnassee:
I was overwhelmed by how many products were entered for consideration this year – more than 700 – and it took a long time to narrow down the shortlist, focusing where possible on products with more natural ingredients, although also leaning towards those most suitable for over 40s skincare!
What was meant to be 13 categories ended up being 21 due in large part to the volume of cleansers entered. I thought, how can a cleansing balm go up against a micellar water? Or a milk cleanser up against an oil cleanser? This is why you'll find seven cleanser categories, as well as two toner ones, to accommodate the different types.
I'm so proud of our beauty awards because they're tested by readers, resulting in real, unbiased reviews you can trust. I hope, after reading these glowing reports, you'll discover some new additions for your skincare routine – I know I have!
Without further ado, here are our 2021 skincare winners!
BEST NIGHT MOISTURISER FOR OVER 40s SKINCARE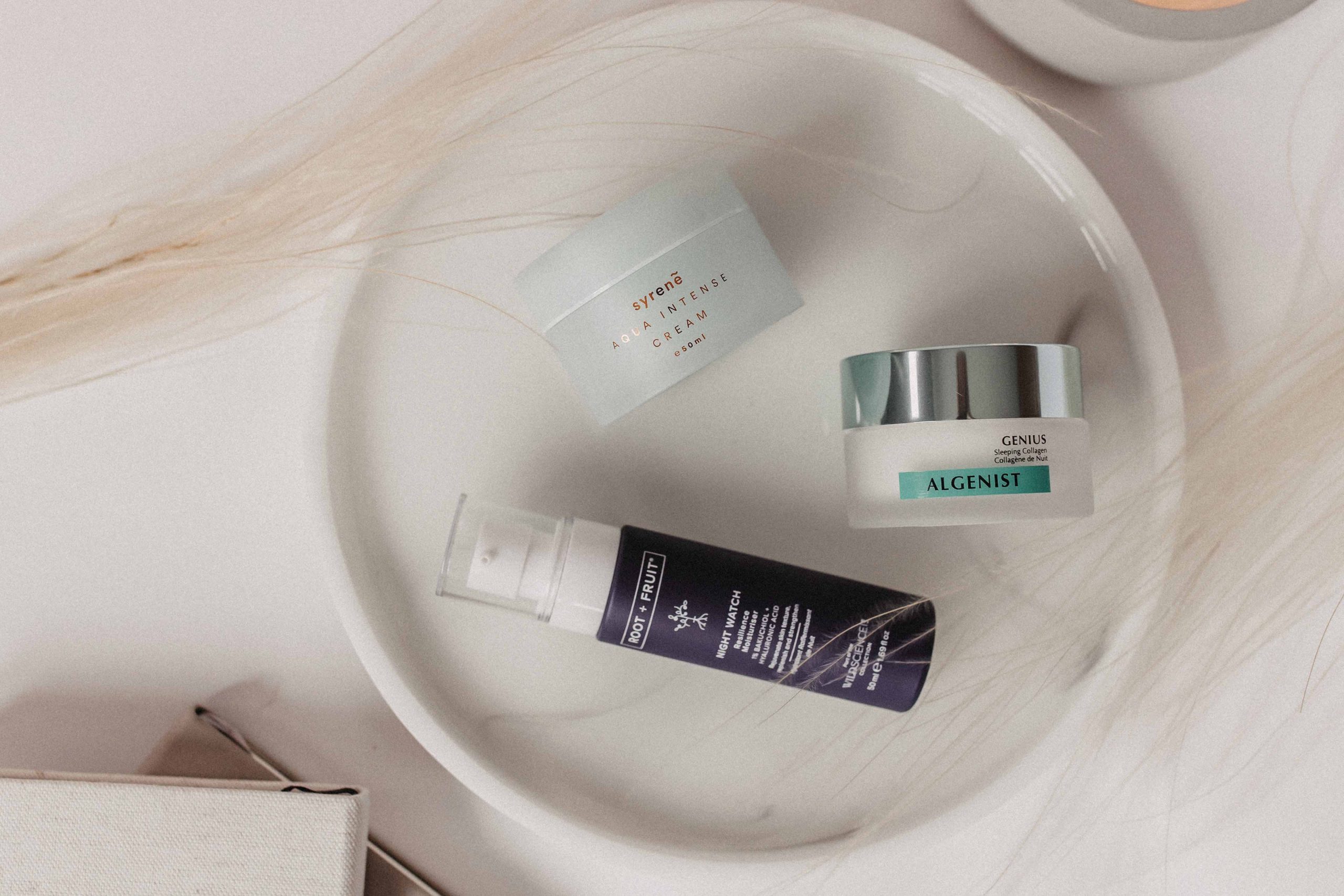 This nourishes and retains moisture thanks to a blend of marine collagen gel, seaweed extract, kawakawa leaf and manuka honey and is said to double your skin's barrier performance after two weeks.
Anna, 44: 'I love this cream. It smells fresh and clean, is very cool on application and absorbs very well! The elasticity of my skin has improved with this product and the packaging reminds me of cool cucumbers.'
Alongside the brand's patented, naturally sourced alguronic acid, this over 40s skincare cream uses skin-mimicking ceramides and mary thistle plant to help moisturise and replenish the skin barrier, plumping out and minimising the appearance of fine lines and loss of elasticity for softer, suppler and more radiant skin come the morning.
Joanne, 51: 'I love this. I was worried it might make my skin greasy, but not at all. It absorbs easily. In the morning, my skin feels hydrated, softer and improved. I would buy this product again.'
Rejuvenate skin and neutralise inflammation and redness with this blend of bakuchiol, crocus bulb extract and hyaluronic acid. It also contains eight essential oils, including sweet almond and ylang ylang, to help promote restful sleep.
Sarah, 40: 'This transforms my tired skin with its plumping and redness-reducing formula. Unlike others I've used, it doesn't feel heavy and is a really simple but effective addition to my pre-bed skincare routine.'
Also shortlisted:
BEST DAY MOISTURISER FOR OVER 40s SKINCARE
A natural and vegan moisturiser that combines safflower seed and rosehip oils with hyaluronic acid and green tea leaf extract to gently help restore your skin's natural glow and provide a daily vitamin boost.
Francesca, 50: 'This has a nice smell and rich-feeling texture but is not oily. It's easy to apply and absorbs well. I like the feeling of tightness it gave my skin and I definitely noticed benefits after using for just a few days.'
This over 40s skincare cream uses Primal HyalUltrafiller – next-generation hyaluronic acid – skin-protecting peach flower and strengthening white hoarhound extract to help reduce lines and wrinkles, while protecting the skin against the effects of pollution.
Adele, 58: 'The product feels luxurious. It's light on your skin but feels rich and hydrating. It doesn't have much of a fragrance, but I'm happy with that. You certainly feel pampered when using it.'
This is a deeply calming and conditioning cream that eases dryness thanks to its soothing blend of aloe vera, chamomile, bisabolol, and organic evening primrose and safflower oils. Skin cell renewal is boosted, discomfort diminished and smoother, even-toned skin restored.
Judy, 40: 'I absolutely love this nourishing cream. The pink silkiness immediately replenishes my skin, it absorbs very quickly and also gives my face a lovely matte finish, ready for the day ahead.'
Also shortlisted:
BEST EVERYDAY TONER FOR OVER 40s SKINCARE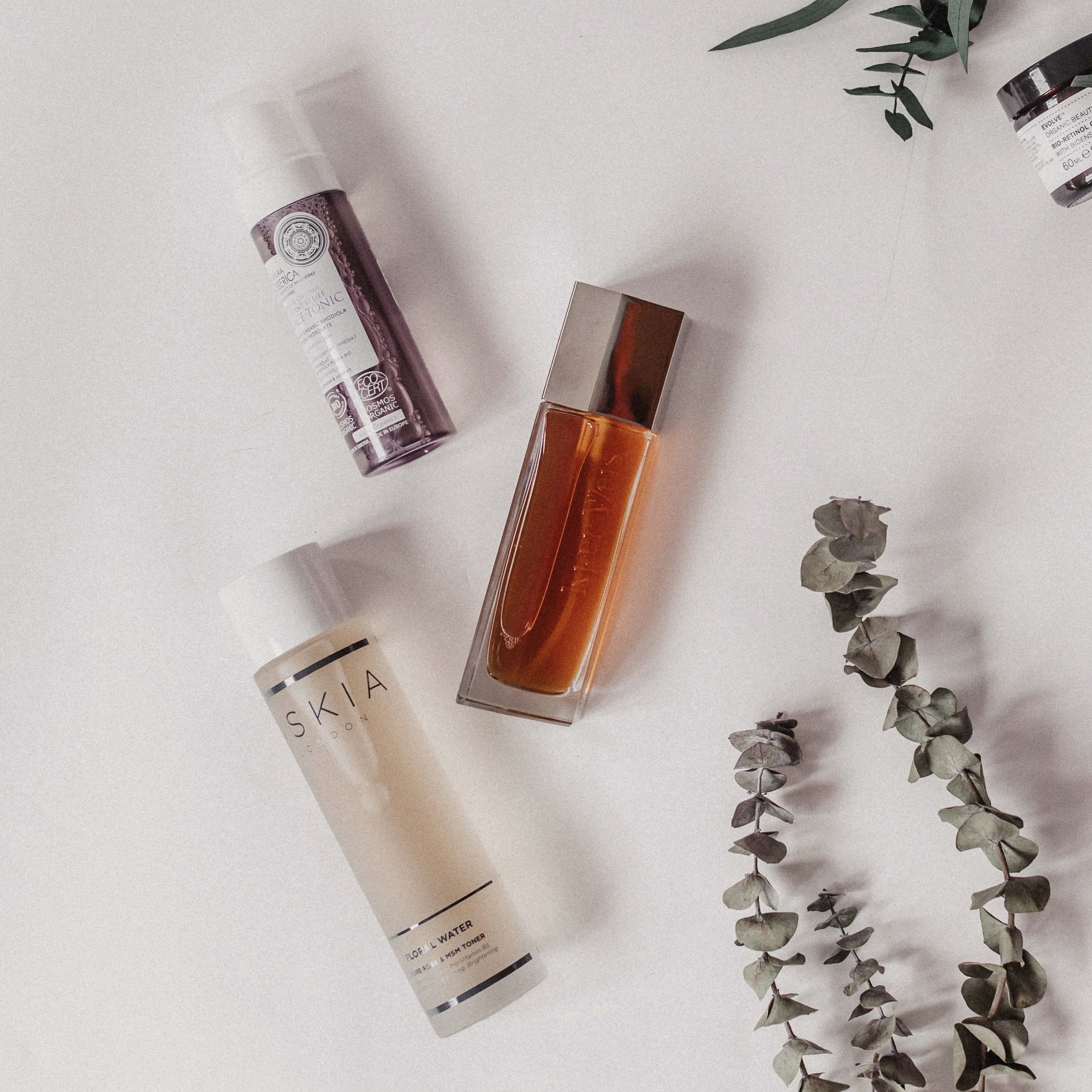 This tonic soothes and moisturises sensitive skin. It harnesses rhodiola rosea, organic Siberian pine oil, hyaluronic acid and vitamin E to help combat signs of stress and tiredness to reveal skin's natural radiance.
Judy, 40: 'This instantly refreshes and absorbs quickly. Easy to spray on. It has a lovely, flowery smell and leaves the skin smooth and moisturised. Definitely a must-have in my handbag for hot summer days.'
This purifies and calms the complexion, using a blend of lavender water and melissa water, while prickly pear and olive leaf extract help protect the skin from environmental stressors and Dioscorea batatas (Chinese yam) helps impart a skin-glowing radiance.
Mandy, 56: 'Luxurious packaging, bottle and effective spritzer. This is a wonderful toner as it soothes, calms and leaves my skin feeling invigorated. Not to mention that the scent of lavender and lemon balm is gorgeous.'
A delicate and refreshing toner made from organic rose hydrolat, distilled from hand-harvested petals to leave skin soft, clean and conditioned. MSM, rose water and vitamin B5 condition, calm and soothe, while hibiscus purifies and exfoliates.
Katy, 42: 'Absolutely love this toner! The rose scent is gorgeous and it's perfect for adding a layer of hydration after cleansing and before a serum or oil, to stop skin drying out. Love the sleek bottle and will definitely use it all up!'
Also shortlisted:
BEST FACE MASK FOR OVER 40s SKINCARE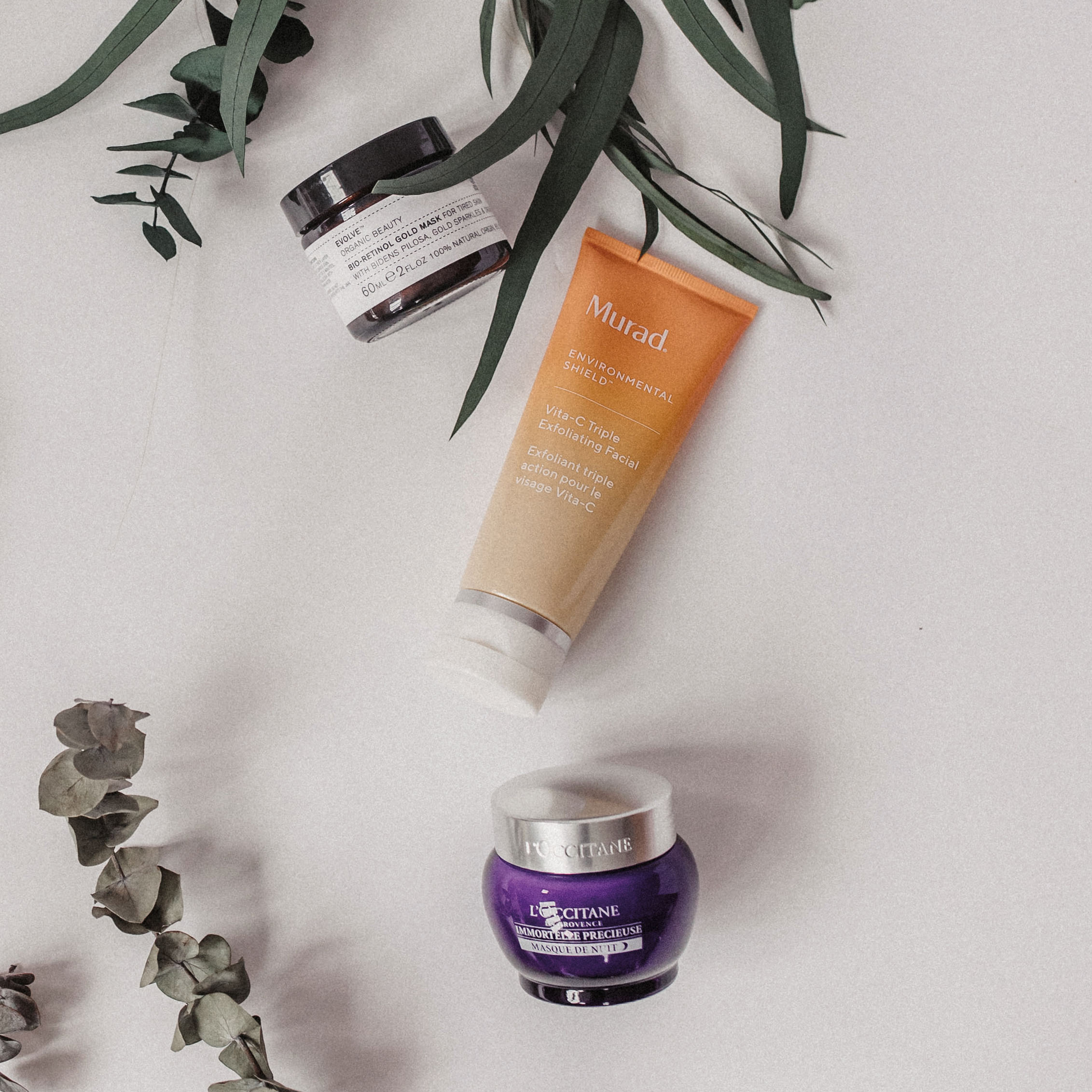 This gold face mask uses bio-retinol, a natural retinol-like plant extract, as well as organic argan and rosehip oils, to tackle signs of ageing, while moisturising your skin and leaving it glowing.
Diana, 70: 'I love using this gold mask and appreciate the fact it uses all organic ingredients and the packaging is recyclable, too. The distinctive gold colour helps judgeh ow thickly to apply and I enjoy breathing in the delicious scent of rosehip. It leaves my skin smooth and glowing.'
Get the glow of a microderm facial at home thanks to the combination of physical, chemical and enzymatic exfoliants that gently slough off dead skin cells and smooth texture, while the gold-stabilised vitamin C supports healthier-looking skin and a more even tone.
Laurence, 49: 'Great product and easy to use. It left my skin in a lovely condition and will definitely recommend. I intend to keep this one in my cupboard!'
This non-comedogenic, antioxidant-rich mask contains Immortelle essential oil – a natural, vitamin E-equivalent that protects skin from pollution, plus hyaluronic acid to boost hydration. Skin is left feeling smoother and brighter looking.
Sarah, 40: 'This mask doesn't produce instant results, but its plumping and hydrating effects got better with repeat application. You need to slather it on, so be prepared to have a little left on your pillow, but I did notice a brighter complexion over time.'
Also shortlisted:
BEST BEAUTY GADGET FOR OVER 40s SKINCARE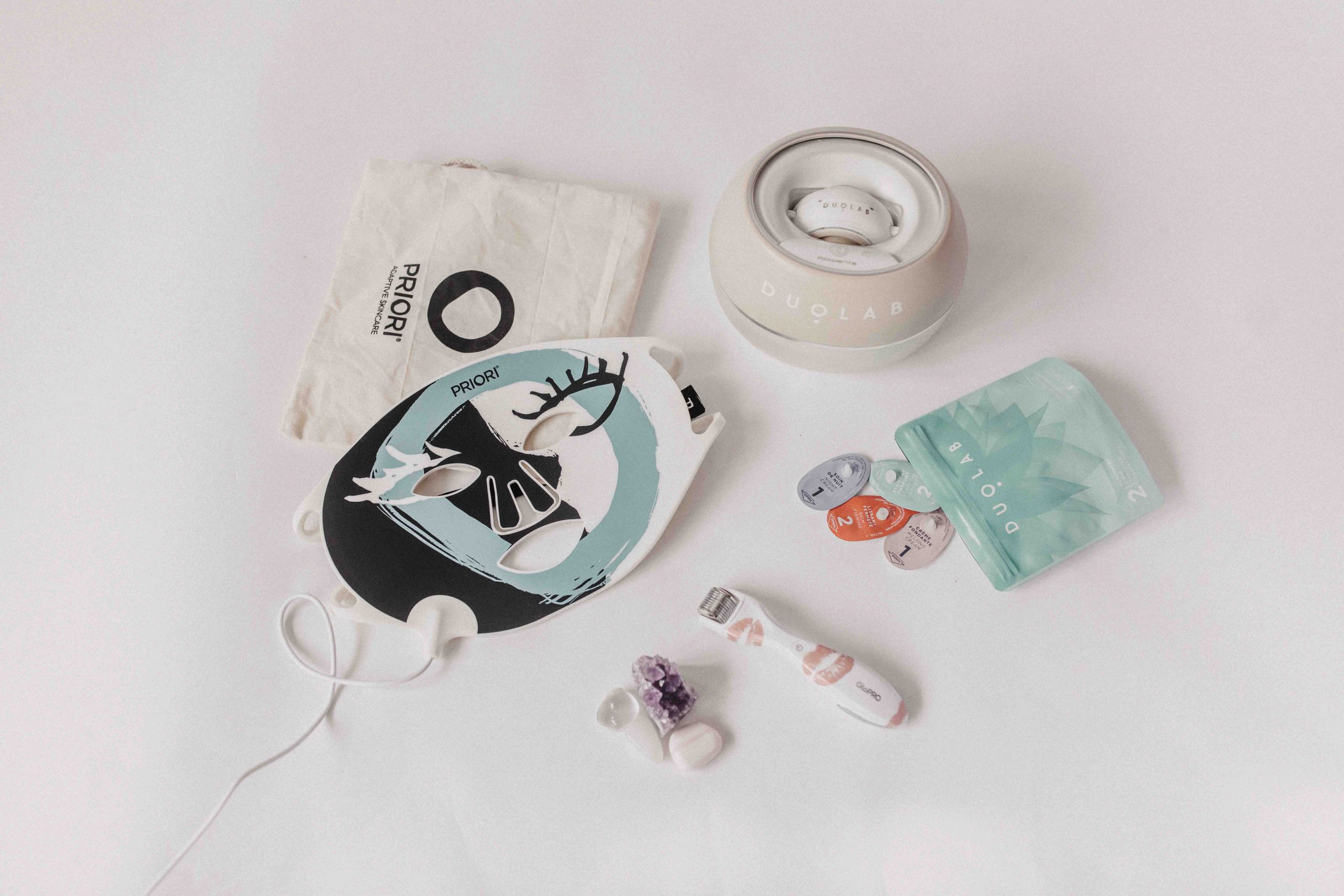 Using red and infrared technology, this mask moulds to your face and floods your skin tissue with photons of light, stimulating collagen and elastin production. The mask improves hydration, texture and signs of ageing.
Katy 42: 'This is the easiest of the gadgets to use. Simply put it on and relax for 10 minutes. My husband remarked that my skin looked smoother the day after the first use! Will definitely continue to use.'
Each of the tiny 0.3mm needles in this roller creates painless microchannels within the skin to prompt the skin's natural healing process and encourage cellular turnover and production of collagen and elastin. Apply your favourite serums or moisturisers within five minutes of microneedling for increased absorption – studies show the efficacy is increased by up to 200 times!
Molly, 72: 'I've never used a product like this before, so was very curious as to how it would feel on my skin, and it does now feel slightly tighter and less wrinkled, which I suspect will improve with continued use.'
This allows you to adapt your skincare according to your daily skincare needs. Simply select your moisturising base and then your target concentrate capsule – there are 15 different combinations to choose from, including brightening, firming and soothing. Your cream is then warmed in the DUOLAB device for optimised skin absorption.
Debbie, 51: 'This machine is easy to use and I love being able to customise my skincare depending on my skin's needs. Having a freshly mixed and warmed product is reminiscent of being at a spa. It is a lot of effort per use though.'
Also shortlisted:
BEST FACE OIL FOR OVER 40s SKINCARE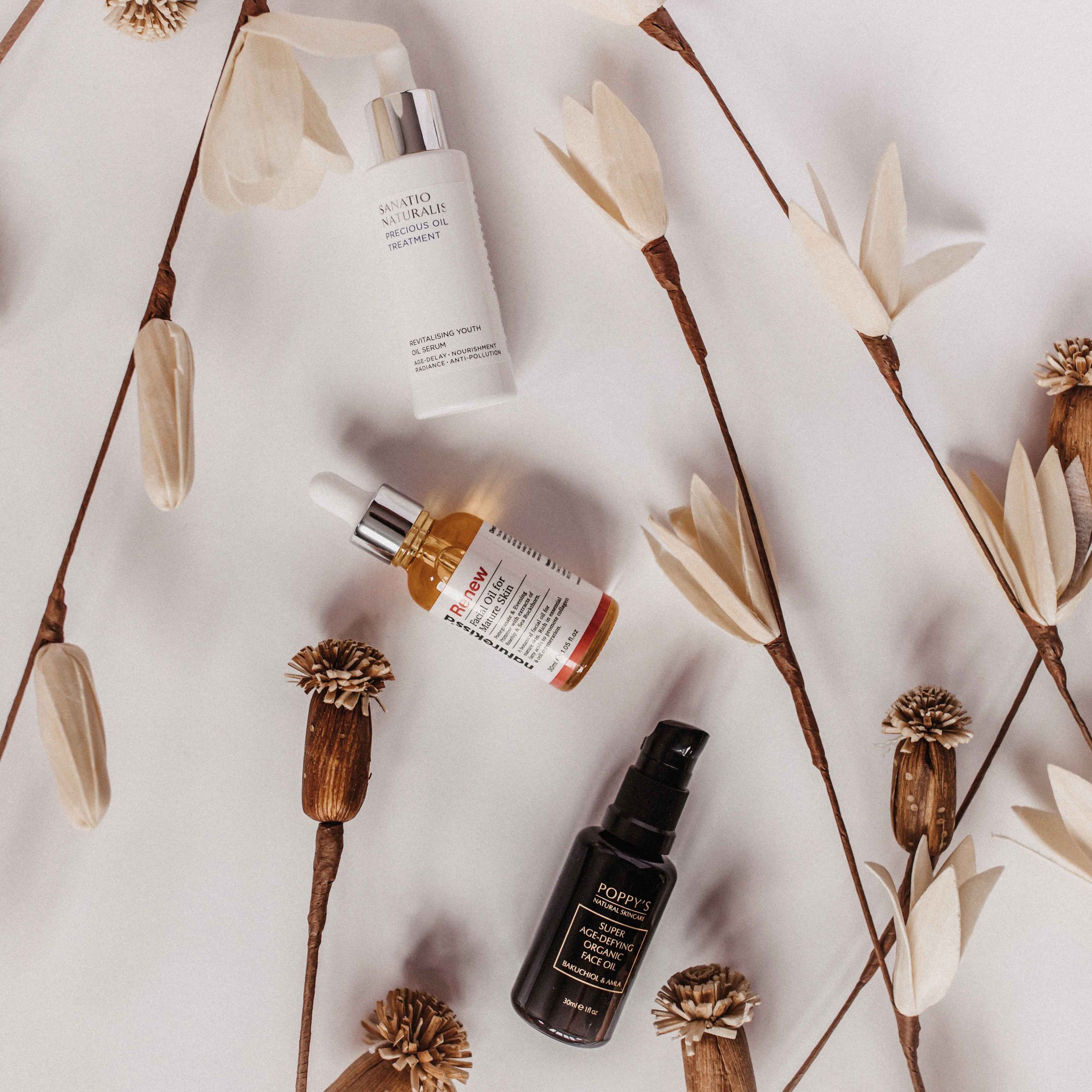 A nourishing complex of eight botanical oils, including jojoba, prickly pear, camellia and rosehip, help restore firmness and elasticity to the skin. Also contains calendula to soothe inflammation and reduce redness, and edelweiss and red-flowered silk cotton tree to shield skin from pollution.
Diana 70: 'I love the silky lightness of this oil and the pleasant, gentle scent. It smooths well into my skin and leaves it glowing without being oily. I will definitely use this again.'
Alongside pomegranate and evening primrose oil, which protect and nourish, extracts of rosehip, sea buckthorn and arctic blackcurrant also feature to aid in the renewal of skin cells, while frankincense helps balance skin tone.
Francesca, 50: 'Love this product, especially the natural scent. I applied it at night for several consecutive nights and really saw the difference in the hydration and glow of my skin.'
Formulated with 31 botanicals, including bakuchiol, co-enzyme Q10, marine algae and vitamin C-packed amla, this neroli-scented oil rejuvenates skin for a youthful-looking glow.
Sarah, 40: 'This is self-care in a bottle and is an absolute joy to use. It envelopes you in a spa-like scent that relaxes your mind while the blend works to tone and firm skin. Very light and not at all thick or heavy.'
Also shortlisted: