Lebby Eyres tries out a stand-up paddleboarding for the first time – and is racing just two hours later…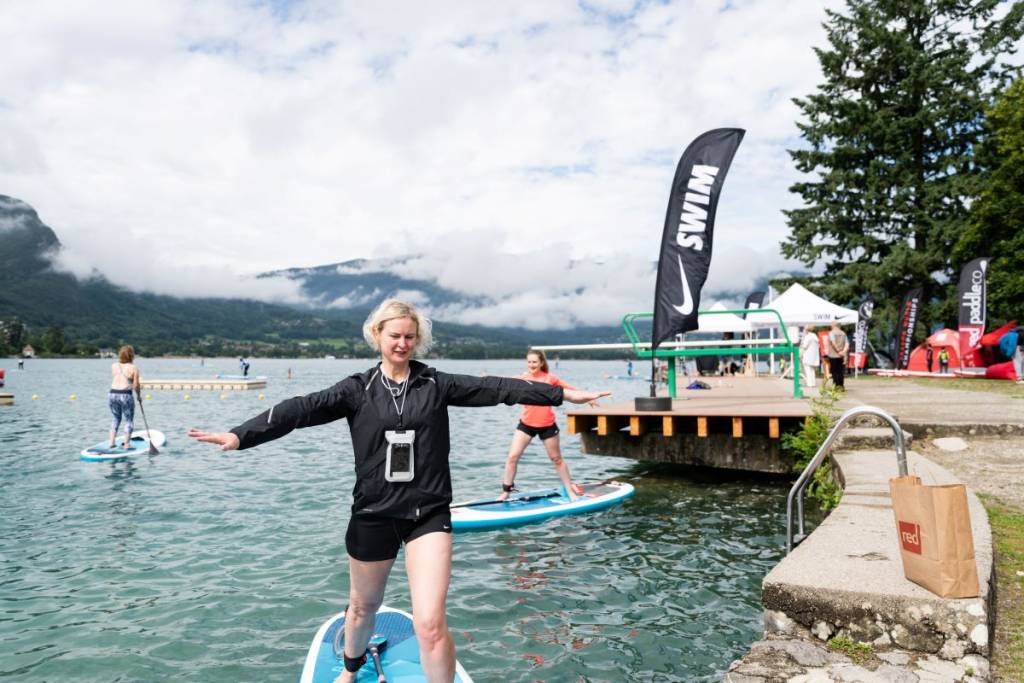 Nothing prepares you for the leg wobble when you stand up on a paddleboard for the first time. It's as if my thighs have turned to jelly, while my calves and toes are cramping with the effort of standing upright.
"Don't look down," shouts the instructor, but that's the only place I want to look. As soon as I do, the board lurches and I crash down to my hands and knees.
But I'm not off for a gentle paddle – I'm actually doing a SUP yoga class with Instagram star Kim Hartwell. Incredibly, I manage to complete the Downward Dog, the Warrior and even the Plank, all without falling into the waters of Talloires, Lake Annecy.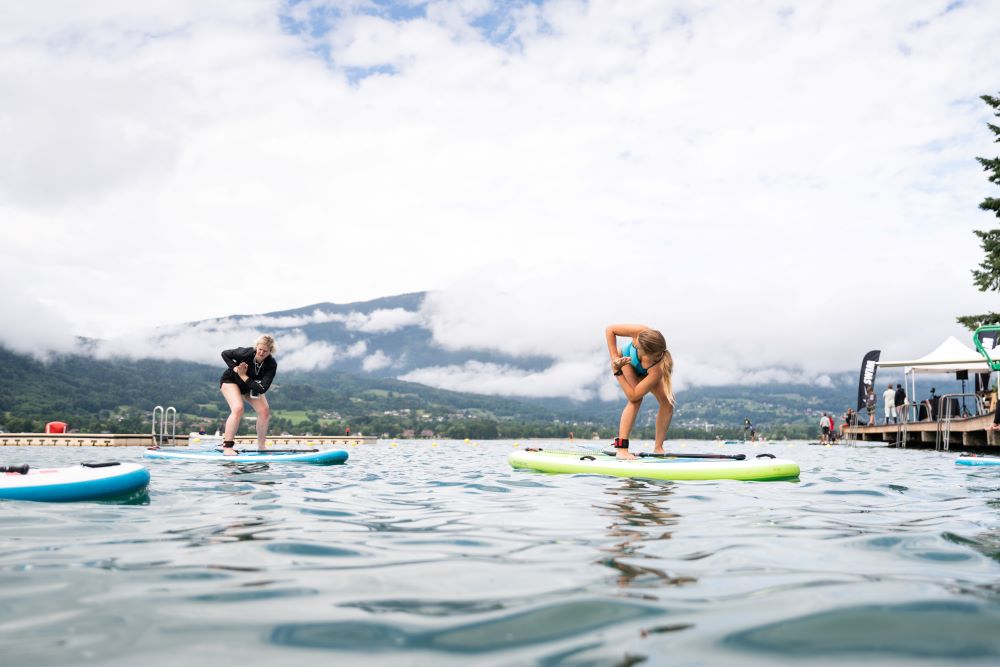 The class is all part of the warm-up for the Dragon World Championships, a two-day team SUP racing event now in its third year. It's open to novices upwards, although I think I'm the only one aiming to go from SUP virgin to racer in the space of three short hours.
Well, me and the four crazy English climbers who wander past by chance and sign up with five minutes to go. That's the "spirit of the Dragon" encapsulated, apparently.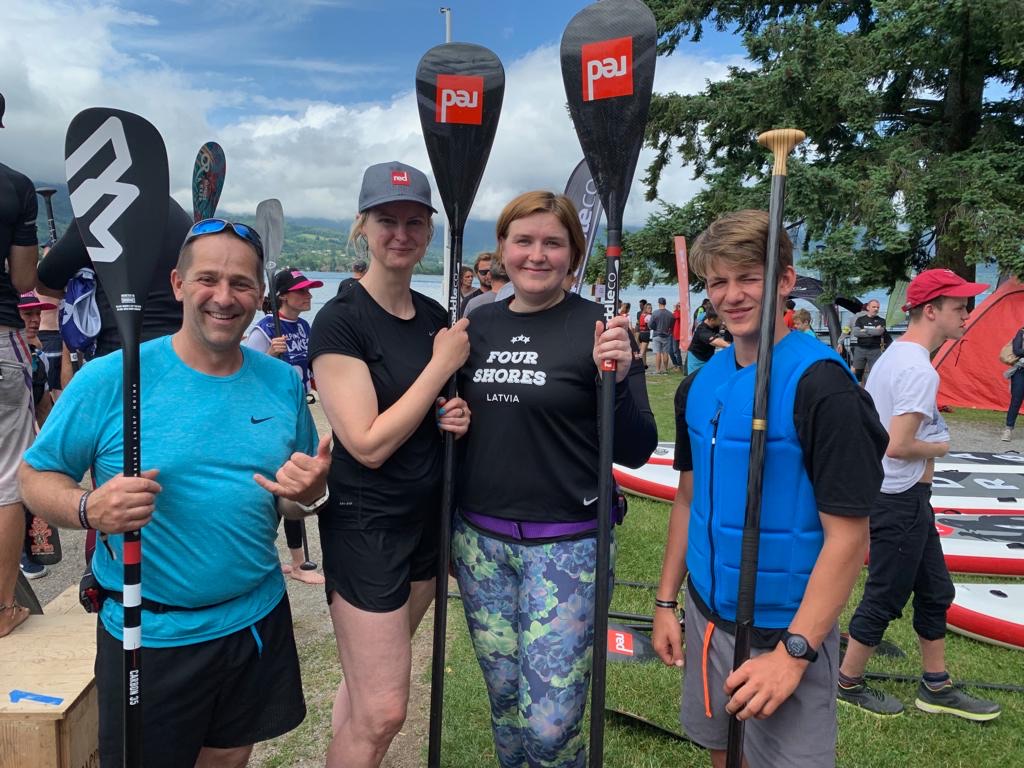 The Championships are the brainchild of Red Paddle Co-founder John Hibbard, a former professional windsurfer, who came up with the idea after paddle boarding on the Thames with Olympian and Boat Race star James Cracknell. "Paddleboarding is a solo experience, and I wanted something that would combine the team spirit and camaraderie of rowing and the fun of dragon boat racing," he says. "So I created the 22ft, four-person board and the Dragon World Championships were born."
Novice Boarder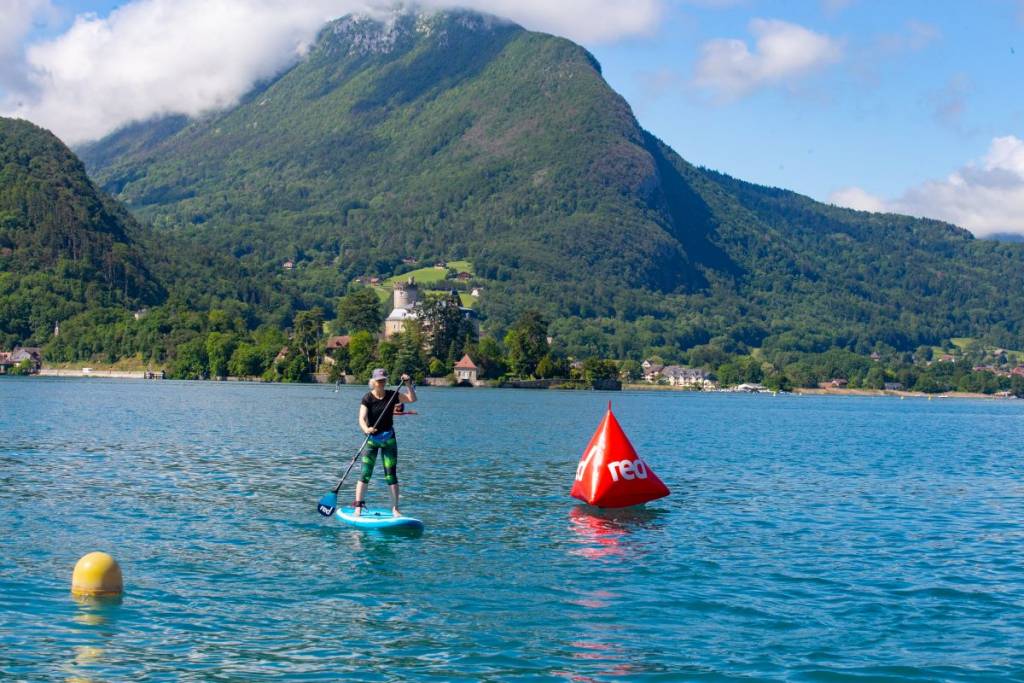 The emphasis is definitely on the fun, but there's a healthy streak of competition too – and not just on the water. Several of the women's teams have come in matching outfits although my scratch crew, the Dragon Warriors (a Swiss guy named Stefan and two Latvians, Liene and 14-year-old Marcis, plus me) is less well turned out but enthusiastic nonetheless. I'm the only novice on board, and unsurprisingly, during our brief practice session, I end up taking my first dip.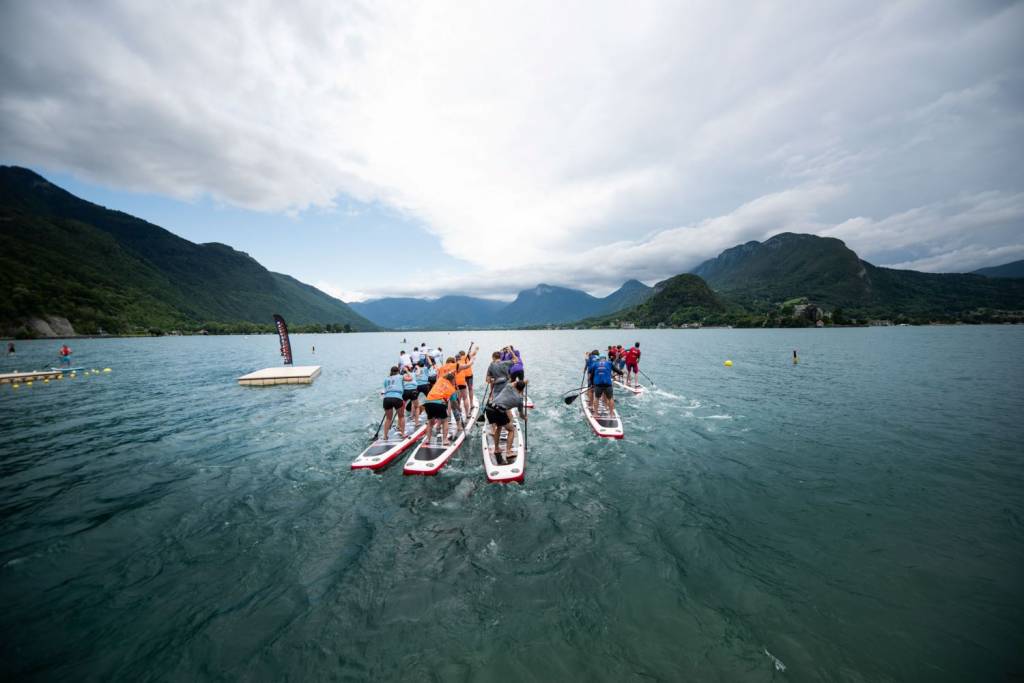 That turns out to be my only swim of the day, although I spend much of the first race on my hands and knees, trying to stop myself from falling off while the board veers in every direction but forwards.
My lungs and calves are burning, I've got cramp in my lower back from stooping and my team's inability to take a tight corner round the buoys on the tricky turns of the 600m course means we limp in second last.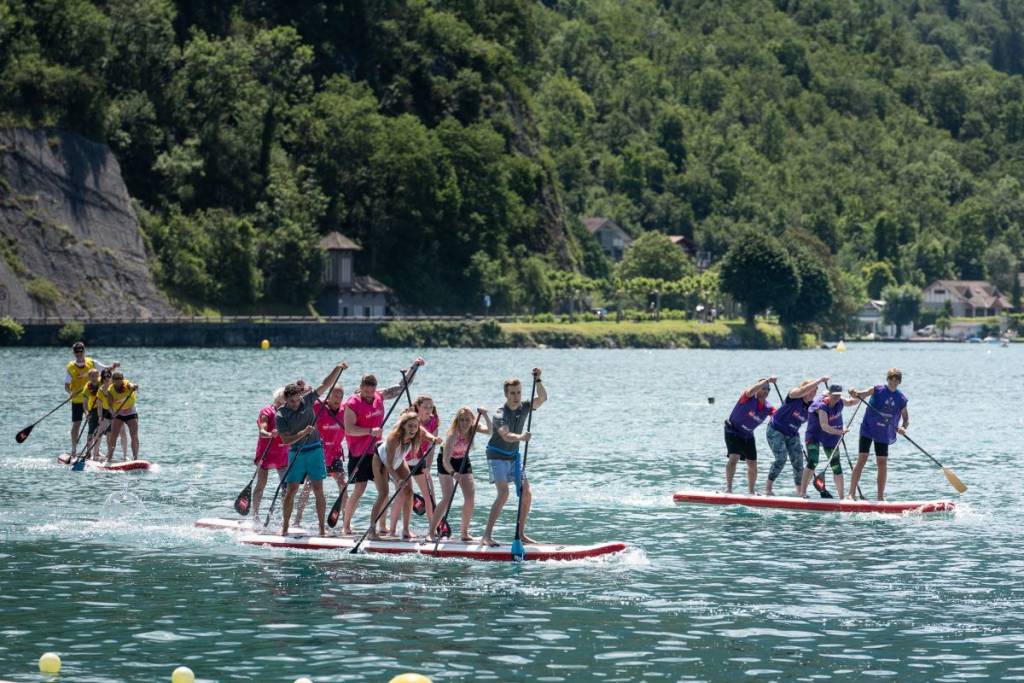 It's the same story when the knockout heats start. With a hangover from the Red Paddle Co party for competitors the night before added into the mix, I'm wobblier than ever and feel like I'm contributing little to the team. Sadly, we're into the repechage.
As a former rower – I stroked the Oxford Women's Blue Boat 25 years ago – I'm naturally competitive and disappointed with my performance.
A tough team talk is needed. Stefan explains in French, "Look up, but keep your eye on number one's paddle and follow their rhythm. Take short, fast strokes, keep the paddle vertical, and make sure you take it out of the water when it's parallel to your feet."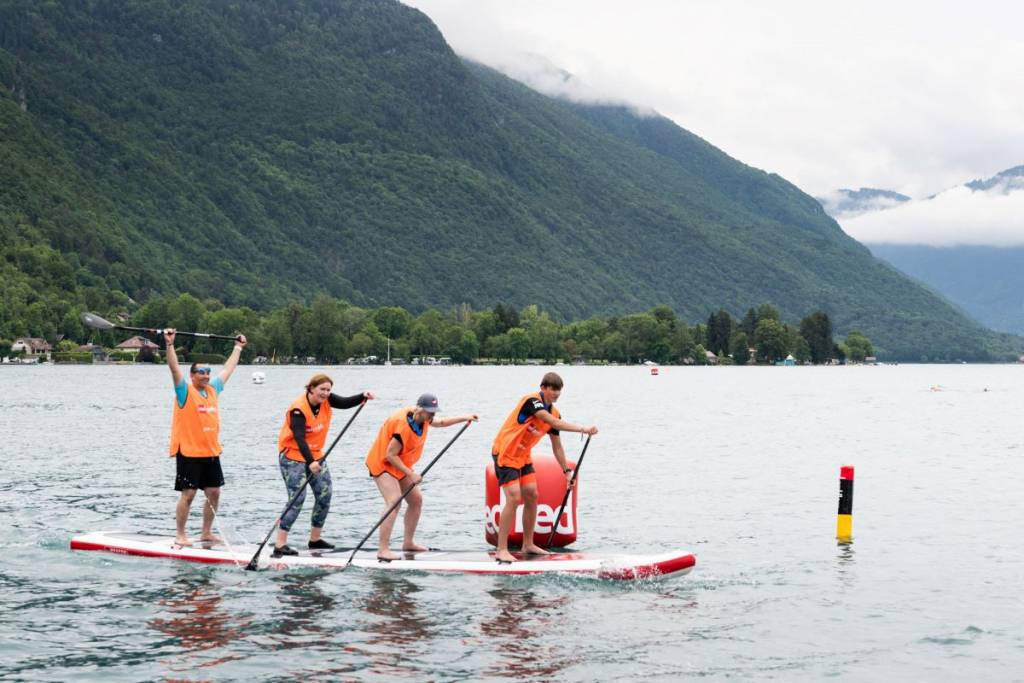 Suddenly, the magic happens. The race starts, we're in time and the board is flying. I feel balanced enough to put the effort in in the water. Every part of my body's working: legs and core keep me upright, arms and shoulders are pumping, and my heart rate's through the roof. Now it's clear why the pro boarders wandering around in their very brief bikinis and trunks have such incredible physiques.
"It's a great all-round workout because you get fit without noticing it," John tells me. "The focus is on the experience, being out on the water in nature. Before you know it, you've paddled half a mile down the lake. You have to balance, so from your ankles to your shoulders you're fully engaging your body.
"With the Dragon, you've got four people wobbling on a board who all have to work in sync so it's even more tiring. But it's quick to learn."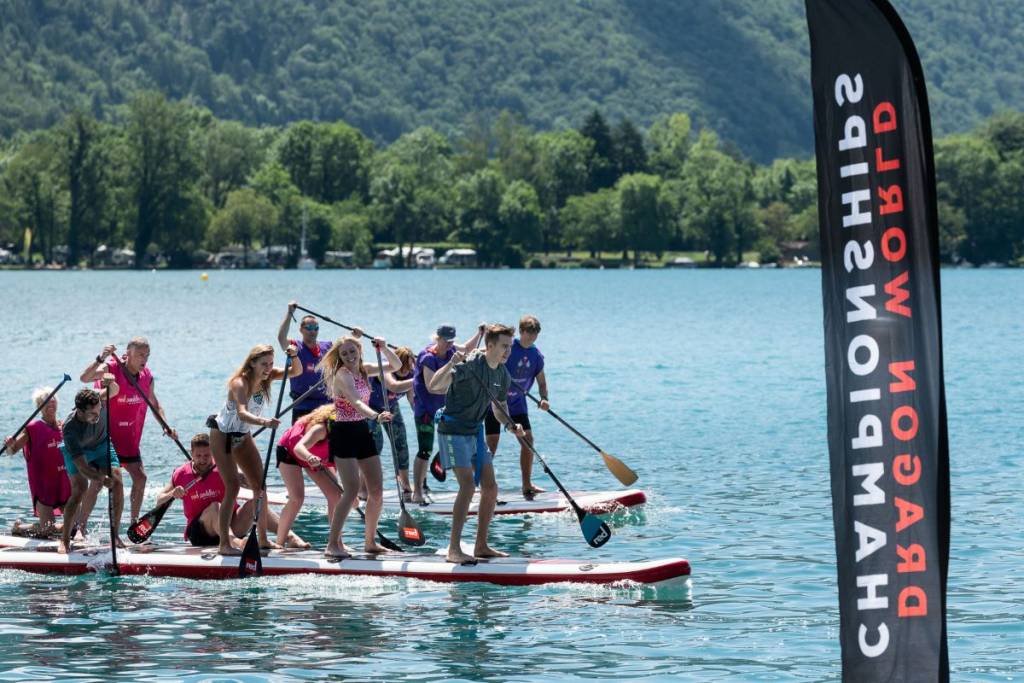 That's the beauty of team paddle-boarding. You can turn up on the day and take part, unlike rowing. I'd never recommend a 500m sprint in a quad scull to a beginner, but just 24 hours after standing on a SUP board for the first time, I feel like I've more than held my own.
John's right to say, "It sounds corny, but the message of the Dragon Worlds is it's the taking part that counts." My crew's overjoyed to have been in the running for a semi-final spot, even though we fall just 50cm short of our rivals.
We may never race together again, but for a few moments out there, we were really living the dream.

Which board is right for you?
There's a wealth of different SUP boards to choose from, depending on your experience and where you'll be using it, with a range of price tags attached. Here are some options, whether you're a beginner wanting a quiet outing on a lake or an expert paddle boarder looking for something to ride the surf with…
This is undoubtedly the best choice for paddle boarders on the move. Red Paddle Co are always one step ahead of the game with technology, which has enabled to them to create an inflatable board that packs down into a bag you can carry around on your back, with five-piece paddle, fins and Titan Pump.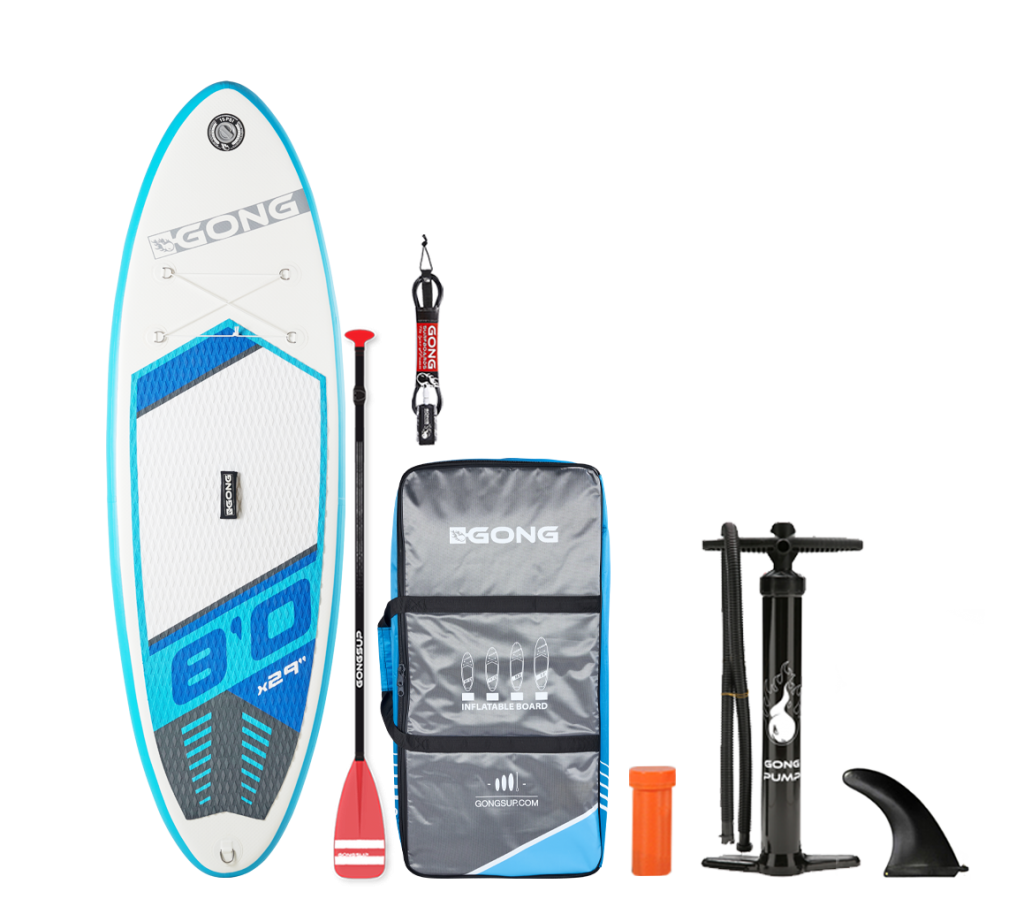 A board that's perfect for introducing kids of up to 45/50kg to paddle boarding. The narrower width lets them paddle in a straight line without overreaching. Includes paddle, leash and bag.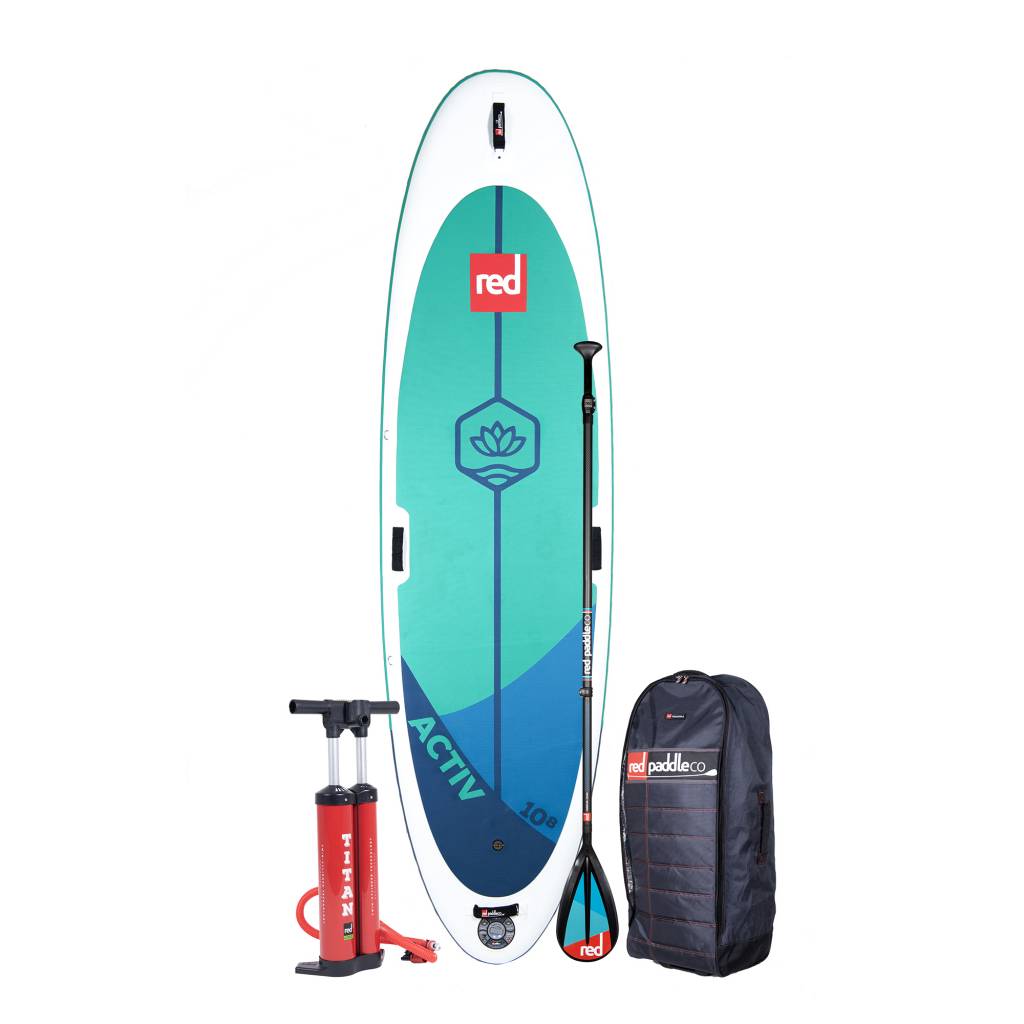 Red discovered people were using their normal boards for yoga and pilates, so developed this inflatable with handles at the sides and added thickness for extra stability and reduced wash. Perfect for chilling out on the water.
A step up from an all-round board, this is a perfect inflatable for those wanting to explore choppier waters but retain the easier movability of an all-round board. Inflates in 15 minutes.
These hard boards will really make you stand out from the crowd on the beach with their full wooden wrap. The boards are ideal for beginners on flat water or in the surf. This year's range is available from the end of February and price includes board bag and delivery.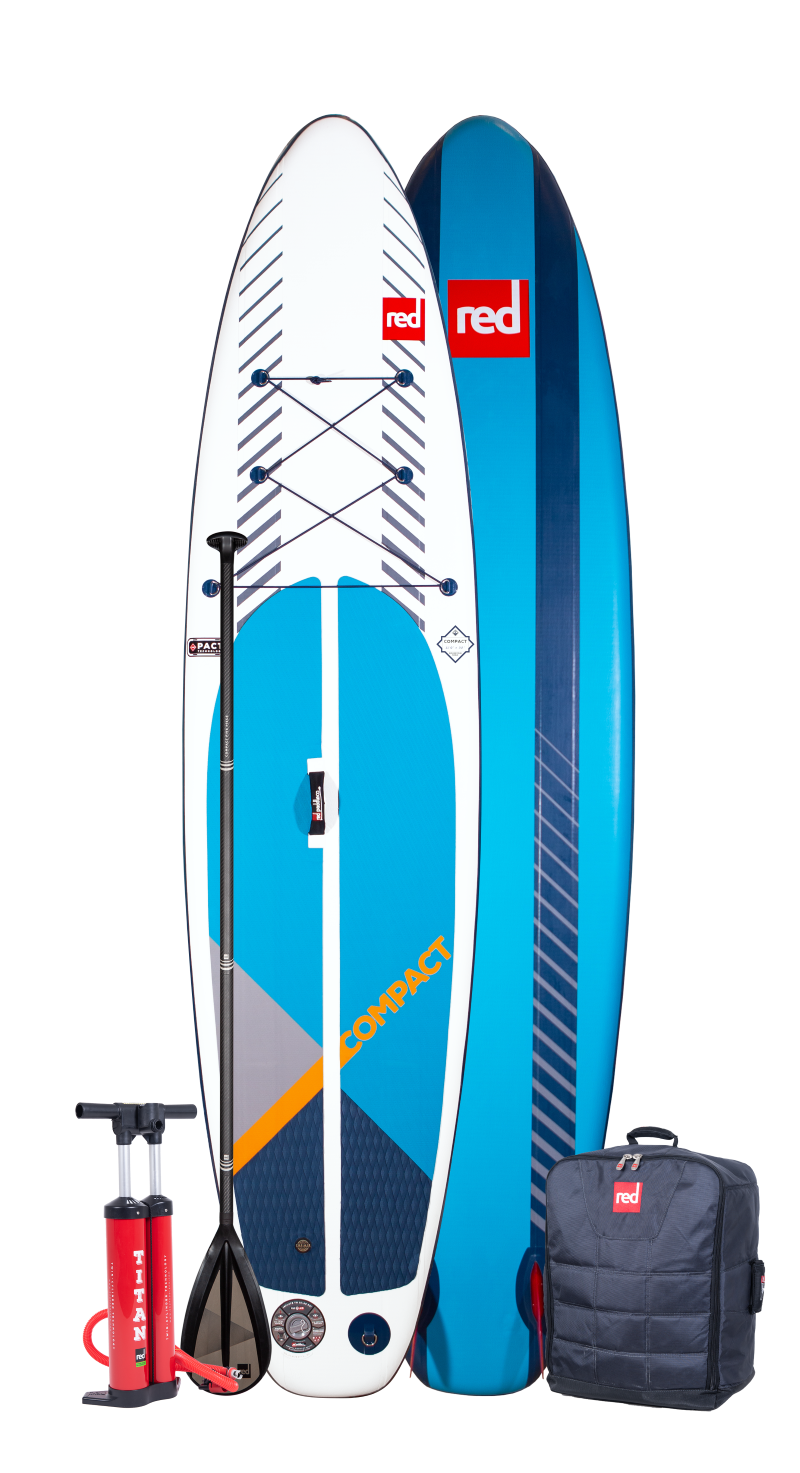 The latest addition to the Red Paddle Co compact range is this full-sized touring paddle board. Suitable for experienced paddle boarders searching for adventure, this packs down to half the size of a conventional inflatable board.