Struggling to find shoes that are both comfy and stylish? Look no further. We've tested a variety of shoes to point you in the right direction. Whether you're after running shoes, summer sandals, or comfy slip-ons, we've got you covered. Deck out your feet with our selection of the best comfy trainers and shoes for women…
There's nothing quite as annoying as forking out for a comfy-looking shoe, only to find yourself covered in blisters within minutes. If you're planning a city break with lots of walking, a fitness challenge, or just want a pair of trainers that won't rub, we've got great solutions!

Our favourite comfy trainers and shoes for women
The Top Sante staff are putting women's shoes and trainers that claim to be comfy through their paces, for rigorous reviews. We've narrowed them down to include pairs designed for bunions, as well as those that are perfect for walking, running or exercise classes.
Whether you suffer from arthritis, dropped arches, plantar fasciitis, bunions or any other foot problems, getting the right pair is extra important, so we've put our tootsies to the challenge to find the UK's comfiest shoes!
We'll be adding to this as new comfy shoes get released, so check back to find your ideal pair.
Best lightweight trainers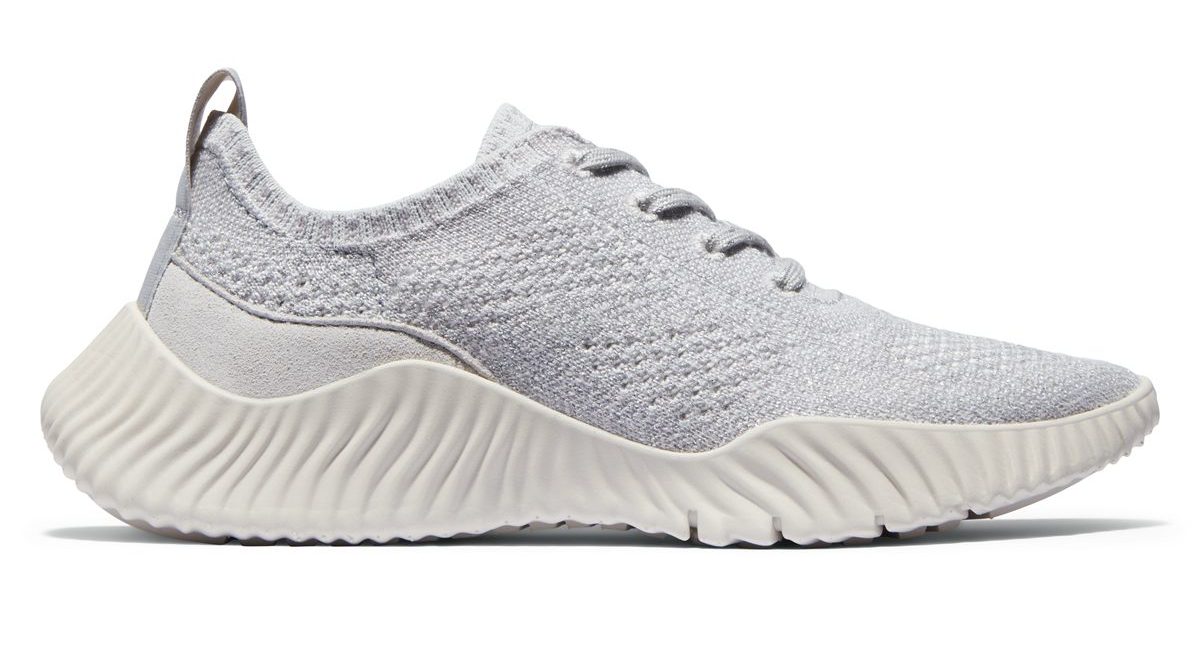 Brand new from Timberland, the TrueCloud™ EK+ sneakers (from £110) are lightweight and are made with eco-conscious tree wood pulp and recycled cotton. The minimal design and ultra-breathable material makes these perfect for day-to-day wear.
They are super comfortable, thanks to the Ortholite® comfort foam insoles. As well as providing cushioning, these insoles also provide moisture transport and antimicrobial function to keep your feet fresh and dry. Available as a lace-up trainer or a comfy slip-on.
Best comfy trainers for…long runs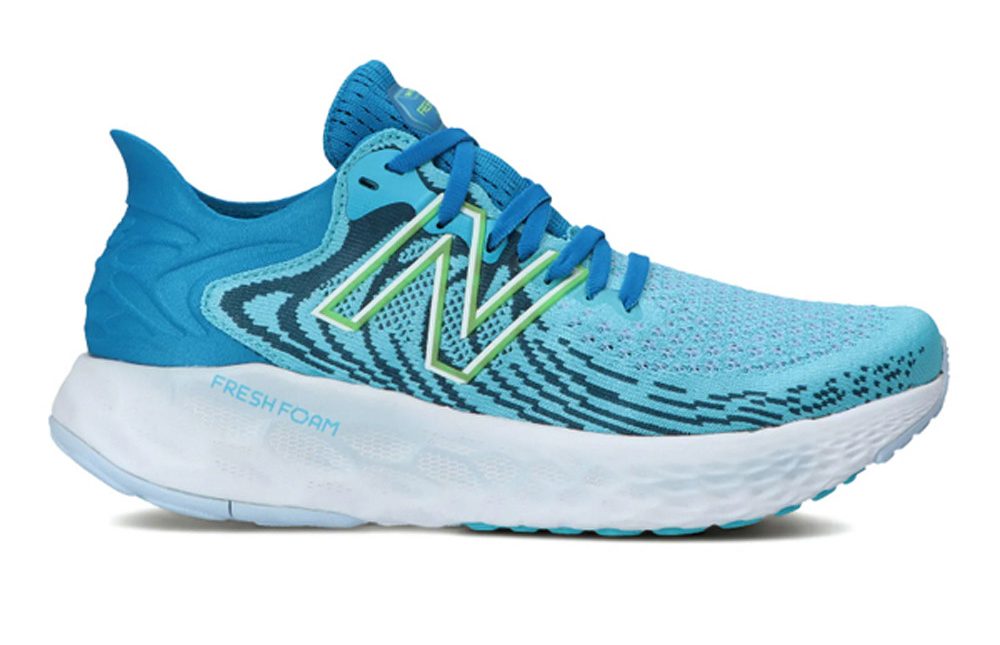 The Fresh Foam 1080v11 women's running shoe from New Balance (£135) features a cushioning layer of 'fresh foam' along with a soft, selectively stretchy knit upper, which offers 360-degree comfort for high mileage. These trainers also feature 'Ultra Heel' technology, which hugs the back of the foot for a snug, supportive fit.
Team Top Sante Says: 'If you like some level of support, but don't want to feel hemmed in or have a rigid base, the Fresh Foam 1080v11 are a good shout. This is an incredibly light running shoe, with an almost spongey insole that makes for an easy run. After all, the test of a good running shoe is surely: 'am I conscious of wearing them during a run?' And these are easy to forget about, in the best way!
'As someone with slight over-pronation and a tendency for plantar fasciitis, I personally prefer to feel a little more held and constricted, but this is purely a matter of taste, and I still found the Fresh Foams comfortable. And, more importantly, they didn't see my foot pain flare up in the slightest. 
'Colourful, comfy and light, I will definitely be using these for shorter runs and, depending on how my feet adapt, potentially taking them out for longer ones in the winter too.'
Best comfy trainers for…casual wear
£90 from vionicshoes.co.uk
Keep it casual in style with Aimmy from Vionic (£80). These super comfy trainers feature a breathable knit upper and a durable rubber sole. We love the criss-cross strap, which features an adjustable hook-and-loop design for a perfect fit.
Vionic active footwear also features Advanced Motion System (AMS) technology, combining a podiatrist-designed orthotic with a flexible, cushioned outsole and a lightweight, breathable upper.
Best comfy trainers for…mixed terrain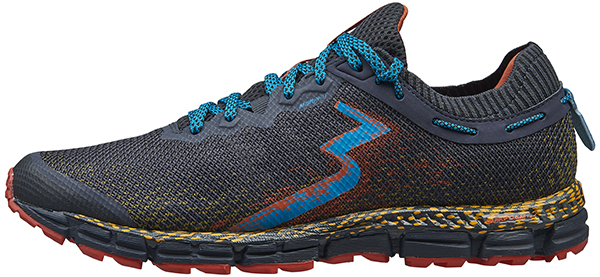 The 361° Taroko 2 (£104.99) look wonderfully quirky with their bold, stand-out laces, multi-coloured upper and rugged sole. Designed for runners who want the best of a road running shoe while out trail running, these trainers feature full length Quikfoam comfort and a guided heel to toe transition, to help you on tricky terrain.
Team Top Santé says: 'They're very comfortable and supportive. They have a cushioned sole that protects you as you cross uneven ground. Plus, they fit snugly as the laces pull in right around the ankle making them feel very secure. They're lightweight too, so perfect for clocking up the miles.'
Best trainers for…aerobics class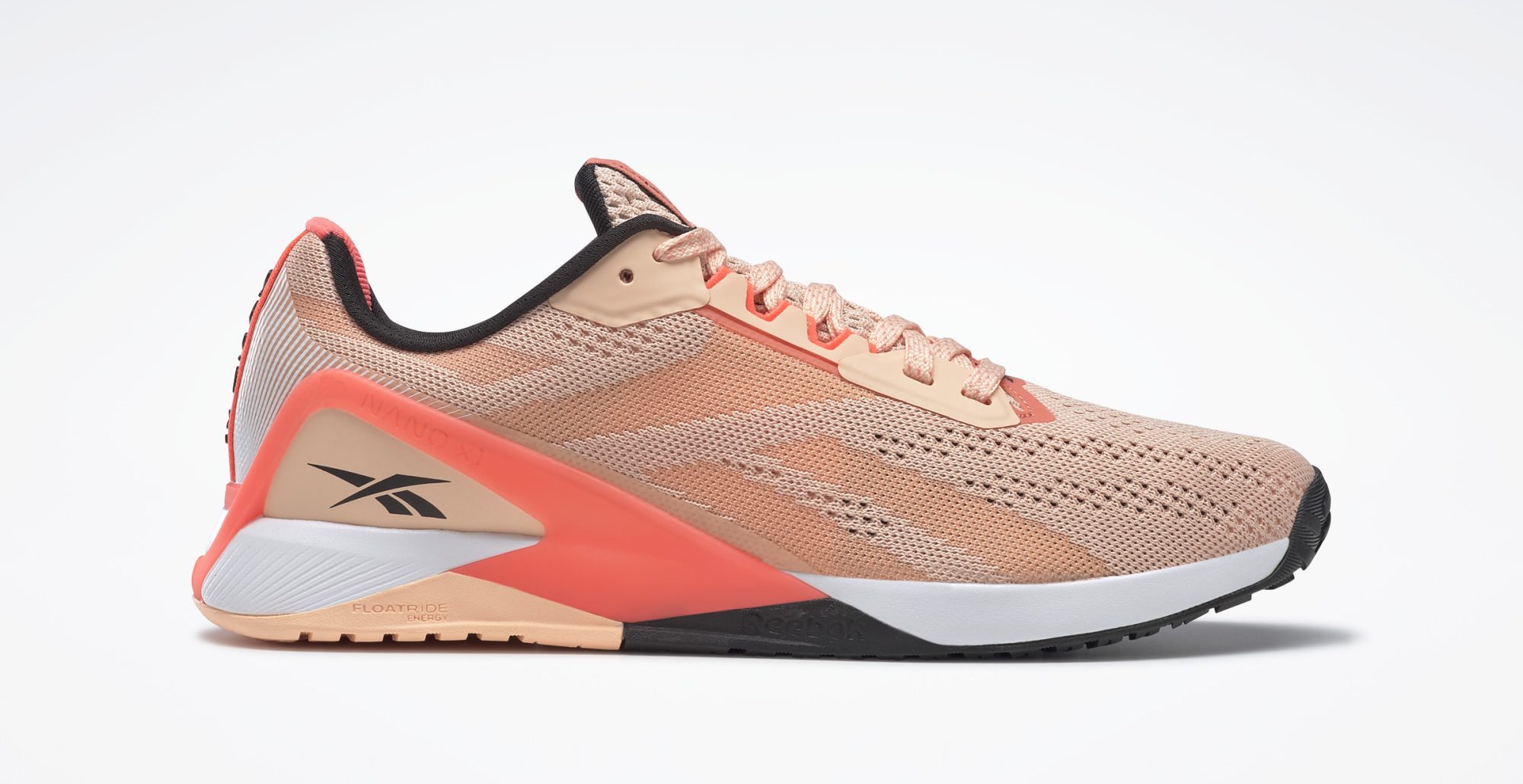 The Reebok Nano X1 (£100) features a soft and woven fabric on the upper shoe, which creates a high level of breathability. This makes them perfect for hot days or sweaty exercise classes (but not for rainy walks!). The sole features durable and responsive cushioning that supports your movements as you work out.
Team Top Santé says: 'I took them to a Zumba class to try them out. Beforehand I was a little anxious – I suffer from plantar fasciitis (sore heels, to you and me) and Zumba and other dance classes can exacerbate the pain.
'Happily, the thick, fairly rigid sole did a great job of protecting my sore feet, and I was able to get a good sweat on! The only downside was they were slightly slippery on a fast turn, but I will definitely be wearing these again.'
Best trainers for…outdoor running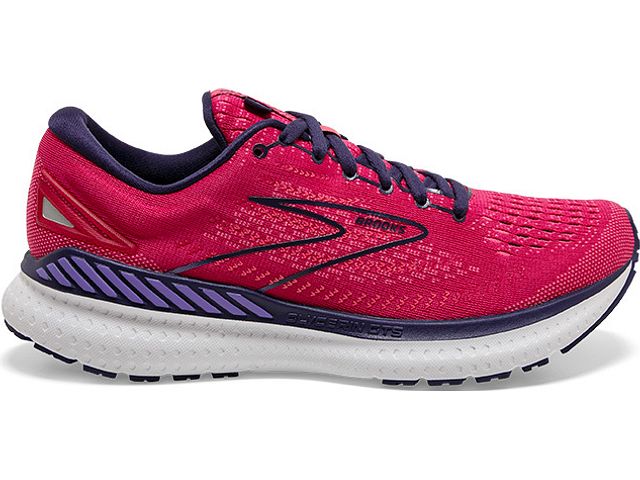 The new Glycerin 19 running shoe from Brookes Running (£140) feature multiple layers of super soft DNA LOFT cushioning underfoot, to provide maximum comfort mile after mile. They are also available in wide, narrow and medium widths, to help you get that perfect fit.
Team Top Santé says: 'These pink beauties aren't for wall flowers (although there are more subtle shades available) and they drew some envious looks when I took to the treadmill! Sometimes when getting ready to work out, it's the little things that make the difference, and their cheery colour was an extra boost of motivation on a grey morning.
'These shoes makes it feel like you are like running on little clouds. If you, like me, enjoy a very padded running shoe then these are a great choice, and saw me comfortably through runs both indoor and outdoor. They sit a little lower on the ankle than some, so if you pronate a lot they might not work as well, but for mild pronation and those wanting protection on tender heels, they are wonderful.'
Best comfy trainers for…day-to-day walking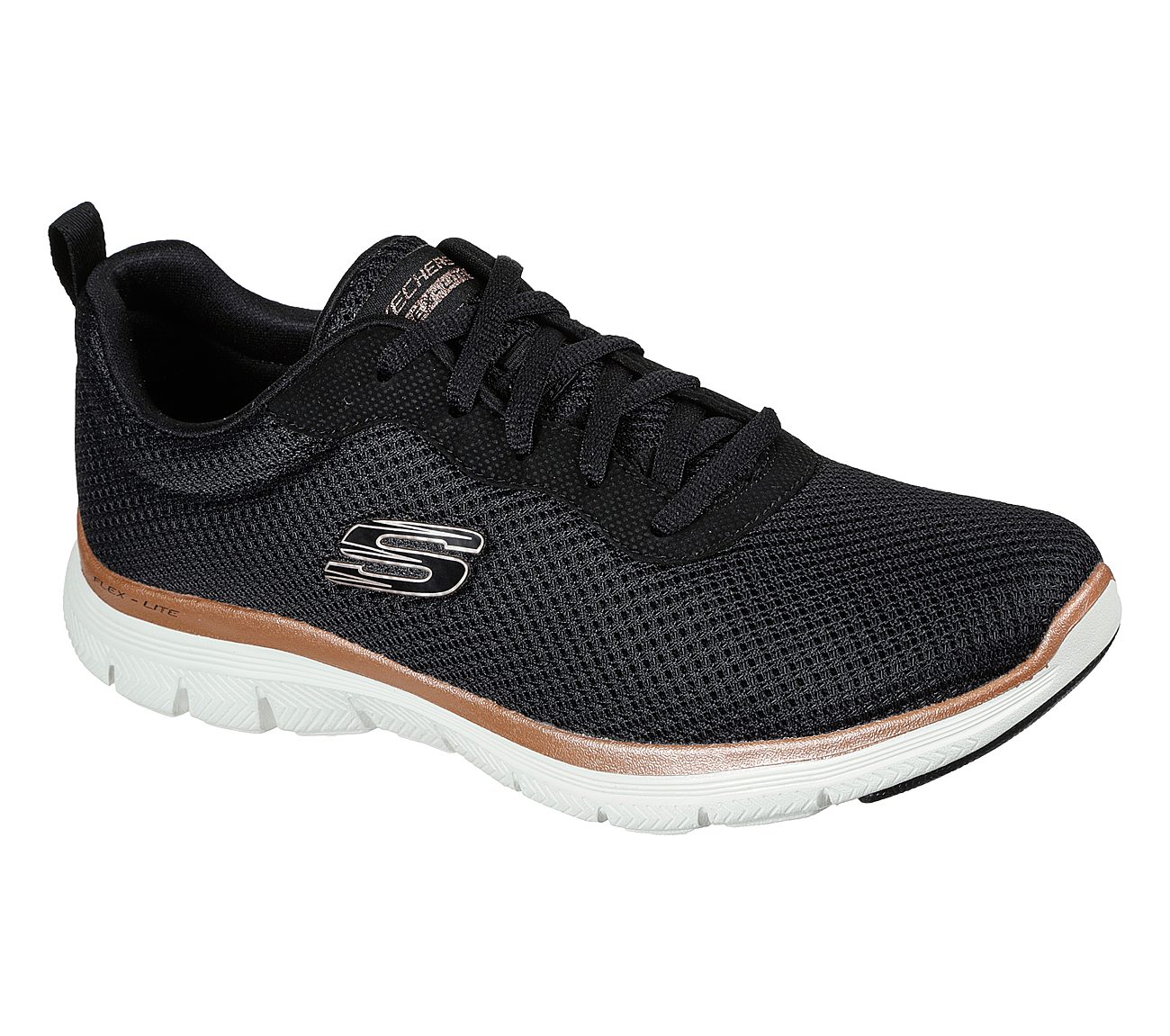 The new Flex Appeal 4.0 trainers from Sketchers (£65) feature super comfy memory foam insoles and a shock-absorbing midsole, to support your feet with every step. The shoes also feature a breathable athletic mesh upper to keep your feet dry and cool. Plus, we love the rose gold detailing on the side of the shoe.
Team Top Santé says: 'I wore these Skechers on holiday at the coast, where I walked for miles every day on stony beaches. Normally at the end of the day my feet would ache, but the memory foam insoles made such a difference, I hardly felt a thing!
'They were a little snug at first and I thought that maybe I should have sized up, but after a few days of wearing them in, they were very comfortable. They're very lightweight and flexible, so I imagine they'll be perfect for classes at the gym as well as for everyday use.'
Best comfy sandals for…summer walks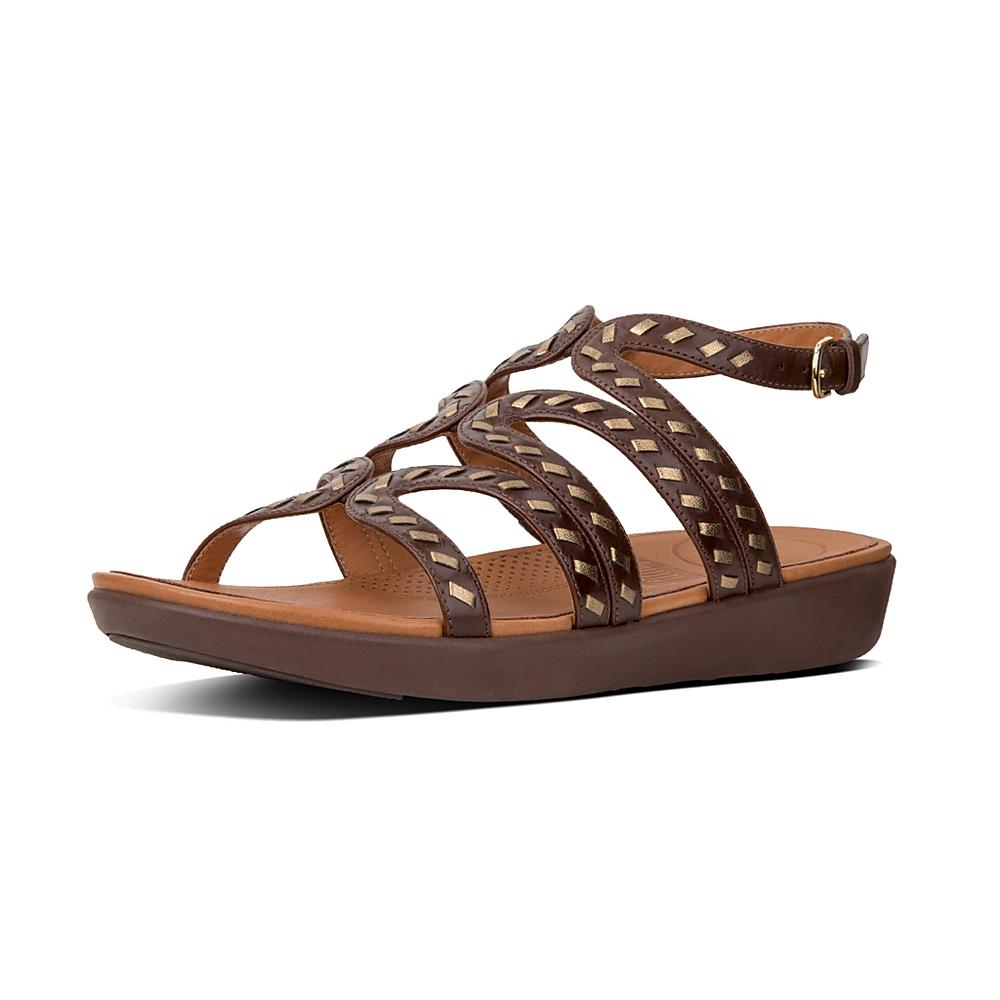 Who says walking shoes can't be pretty? The Strata Whipstitch Leather Gladiator Sandals (£90) are the perfect summer holiday shoe, thanks to their stylish and practical design. Engineered with DUOCOMFF technology, the sandals feature two layers of cushioning for amazing all-day comfort. Plus, the pretty gold detailing will shimmer in the sunshine!
Team Top Santé says: 'Fitflop have been one of my go-to brands for comfy sandals and boots for a while now. These were much lighter than some of their old designs, and felt like a very elegant, comfy summer option.
'My only issue was turning on my ankle a couple of times while out in these, but it could be that I ordered slightly too big, and a tighter fit would have sorted this out.'
Best comfy shoes for…home comforts!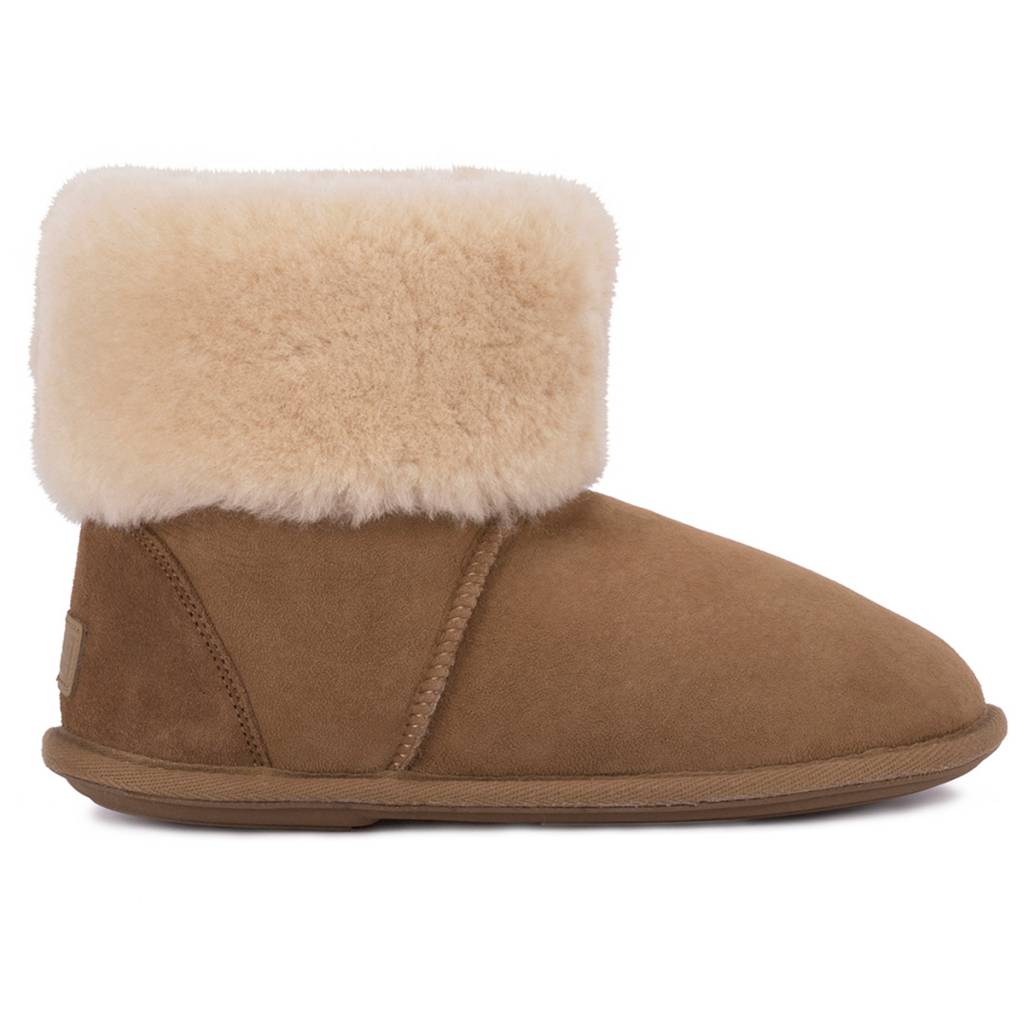 £85,
Just Sheepskin
Keep your feet cosy and comfy this winter with the
Ladies Albery Sheepskin Slippers
(£85). Made with geniune suede and sheepskin, these slippers are unbeatable for keeping your feet warm during the colder months. Plus, thanks to the hard sole, water-resistant base, and cute design, you can easily get away with popping out to the shops in your slippers. No one will ever know!
Team Top Sante says: 'Okay, we realise these are slippers so they are slightly off brief, but we love them so much we couldn't talk about comfy shoes without giving them a shout out.
These have become a working from home staple as they are ideal for keeping me warm when I¹m trying to resist putting the heating on all day. They are pricey, but as they are made of suede and genuine sheepskin I am hoping they will last me for many years.'
Best comfy shoes for…bunions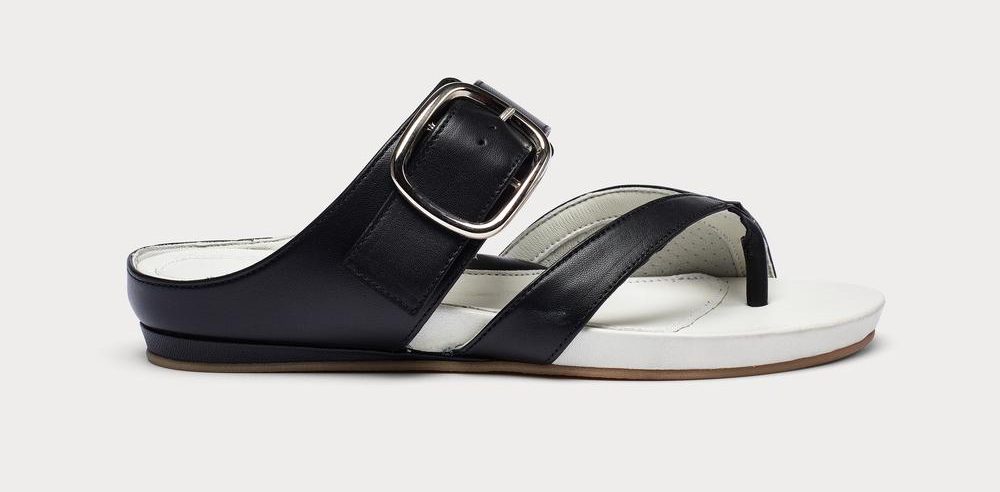 Calla Shoes creates a range of bunion-friendly shoes. We love the Rosie Black Leather Flat Sandals (£129), which feature a comfortable, arch-supporting, cushioned sole and clever straps to conceal bunions. If you're looking for comfortable, bunion-friendly evening shoes, try the sexy Suki Black Leather strappy heels (£139), which also feature a cushioned sole and bunion-concealing straps.
Team Top Sante says: 'If you're looking for something elegant but suffer from bunions, it can be hard to find something comfy but pretty. These Calla Shoes are very high quality, with soft suede and sturdy stitching. Best of all, they don't look medical, the way some bunion-proof shoes can do.
'They were extremely comfy, as the shoes come up around the feet to cover and cushion the bunion. Nice padding within the shoe itself means the whole effect is very soft and easy.'
Best comfy shoes for…elegant comfort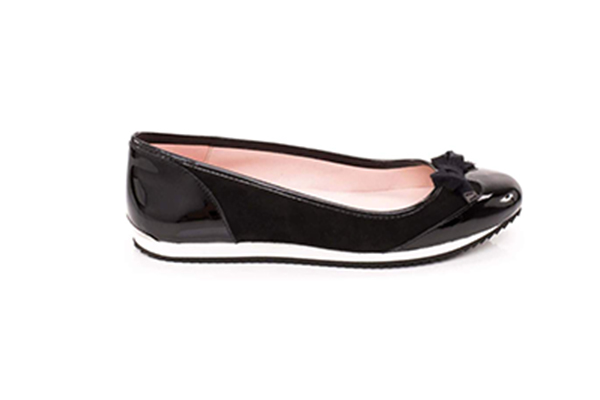 These Sneakerpumps from Sloafer (£109) feature elegant black patent leather and soft black suede outer with a cute bow detail, along with a soft leather inner. Along with the stylish design, the rubber outsole and contoured, supportive innersole provide all-day sneaker comfort.
Team Top Sante says: 'You can channel your inner Audrey Hepburn in these pretty, black ballet pumps! Sloafers are pitched as having "the heart of a ballerina and the soul of a sneaker" and it's a great idea to produce a super-stylish AND comfortable shoe like this.
'The inner is contoured and supportive and the white outsole provides plenty of springiness. Some ballet pumps can feel a bit tiring on the feet after a while if they are too flat and thin-soled, so these tackle that issue. They don't exactly feel like wearing your favourite pair of trainers, but they are a good option that combines formality and comfort rather well.'
Best comfy trainers for…ankle protection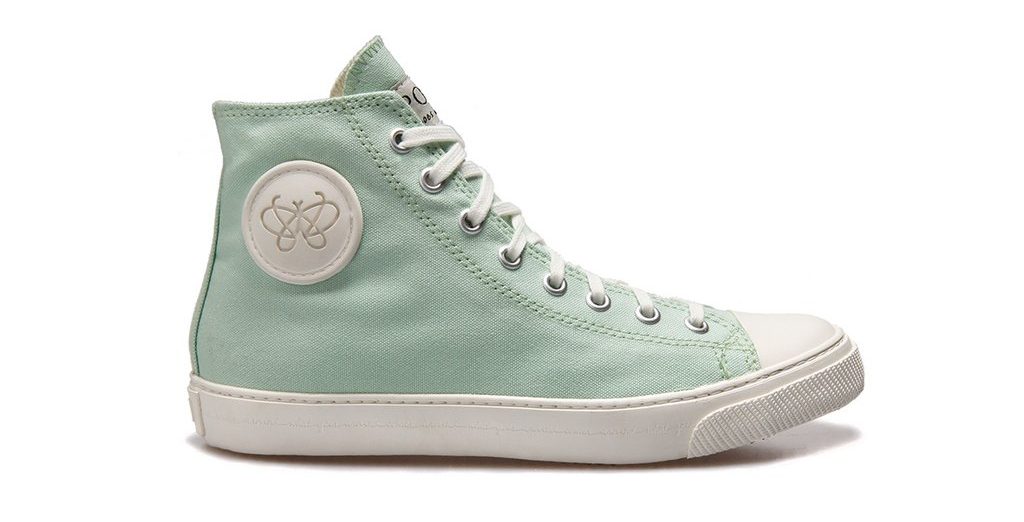 The Beaut Mint trainers from Pozu (£69) are made with organic cotton and a fair trade rubber sole. The high ankle provides extra support, making these perfect for anyone with weaker ankles. Plus, the memory foam 'foot mattress' makes them super comfortable.
Team Top Sante says: 'These extremely trendy sneakers have a Converse vibe! I especially loved the high ankle, which was perfect for a repeat ankle-rolling offender like me! Plus, the memory foam sole provided comfy support for my low arches.'
Best shoes for… country walking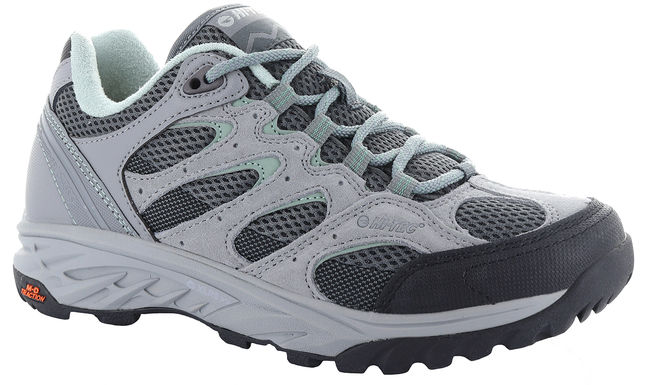 The Wild-fire Waterproof Women's Walking Shoes (£69.99) are sturdy but stylish, with soft suede and breathable mesh uppers. WIth a reflective heel, these trainers are great for keeping you visible at night. Plus, the stain-resistant technology means they stay looking new for longer. They've also got a high level of grip, making them good for slippery terrains.
Team Top Sante says: 'These were very light and flexible from the first outing, so didn't need to be 'broken in' at all. They were a bit snug though, despite ordering my usual size, so it might be worth going up a size, especially if you'll have walking socks on with them.'