Struggling to get some shut-eye? A good cuppa tea could be in order. Wind down before bed and enjoy a moment of calm this World Sleep Day (18 March) with our pick of the best wellness teas, designed to ease anxiety prepare your mind and body for a good night's sleep…
By Lily Smith
Harnessing the power of adaptogens and superherbs, Tea & Tonic Golden Milk Inviting Sleep Tea is a caffeine-free, bedtime blend of rooibos, turmeric, linden and lavender to help reduce stress and support your immune system.
Rooibos is rich in vitamin C and also promotes digestion, liver support and kidney function. Tea & Tonic packages the tea – which also comes in loose leaf form – in the UK using biodegradable, compostable and recyclable materials.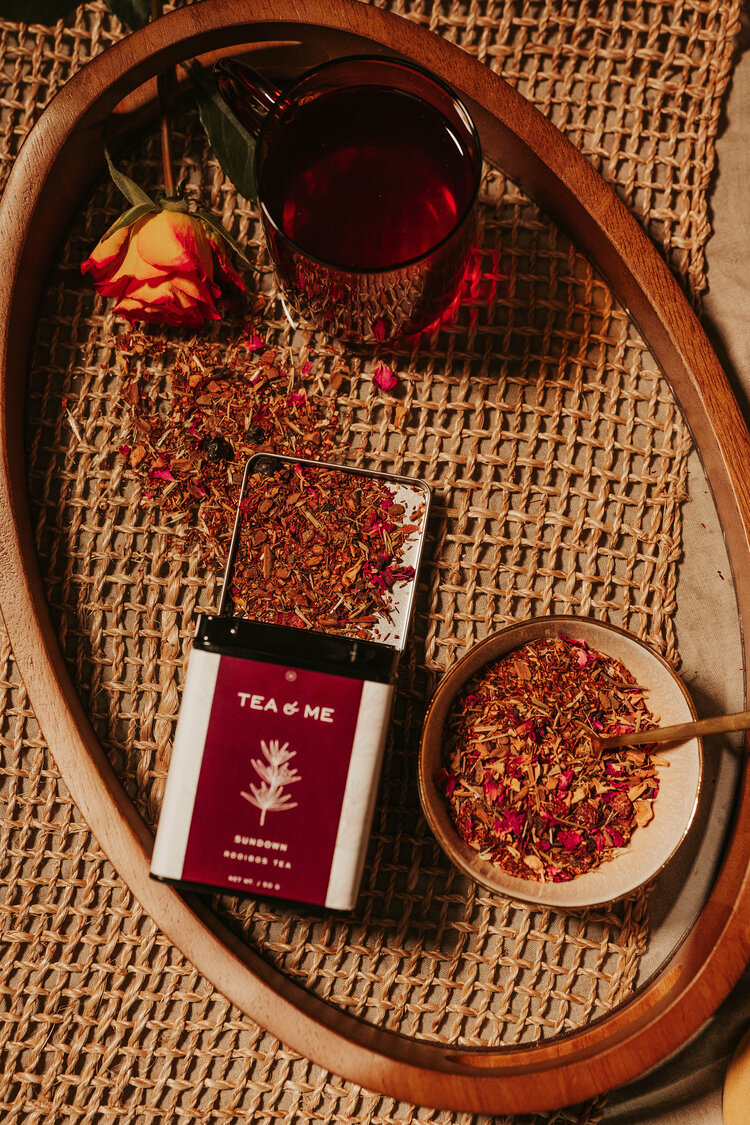 It's Tea and Me creates a wide range of loose-leaf wellness teas for you to enjoy at different moments throughout the day: from an energising 'Morning Ritual' tea to an after-dinner 'Mint Melody'.
Before heading to bed, wind down with the soothing Sundown blend. This heartwarming, caffeine-free tea combines calming rooibos with spicy cinnamon, floral hibiscus and sweet orange blossom, for a full-bodied yet decadent taste.
Twinings is well known for its range of teas for every occasion. New to 'Superblends' tea range (these are teas specifically created with added vitamins and minerals to benefit health and wellbeing), comes the 'Moment of Calm' blend.
Designed to help you relax and unwind after a long day, this calming blend combines spiced chamomile and roasted chicory root, for a comfortingly sweet and spiced flavour. The blend also features added Niacin (vitamin B3), which contributes to normal psychological function.
Another great Twinings Superblend to try before bedtime is the 'Sleep' blend, which combines comforting spiced apple, vanilla and chamomille with passionflowers to promote better quality sleep.
The new Better Sleep Tea from D'Amazonia is designed to promote better sleep, reduce anxiety, boost your immune system and aid weight loss.
The blend combines 14 natural ingredients, including lavender, chamomile, rose petals and apple pieces to provide a range of functional benefits. According to reviewers, it also tastes incredible and is a perfect pre-bedtime ritual. Plus, the pyramid-shaped teabags are suitable for hot or cold water infusions.
Mummy's Organic Calm & Tranquil Tea was originally created by midwives for stressed new mums, although it can bring a moment of calm to anyone in need. Lemon balm, a calming herb, works in harmony with mood-lifting chamomile and rose to help relieve stress and anxiety before bed. Available in loose leaf or teabag form.
Honey Heaven's range of CBD Herbal Teas combine the relaxing properties of CBD from Organic Irish Hemp with carefully selected Hungarian herbs. Each caffeine-free tea boosts your health and wellbeing while also supporting your immune system and boosting your mood.
For winding down in the evening, we recommend the 'Night-time' CBD Herbal Tea blend, which combines CBD with hawthorn flower, chamomile and lavender. The result: a delicate-tasting tea bursting with wellness benefits.
The naturally caffeine-free Night Time Tea from Pukka contains a dreamy blend of herbs, including oat flower, lavender and lime flower to help you unwind and prepare for deep, restful sleep and a more refreshed awakening.
As well as being good for you and your sleep quality, Pukka's wellness teas are also better for the environment. This is thanks to the 100 per cent organically-grown and ethically-sourced ingredients. Plus, the teabags are plastic-free!
Eco-friendly loose-leaf tea company Bird & Blend creates a huge range of different wellness teas for every time of day and every flavour preference. The caffeine-free Moondrop Dreams infusion contains a relaxing blend of rooibos, lavender, rosehip and lemon peel to help you rest your mind & body before bed.
Bird & Blend takes sustainability seriously, as seen in its use of plastic-free teabags and compostable packaging. Plus, the company has planted nearly 50,000 trees to offset its carbon emissions. Good for you, and the planet too!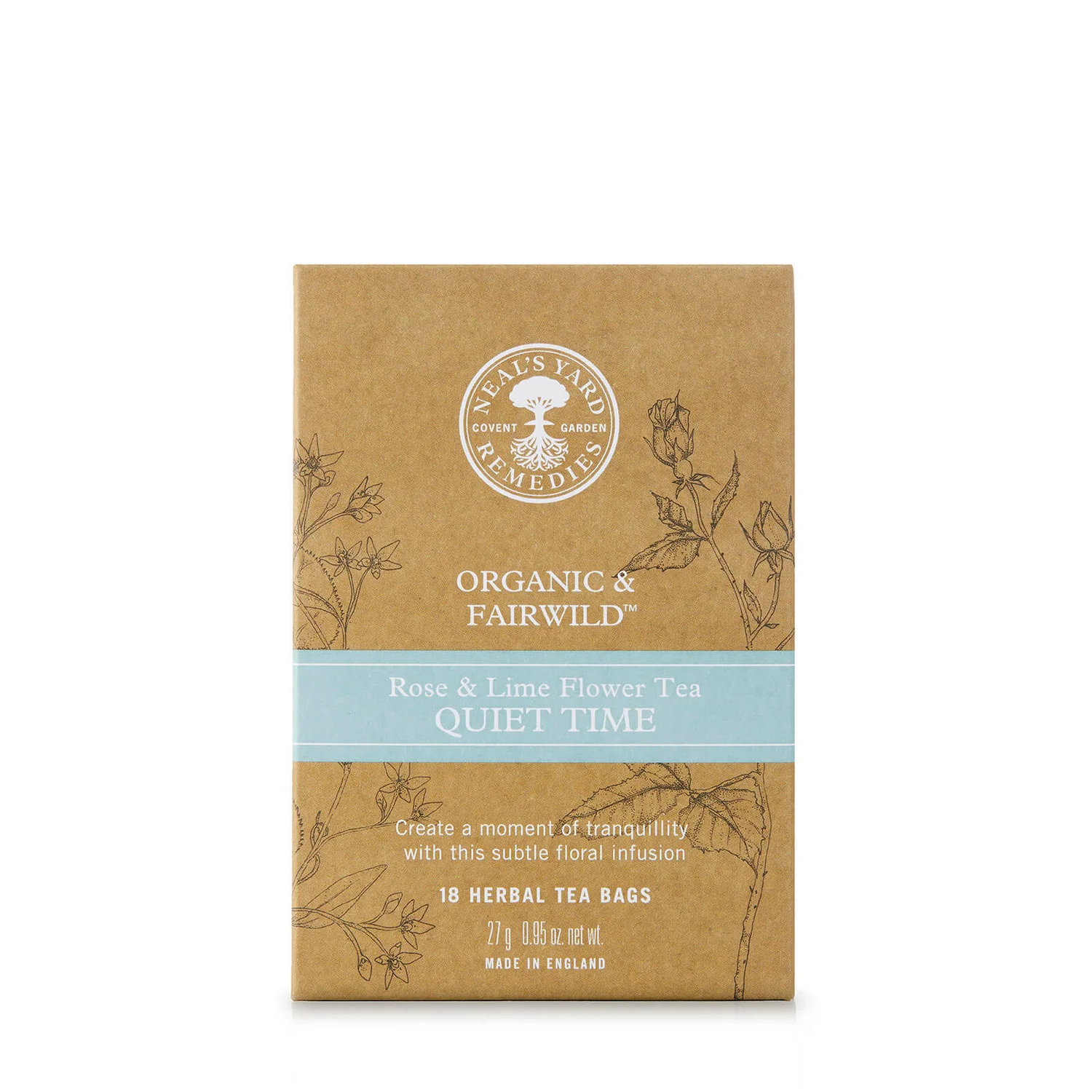 Create a moment of tranquillity with the Quiet Time Tea from skincare and wellness brand, Neal's Yard Remedies. Formulated by herbal experts, this subtle floral infusion features pink rosebuds, sweet lime flower and delicate chamomile. The perfect tea for a moment of tranquillity before bedtime!
The 100 per cent organic blend is also kind to the planet. This is thanks to the biodegradable, plastic-free, organic teabags and recyclable packaging. Plus, the tea is also FairWild™ certified. This means it supports the sustainable use of wild-harvested ingredients and ensures a fair deal all along the supply chain.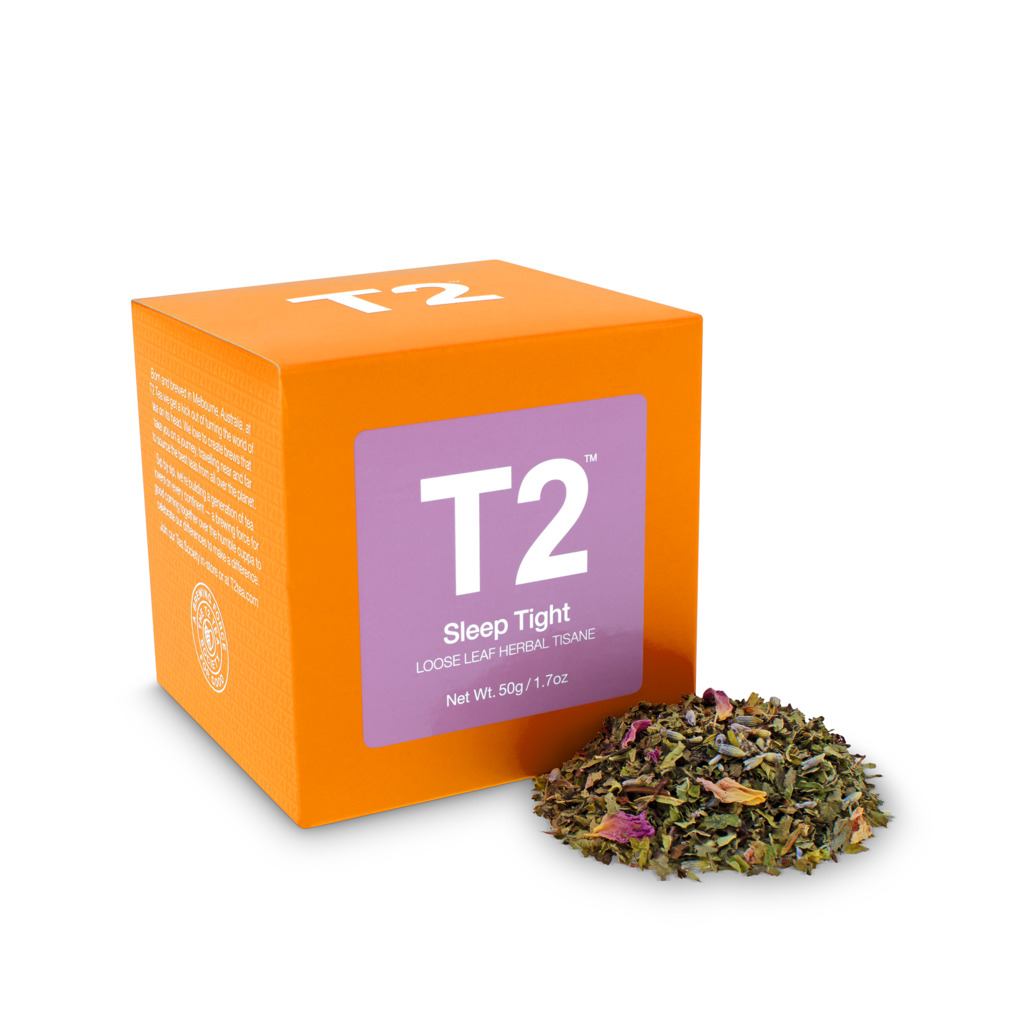 Trendy tea company, T2, creates a range of different wellness teas, both in loose-leaf and teabag form, including The Sleep Tight Tea. This blend features a relaxing quartet of lemon balm, lavender, jasmine and rose. T2 designed this tea to help you wind down and relax before bed. If you prefer a slightly sweeter blend, try the Sweetest Dreams tea, which includes a touch of apple.
Not only is T2 dedicated to creating delicious tea blends: the company also takes its environmental impact seriously. As a certified B-Corp business, T2 works hard to ensure it creates its products sustainably, ethically and fairly, to protect both people and the planet. Click here to find out more about T2's environmental mission.