Looking for a little rest and relaxation? Make some time for yourself and reconnect to nature with our pick of the best wellness retreats and spa breaks, in the UK and beyond…
Find your feel-good in Pembrokeshire
Where: Lawrenny, Pembrokeshire
When: Accommodation available all-year round. Retreats throughout spring/summer 2022 (next dates: 12-15 May and 23-26 June).
Cost: Prices start from £495 per person for a 3-night break
Looking for a little escapism? The Little Retreat, situated in the heart of the UK's only coastal national park, Lawrenny, Pembrokeshire, is the perfect choice for you. As well as offering stunning accommodation throughout the year, The Little Retreat offers a range of guided UK wellness retreats throughout spring and summer.
The jam-packed programme of activities for the retreats includes wild swimming, foraging, yoga, meditation, breath work and paddle boarding. In a change of pace, you'll then spend the evenings relaxed around the campfire with live music and great food. There is also a gin tasting workshop, using botanicals foraged in the day session. Visit littleretreats.co.uk.
Unplug and get back to nature
Where: Clackmannanshire, Scotland
When: All-year round
Cost: £230 – £300 per night
Looking to disappear off the grid for a few days? The 700-year-old Brucefield Estate in Clackmannanshire is the perfect place to relax, reset and recharge. Snuggle up in Slackbrae, a 4-person self-catering forester's cottage from the 1700s, which has recently been renovated using a conservation approach to achieve a low energy, eco-friendly house.
Alternatively, why not stay in one of the brand new eco bothies? Launching soon, these offer adult-only rural accommodation, set deep in the estate. Perfect for a romantic getaway!
The estate is home to an incredible wealth of wildlife that guests can immerse themselves in during their stay. You're likely to spot pine martins, badgers, red squirrels, rare wildflowers and ancient trees, alongside historical monuments, like the Witches Stone.
During your stay, you'll also be treated to a welcoming breakfast hamper along with tasty marshmallows, which you can roast over your very own fire pit! Visit brucefieldestate.scot.
Click here to read our full review of Brucefield Estate!
Get some 'me-time' this winter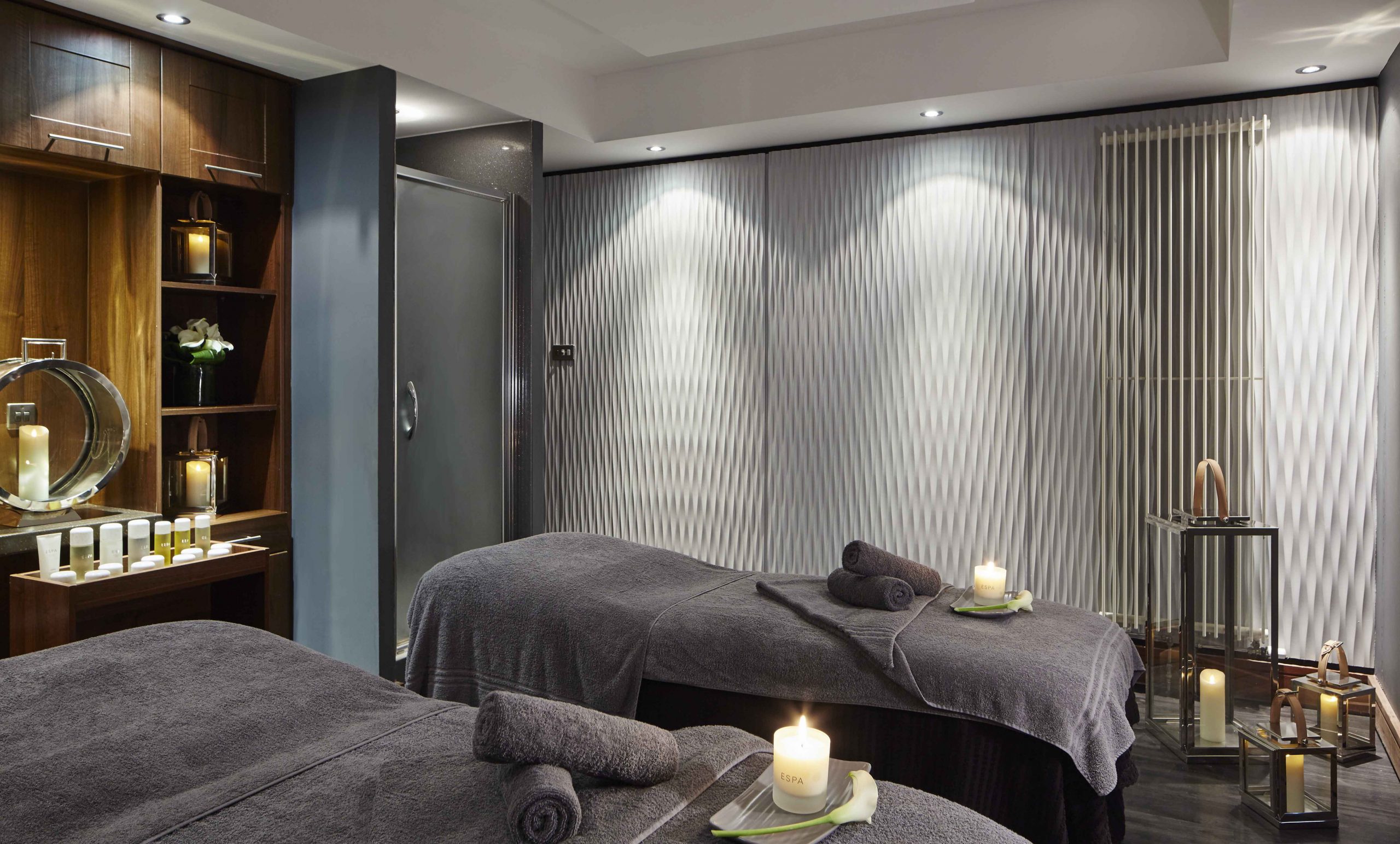 Where: Formby, England
When: January – March 2022
Cost: £103.50 per person based on two guests sharing
Snuggle up for some cosy pampering at Formby Hall Golf Resort & Spa. The Winter Escape Spa Break includes an overnight stay with a 25-minute spa treatment of your choice. You'll also have access to the swimming pool and poolside spa facilities, alongside a two-course carvery evening meal and full English breakfast.
The hotel is nestled away in rural Merseyside, close to beautiful beaches and woodlands. It's also just a short drive from the vibrant city of Liverpool! Visit formbyhallgolfresort.co.uk.
Align your mind, body and soul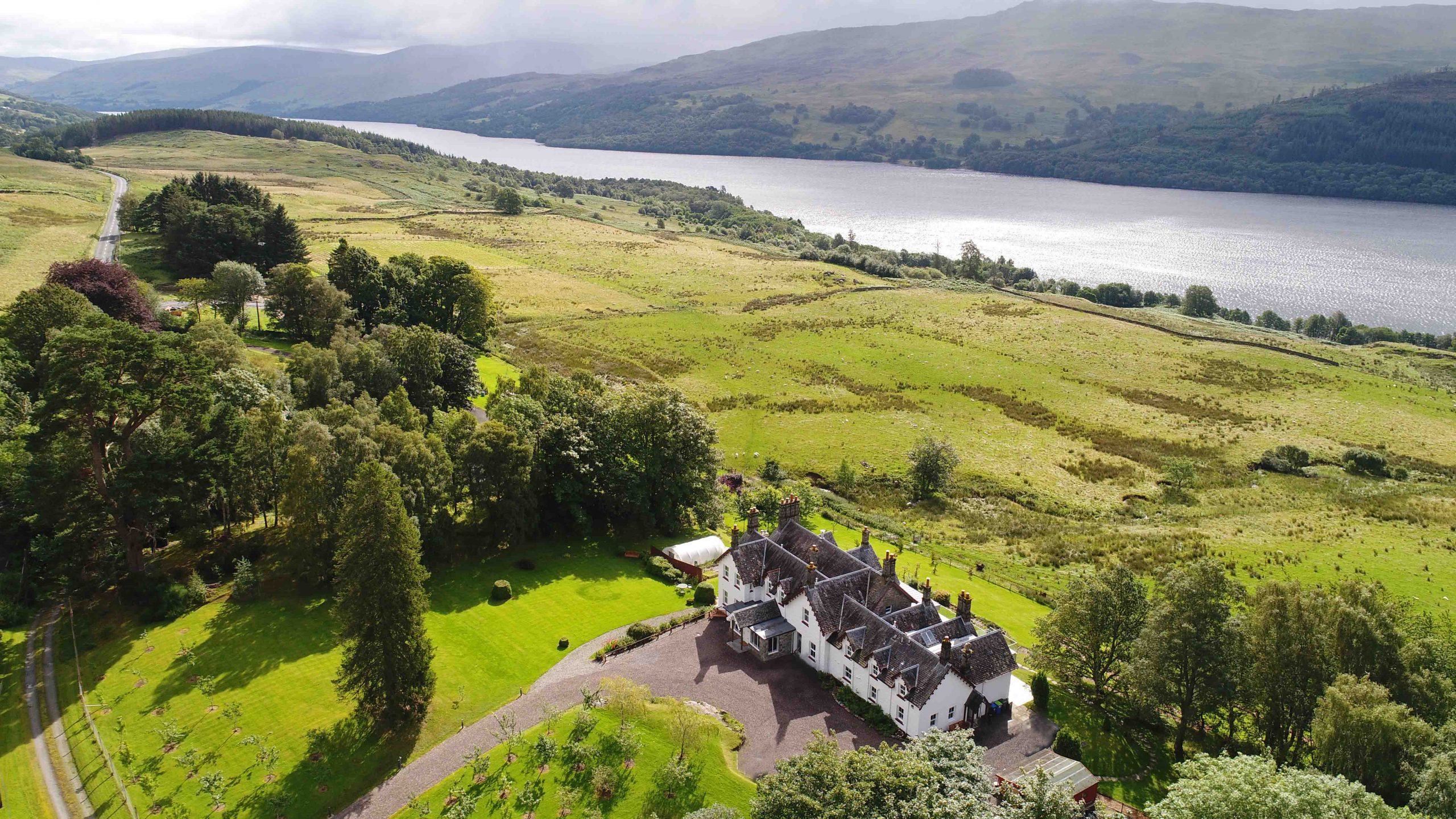 Where: Loch Lomond, Scotland
When: All-year round. UK wellness retreats available throughout January, February and March, with new dates continually being added.
Cost: Day retreats from £129 per person, 3-night stays from £799 per person
Led by Holistic Life Coach & Wellness Specialist, Nichola Henderson, the wellness retreats from Scotland Retreats are designed to align your mind, body and soul. Take the time to breathe and relax at this stunning venue on the banks of Loch Lomond.
Scotland Retreats offer both day retreats and 3-night breaks, to suit different budgets and schedules. The retreats involve a range of well-being activities, including mindful walks, yoga and wild swimming, to help you boost your wellness as the New Year gets underway. Visit scotlandretreats.com.
Brave the cold – and the heat!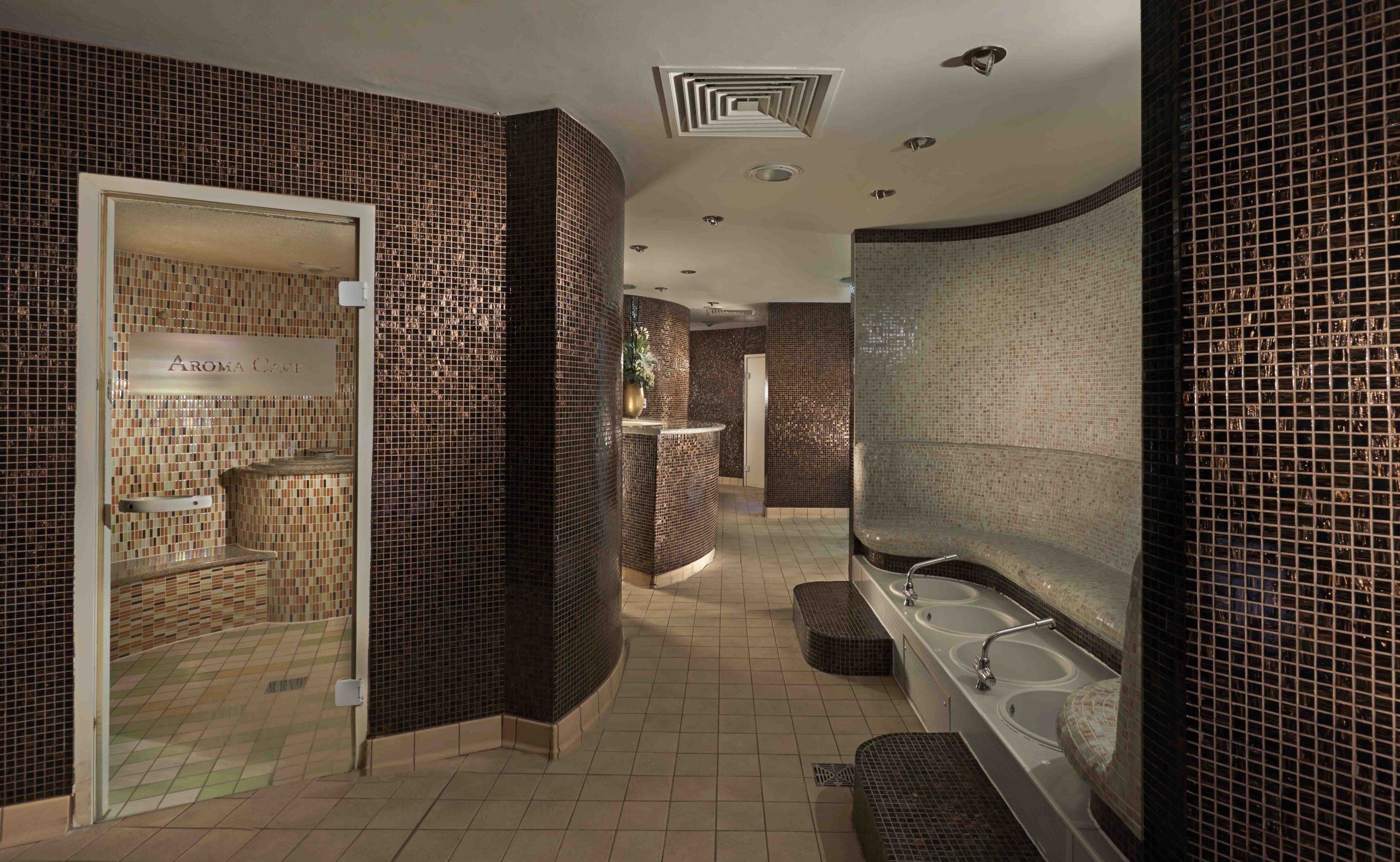 Where: Royal Sutton Coldfield, North Warwickshire
When: All-year round
Cost: From £25 per person (or £129 per person to include an overnight stay)
The iconic Fire & Ice Experience takes you on a 60-minute relaxation journey through a varied selection of bio thermal rooms, all designed to enhance your mood, relax your body and invigorate the senses. The rooms include a hot crystal steam room and a freezing cold igloo!
What's more, you'll have access to the spa facilities, including the hydrotherapy pool, tranquillity room, sauna and an aromatic steam room known as the aroma cave. To finish it all off, the experience also includes a delicious afternoon tea.
If you opt for the Fire & Ice Spa Break, you'll be treated to all of the above, plus an overnight stay, a full English breakfast and a slap-up meal at The Ryder Grill! Visit thebelfry.com.
Try cold water swimming in Scotland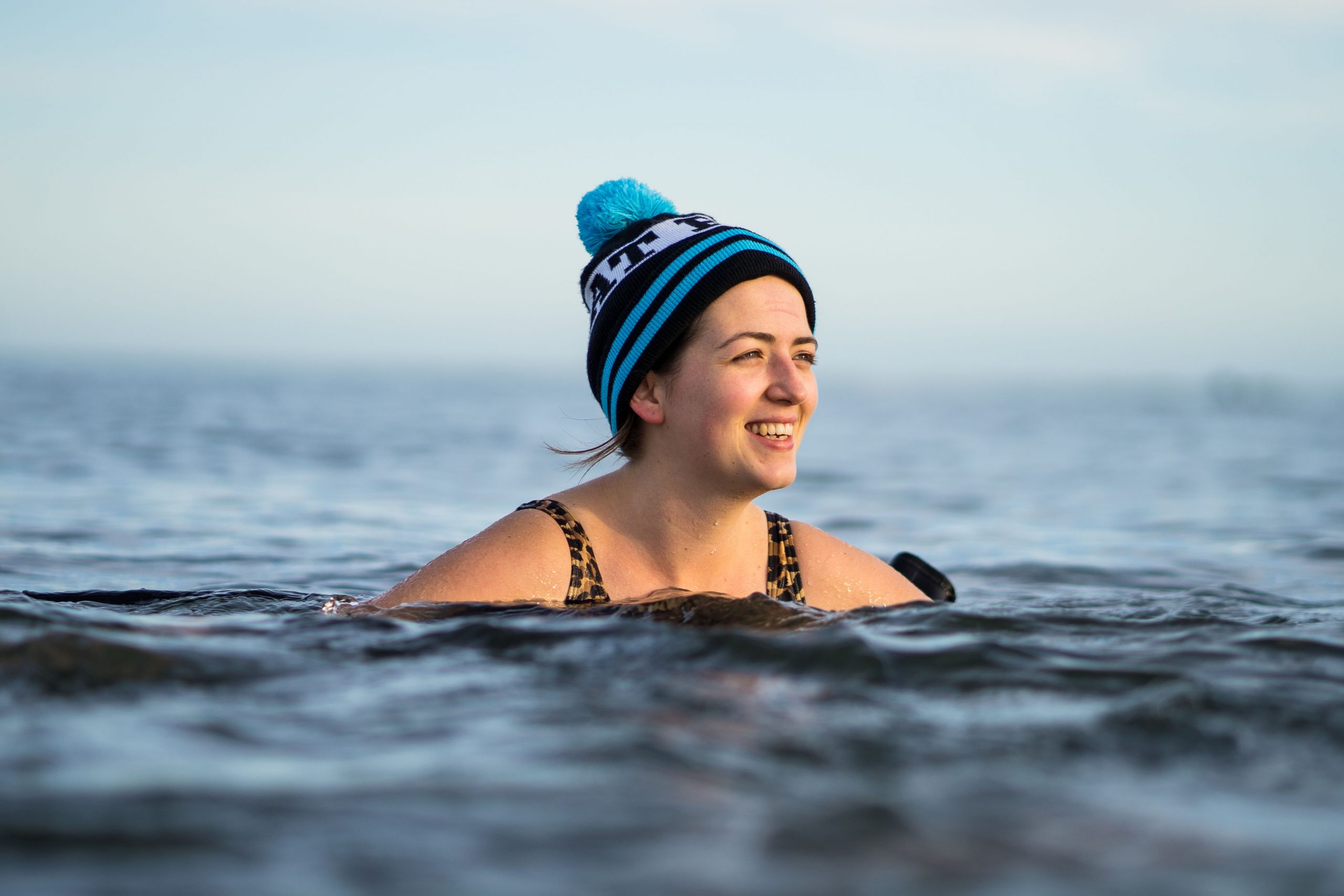 Where: Cullercoats, Scotland
When: Dates available from 20 January – 19 March 2022
Price: £99 per person (must be booked in groups of 8-10 people)
Gather your friends and get ready to take the plunge with the Ice Dip Socials, organised by CBK Adventures. Based in Cullercoats on the east coast of the UK, this icy day retreat will see you taking on cycles of cold immersion and heat therapy to boost your mood, support your immune system and calm chronic inflammation.
Following a chilly swim in the freezing North Sea (don't worry, a cold water expert will be on hand!), warm up in your very own Finnish tent sauna. There will also be plenty of hot drinks, cosy all-weather robes and locally sourced slap up meals to go around.
If you're looking to extend your stay, CBK Adventures works with a range of local accommodation providers to create bespoke packages. Visit cbkadventure.co.uk.
Get back to nature this Spring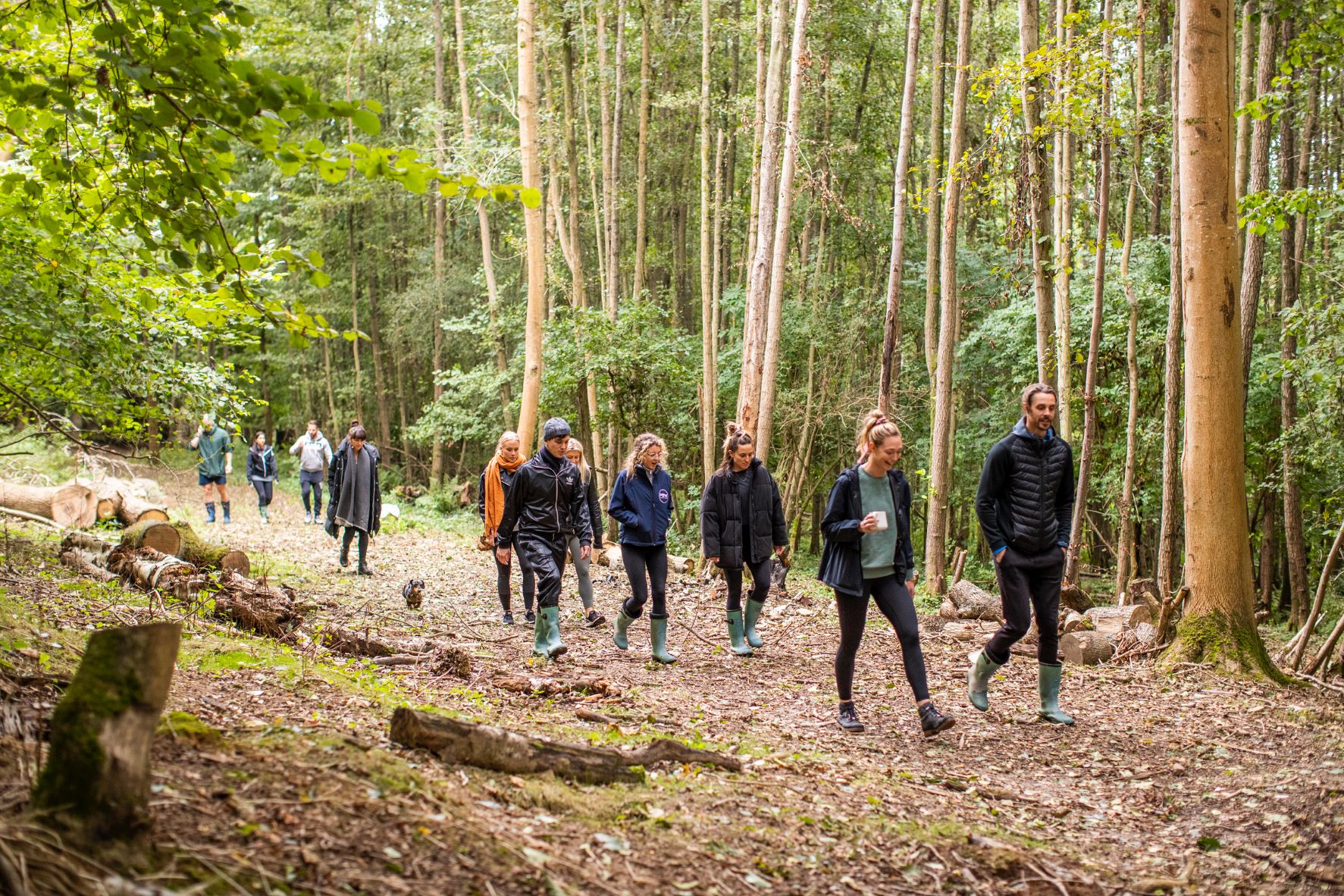 Where: Hampshire, UK
When: 4 – 7 March 2022
Price: from £950 per person
Get ready to welcome Spring with the Cleanse, Balance, Flow retreat from Down to Flow. Spend 3 nights unwinding and relaxing in a beautiful countryside home bordering the New Forest.
With yoga, meditation, sound healing and seasonal juice cleanses – along with stunning natural surroundings – retreat aims to bring your life back into balance, through shifting negative thought patterns and promoting mindfulness.
Plus, all the UK wellness retreats from Down to Flow also include a surprise activity – you won't know what it is until you get there! Visit downtoflowescapes.com.
Click here for our review of a previous wellness retreat from Down to Flow!
Feel refreshed on the Cornwall coast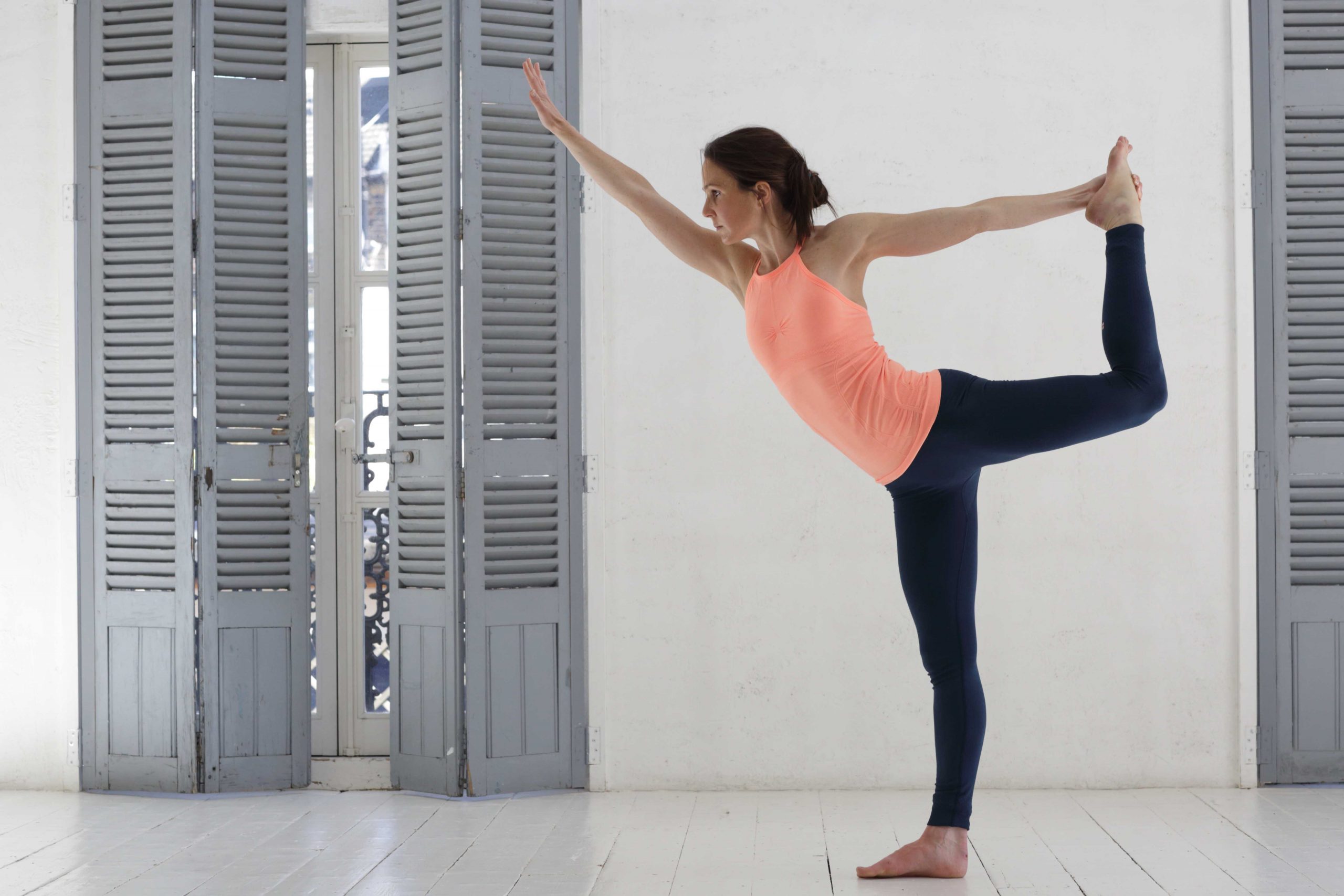 Where: Boconnoc Estate, Cornwall, UK
When: 10-13 March 2022
Price: £495 – £925
Get ready to feel nourished and refreshed from head to toe. The Reconnect & Renew wellness retreats, organised by Felicity Wood Yoga, will see you spending 3-nights at the Boconnoc Estate on the stunning Cornwall coast in the UK.
The wellness-packed itinerary includes six yoga and meditation classes with Felicity Wood, along with coastal walks, sea dips, sound baths, cooking workshops, nourishing vegan and vegetarian cooking, and wellbeing and beauty treatments. You're sure to leave feeling pampered! Visit felicitywoodyoga.com.
Surf's up!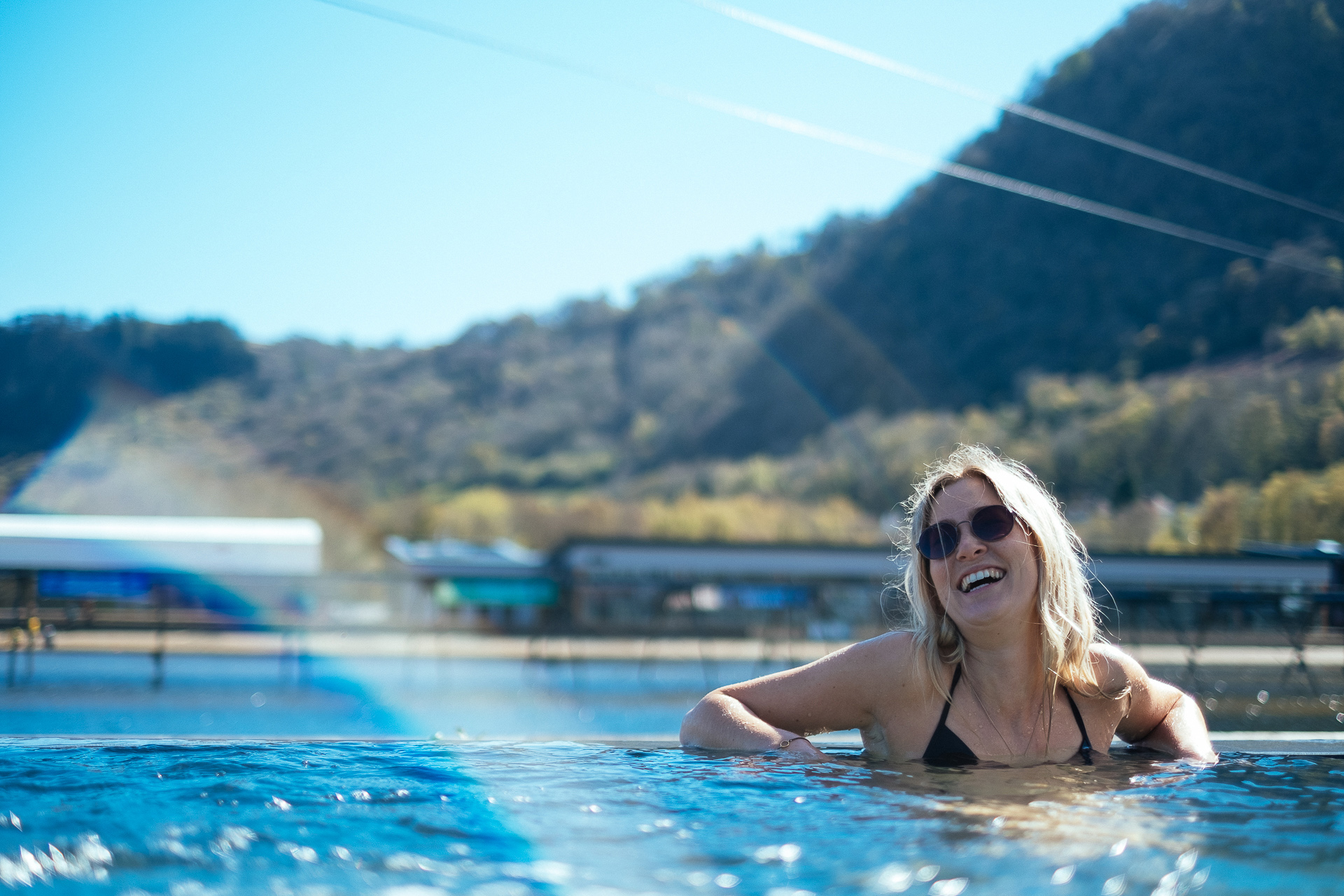 Where: Snowdonia, Wales
When: Dates available throughout February and March 2022
Price: £365pp or £630 for two people
Get ready to thrill and chill with these winter surf retreats! Nestled between brooding mountains and expansive freshwater lakes in the Conwy Valley lies the worlds' first artificial surf lagoon: Adventure Park Snowdonia!
On this three-day retreat, you can expect to practice and perfect your surfing technique, whether you've been surfing for years or you're a complete beginner! You'll also get to try open water swimming and stand-up paddleboarding.
Alongside the action-packed activity schedule, there will also be plenty of time to relax and unwind at the Hilton Inn Snowdonia, where you'll be staying.
You'll also have access to the Wave Garden Spa, for some much-needed pampering after a long day of catching waves, and the Surfside Bar & Kitchen to refuel before your next adventure. Visit adventureparcsnowdonia.com.
Escape the hustle and bustle of city life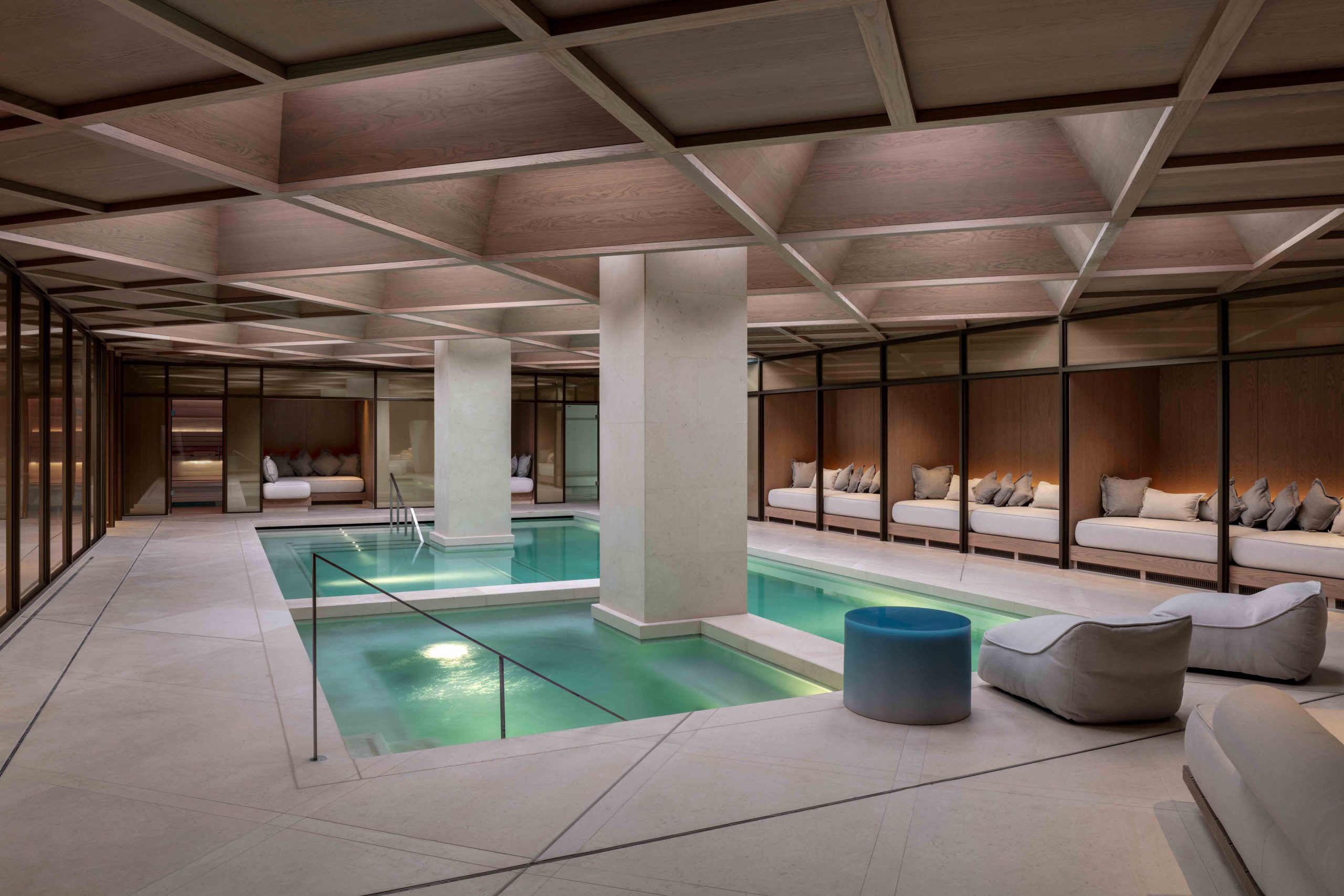 Where: Leicester Square, London
When: All-year round
Price: Spa days from £370, overnight stays from £400 [awaiting price confirmation]
The world's first super boutique hotel in the heart of the West End, The Londoner, has launched The Retreat: a spa and wellness sanctuary offering individuals a hideaway haven to escape the fast pace of city life.
The sustainable spa hotel offers a multitude of rejuvenating treatments and activities to soothe the mind and body: from a tranquil spa complete with bespoke treatments and secluded poolside cabanas to a fully equipped state-of-the-art gym, offering personal training and a range of fitness and wellness classes.
Alternatively, why not head to Refuel: a results-driven superfood and drinks clinic that aims to nourish and promote a holistic state of wellbeing. Whatever your mind or body needs, you're sure to find it at The Retreat. Visit thelondoner.com.
Treat yourself to some 'me-time' with this UK wellness retreat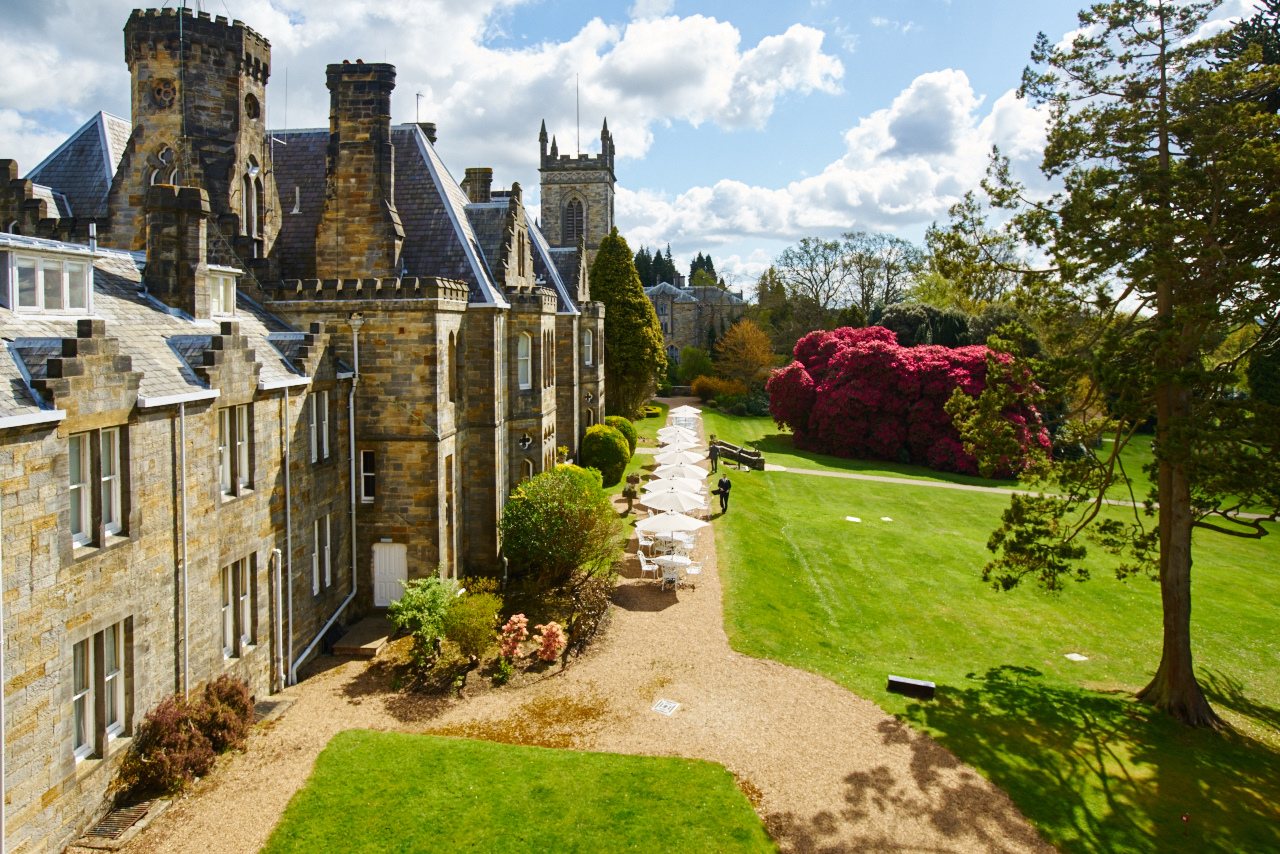 Where: East Sussex
When: All-year round
Price: from £168.50 per person, based on 2 sharing
Escape to the forest this spring for some serious pampering. Located in Ashdown Forest, The Ultimate Indulgence Spa Break at Ashdown Park Hotel includes a 40-minute luxury spa treatment of your choice, with options including a facial, a massage, a manicure, a pedicure or a Turkish body scrub and massage. Alternatively, you can swap your treatment for a round of golf if you prefer.
Alongside the pampering, the package also includes an overnight stay in a luxury room, along with a two-course dinner in the evening and a full English breakfast the following morning. And…relax! Visit buyagift.com.
Retreat to a hidden spa in the great outdoors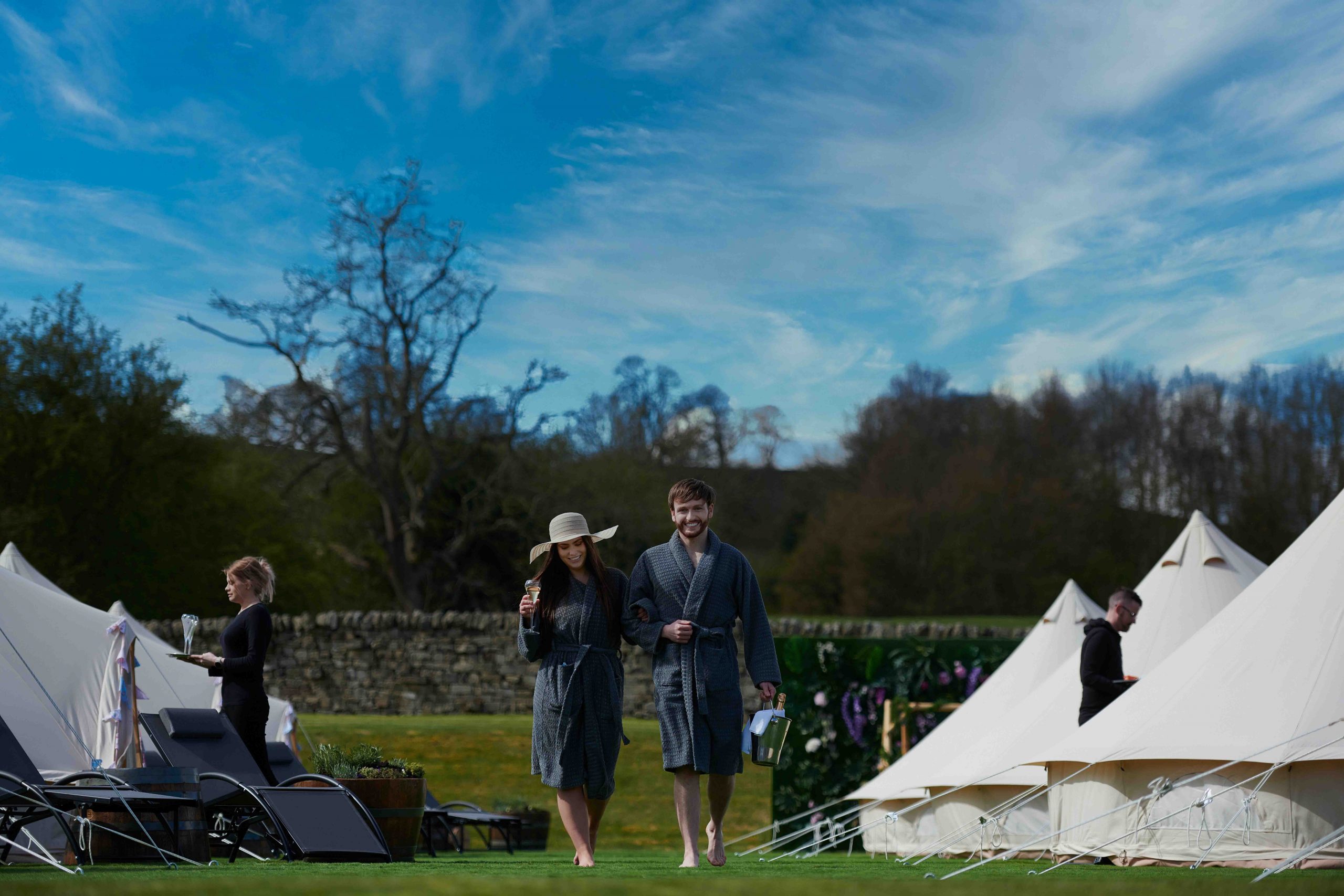 Where: Bolton Abbey, Yorkshire Dales
When: All-year round
Price: Spa Day packages from £125 for two people, plus overnight stays from £229 per night
Tucked behind the Devonshire Arms Hotel in the Yorkshire Dales is The Secret Spa: an outdoor spa retreat with stunning views of the Dales landscape. Spend your day in a beautifully decorated private bell tent, complete with a cosy log burner (it is only March, after all!), complimentary robes and slippers, comfy furniture and refreshments.
Choose from a range of themed spa days, including twilight getaways, champagne specials, and a 'muddy' package, which includes a Rasual Chamber Experience. A typical spa day includes full use of the spa facilities, a decadent spa treatment plus either brunch, lunch or an afternoon tea.
Fancy making a weekend of it? Extend your retreat by booking an overnight stay at the Devonshire Arms Hotel. Visit devonshirehotels.co.uk.
Rest and recharge on the Cornish coast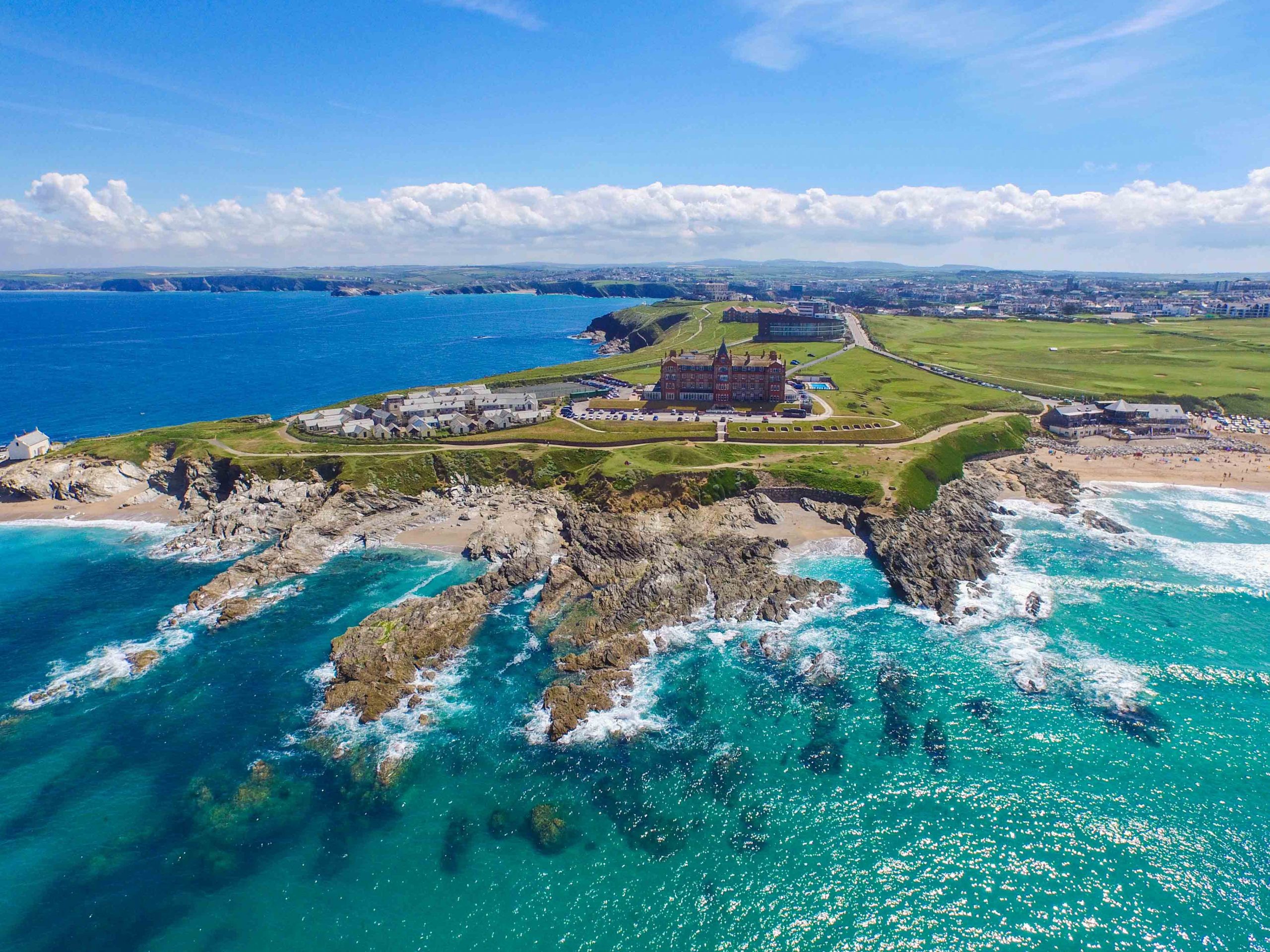 Where: Newquay, Cornwall
When: Offer available until October 2022
Price: Two nights from £420 per person
With breath-taking views of the rugged Cornish coastline, the Headland Hotel is perched on the magnificent headland overlooking Fistral Bay.
The Spa-cation Package offers a luxury two-night stay complete with a full Cornish breakfast, a relaxing 55-minute spa treatment of your choice, a glass of fizz in the spa relaxation area, a two-course dinner in The Samphire Restaurant, and a two-course lunch in The Terrace Restaurant.
You will also be treated to full use of the multi-award-winning Headland Spa, complete with a relaxation suite, seven treatment rooms, an adult-only indoor pool, a hot tub, a Swedish sauna and a Cornish salt steam room, alongside the brand-new Aqua Club: a £10 million swimming and wellness space which is perfect for relaxing and unwinding. Visit prideofbritainhotels.com.
Looking to venture further afield?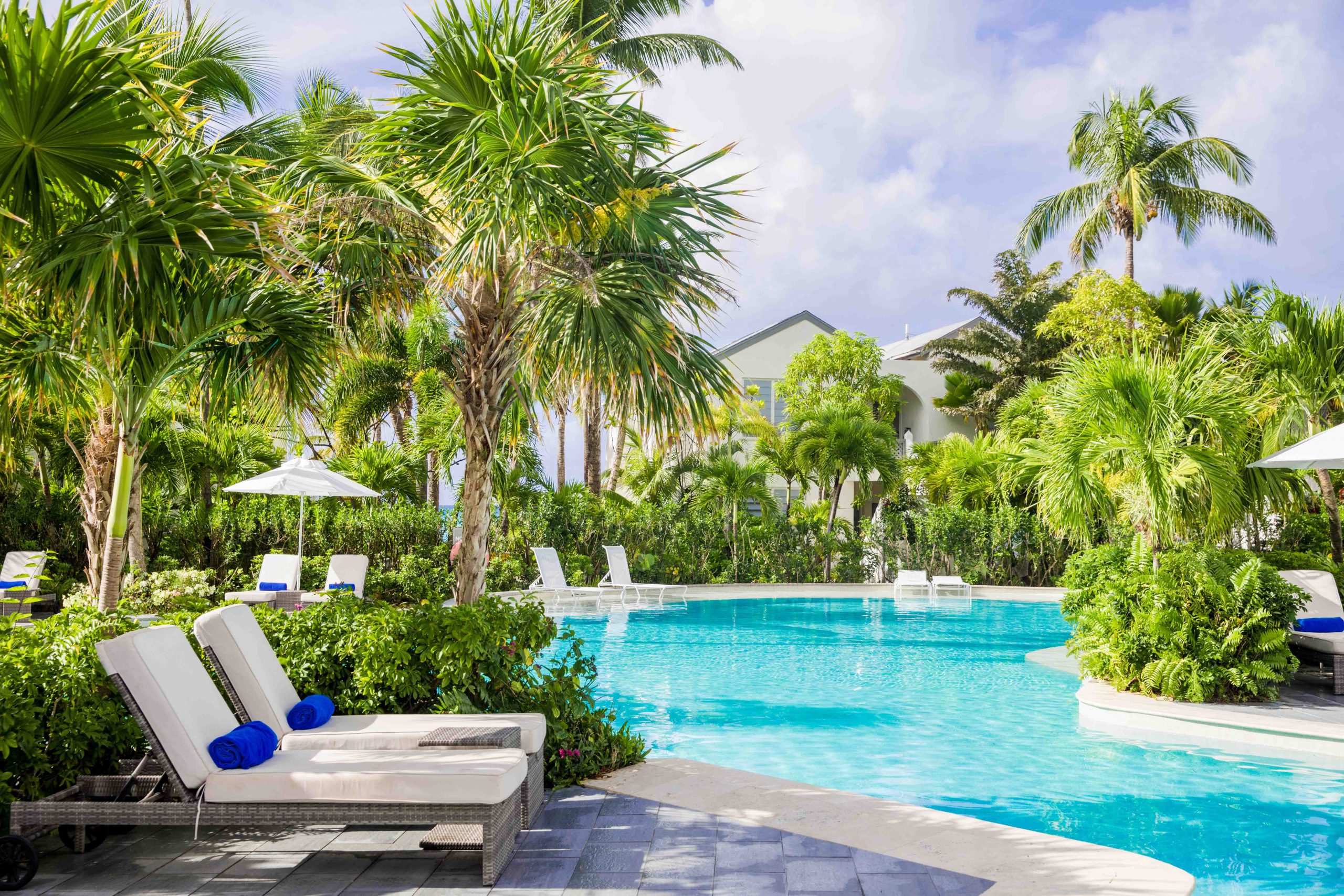 Where: Carlise Bay, Antigua
When: 26 February – 1 March and 6 – 9 May 2022
Price: From £1494.61 for single occupancy, £2249.49 for double occupancy
With travel restrictions easing, many of us are keen to jet off abroad on our travels. The Wellness Retreats at Carlise Bay are sure to welcome you with open arms! Located on the beautiful island of Antigua, the 3-night all-inclusive retreat includes a range of wellness activities, led by several mindfulness coaches, holistic health practitioners and yoga instructors.
Immerse yourself in daily mindful meditation sessions, gentle yoga classes and local cooking demonstrations, before letting your inner explorer out as you go reef snorkelling at Cades Bay and set off on a guided rainforest hike to Signal Hill! You can also book personalised health and spa treatments for an additional cost. Visit carlise-bay.com.
Where: Mallorca, Spain
When: 14th – 18th May 2022
Price: From €1200 per person (roughly £1000)
Stay in a historical Mallorcan farmhouse and enjoy a full-board Ayurvedic menu, daily yoga and meditation classes, one-to-one health consultations and individualised wellness treatments, with The Escapada Women's Health Reset Retreat. Exclusive to women, this empowering 4-day retreat explores everything from fertility and transitional life changes – including menopause – to sleep, anxiety and burnout.
The key aims: to help women understand and explore the nature of their symptoms and discover how Chinese Medicine, Ayurveda, seasonal foods and natural healing practices can help. You can expect to leave this retreat equipped with a range of knowledge and skills to further develop better lifestyle choices in your daily life. Visit escapadahealth.com.