Top Santé writer, Sue Parslow, visited Moddershall Oaks Country Spa Retreat to review a weekend of relaxation, yoga and luxurious dining…
Set in 72 acres of attractive Staffordshire countryside, Moddershall Oaks Country Spa Retreat provides a stunning backdrop for a day to escape, relax and recharge.
For me it was an opportunity to reboot an exercise regime I lost somewhere in the midst of the pandemic. I wanted to reacquaint my body with itself – and my brain – to reinspire and motivate me to pick up where I had left off. I tested out the theory of muscle memory and thank goodness it didn't disappoint… too much!
My stay at this impressive family-owned spa included a rather special facial, some time in the indoor spa, a warm up in the gym and a gentle yoga session.
Relax in the Moddershall Oaks Country Spa
My partner and I received a friendly welcome from attentive staff members in the bright, warm and fragrant reception area which set the scene for the day ahead. Other guests were enjoying coffees in the adjacent café bar. We sipped our welcome drink here, overlooking the popular outdoor pool, heated to a balmy 30°C.
Work worries left locked away with closed down laptops, minds drifted away to allow us to enjoy all that was on offer in the indoor spa: a swim in the pool, refreshing and energising moments in the Experience Shower with its mix of water temperature and colour, and then into the thalassotherapy pool. The shoulder blasting jet was great for the tightness across the back of the neck and shoulders I'm prone to from long hours in an office chair. And, after a foot spa, we had a pleasant eyes-closed relax on a lounger. Time drifted.
After an early lunch in the café ­– a delicious healthy veggie bowl with leafy green goodness and sticky barbecue-style sweet potato washed down with a strawberry smoothie – I granted myself a half-hour of relaxation in the lounge area. It was quiet, warm and comfortable.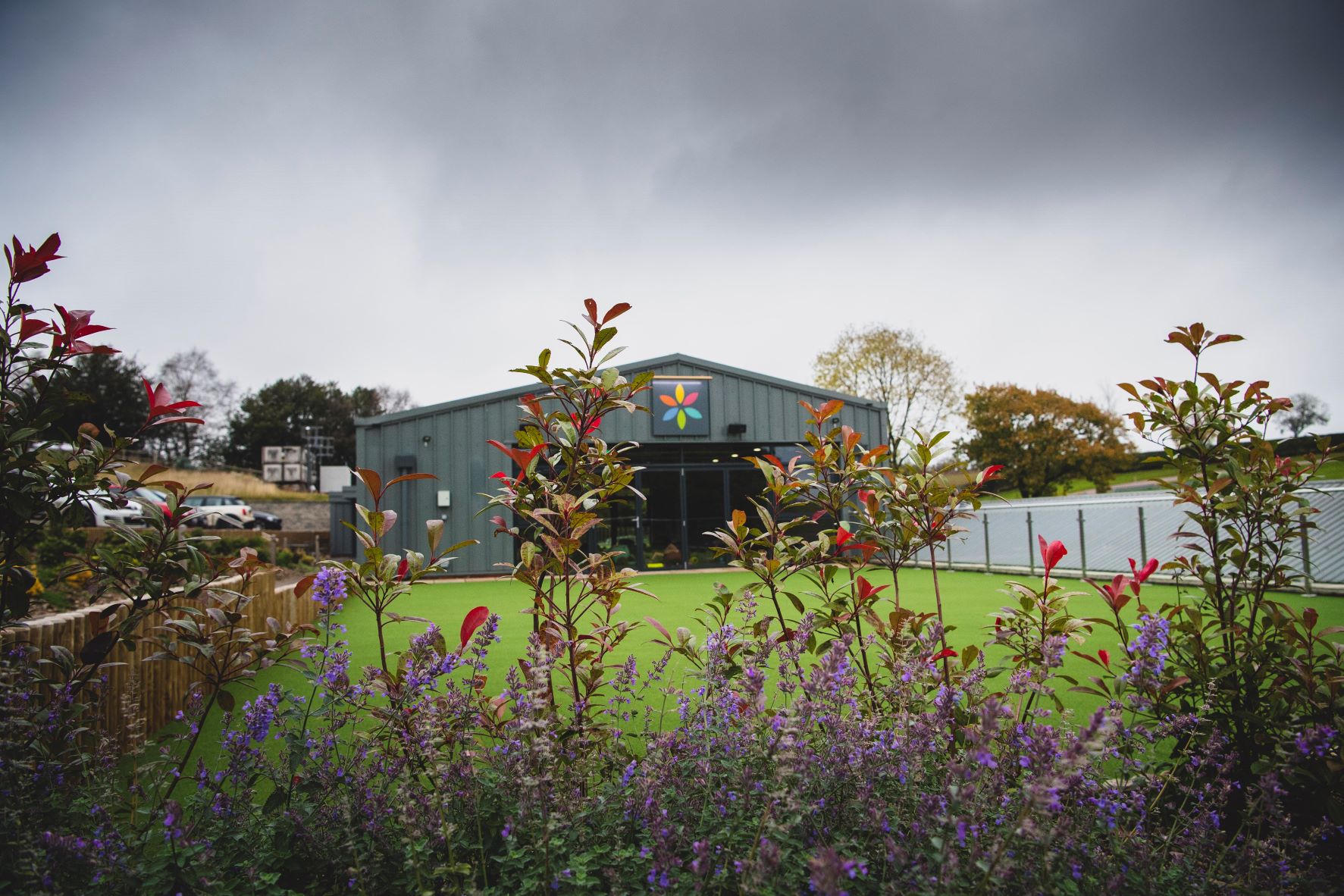 Try a yoga class at the MADE Wellness Centre
Reluctant to leave this cosiness, we headed across to the MADE building. Having factored in time ahead of our GLOW yoga session, we enjoyed a couple of pieces of equipment in the state-of-the-art gym. I took a brisk walk 'on location' beside the ocean in California, courtesy of the top of the range treadmill and its video screen. Then, I started to run, and to my surprise, kept running… wow I hadn't completely lost fitness!
Muscles warmed, I then took my place on a yoga mat towards the back of the studio (well, I didn't want to embarrass myself). MADE's Senior Yoga Instructor Felicity welcomed us among her class of local regulars in the light, airy studio with full-length window across one side and mirrored wall behind.
Stretching out and warming up we went on to take up familiar poses. Under Felicity's instruction we were each in charge of our own personal challenges with each move, no competition or pressure. At one point I needed a slight postural correction so Felicity appeared discreetly beside me demonstrating quietly where my left leg should be placed in the pigeon pose (Eka Pada Rajakapotasana). In her profile on the MADE website, Felicity describes yoga as life-changing. That, to me, helped inform her gentle, judgement-free approach to instruction.
Indulge in a spa treatment
Moddershall Oaks Country Spa offers three signature facials on its menu of treatments. I had the Blush facial lasting 50 mins whose description is: "Following an introductory welcome touch to relax and add warmth around the body, this indulgent and radiant facial will leave you stepping out with a healthy blush glow for face, hands and feet."
The 'Welcome Touch' is a warm oil drizzle on the soles of the feet and back of the legs. The treatment includes massage of the neck, shoulders, face, scalp, hands and feet, and left my skin feeling sumptuously soft. I found it deeply relaxing, although the foot scrub did take me a little by surprise. Then, as the treatment finishes, you're brought back to 'life' with a cool spritz and the sound of a tinkling bell, so it did also feel slightly spiritual too. I can honestly say that I emerged relaxed and glowing, from the top of my forehead to the tips of my toes.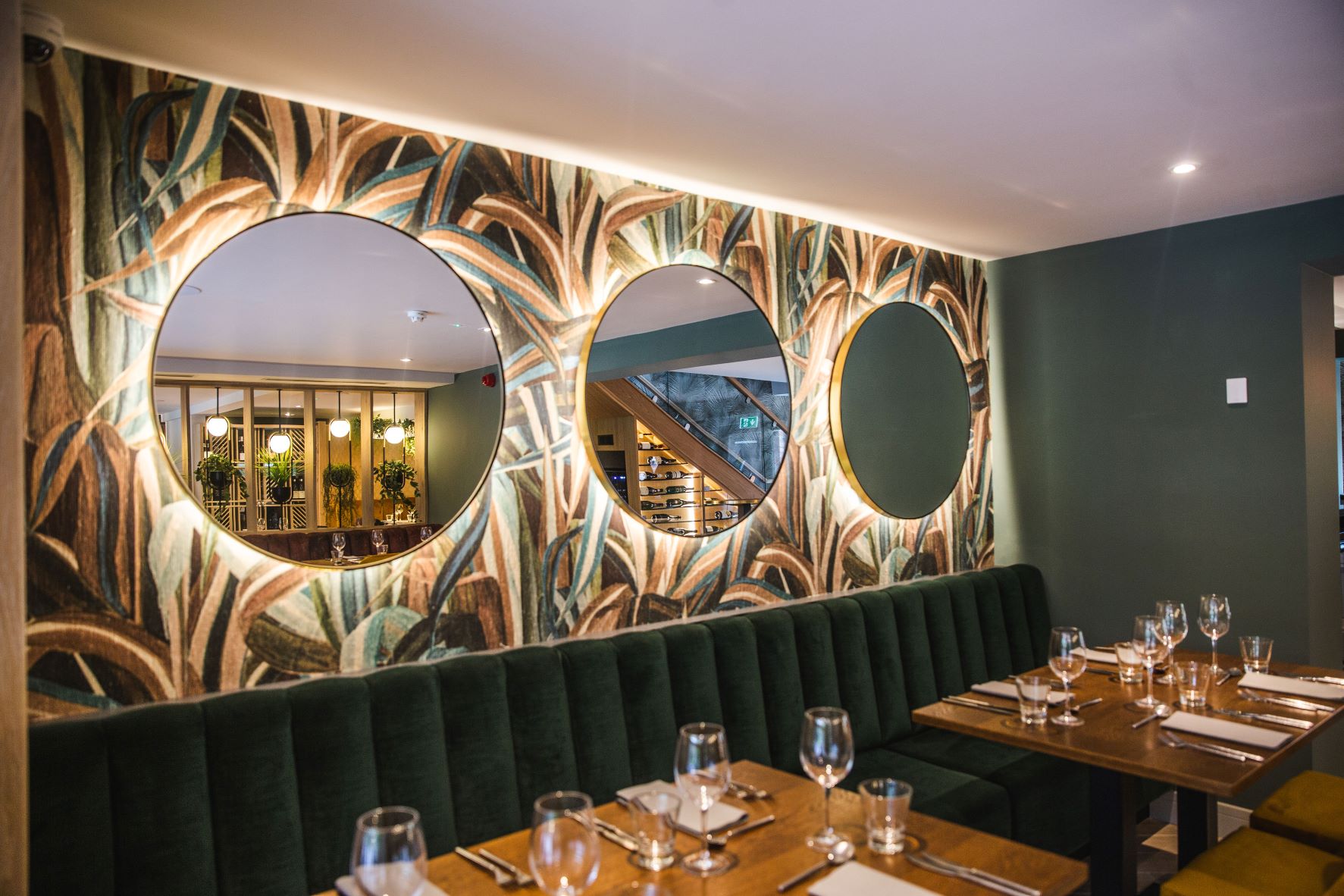 Dinner at the Oak House Restaurant
The Moddershall Oaks restaurant and rooftop bar overlook a picturesque lake and perfectly manicured grounds. I could picture myself returning in the summer and enjoying drinks outside on the balcony or eating on the terrace. The food was top-restaurant quality, beautifully presented. There are also lots of delicious choices with original dishes for vegetarians and vegans, and gluten-free options too.
There's no hint of prescriptive health spa and dietary restrictions here – instead a menu from which to indulge in appetisers, starters, mains, and a dessert menu whose tempting choices are designed for you to spoil yourself. The drinks menu was much the same; even the mocktails felt quite indulgent.
Breakfast was the same quality, though I confess, tempted as I was to request Eggs Florentine, I was still pretty full after the evening's meal. Instead, I opted for a lighter choice from the buffet table – fresh fruit, yoghurt and juice. This was followed by an American-style pancake, blueberries, ricotta, walnuts and maple syrup.
Stay overnight in luxurious comfort
I can certainly recommend staying overnight at Moddershall Oaks Country Spa, particularly if you have some distance to travel to make it in time for a full day's activities. We had a lovely comfortable room – the Master/Bridal suite no less. It had a four-poster and a free-standing bath and separate rain shower in the bathroom. The room was also perfumed with a Neom diffuser (Neom products are used in the body treatments here), and there were Elemis toiletries in the bathroom. Plus, the room is one of a just ten exclusive bedrooms that share a hot tub just beyond its terrace.
A Yoga & Spa Day Retreat at Moddershall Oaks offers a full day of mindfulness once or twice a year. Of course, you can add a yoga class or two at MADE to create your own yoga retreat as we did. Packages vary, but spa breaks start from £175 per person. Visit moddershalloaks.com for more information.