Did you know that lots of candles contain nasty chemicals, which can release toxic fumes when burnt?
Because of this, it's important to check that candles are made using natural waxes and fragrances before you buy them. In general, opt for candles that are made using plant waxes such as soy, rapeseed or coconut wax, along with essential oils rather than synthetic perfumes. These candles will burn more cleanly and produce less soot than candles made from paraffin wax and other toxic chemicals. Below, we've rounded up some of our favourite clean-burning, non-toxic candles…
From £16.95 / scentered.me
These therapeutic candles are made from a custom blend of sustainably sourced and non-GM natural waxes. Plus, they are fragranced with pure essentials oils for a clean burn and natural fragrance.
We love… De-Stress Aromatherapy Candle
Fragrance Notes: Chamomile, Neroli and Mandarin to soothe tension and promote calmness.
From £26 / arthouselondon.com
Art House London's non-toxic candles are hand-poured in England using 100 per cent natural plant wax, along with a lead-free cotton wick for a clean, non-toxic burn. Plus, they are infused with either the finest pure essential oils, or premium fragrance oils that contain no harsh chemicals or colours.
We love… Pressed Limeleaf
Fragrance Notes: A vibrant, herbal scent featuring ginger and citrus lime leaves.
£58 / victoriacator.com

Victoria Cator's non-toxic candles feature a special blend of wax to maximise exceptional olfactory and burning quality. Plus, they leave no wax residue and no black soot.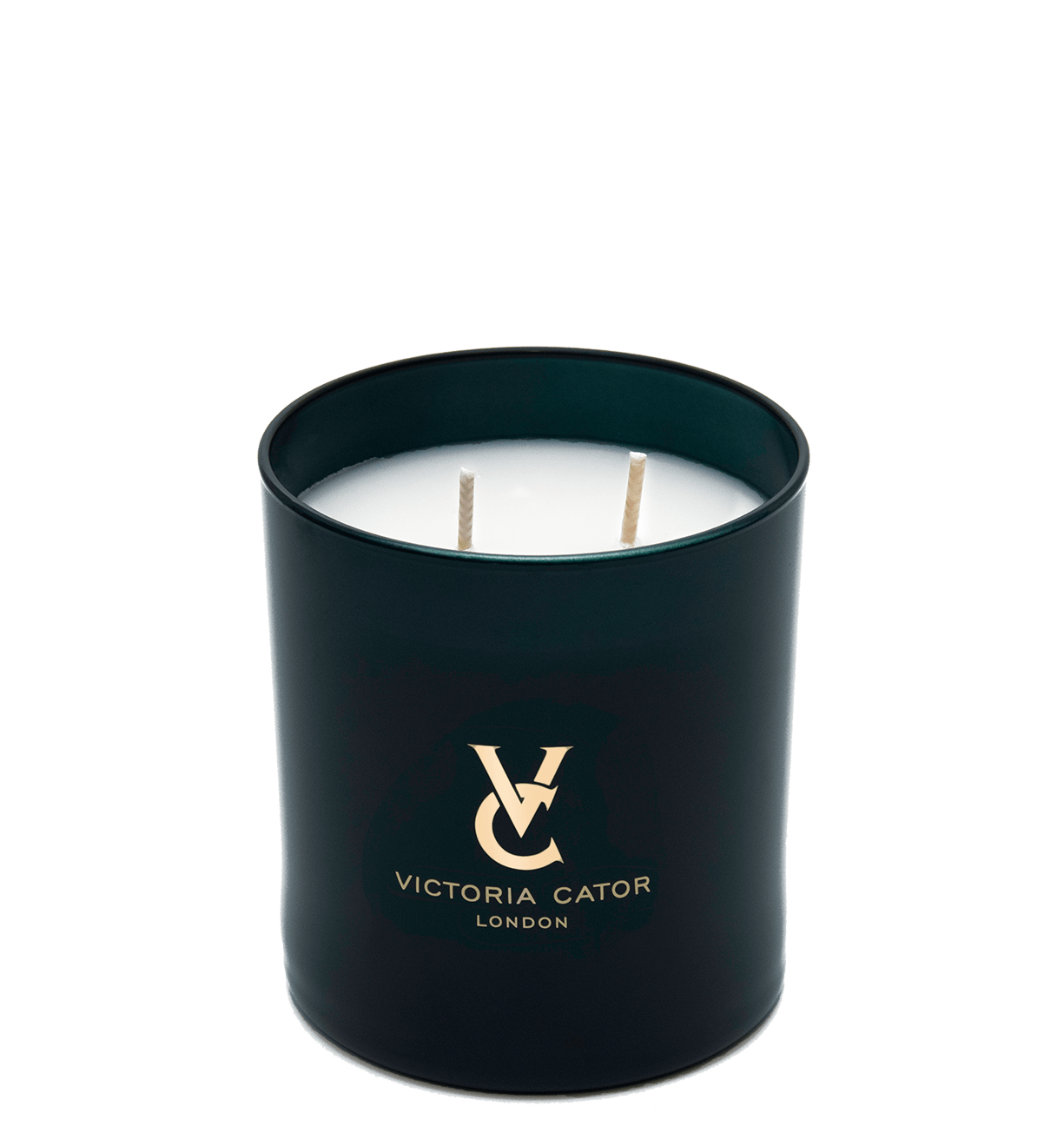 We love…Chez Bagatelle
Fragrance Notes: Sunbaked Dates, Fig, Cedarwood, Vetivert. 
From £44.99 / hamptonandastley.com
Hampton and Astley's candles are handmade in England using a 100 per cent natural blend of beeswax, soy and rapeseed wax. Plus, a pure cotton wick is used for a complete non-toxic experience.
We love…Woodland Blossom & Wild Fig
Fragrance Notes: Wild Fig, Orange Blossom and Cassis.
From £30 / wyldorigins.com
Hand-poured natural wax combines with pure essential oils to make these luxurious, non-toxic candles. Also, the wooden wick is designed to crackle like a cosy fire! 
We love…Vanilla Musk and Lavender 
Fragrance notes: Vanilla, Musk and Lavender – perfect for relaxing in the evening!
From £8.70 / amazon.co.uk
Made using natural soy wax, these non-toxic candles are environmentally friendly and also produce less soot than conventional candles. 
We love…FRAGA 
Fragrance notes: Sandalwood and Myrrh. We also think the grey stone container looks gorgeous!
From £18 / cutchcompany.co.uk
Cutch (or "cwtch") translates to hug in Welsh. Each cutch candle is designed to be reminiscent of a hug with a loved one – be it a lover, a friend or yourself! Plus, all candles are made using natural soy wax and wrapped in eco-friendly packaging. 
We love…The Self Embrace Candle
Fragrance notes: Eucalyptus, Bergamot, Lemon, Rosemary, Lavender, Clary Sage, Neroli and Patchouli
From £19.50 / grassandco.com
Grass & Co's 100 per cent natural aromatherapy candles are made using pure essential oils, soy wax, and cotton wick. In addition to this, the ingredients are also ethically sourced and eco-friendly!
We love… Calm Aromatherapy Candle
Fragrance notes: Lemon, Rosemary and Chamomile
From £16 / neomorganics.com
Neom Organics creates 100 per cent natural wax candles that contain the highest quality natural essential oils. Plus, they contain no synthetic fragrances or chemical binders, which means they burn cleanly and evenly with no black soot.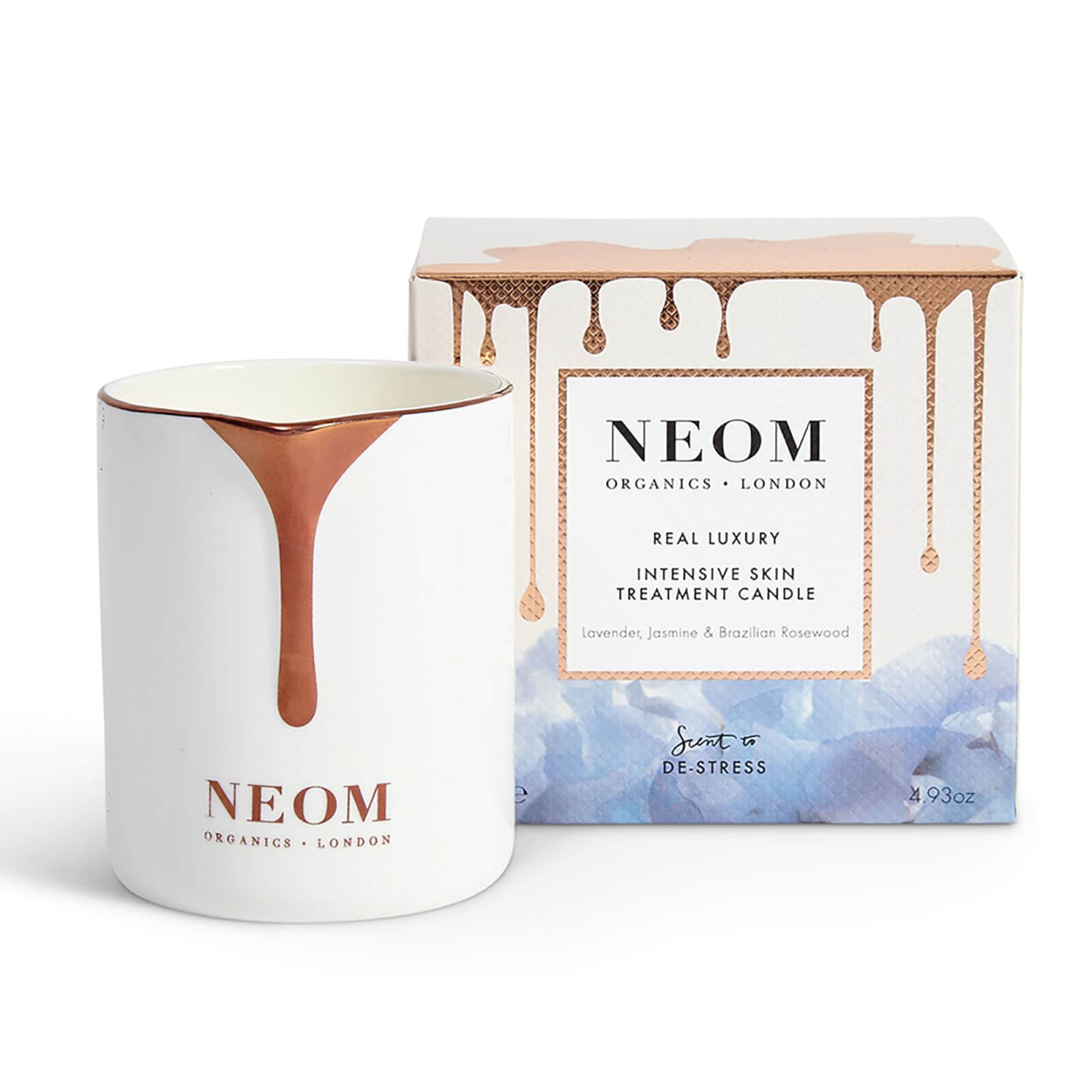 We love… Real Luxury Intensive Skin Treatment Candle
Fragrance notes: Lavender, Jasmine & Brazilian Rosewood. This candle also doubles as a skin treatment too, thanks to its deeply nourishing base of rapeseed oil, soybean oil, sweet almond oil and cocoa seed butter! First, simply light the candle for 30 minutes, allowing the wax to liquefy and pool, then blow out before pouring. Next, drizzle the warm oils all over the body and massage deeply to intensively nourish and hydrate skin.
From £31 / vonnorten.se
These non-toxic, paraffin-free candles are made with vegan and ethically-sourced ingredients from nature. Plus, Von Norten hand-pours the candles into plastic-free, recycled glass jars.
We love…Sea Breeze
Fragrance notes: A clean and refreshing scent, inspired by the smell of the ocean and fresh sea salt.
From £25 / voya.ie
These luxury scented candles are made using natural soybean wax and rapeseed oil. Because of this, they are clean burning and eco-friendly!
We love…Oh So Scented Lavender, Rose & Chamomile 
Frangrance Notes: Lavender, Rose & Chamomile. Perfect for winding down in the evening!
From £27 / elmrd.com
Elm Rd handcrafts its non-toxic candles in small batches in the Kentish countryside, using rapeseed & soy wax plus pure essential oils. 
We love…Amira Studio Candle
Fragrance notes: Mandarin, Oud and Geranium
From £44 / shop-uk.ashleyandco.co
Each of these candles from Ashley & Co. is made to tell a story. They are individually hand-poured in New Zealand using 100% natural wax, plus an unbleached cotton wick. 
We love…Once Upon a Time
Fragrance notes: Fig Leaves, Gardenia, Vetiver, Cedarwood and Neroli Flower
From £10 / thebotanicalcandleco.co.uk
The Botanical Candle Co. creates hand-poured, non-toxic soy wax candles, which are delicately scented with essential oils.
We love… First Light
Fragrance notes: Menthol, Tea Tree, Camphor, Eucalyptus, Pepper and Bay
From £22 / aryacandles.com
Arya Candles handcrafts its candles in small batches using 100 per cent natural ingredients, including creamy rapeseed wax, high-quality botanical oils, plus a cotton-wick. 
We love… Cinnamon, Nutmeg and Orange