So many herbs are good for alleviating menopausal symptoms but sage in particular is up there with the best. We take a look at why and the benefits of sage for menopause relief, including reducing hot flushes.
Most people have a spice rack full of not only spices but dried herbs – and there's a good chance that if you do, sage will be among them. It adds flavour to dishes and tastes so good mixed into butter or apple sauce, but did you know this hero herb is also great for your hormonal health? Uncomfortably flushed in the face during your menopausal transition? A fresh herb extract of sage has recently been shown to reduce a lot of that discomfort – and in a reassuringly straightforward way.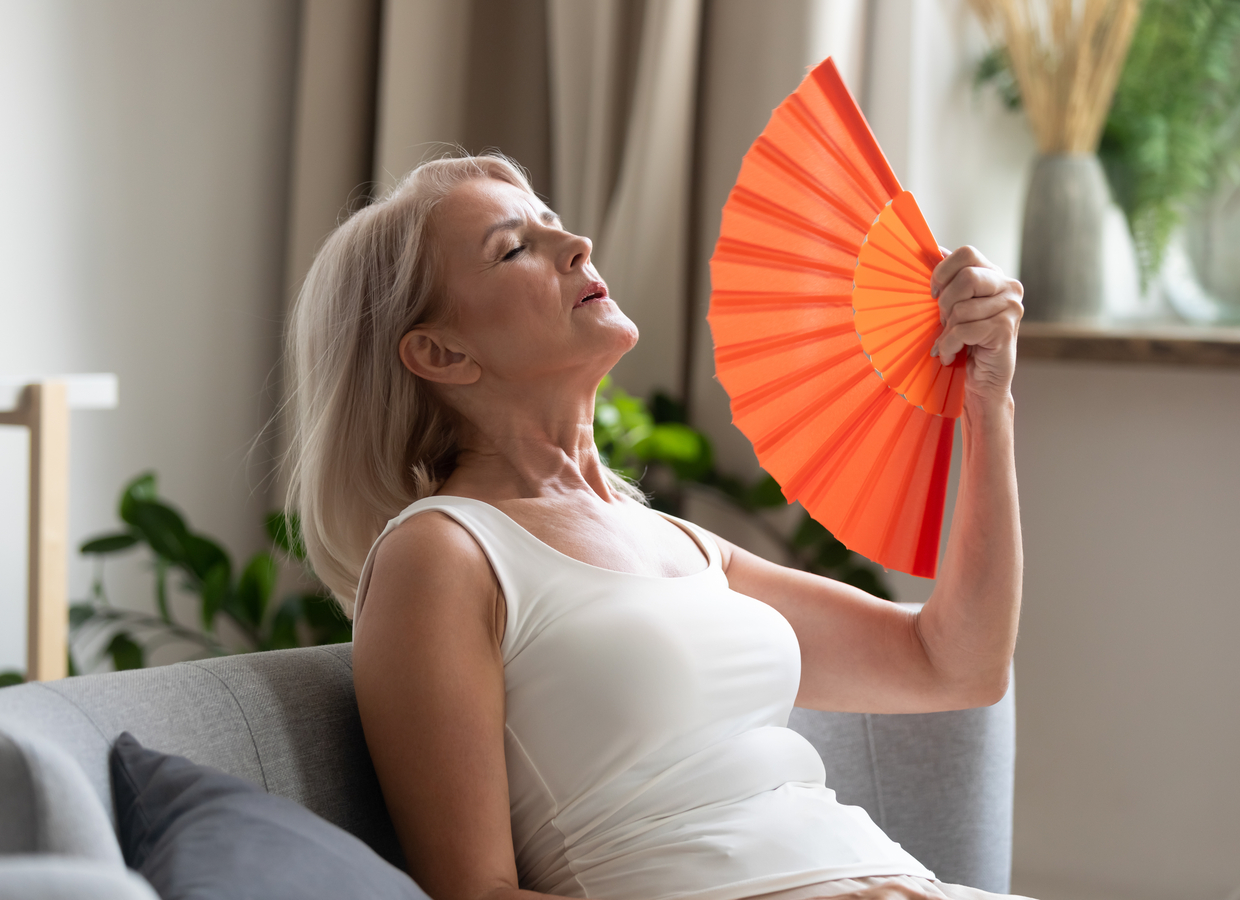 Sage: the herb proven to relieve menopause symptoms
In a double-blind, randomised, placebo-controlled trial, women who had been menopausal for at least 12 months and were experiencing at least five hot flushes daily were given either a fresh herb extract of sage or a placebo for four weeks.
From week three onwards, there was a reduction of 55 per cent in the number and intensity of hot flushes for the sage group. This is compared to 27 per cent in the placebo group. Fifty-nine per cent of the women experienced at least a 50 per cent reduction in Hot Flush Scores. This was the system by which hot flushes were measured.
Meanwhile, the Menopause Rating Scale, which checks a whole range of menopausal symptoms rather than just flushes, reduced by 39 per cent in the sage group. Plus, levels of physical and mental exhaustion much improved by the end of the four weeks. The placebo group improved by 10 per cent.
Sage is a natural alternative to HRT for menopause relief
The great news for those of you reaching for fans and iced water is that sage has no oestrogenic action. This means it is suitable for those who can't or don't want to take hormonal treatments. It can also be taken with thyroid and diabetic medication, which is sometimes another barrier to finding a suitable menopausal remedy.
Moreover, this trial augmented the results of an earlier study, where women were given a complete electronic encephalogram (EEG) before the trial started and again at the end of the four weeks, to explore any changes in their brainwave patterns. At each EEG, the women undertook a range of cognitive tests, such as reading, concentration and memory challenges, which provided a 'stress' input.
Sage has no oestrogenic action and so is suitable for those who can't or don't want to take hormonal treatments.
Results from the sage study:
Analysis of the EEG results showed that after their sage intake, the excitability of various brainwaves under stressful situations had normalised, no longer causing overactivity but instead allowing for a calmer, more relaxed focus.
While many women who have taken fresh sage supplements will have felt the calming effect, it's difficult to disentangle this from the general relief of no longer glowing like a beacon – especially at night! This trial, however, confirms that there's an observable impact on brainwave patterns, explaining why you feel so much more like 'the normal you' when taking fresh extract of sage.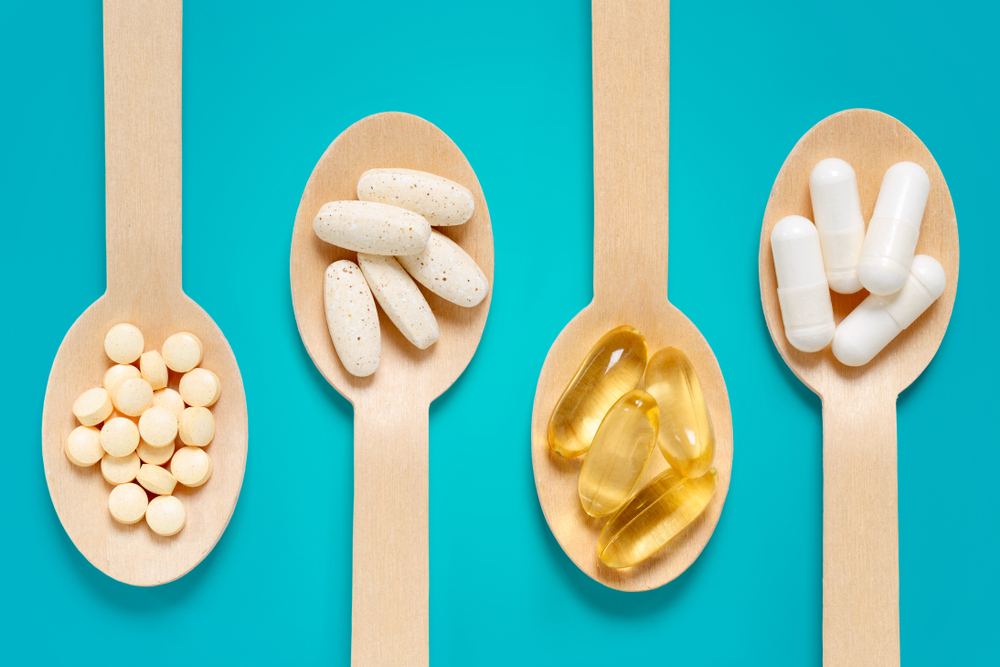 Is it safe to take sage supplements?
Some people worry that if they take sage they might ingest too much of the substance thujone, which is a component of sage. It's associated with convulsions and excess excitability of the nervous system. However, it is only harmful in amounts of around 5mg per day. This is why you can safely eat sage in your food.
However, you need to check that any sage supplement you use is thujone-free. Make sure your sage supplement displays the THR logo. This assures it has been approved by the Medicines and Healthcare Products Regulatory Agency (MHRA).
6 of the best sage supplements for menopause relief
This sage supplement is made from water-extracted botanical sage, to maximise its natural properties, with no trace of thujones. Each tablet provides 400mg sage extract, equivalent to 2,000mg of sage leaf.
This contains a concentrated extract of sage leaf, standardised to provide 2mg rosmarinic acid. Mob uses minimum binding ingredients in the easy-to-swallow tablets, which are also thujone-free.
These sage supplements include 50mg of sage leaf extract, which is equivalent to 500mg of dried sage leaf. Thujone-free, these tablets are suitable for vegans and free from lactose, wheat and gluten.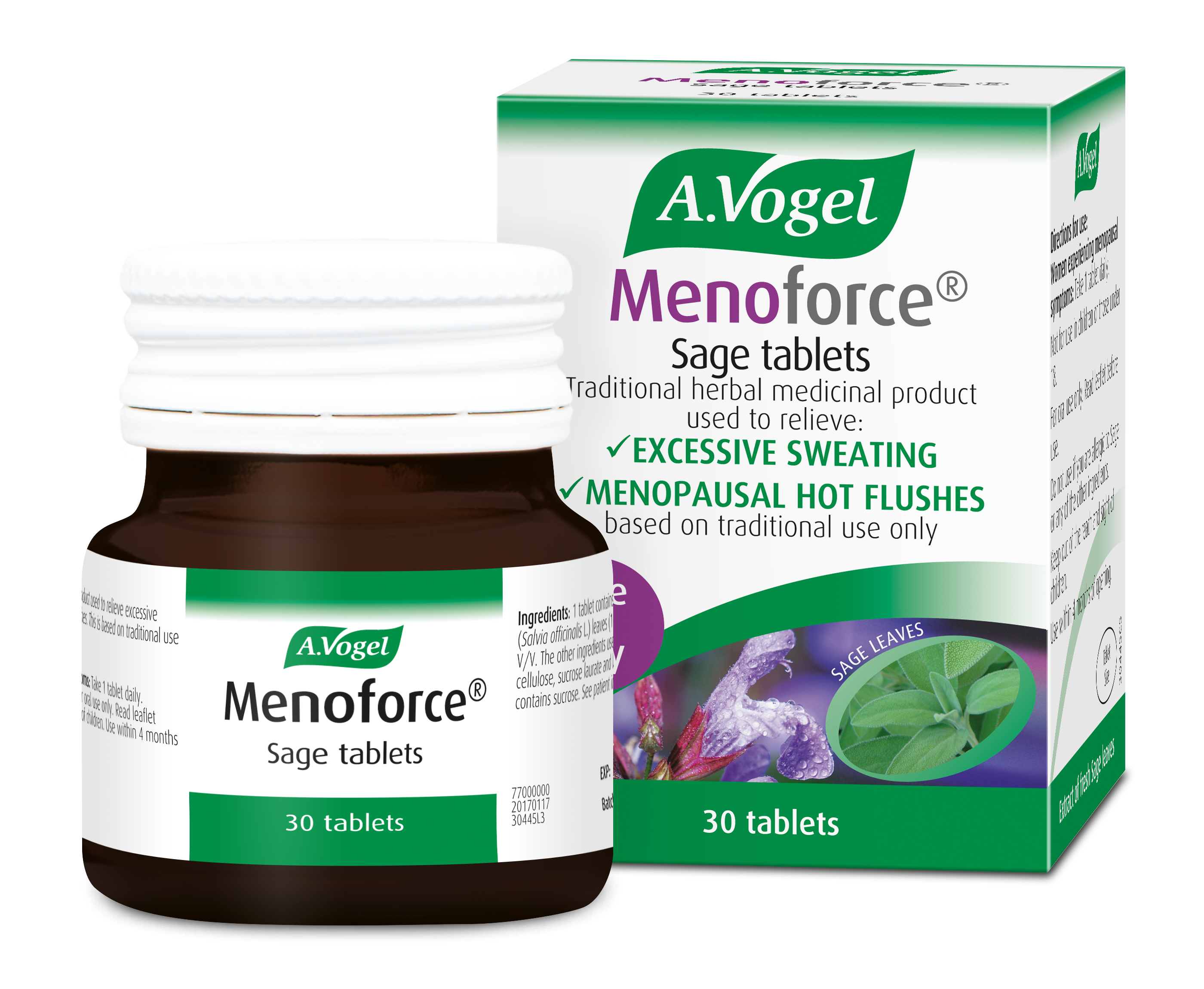 This THR-approved medicinal herbal product contains 51mg dried tincture from fresh sage, equivalent to 3,400mg of fresh sage tincture. It helps relieve excessive sweating.
This supplement uses dried sage leaf extract to help alleviate hot flushes and other menopausal symptoms. It's suitable for vegetarians and is certified organic by the Soil Association.
Vitabiotics uses premium sage extract and is 100 per cent thujone-free. Each tablet provides the equivalent of 1,000mg of sage, as well as 2.5 per cent rosmarinic acid (the 'active' compound in sage).