Natural deodorants are increasing in popularity. Here we take a look at the latest offerings…
Conventional deodorants and antiperspirants can contain a host of hidden toxins. These ingredients come into contact with your lymph nodes and sweat glands found in your underarms. Also, the skin here is more vulnerable to absorption than skin anywhere else on the body and given that many of us shave our armpits, it's a delicate area that needs extra care and attention.
Which ingredients should I avoid?
According to Laurie Hooper, founder of award-winning The Natural Deodorant Co., says there are certain ingredients we should avoid in our deodorants. This includes synthetic fragrances, alcohol and aluminium, all of which could cause damage to our bodies or the environment. 
Aluminium 
Laurie explains: "Companies often add aluminium or aluminium salts to traditional antiperspirants and deodorants to 'plug' sweat glands and stop sweat droplets from escaping – this can lead to blockages which can cause swelling, pain and redness."
Look for deodorants which use magnesium, clay or sodium bicarbonate to eliminate odour causing bacteria and absorb wetness.
Alcohol
Laurie explains: "Many companies use alcohol as both a preservative and as an antibacterial. Unfortunately, alcohol eradicates both the good and the bad bacteria living on our underarm skin. When we destroy our healthy skin flora, we create the opportunity for pH imbalance and even infection."
Look for deodorants with natural antibacterial ingredients such as magnesium or coconut oil. 
Artificial fragrance
"Almost every product on the market contains fragrance. The scent of a product can often be what makes people repurchase, but artificial fragrance can create skin rashes and sensitivities," says Laurie. Look for unscented deodorants or ones with natural fragrances, such as essential oils.
Here are our favourite natural deodorants, which are good for both you, and the environment…
Young Living's plant-based natural deodorants (£16.24) are free from aluminium, parabens, talc and alcohol, making them suitable for sensitive skin. There are lots of fab fragrances on offer, including CitraGuard, which is infused with citrus essential oils, and CinnaFresh, which smells like spicy cinnamon!
The Citraguard scent is clinically shown to help maintain the balance of the skin's natural microbiome. This means that your skin is shielded from unwanted external and environmental influences, all while offering dynamic protection from odour-causing bacteria.
Top Sante editor, Katy, said: 'This is one of the best natural deodorants I've used. It doesn't leave your pits all wet like some do, plus it keeps the stink away longer!'
The Natural Deodorant Co. (£12.50) creates 100 per cent natural and sustainable deodorant creams and balms, which are cruelty-free, vegan-friendly and free from aluminium.
We love the wide range of scents on offer – including an unscented option, if you prefer to let your natural scent shine through.
Weleda Citrus Deodorant Spray (£9.95) combines lemon and orange essential oils to neutralise body odours. Free from aluminium and made with all-natural ingredients, the spray deodorant doesn't clog pores or irritate skin. Also, it comes in a recyclable glass bottle!
Holy Lama Naturals Deodorant (£6) contains potash alum, a naturally-occurring antiseptic mineral used to inhibit the growth of odour-generating bacteria. It's naturally scented with pure vanilla, ylang-ylang, petitgrain, and rosemary.
Green People Rosemary & Prebiotics Deodorant (£10.50) is a refreshing and active deodorant made using 90 per cent natural ingredients. It contains absorbing zinc ricinoleate, and antibacterial prebiotics which restricts the growth of odour-causing bacteria.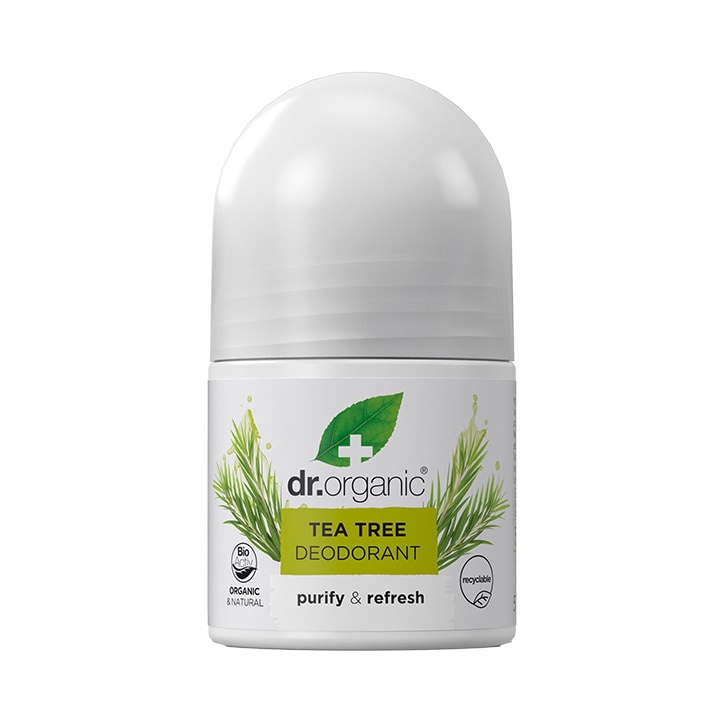 Dr Organics Tea Tree Deodorant (£5.99) is a natural and effective way to protect from the bacteria which cause body odour. You'll be deodorising your skin without the need for harsh chemicals.
It contains tea tree leaf extract, aloe vera, Icelandic moss, sunflower seed and peppermint. As a result, you'll feel fresh and clean all day long!
Wild Natural Deodorants (subscriptions from £12) come with a reusable cartridge that you refill with new deodorant bars. Plus, the ingredients are 100 per cent natural and all of the packaging is recyclable!
Top tip: You can now find Wild in your local Sainsbury's superstore!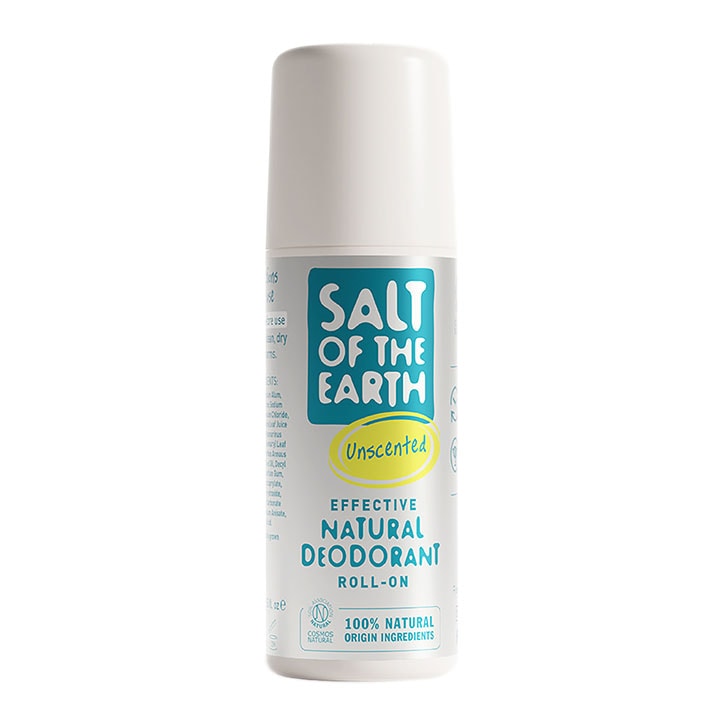 Salt of the Earth Unscented Natural Deodorant Roll On (£3.99) offers long-lasting, effective protection from body odour. Plus, it's made from 100 per cent natural ingredients, including moisturising aloe vera.
Malin Goetz Eucalyptus Deodorant (£12) contains odour-dispelling citonellyl, along with refreshing eucalyptus. The natural formula free from alcohol, aluminium, parabens and synthetic fragrances. 
Try a deodorant bar!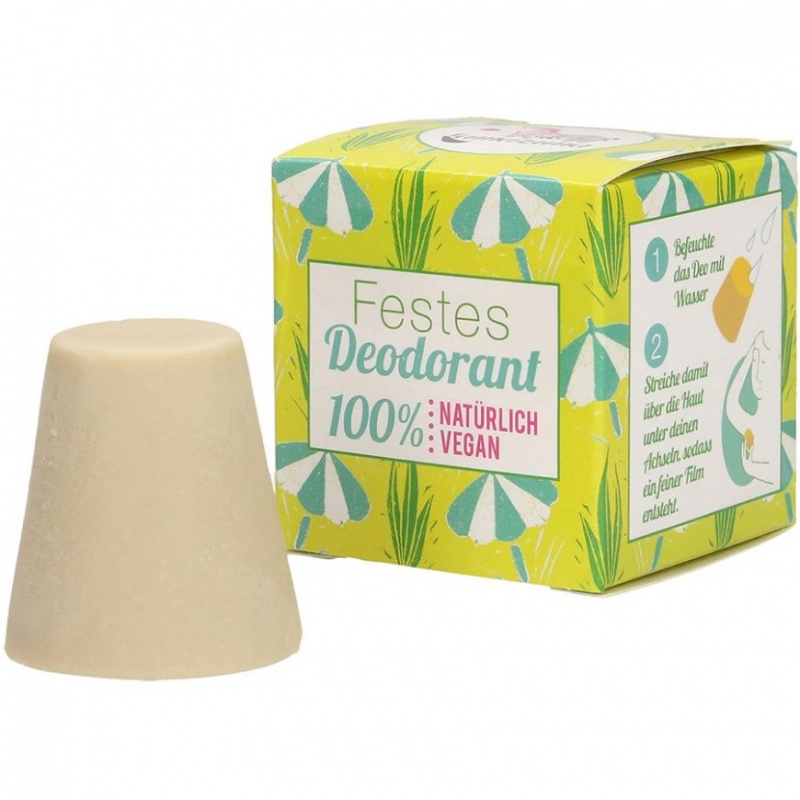 Lamazuna Solid Deodorant (£9.90) is new to the UK after becoming a bestseller in France. Handmade in the region around Nice, the deodorants are free from aluminium salts, instead made with 100 per cent naturally derived ingredients. Also, Lamazuna is dedicated to giving back to the planet by getting involved in tree planting initiatives and charity partnerships!
Ethique Botanica Solid Deodorant (£11) contains magnesium hydroxide, zinc oxide and bamboo to absorb sweat and oil, along with jojoba and sweet almond oil to leave underarms silky soft.