With winter just around the corner, discover how to nourish your gut and stay well this season with Bimuno® Immunity.
It's the time of year when the days get shorter, Hallmark Christmas films and Harry Potter come on the TV, and there is an evolutionary need to find someone to be your hot water bottle and, in this economy, go Dutch on the heating bill.
This season doesn't just conjure images of warm drinks, a crackling fire, and fluffy blankets – rain, snow, cold, and flu also come to the fore. Germs are waiting for you under the mistletoe, and if you're not careful, your nose will end up as red as poor Rudolf's – and very little will be merry or bright. You tell your kids the adage "you'll catch your death" to stop them from waddling into the house with soggy trousers and puddles at their feet. When will they listen?
Your numb hands hold a to-do list longer than your child's Christmas wish list: buy presents, hide the gifts, decorate the house, keep your children entertained, cook enough food for a small army – it is endless. The colds also feel endless, with the dry winter air providing optimal conditions for viruses to survive and spread. This time last year, we were experiencing the worst flu season in a decade.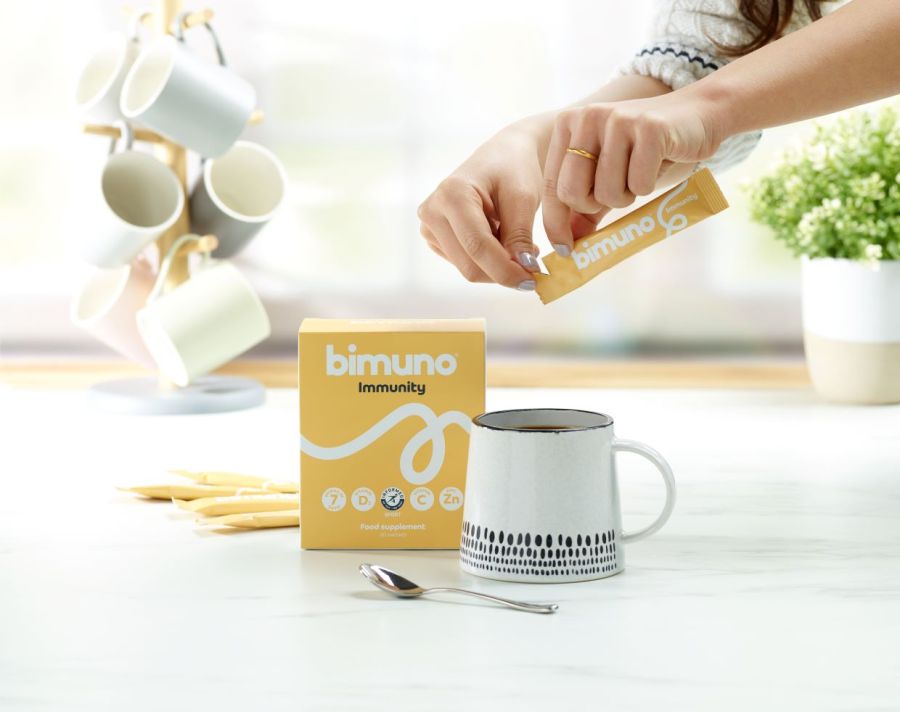 Bolster your immunity this winter
It is supposed to be the "most wonderful time of the year", but it starts to feel like the most stressful. You have to contend with the inevitable family conflict after an overly competitive game of Monopoly, the disagreements over the 'Secret Santa' budget and the pressure of secretly wrapping your child's presents.
The lead-up to Christmas calls for indulgence, and parents deserve a treat. It is a holiday ritual to eat your weight in pigs in blankets, pile on the roast potatoes higher than you would at Toby Carvery and have one too many Buck's Fizz.
But, all told, no amount of alcohol can dull the pain and prepare you for a month of online browsing, crowded Christmas markets and other parents circling the last turkey crown like vultures. We've all been there, the desperate trip to Tesco on Christmas Eve because you forgot the stuffing.
In the days after, thousands of people will be having tense discussions with their partner, stuck on various motorways around the country, about how next year they will be spending Christmas at home with the curtains closed and the door locked, and definitely not seeing family.
In short, the festive season is full of ups and downs. You probably aren't thinking about the health of your gut in the middle of the frantic flurry of festive activity – but you should be.
Gut-friendly festivities
Overindulgence reigns at this time of year, and the number of people seeking help for digestive problems rockets at this time of year as a result. The parties, rushing about, lack of sleep, and stress can put your entire system on high alert. As a result, you go back to work in January feeling more drained than when you put your out-of-office on in December.
A gut-friendly festive season is crucial, but we understand that this can be a struggle. Food and drink can be your only comfort when charting a smooth course through extended family festivities, where familiarity often breeds contempt. Healthy eating goes out of the window, and you wish you could follow closely behind.
There are ways to enjoy the festivities without your gut suffering. As well as eating fibre-rich, colourful veggies, like winter greens, parsnips, Brussel sprouts, celeriac, swede and beetroot, there are measures you could start taking now to help support your gut ahead of the festive period.
There are trillions of bacteria happily coexisting within your gut, collectively known as the gut microbiome. The intensity of this fast-paced season can cause a constant stream of stress hormones that disrupt the balance in your gut.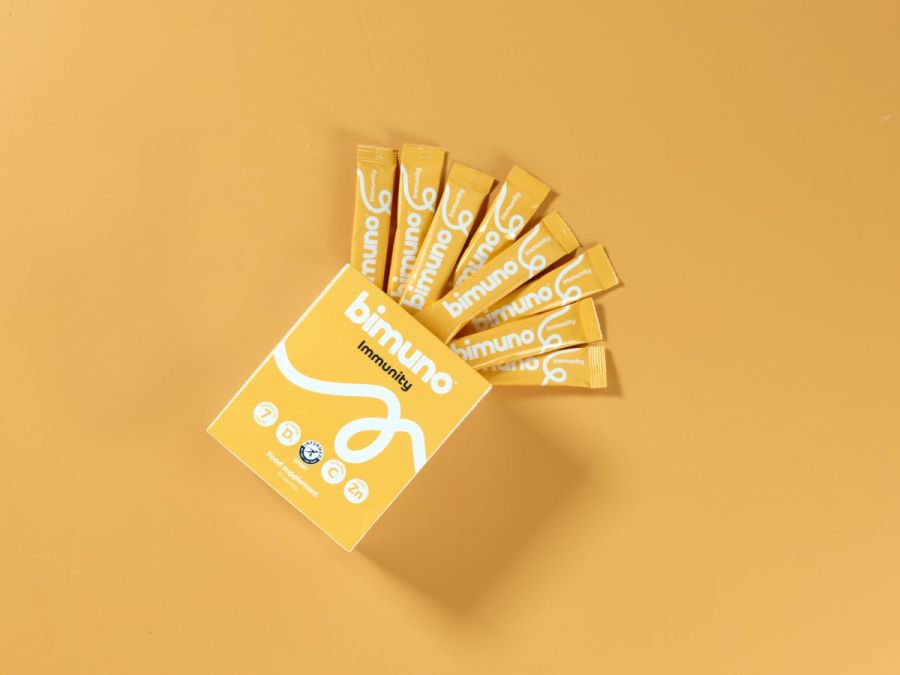 While enhancing the body's natural immune response with a healthy diet should ideally be your first port of call, Bimuno® Immunity is the perfect stocking filler for those needing extra TLC. With the launch of Bimuno® Kids Immunity, it can now be gifted to the whole family, too!
These taste-free food supplements seamlessly blend into your little one's hot chocolate or a comforting hot drink of your own. A healthy gut means happy kids, as over 70% of the immune system is located in the digestive system. Bimuno® Kids Immunity supports the optimal function of the immune system by stimulating the growth of bifidobacteria, a beneficial bacteria in the gut, leaving less room for potentially bad bacteria.
The convenient daily sachet can be implemented into your child's routine as easily as an advent calendar. The 4-in-1 Vitamin and prebiotic blend contains Vitamin C, D3, Zinc and an award-winning prebiotic to support your child throughout the winter lurgy season.
Bimuno® is here to provide you with the year-round gut and immune support you and your children deserve.