From mushrooms and enzymes to crystals and CBD, these emerging beauty and skincare trends are set to be huge in 2022. Here's how they'll help you have your best skin yet…
Every day, it feels like we're seeing yet another new skincare ingredient, which vows to eclipse all others. With so many ingredients out there, all promising a plethora of benefits, it can be tricky to tell the true skin-boosting powerhouses from the trendy yet ineffective fads.
We enlisted the help of some skincare experts to take a closer look at the science behind five emerging beauty and skincare trends, which are set to be huge for 2022…
5 beauty and skincare trends to look out for in 2022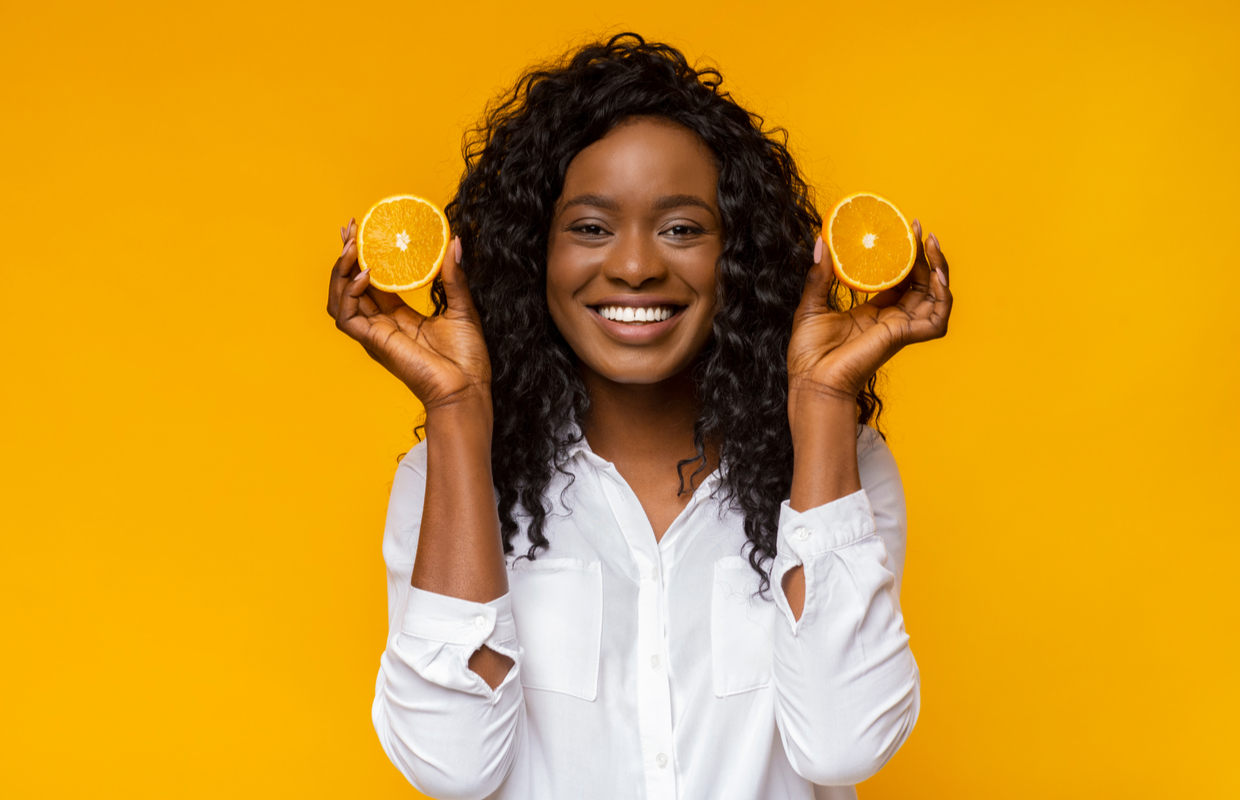 Enzymatic exfoliators
First up in the 2022 beauty trends is a brand new exfoliating powerhouse. Gone are the days when the only way to exfoliate your skin was with a gritty scrub. In recent years, we've seen plenty of chemical exfoliants that use AHAs (Alpha-Hydroxy Acids) to exfoliate.
However, heads are now turning to the new exfoliator on the scrubbing block: enzymes. These are typically fruit enzymes that break down and remove dead skin cells.
'Specifically, enzymes in skincare are breaking down keratin proteins that hold dead skin cells together,' says dermatologist Dr Alia Ahmed (thepsychodermatologist.com). 'The dead skin cells are removed without affecting your skin's natural pH, maintaining the integrity of the skin barrier.'
Another big positive of enzymatic exfoliators is their suitability for sensitive skin. Unlike chemical and physical exfoliants, which usually offer a deeper, harsher level of exfoliation, enzymatic exfoliators only touch the surface of the skin. 'This means they avoid disrupting the skin barrier and are therefore less likely to irritate,' adds Dr Ahmed.
Try the trend…
Kat Burki pH+ Enzyme Essence (£100) works to prevent breakouts and whilst supporting the skin's acid mantle to keep lipids and moisture locked in, and pollutants and toxins out.
Frances Prescott Tri Balm Cleanser (£49) is formulated with botanical oils to melt away make-up along with enzymes to gently exfoliate and hyaluronic acid to lock in moisture.
Tolpa Sebio 3 Enzyme Face Peel (£9.99) uses fruit enzymes to remove the keratinized epidermis without irritating skin. The result: less sebum, fewer blackheads, and smoother skin.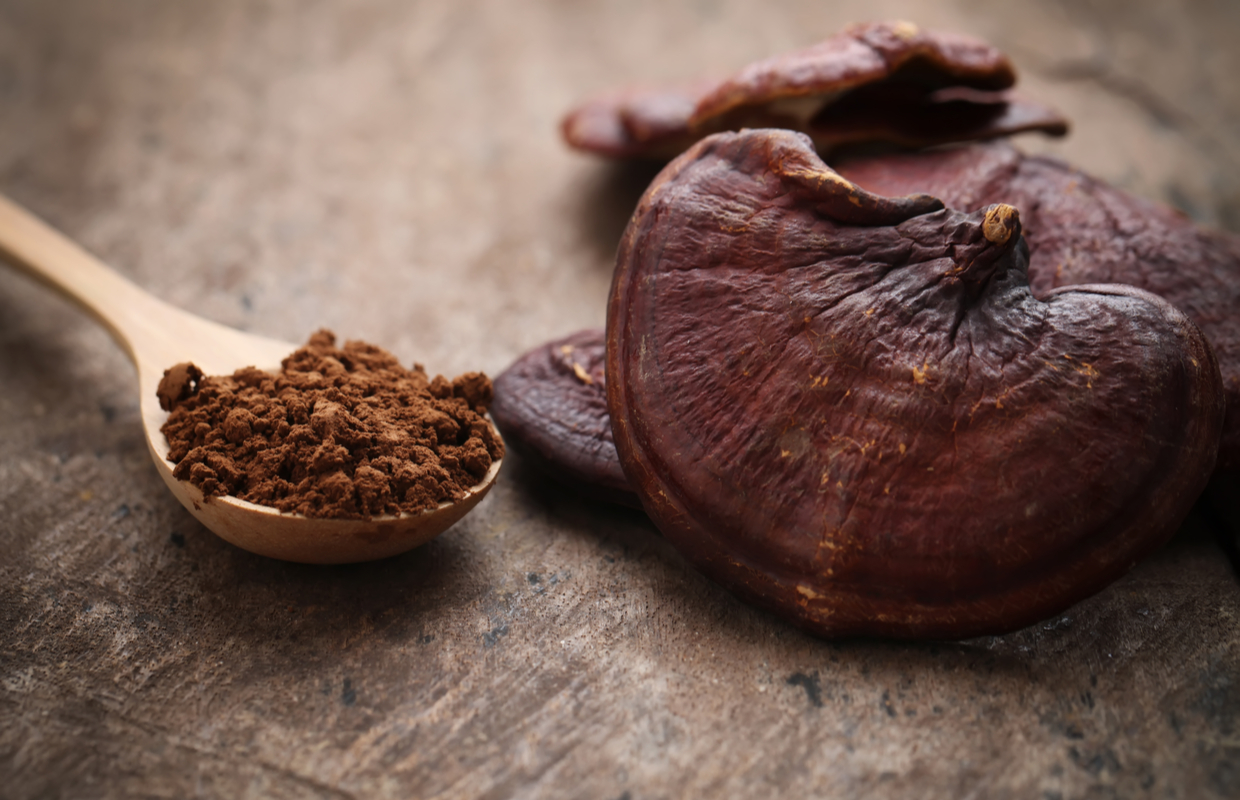 Mushroom skincare
Ayurvedic skincare is a huge trend right now and is based on traditional Indian medicine. There are plenty of hero ingredients but mushrooms, in particular, are among the key beauty trends for 2022.
'Mushrooms have always been a hugely important ingredient in Ayurvedic culture and Eastern skincare,' explains Deepika Patel, founder of ilody. 'In the past year or so we have seen more mainstream brands tap into these ancient, time-tested ingredients.'
There are several species of fungi that offer a variety of skin benefits. Many have been shown to effectively brighten, thanks to kojac acid.
'This natural by-product of mushrooms is a powerful brightening ingredient that can help with hyperpigmentation and melasma. The acid blocks the production of the enzyme tyrosine, which is responsible for dark spots,' says Deepika.
Furthermore, snow fungus, more commonly known as tremella mushroom, is a hydrating powerhouse for your complexion. With its impressive ability to hold up to a whopping 500 times its weight in water, this potent ingredient runs circles around the current hydration hero, hyaluronic acid. The fungi's smaller particle size also allows it to penetrate skin more deeply than hyaluronic acid, for even greater hydration.
What's more, many mushrooms also possess anti-inflammatory and antioxidant properties. 'Mushrooms are packed with omega fatty acids and ceramides that can help to build up your skin barrier, protecting it from outside aggressors that can trigger an inflammatory response,' says Deepika.
Try the trend…
ilody luxmi serum (£72) is formulated with hydrating tremella mushroom to leave skin plump and glowing. It's also rich in vitamin D, which strengthens the skin's barrier, helps increase cellular turnover while neutralising free radicals.
Wo Skincare Power Toniq Pore Refining Essence (£15) minimises the appearance of pores, banishes blemishes and deeply hydrates skin, thanks to a potent blend of mushroom extracts and black willow bark.
Q+A Zinc PCA Facial Serum (£9) contains a unique blend of zinc PCA, reishi and shiitake mushrooms, which all work together to minimise pore size and fight blemishes, without drying out your skin.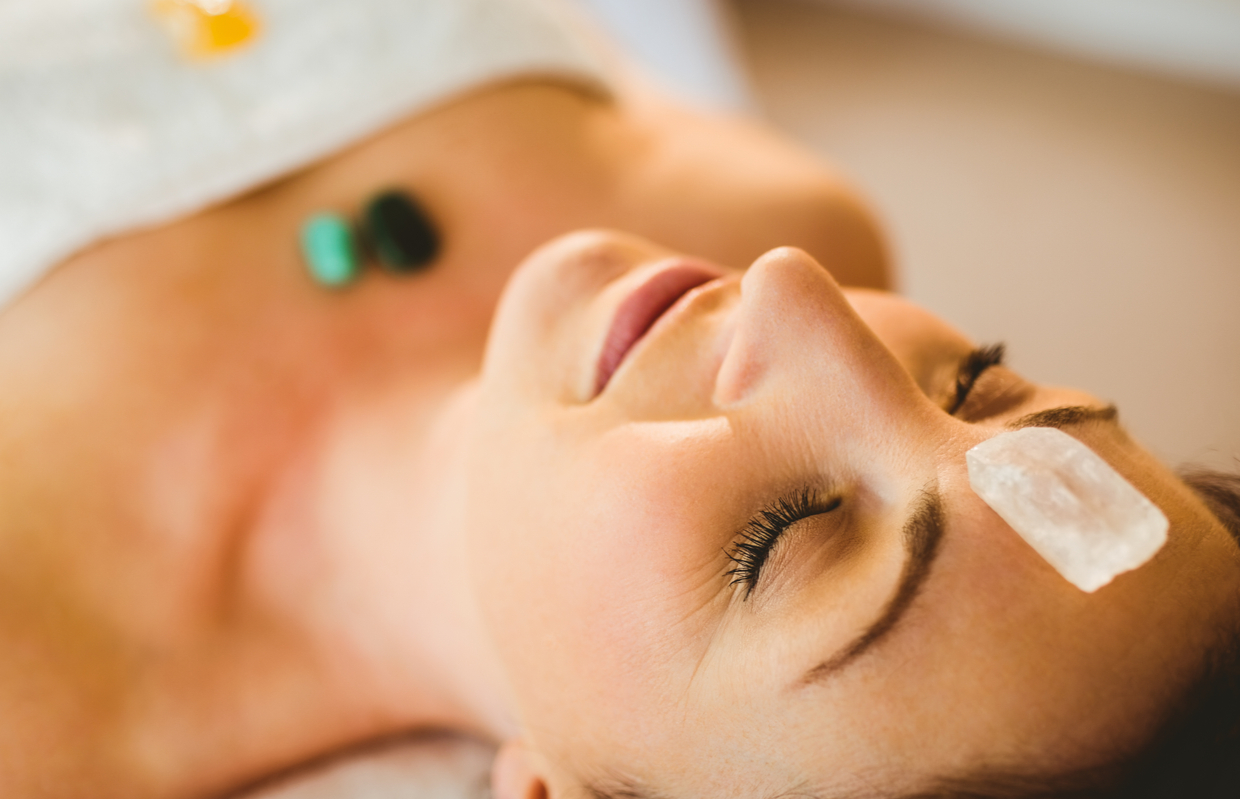 Energy healing
Recently, we've seen a new skincare trend emerging that cashes in on the power of energy healing. There are a couple of different sub-categories. However, each shares the same core idea that the energy in the product has been altered in some way to benefit your skin and wellbeing.
Crystal healing
Beauty tools like jade and rose quartz rollers have been skincare staples for quite some time. However, as 2022 gets underway, skincare products that actually contain crystals are among the big beauty trends. It's believed these crystals can raise the energy within a product to improve its benefits.
'Crystal energy has been around for a very long time, and it is the healing modality that uses the energy in crystals to evoke different states of being,' adds Emma Froelich-Shea, brand president at Naturopathica.
'Certain crystals, such as rubies, are also believed to remove toxins in the blood and improve blood circulation.'
Vor-Mag™ water
Another skincare ingredient harnessing the power of energy healing is Vor-Mag™ water. This new beauty ingredient is water that has been "vortexed" and magnetised to elevate the energy of a product.
'The vortex creates living energetic water by implosion, which we believe makes the water more readily available to our bodies, enhancing the delivery of the beneficial ingredients to the skin,' explains Anya Wolfenden, director of innovation for Heritage Store, the creator of Vor-Mag™ water.
'Water naturally forms spirals as it flows, and it purifies and vitalises itself. The vortex mimics nature, energising and oxygenating the water as it moves,' she adds.
Try the trend…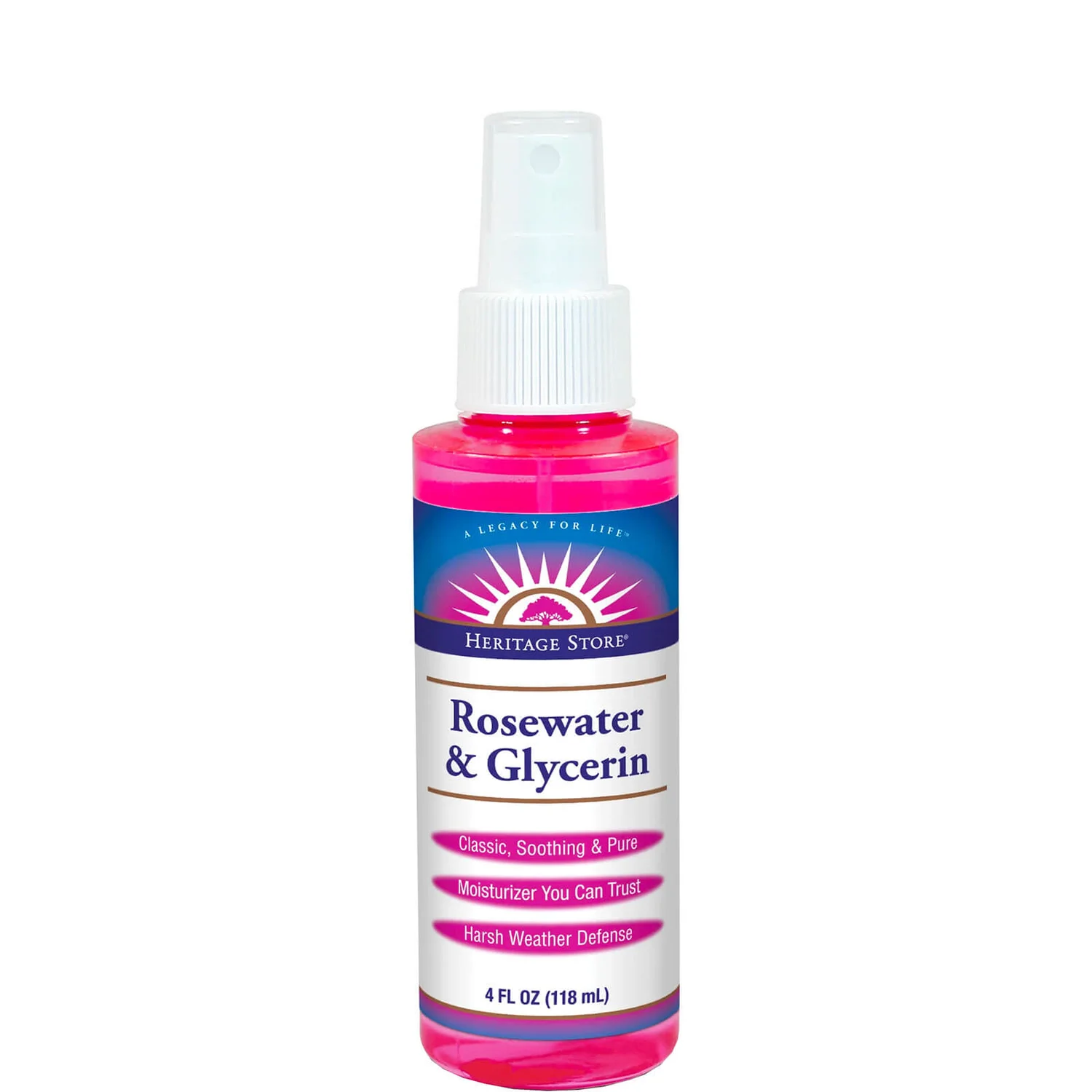 Heritage Store The Glow Giver Facial Mist (£7.99) contains only a handful of hardworking ingredients, which we love: rosewater to soothe and tone, glycerin to lock in moisture, and Vor-Mag™ water to re-fresh and re-balance.
Crystal Clear Quartz Powerball Miracle Eye Serum (£39.99) utilises the healing power of quartz, as well as hyaluronic acid to reduce wrinkles and puffiness. Plus, it also helps cool skin thanks to the naturally cold quartz crystal.
Naturopathica Crystal Energy Masks (£50) are infused with crystal energy to nourish skin and calm the mind. Choose from a Green Tourmaline Energy Mask, an Amethyst Peace Mask or a Ruby & Dragon's Blood Love Mask.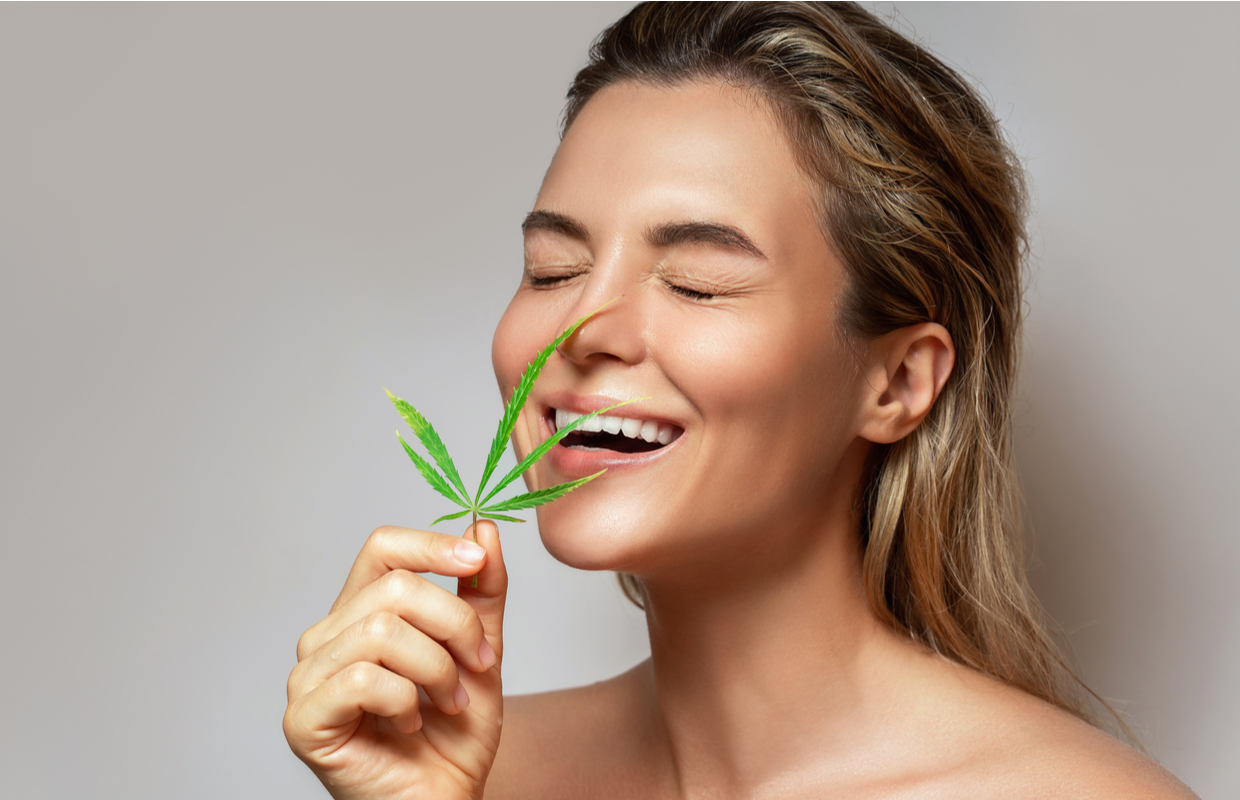 CBD skincare
CBD skincare has become huge over the past year. With research continuing to uncover the wide spanning benefits of this ingredient, CBD in skincare is set to grow further.
'There are endocannabinoid receptors in every layer of the skin, in almost every skin cell, of the human body,' says CBD expert Ruby Deevoy. 'This makes a fully functioning endocannabinoid system (ECS), with which phytocannabinoids from the cannabis plant interact.
'When the ECS is activated by your naturally produced endocannabinoids or phytocannabinoids, something called 'endocannabinoid tone' is created. This helps regulate the normal function of the waterproof skin barrier – your first defence against microbes, UV rays, free radicals and pollution.'
Furthermore, CBD has been shown to have impressive anti-inflammatory properties. This aids in the healing of many skincare issues such as eczema, acne and psoriasis.
'The full benefits of this amazing extract from the Cannabis Sativa L plant are yet to be discovered, but the initial findings are very promising,' adds Michelle Rust, founder of CBD brand, Potyque.
'Our clinical research proves that our Potyque CBD Calming Cream has an anti-inflammatory effect due to its natural healing properties.'
Just some of the latest CBD products are listed below…
Try the trend…
Hey Jane Active Super Seed Facial Oil (£54) is powered by natural ingredients, including full-spectrum CBD, green tea and argan, to calm irritation, reduce fine lines and clear up blemishes.
Naturecan CBD Skincare Range (from £8) uses broad-spectrum CBD oil to soothe and hydrate sensitive skin. The range includes a moisturiser, clay mask, hand cream, and more.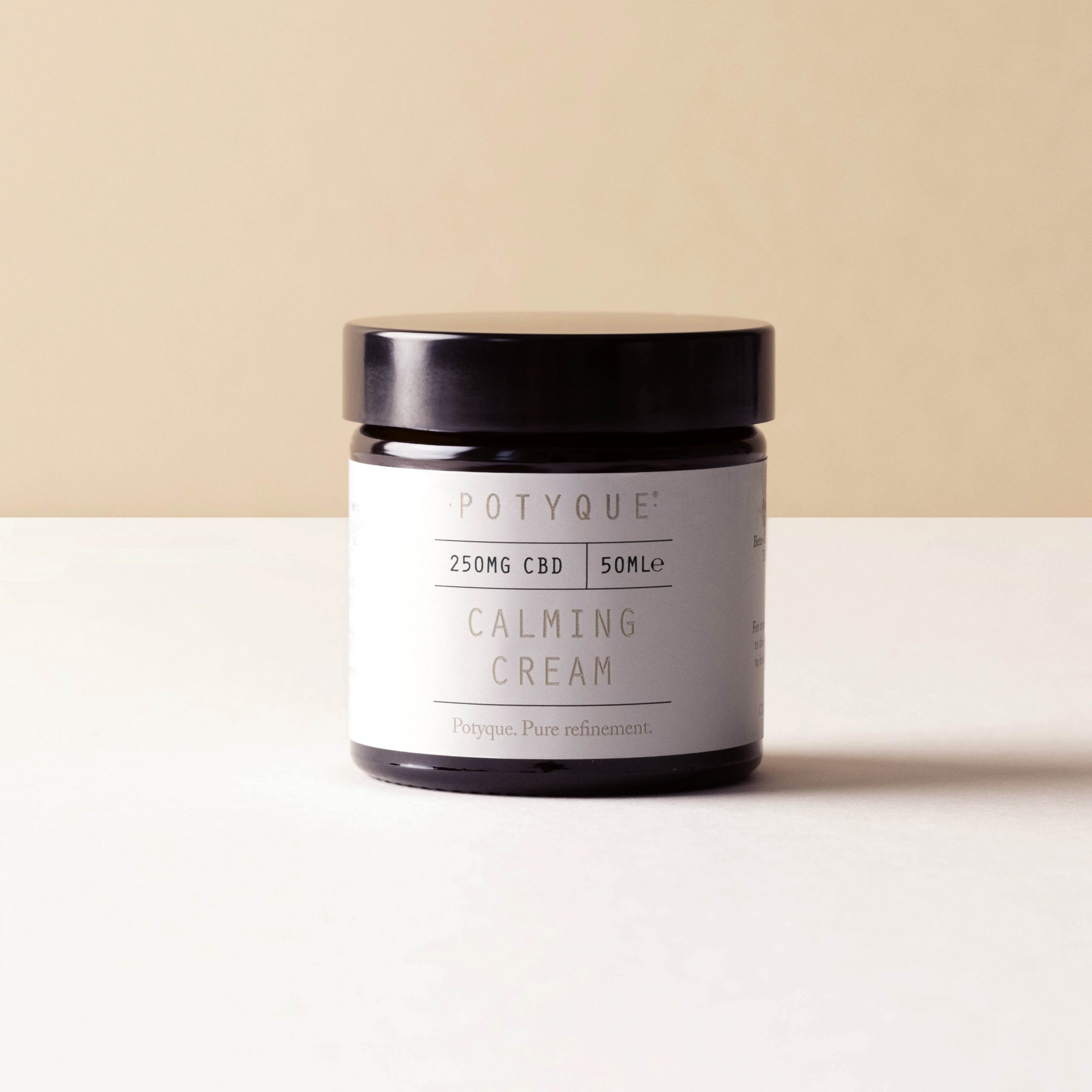 Potyque Calming Cream (£56) is powered by anti-inflammatory and antioxidant ingredients, including full-spectrum CBD. It's great for soothing dry, irritated skin.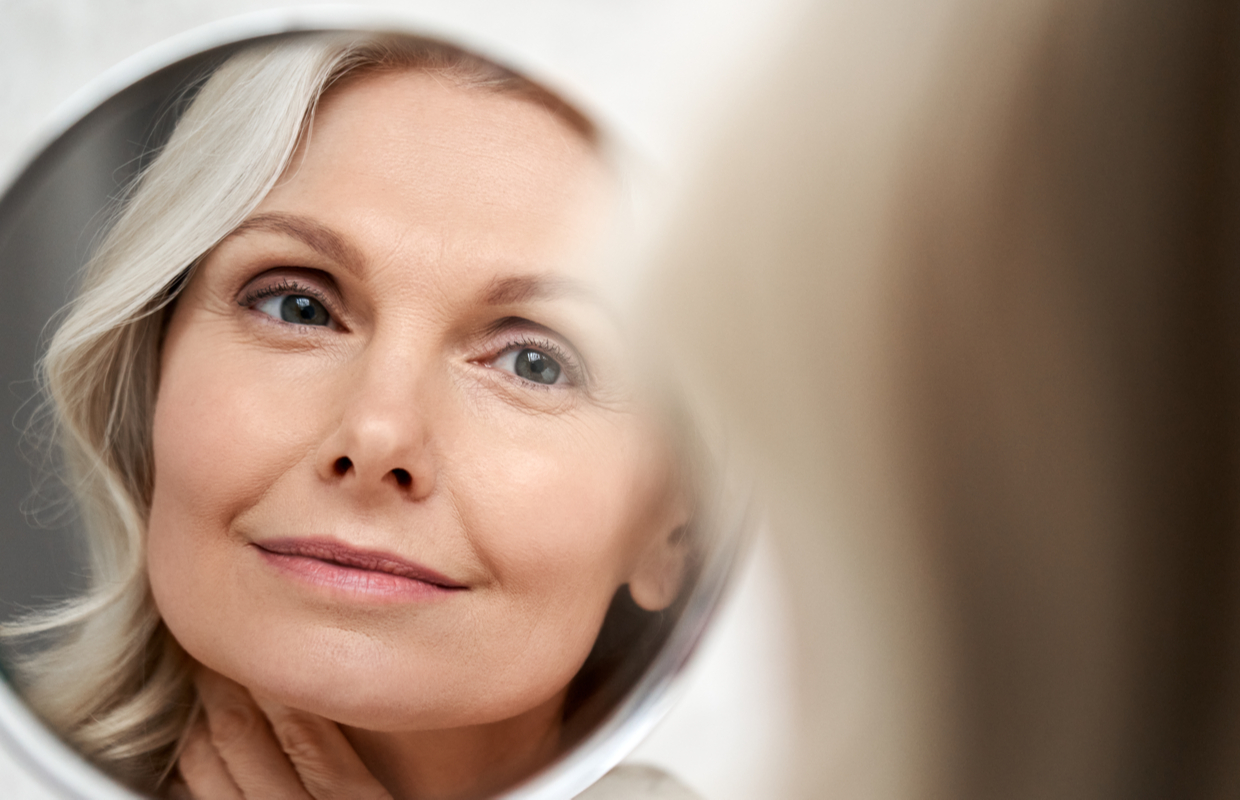 Microbiome-friendly skincare
Just like your gut, your skin is home to a delicate microbiome filled with good bacteria. Because of this, lots of skincare brands are developing microbiome-friendly cleansers, powered by pre- and probiotics. These ingredients help to support the skin's good bugs and protect against those that cause acne and inflammation.
'Your skin is an ecosystem made up of microorganisms that help to protect us from toxic substances like everyday grime and bacteria,' explains leading medic and co-founder of Science of Skin Cleanse No. One, Mr Douglas McGeorge MBE.
'Traditional cleansers strip the skin of all microorganisms, good and bad. This leaves your skin exposed and damaged with no natural barrier or healthy bacterial support. When "bad" bacteria outweigh the "good" bacteria, that's when problems start and conditions such as acne appear.'
To combat this, beauty experts are now recommending microbiome-friendly products to avoid disrupting your skin's protective layer.
'Using products that work alongside your microbiome will help to restore your skin's natural balance and increase protection against inflammation, all while still removing the daily build-up of dirt, sebum and make-up,' adds Douglas.
Try the trend…
Science of Skin Cleanse No. One (£15.99) is powered by prebiotics, salicylic acid and green tea to prevent breakouts, reduce redness and minimise pores – all without stripping your skin.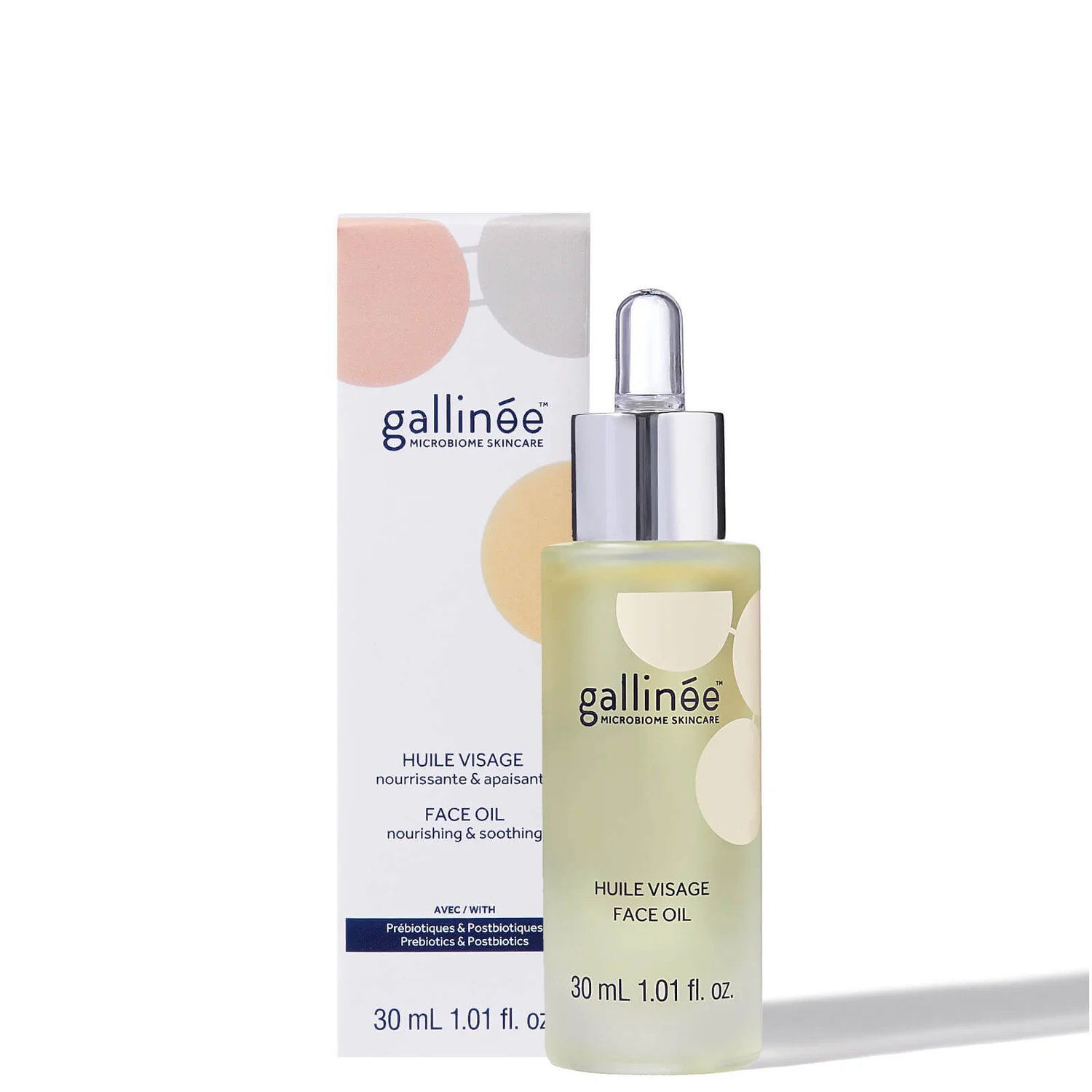 Gallinée Prebiotic Face Oil (£35) uses patented prebiotic and probiotic complexes in a highly concentrated formula to repair the skin barrier and boost skin radiance.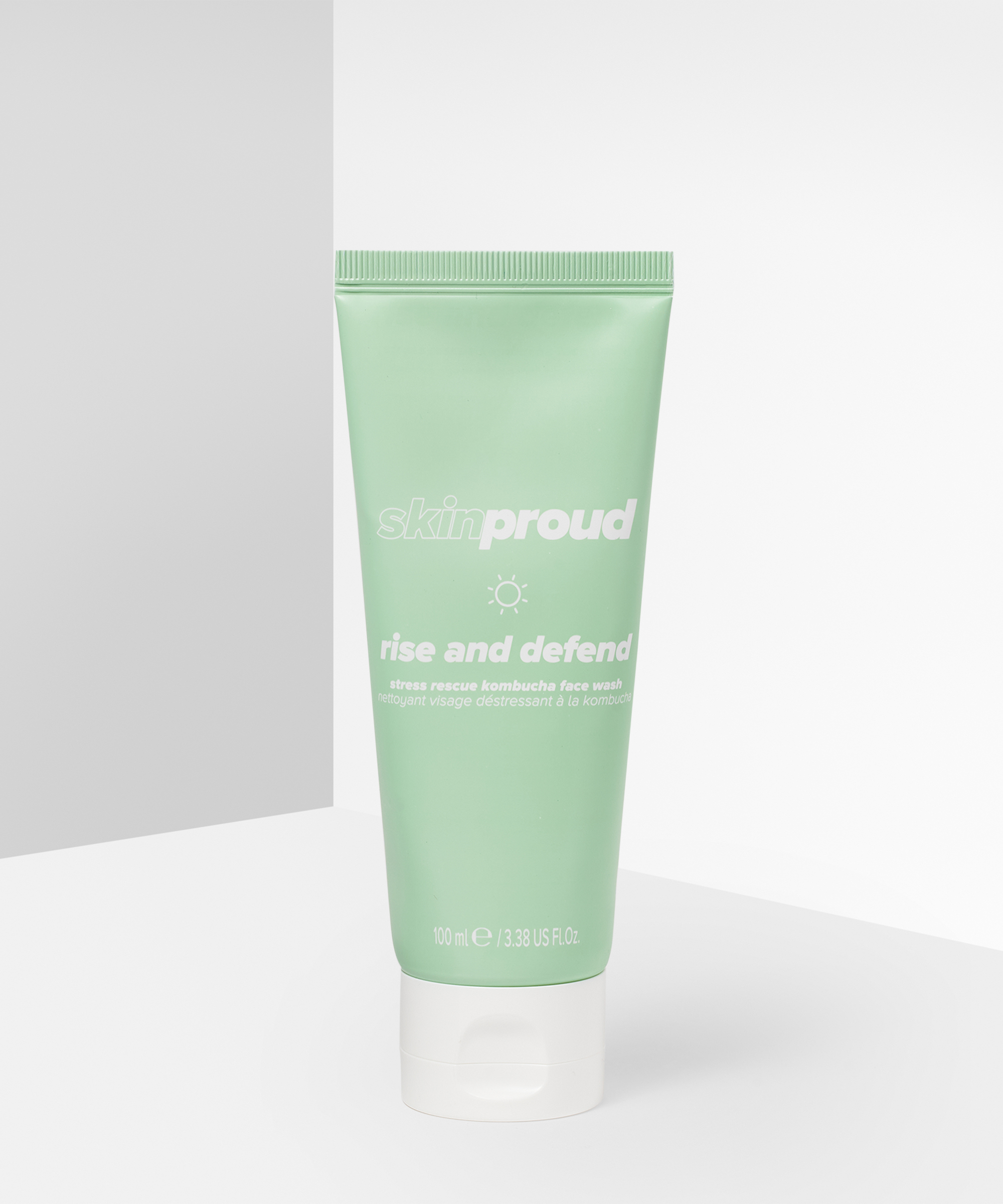 Skin Proud Rise and Defend Face Wash (£12.95) is filled with antioxidant and probiotic-rich kombucha, along with hyaluronic acid and niacinamide, to balance the skin's microbiome and leave your complexion glowing. Pair with the Skin Proud Sleep Defence overnight mask for best results (£14.95).