Eating well through a lockdown means more than simply surviving; a few canny tricks can help you thrive.
By Anna Blewett.
Now more than ever your store cupboard may hold the key to your health…so how to get the best from what you have? 'Think about what you can make with what you've already got so you're not buying up supplies other people might need,' advises Bridget Benelam, nutrition scientist at the British Nutrition Foundation.
'For example I've had a packet of red quinoa in my cupboard for nearly a year; now is the time to use it!'
1 Try new foods
'We all have foods and ingredients that we're comfortable with and use all the time,' says Bridget. 'Perhaps it's time to get outside the comfort zone a bit and try new things.' You might normally swerve heart-of-palm or ackee in the tinned vegetables aisle, but why not give them a try?
Varying the choice from your cupboard is a smart plan. 'Our bodies need a range of nutrients to function properly – macronutrients (carbs, proteins and fats) – and micronutrients (vitamins, minerals and other compounds found in plant-based foods such as polyphenols and antioxidants),' explains registered nutritionist Rebecca Stevens (nourishandnurturenutrition.com).
'However, we don't eat nutrients, we eat food and all foods contain a selection of nutrients. If we eat a range of foods and have good diversity within our diets, the more likely we will be to get all the nutrition we need.'
Why not try dried sea vegetables, miso, cold-pressed seed oils?
2 Start sprouting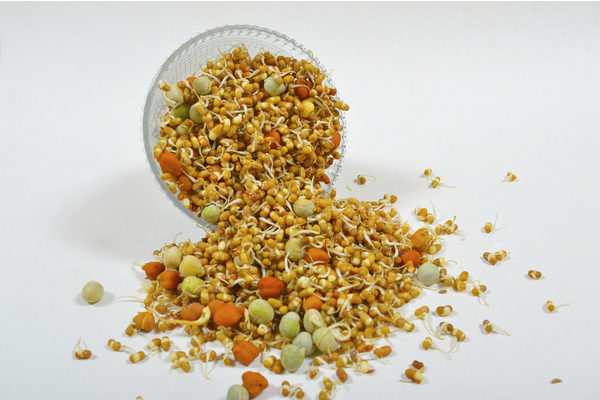 You might be familiar with mung bean sprouts or an alfalfa salad topping, but did you know the sunflower seeds, chick peas, lentils, mustard seeds, dried peas and and wild rice in your cupboard can also be soaked and sprouted for harvest in days?
'When you eat sprouts, you're eating a living food packed full of enzymes, vitamins and nutrients,' say Anna Carlile, author of Grounded: A Companion for Slow Living (£15, Hardie Grant) which will publish in May.
'And when you sprout, you're creating a delicious, economical, highly nutritious food source for yourself. Sprouts are at their most nutritious (and tasty) eaten raw. They can be added to salads and smoothies, sprinkled on toast (try them with avocado or hummus) or simply eaten on their own.'
3 Stock up on nuts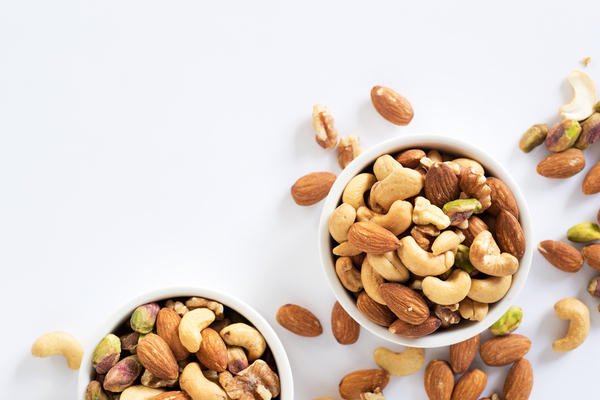 These store cupboard powerhouses serve up protein, omega-3 and omega-6 fats, plus a heap of nutrients (including magnesium, selenium and vitamin E, and really come into their own when fresh dairy milks are unavailable.
'If you make nut milk yourself, you have the option of soaking the nuts beforehand,' says Julia Watkins, author of Simply Living Well (£16.99, Hardie Grant). 'Not only does this soften the nuts and draw out their rich flavours, it also neutralises their phytic acid and enzyme inhibitors, which makes them easier to digest.'
Julia also recommends adding the leftover nut pulp to recipes for crackers, raw energy balls and hummus, maximising precious nutrients and fibre that would otherwise be binned.
4 Look twice at cans and jars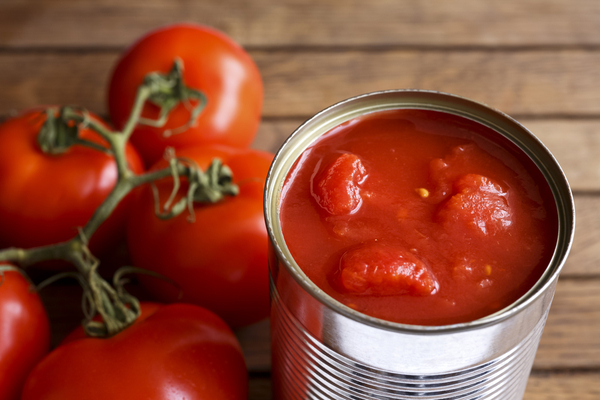 It's time to overcome preconceived ideas about store cupboard veg and sauces. Provided you avoid any option with added salt or sugar, jars and cans may even have an advantage over fresh.
For some food such as carrots and tomatoes, the antioxidant properties are increased when they are cooked compared with when they are raw,' says renowned nutritionist Dr Marilyn Glenville (marilynglenville.com). 'And the longer those two are cooked the better.'
Canned tomatoes are a good resource if you have them, but they can be optimised. 'When you cook tomatoes you can also add olive oil as this helps your body to absorb the antioxidant lycopene that's present,' says Marilyn.
5 Explore new grains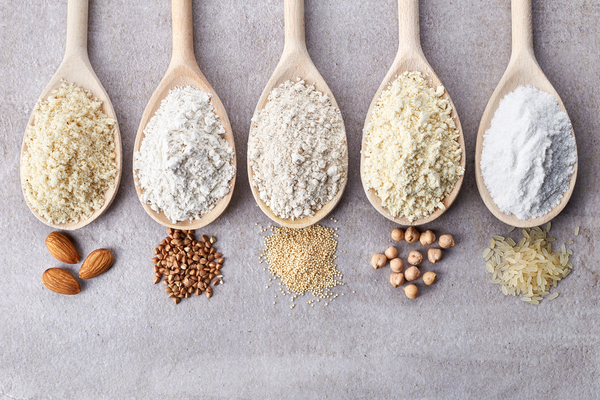 The standard white flours in your cupboard will help you create pancakes, bread and cakes that are healthier than shop-bought alternatives, but once you run out you'll find benefits in switching from bleached wheat.
'If standard baking flours aren't available, you could try an alternative such as spelt, buckwheat, chickpea or coconut,' says registered nutritionist Rebecca Stevens (nourishandnurturenutrition.com). 'These options have different nutrients compared to white flour; for example they are all higher in protein.'
In fact, buckwheat (a seed rather than a cereal) is a good source of fibre and is naturally gluten free. Flours ground from amaranth, barley, brown rice, chia, rye and even teff are worth seeking out for their extra nutritional values.