It's often criticised for being unhealthy – after all, most chocolate is laden with sugar – but the right type can be enjoyed as part of a healthy diet and lifestyle. For World Chocolate Day (July 7), let's take a closer look at the health benefits of chocolate…
Chocolate: it's a guilty pleasure for many of us. However, new research is suggesting that chocolate could offer a range of health benefits – but it's important you're choosing the right stuff.
When a craving hits, you might be tempted to reach for a traditional bar of creamy milk chocolate – but these tend to be loaded with sugar. In fact, commercial milk, white, and some dark, chocolate bars often contain sugar as the first ingredient, followed by cocoa butter, milk and often very small quantities of cacao.
On the other hand, dark chocolate contains a much higher percentage of cacao solids, so it's naturally lower in sugar. It's also packed full of antioxidants and other beneficial compounds. Below, we've rounded up some of the key health benefits of chocolate, before taking a closer look at some of the 'healthier' ways to get your fix…
6 surprising health benefits of chocolate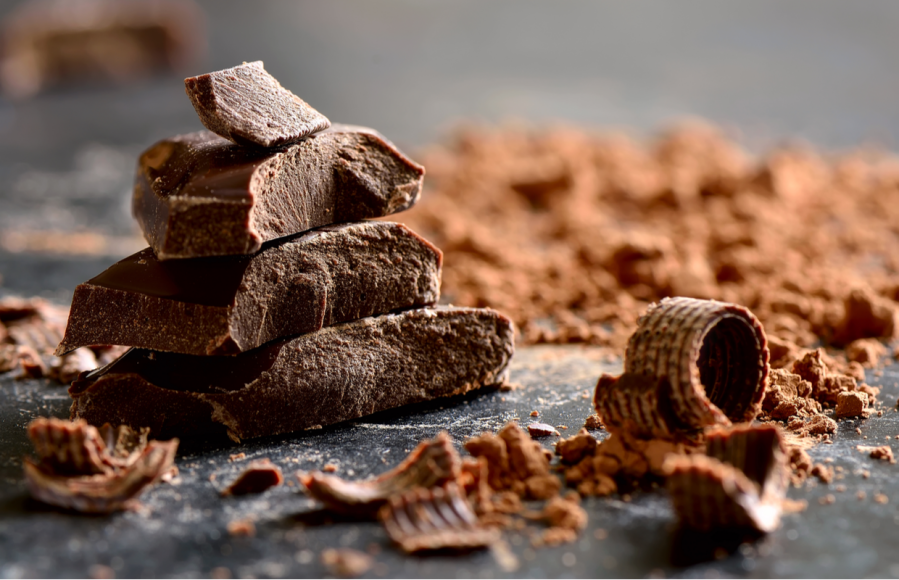 1. Cacao contains beneficial plant compounds
Dark chocolate is loaded with antioxidants called flavanols, a natural compound found in plant foods such as fruit, vegetables, tea, coffee, wine and also cacao.
'A recent study found that the brains of healthy adults recovered faster from a mild vascular challenge and performed better on complex tests if the participants consumed cocoa flavanols beforehand,' says Paula Werrett, a registered nutritional therapy practitioner from the Institute for Optimum Nutrition.
2. Chocolate can support mood and pain
Dark chocolate contains anandamide, a chemical that hooks up to receptors in your brain, increasing mood, as well as phenylethylamine, a neurotransmitter that stimulates your brain's pleasure centres and may help reduce pain
3. Chocolate could help to control appetite
One small study showed that participants ate less junk food, which is often high in salt, sugar and fat, after eating dark chocolate. This was not the case for those who consumed milk chocolate. Another study found that dark chocolate consumption was significantly lower than when eating milk or white chocolate, suggesting we need to eat less of it to feel satisfied.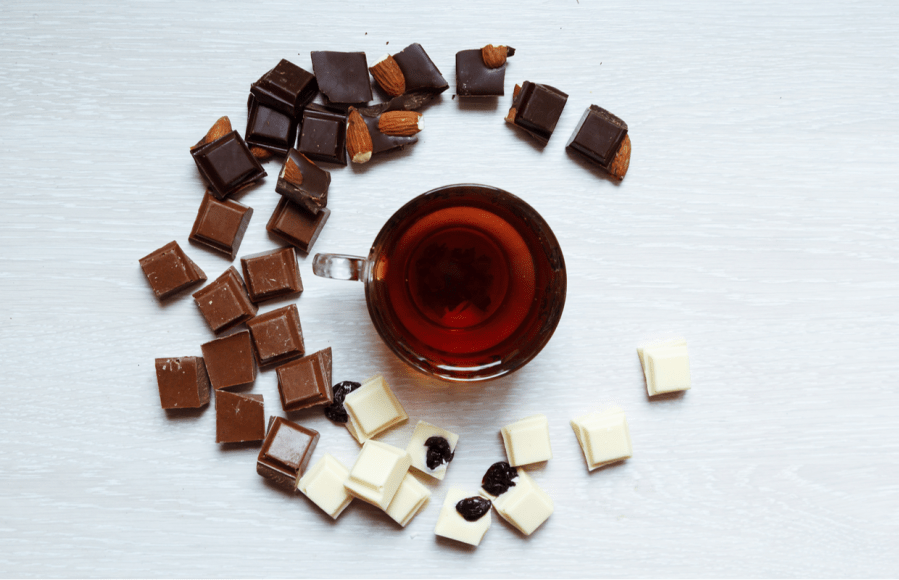 4. Chocolate beats tea for one type of antioxidant
A study published in The Lancet showed that chocolate contained four times as much of a substance called catechin, a type of flavonoid, as tea. Another study found that cocoa contained higher levels of flavonoids overall per serving than black tea, green tea and red wine – all of which are known to be rich in flavonoids.
5. Dark chocolate contains helpful nutrients
If you choose a bar of at least 70 per cent cacao, it will contain iron, magnesium and zinc. 'Magnesium is especially helpful in easing feelings of anxiety and aiding sleep, whilst zinc is involved in supporting your immune system,' says Paula. Iron is vital for energy and levels can be lowered around the time of menstruation.
6. Chocolate could have benefits for your heart health
The flavonoids in cacao or dark chocolate are particularly associated with benefits for heart health. 'Studies suggest they can also lower blood pressure, reduce blood "stickiness", improve responsiveness of the blood vessels, reduce inflammation and even reduce cholesterol,' says Paula.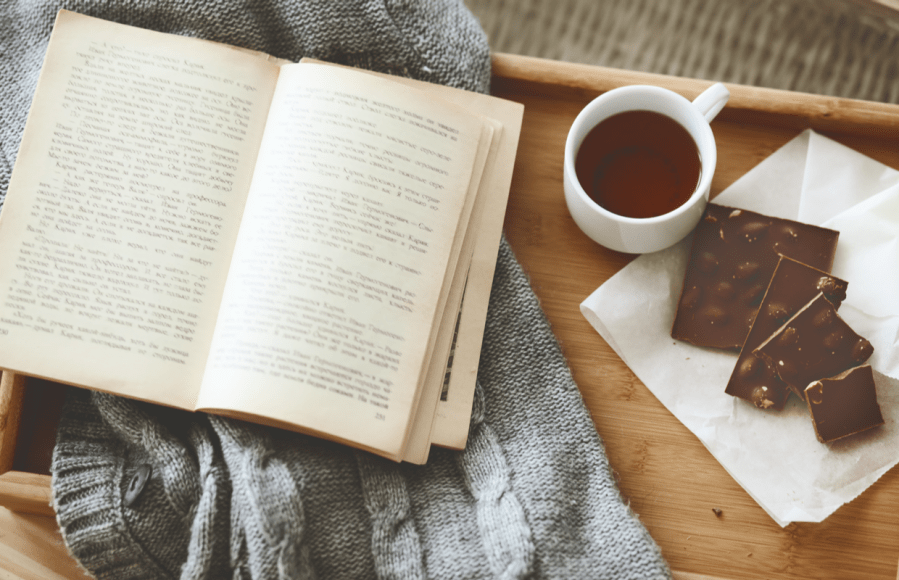 7 healthier ways to enjoy chocolate
Celebrate World Chocolate Day and reap the benefits of chocolate with these healthier alternatives, tried and tested by editorial director, Katy Sunnassee…
Four Sigmatic Mushroom Cacao Mix with Reishi helps you wind down at the end of the day. The organic Peruvian cacao is an effective mood enhancer, while reishi, known as nature's ultimate anti-stress tonic, helps balance an overactive hormone system and improve sleep quality. Cinnamon and cardamom add extra flavour and help with blood sugar balance.
VERDICT: 'Functional mushrooms are the latest health trend, so this drink ticks many boxes. I found it a little bitter on its own so mixed it with milk, although it was hard to mix completely without lumps at the bottom. It's probably best mixed in a blender rather by hand, but I would definitely use again.'
Simsanté bars and hearts are packed with nutrition – from seeds and nuts to quinoa and coconut flakes. They get most of their sweetness from the jaggery plant, as well as naturally sweet spices, such as cinnamon. Raw cane sugar is one of the last, if not the last, ingredient, unlike most regular chocolate bars where you'll find sugar top of the list.
VERDICT: 'I tried one of the slim but large, dark and white chocolate slabs, and it felt indulgently crunchy thanks to the seeds.'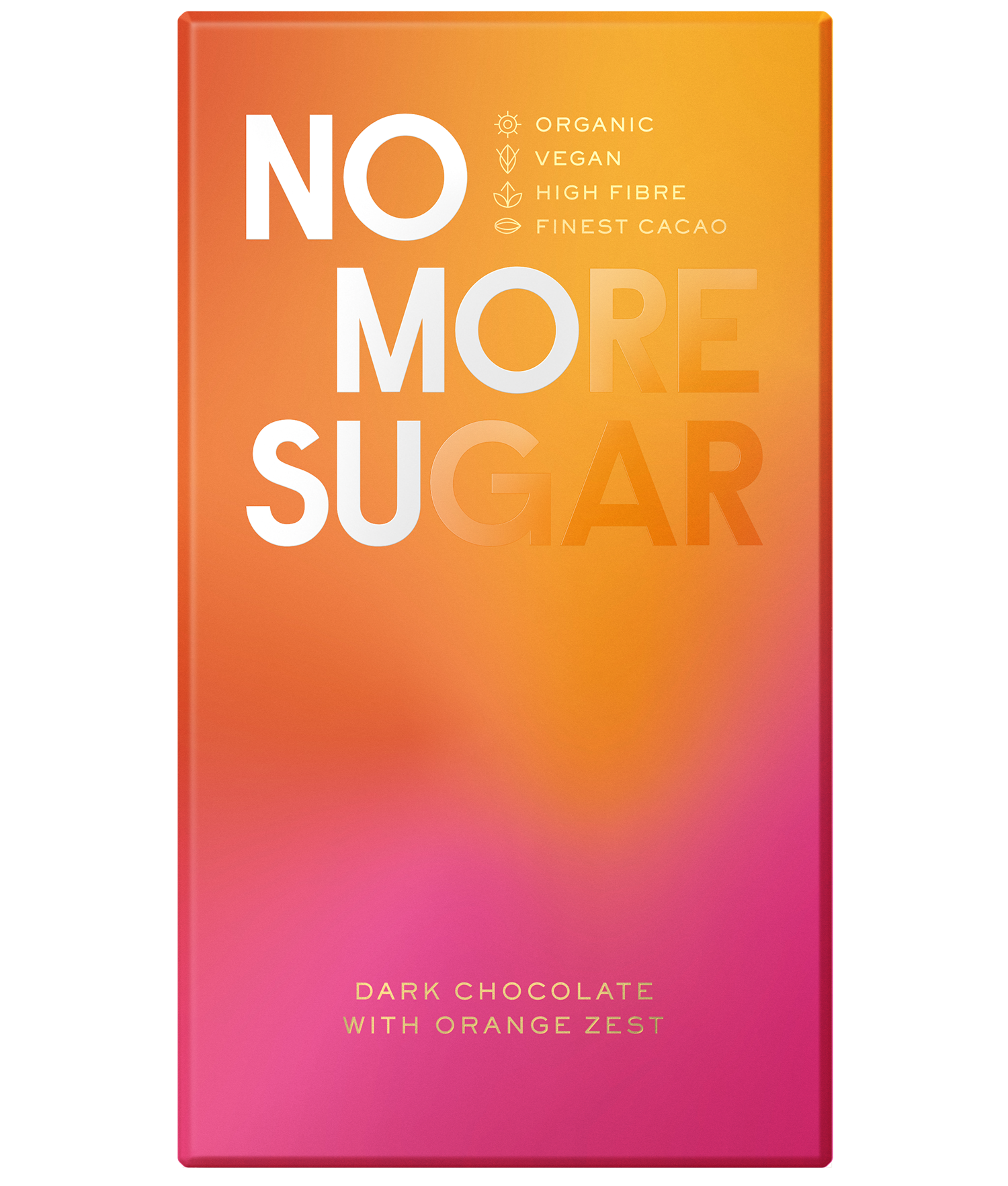 Nomosu chocolate bars are sugar-free and low-carb, making them perfect for keto or low-carb lifestyles. Sweetened with the best-quality stevia for no chemical aftertaste and no-carb sugar alternative, erythritol, they won't spike your blood sugar. They also contain inulin which acts as a prebiotic.
VERDICT: 'Unlike some sugar-free chocolate bars, these really are sugar free and contain no artificial sweeteners. They're some of the best, if not the best, no-sugar chocolate bars I've tried. My faves are the dark chocolate and orange, as well as the almond butter.'
Resilient Nutrition Switch On is a new morning drink for better focus, memory and mood. It contains the prebiotic fibre inulin to help slow glucose uptake in the gut, as well as ginger, which is rich in blood sugar-lowering compounds. It's free from palm oil and artificial colours, flavours and preservatives. Just add water or milk.
VERDICT: 'This drink is super chocolatey! Normally I'd avoid anything with added caffeine, but this didn't give me the jitters.'
Benefit Chocolate 85% Cacao is made of single-origin Colombian cacao, along with added vitamins and minerals. Choose from Vitamin, which contains 12 vitamins as well as fibre; Protein, which contains 19 per cent plant protein; and Energy, which contains B vitamins.
VERDICT: 'If you're going to scoff a bar of chocolate, why not make it one with added benefits? I like these bars, although they are quite hard to bite into! The high cacao content help ensure you don't scoff the lot, though, which is good, so this is one that will last a while!'
Ancient + Brave Cacao Collagen combines cacao, carob and cinnamon with calming ashwagandha, plus each serving provides 2,000mg of bovine hydrolysed collagen peptides for skin health.
VERDICT: 'I just adore this drink! It tastes delicious – no bitterness – plus I love the fact it's also helping me relax with the ashwagandha and doing good for my skin. I'll also add a dash of Ancient + Brave True MCT oil for some healthy fats. It makes a great keto drink if you're following a low-carb lifestyle.'
Dirtea Mushroom Cacao is another new mushroom cacao combo drink. With reishi mushroom, coconut milk and lucuma, this completely sugar-free drink is one to enjoy any time of day, but it would work well in the evening thanks to its calming ashwagandha. It also contains cinnamon and vanilla bean extract.
VERDICT: 'Yum! This cacao and coconut milk powder mixes easily into milk – I went with coconut milk to complement the ingredients – and it's lovely and chocolatey! Despite no added sugar, it tastes sweet, thanks to cinnamon, lucuma and vanilla bean powder. It made a lovely smooth mug of hot chocolate – I'll be fighting my husband over this one!'
Words: Katy Sunnassee | Images: Shutterstock