If you don't have a lot of time, it's surprising how much you can pack into a mini-break and come away feeling refreshed. Yvonne Martin spent 24 hours in the city of Bristol, complete with walking, sightseeing, great food and a relaxing overnight stay at the Aztec Hotel & Spa…
Words: Yvonne Martin
We dropped into Bristol for an overnight stay to break up a journey down to Cornwall and found the perfect combination of exercise, great food, sightseeing, and deep relaxation – all in 24 hours.
We combined a stay at the Aztec Hotel and Spa on Aztec West, Almondsbury, BS32 4TS, about five miles from the centre of Bristol, with some exploration of the city. Our plans for the day were firstly guided, as they often are, by the need for a good brunch.
Walking in the city of Bristol
A bit of googling led us to The Crafty Egg at 113 Stokes Croft, Bristol, BS1 3RW, and we were pleased with our find for several reasons. Firstly, great food. I had cheesy eggs in a rich tomato sauce with flatbreads and it was delicious. Secondly, it's got a nicely busy, bustling atmosphere, friendly staff and is filled with plants.
Thirdly, it landed us in a great part of town for taking in the street art. We had planned to seek out some Banksy murals, but we also discovered many other interesting artworks by exploring this area. My partner Allan loves to take pictures of interesting doors for his Instagram account (@passione_per_porte) so our visits to new places often mean darting down side alleys looking for likely subject matter. Here, every turning showed us some new piece of amazing artwork on a door or a wall.
While walks in nature have their benefits, the urban location of Bristol provided so much to see that we strolled for hours that day and hardly noticed the miles – this was particularly beneficial for increasing our step count!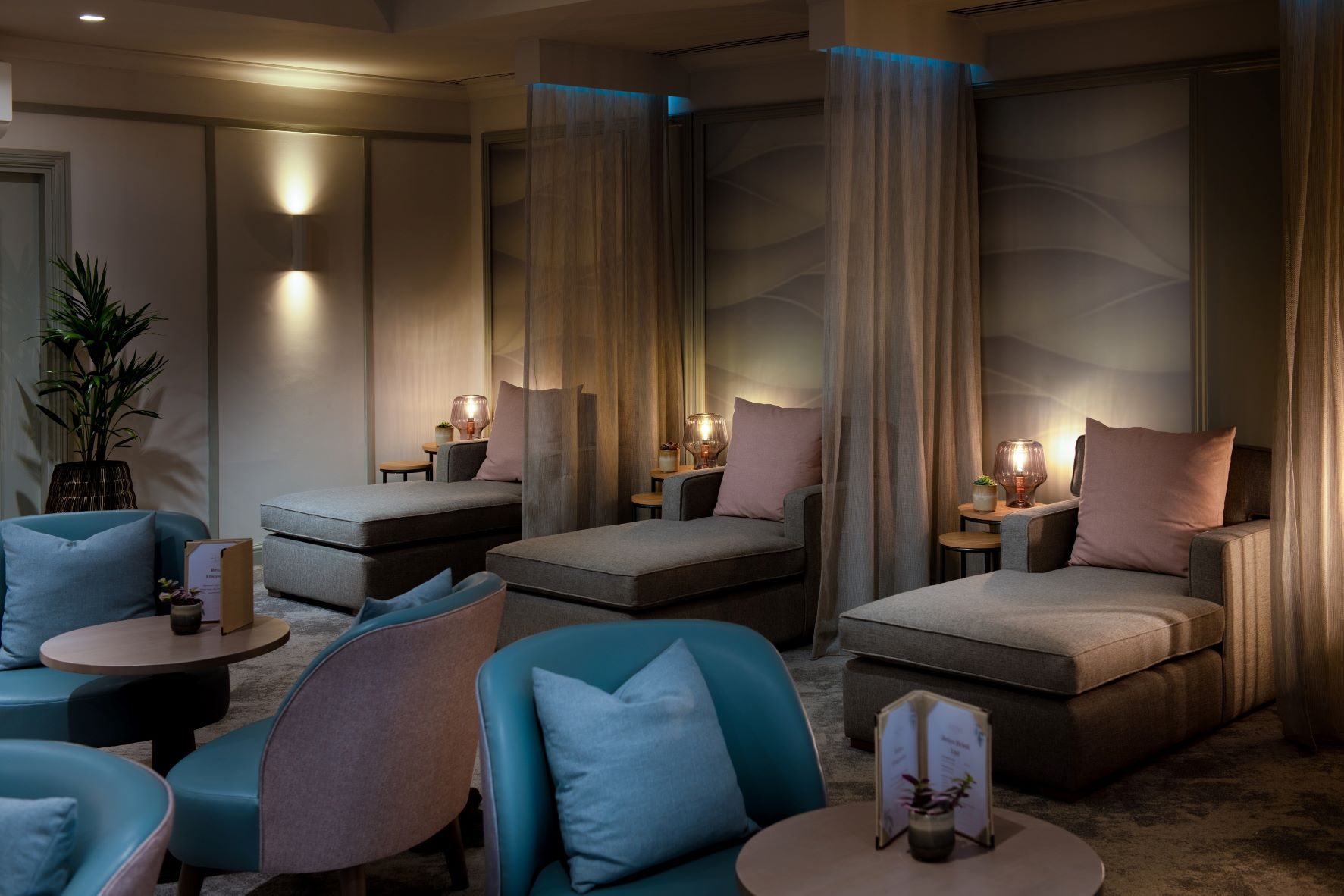 Relaxing at the Aztec Hotel & Spa
After all that roaming around, we were ready for some relaxation so headed back out of town to the Aztec Hotel & Spa. The location is not far from the busy M5, but once you're through the doors all is calm. While it's part of a chain of hotels, it feels individual, with cute sketches decorating the walls and a lofty restaurant space featuring wooden beams reclaimed from old sailing ships.
Our room was bright and contemporary, and a robe and slippers were all set out on the bed in readiness for a trip to the spa. I failed to find the second robe (which was in the wardrobe all along) so called down to reception to see if they could send one up. Within minutes, a member of staff was at the door with what we needed. So, good, quick, friendly service I'd say.
At the spa I went for a swim in the pool and then tried out the sauna and steam room which were both very good. Then, after 10 minutes in the hot tub, I was ready to just lie back and relax on a lounger.
You can enjoy a range of relaxing treatments at the spa, including a Caudalie Back, Face and Scalp Treatment (£95 Monday to Friday and £100 Saturday and Sunday) and a Resveratrol Facial also using Caudalie products (£75 Monday to Friday and £80 Saturday and Sunday). I didn't try out a treatment in the spa however, as they were all booked up unfortunately. The lesson here is to book up your treatment in advance!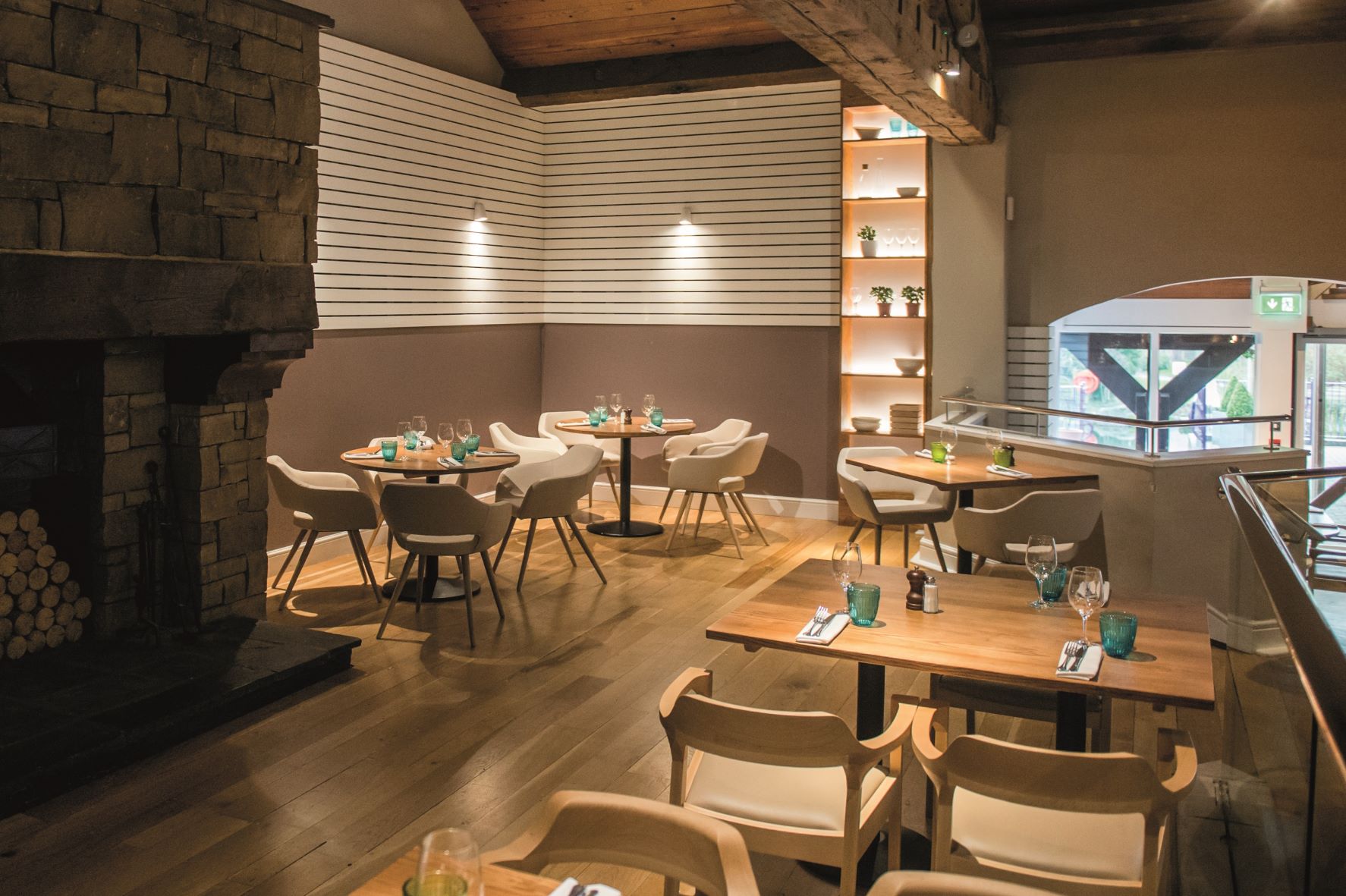 Dining at the Aztec Hotel & Spa
Dinner in the hotel's restaurant, The Curious Kitchen, was excellent. I went with some vegetarian options – a roasted beetroot starter and a lentil burger for main. They were both so full of flavour and variety. Plus, the presentation was stunning. For dessert, I had a bourbon-soaked date and almond frangipane with clotted cream ice cream. I could have eaten the whole thing all over again – it was incredibly rich and utterly almondy. The next morning, we enjoyed a cooked breakfast that set us up for the rest of our journey west into Cornwall.
It was a great experience to briefly visit an interesting city that's new to me and then have somewhere so relaxing to spend the afternoon and evening. The Aztec Hotel & Spa's location right near the motorway makes it a convenient spot for a stop-over. It's a great option if you're heading into Devon or Cornwall on holiday and you want to break up your journey by staying somewhere that's a bit of a treat rather than just a place to sleep.
It's given me something to think about for the next time we embark on the long drive to St Ives. It certainly got our holiday off to a great start!
Find out more about the latest prices and offers for a stay at The Aztec Hotel and Spa in Bristol, by visiting https://www.aztechotelbristol.co.uk/short-breaks-offers/.