Whatever your age, awe-inspiring bucket list adventures await just a two-hour-flight away, in the striking natural landscape of Iceland. Writer Ruby Deevoy spent four days in and around the capital of Reykjavik and experienced once-in-a-lifetime wonders of trekking into a 1000-year-old-ice-cave, bathing in a natural hot lagoon, and taking in the ancient Viking culture. Here, she shares the top things to do on a trip to Reykjavik, Iceland – and what to pack.
Touching down in Iceland in early January already feels like you're on another planet. Minus 16 C temperatures, vast, snowy fields, towering mountains, distant steaming geysers and the distinct smell of sulphur in the air from nearby active volcanoes. This is a place where the raw power of nature is inescapable, and breathtakingly beautiful. If you're looking for things to do in Reykjavik, Iceland, read on for some must-try experiences…
Related: Find freedom at Cora Cora Resort in the Maldives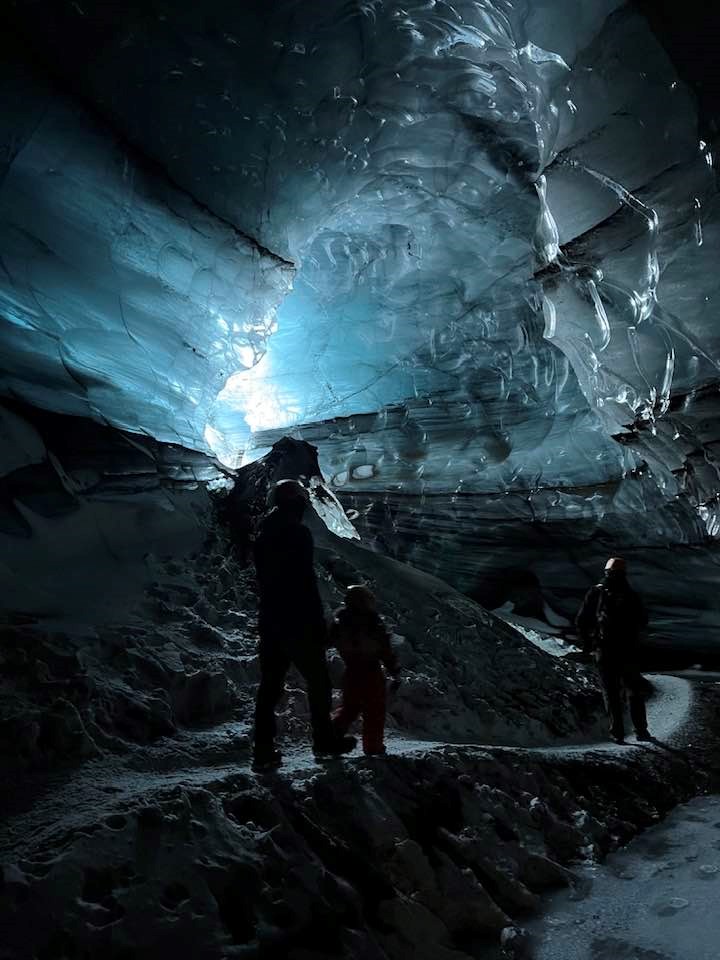 1. Travel into a Glacier
After settling into our hotel and checking out some local cuisine (we tried the lamb soup and 'fisherman's favourite', which was rustic, delicious, and I'm afraid to say extremely expensive despite being a 'budget eats' destination!) our set off on our first day of exploring – to the south coast. With a five-year-old in tow, I had reservations about how the day would go. It was a long drive (about six hours in total, with stops along the way), and I was unsure about how easy trekking into an ice-cave was going to be.
I needn't have worried. Waiting outside our hotel, a SuperJeep pulled up. A tank of a car, which honestly is exactly what you want when speeding down icy roads and crossing deep snow fields. We climbed in and were instantly put at ease by our driver ("Call me Biggie" he said. His Icelandic name was quite a mouthful!) and made friends with the other 6 other passengers. On our way to the ice cave, we stopped off at two of Iceland's most spectacular waterfalls Seljalandsfoss and Skógafoss, as well as a stunning black sand beach, etched with the history of past volcanic eruptions.
When we reached our destination, we were all kitted out with helmets and Ice Grips to attach to our boots. Then we made our journey across the deep snow, until we came face to face with a true natural wonder of the world. The entrance of the ice cave alone was enough to blow our minds – with a great mouth looking as though it were made of crystal, surprisingly dry and warm to the touch. Heading into the glacier was an unbelievable experience which, with a bit of hand holding, even my five-year-old managed just fine. The sparkling walls and deep tunnels we ventured into will stay in our minds forever.
If you're looking for things to do in Reykjavik, Iceland, which provide a terrific dose of awe (which studies have shown delivers a raft of long-lasting wellbeing benefits!), this is it.
Visit the South Coast & Katla Ice Cave for £443 per adult, £225 per child. Find out more at discover-the-world.com.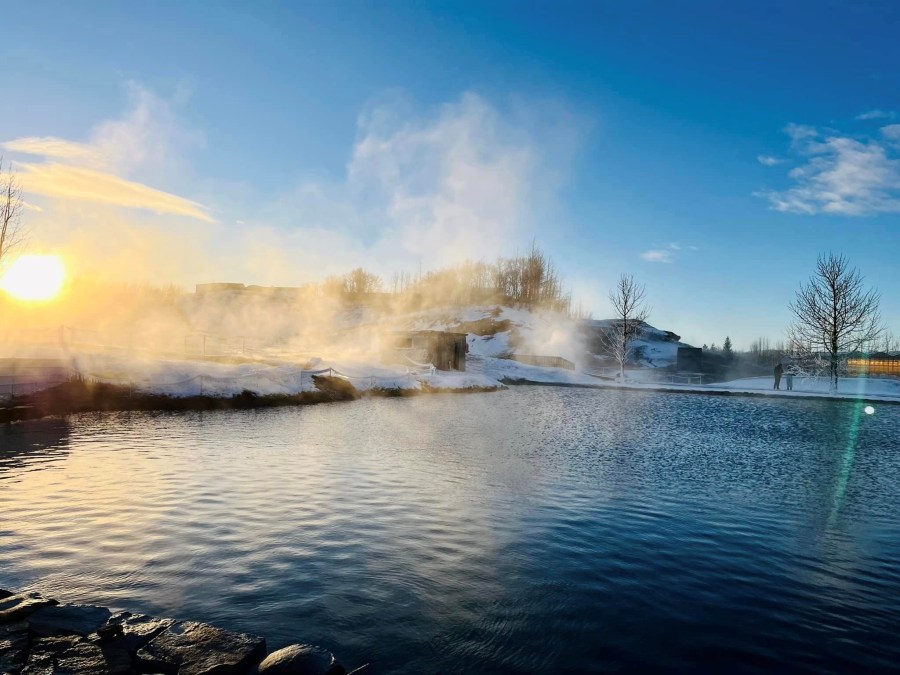 2. Soak in a Geothermal Hot Spring
There are a number of hot springs to choose from, but we decided to rent a car and make the trip to the Secret Lagoon, Iceland's oldest natural pool, a one and a half hour drive from Reykjavik. Away from the crowds, we braced ourselves for the short run between the changing rooms and the pool, but braving the intense cold was so worth it as we submerged ourselves into the 38-40 degree water. Unlike other pools, this one is suitable for children as young as 2 (although my son was the only youngster there).
Fenced off next to the pool, which is surrounded by mossy banks and icicles, you can watch the boiling geyser spout every 10 minutes, keeping the water naturally heated all year round. Better yet, the water is constantly flowing and is completely refreshed every 24 hours.
In the end, we relaxed in the water for about 2 hours! The time just flew by and the chill factor we felt after had nothing to do with the weather.
Secret lagoon, £21 per adult, free for children aged 0-14 years. Find out more at discover-the-world.com.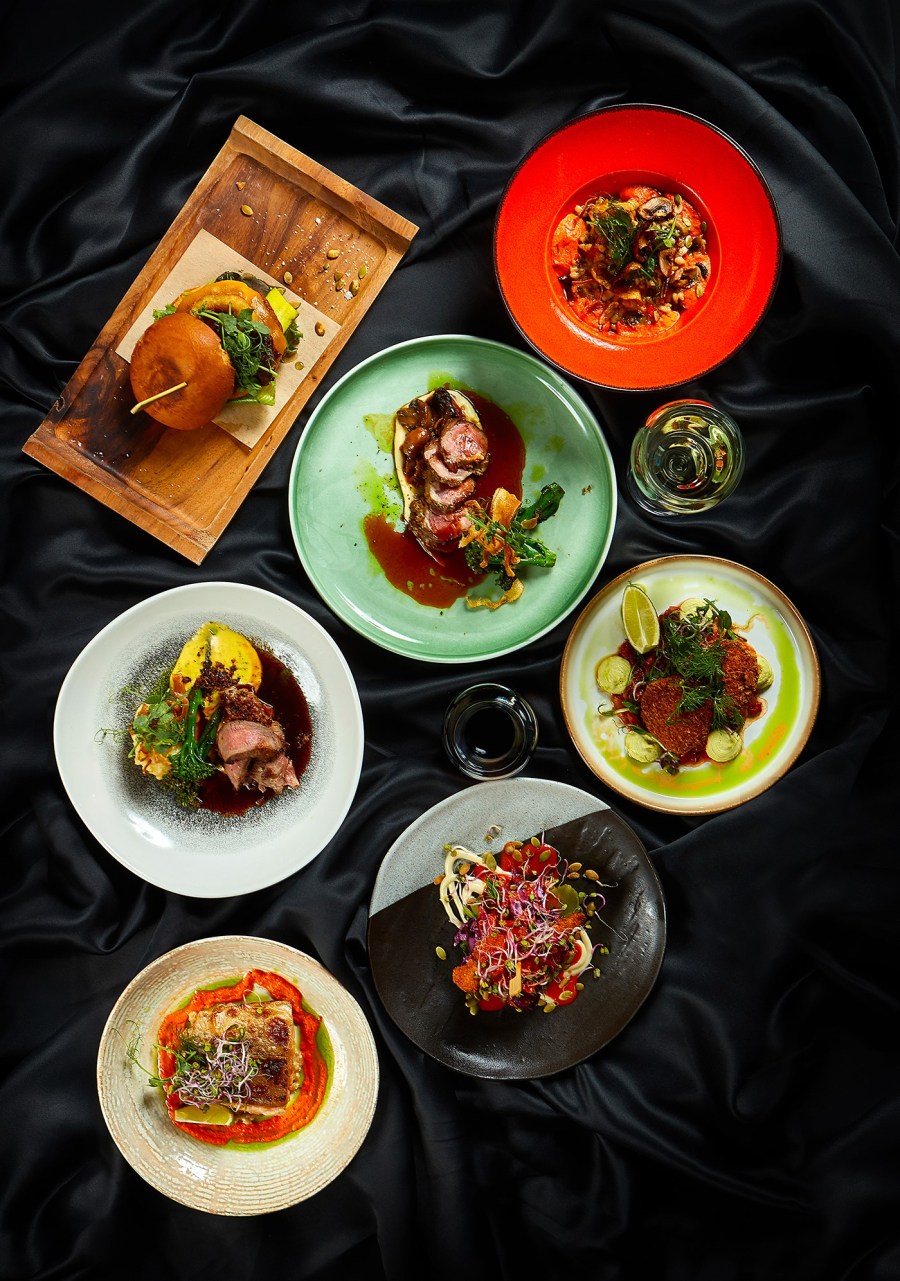 3. Try the Local Cuisine
There are some interesting things on menus around Iceland, including puffin, horse, artic char and the more controversial whale.
If you've got the money to spend on some fine dining head to the twice Michelin awarded Matur og Drykkur. Here, we indulged in 6 sumptuous courses of traditional Icelandic fare. We tried cured sheep, local fish, haddock soup, fresh cheese, cod, spiced cakes and lots more, all paired with delicious drinks (the Icelandic mead is divine!). If you go during the day, you can also make the most of the fact that this restaurant is adjoined to the iconic Saga museum, where you can immerse yourself in Viking history.
For a more casual (and affordable) but still delicious dining experience, we visited Forretta Barrin, a local restaurant in downtown Reykjavik. Here we tried horse (spectacular, but I did feel guilty after when I saw them in the fields), artic char, fabulous cocktails and much more! Even with a small child, we were incredibly well catered to and each dish was more divine than the last.
One great thing many people aren't aware of about Iceland is that, despite the meat and dairy heavy foods of the country, they are exceptionally good at looking after vegans. And they take allergies seriously. My partner has a severe dairy allergy but, rather than missing out, every restaurant we visited had something wonderful to offer, or made him his very own alternative. He never once felt lacking. And we found many of the meals that ordinarily include dairy are made using dairy alternatives (for example, the fish and chips we had was made using oat milk for the batter).
Try the set menu for 14900 KR (approx £84 per person). Find out more at maturogdrykkur.is. Visit Foretta Barrin (4 course set menu from £33 or a la carte).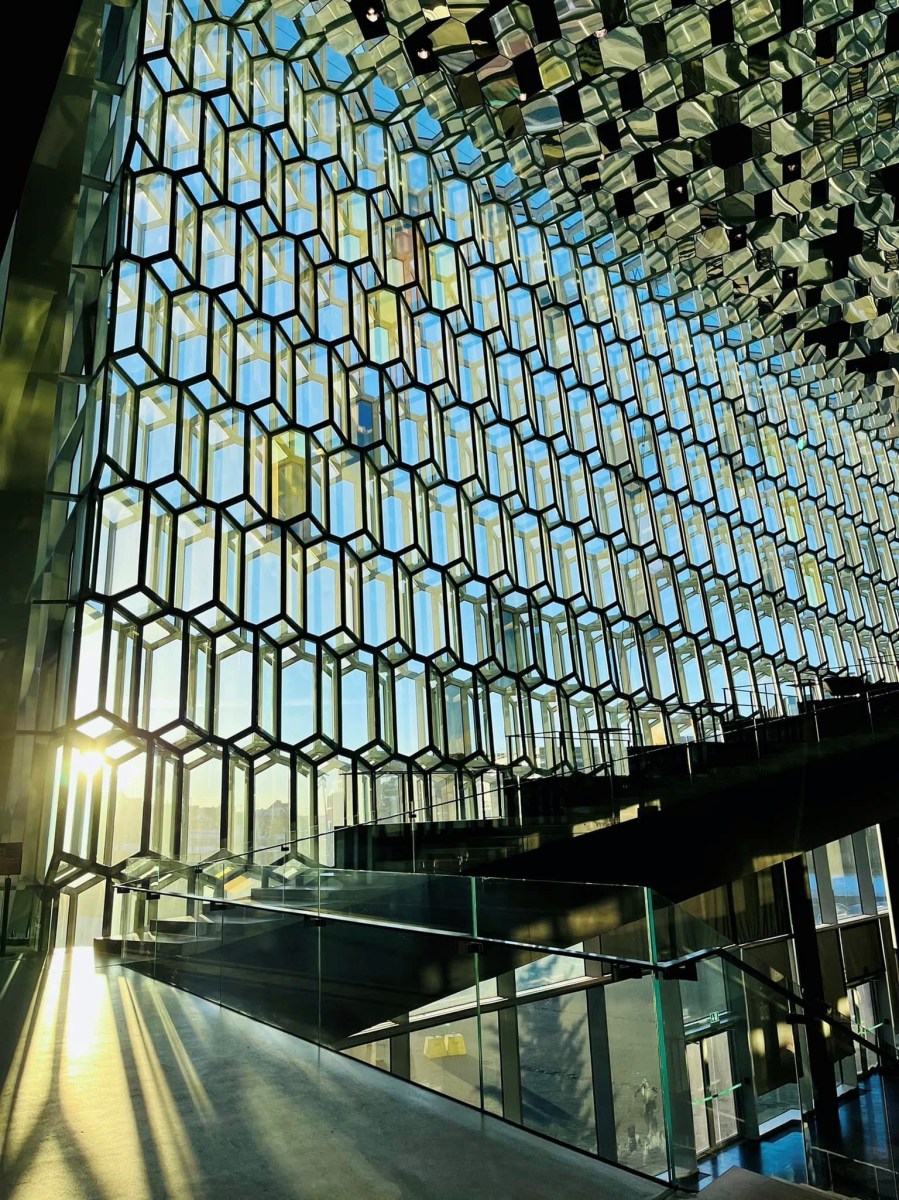 4. Stay at the FossHotel
If you're looking for an exceptionally good hotel, complete with a full gym and wonderful breakfast, head to the FossHotel, Reykjavik – the perfect central spot for exploring. Just a couple of minutes walk from the hotel you can reach the harbour, which offers dramatic views of neighbouring snow-capped mountains and the stunning Harpa conference centre.
The room was bright and airy, with thoughtful offerings such as shampoo, conditioner and soaps from a local Icelandic brand and great coffee. The breakfast options were tremendous, with a whole vegan section (including vegan pastries, cheeses, meats and more) and a gluten free section too. Skyr (Icelandic yoghurt) was of course there to try with an array of fruits, granolas and nuts, as well as extensive hot breakfast choices and the nation's favourite supplement, cod liver oil!
We were up high, on the 16th floor, so we were also lucky enough to have panoramic views of the city. One night, we even woke up to see the Northern Lights out of our bedroom window. When you're looking for things to do in Reykjavik, Iceland, who could ask for more?
Book your stay at islandshotel.is
5 things to pack for a trip to Reykjavik, Iceland
Once you've figured out what things you want to do Reykjavik, Iceland, it's time to get packing…
This rugged, but slimline, little tank of a stainless steel vacuum bottle is built to withstand anything while preserving the thermal integrity of your favourite beverage. Perfect for bringing hot drinks out adventuring.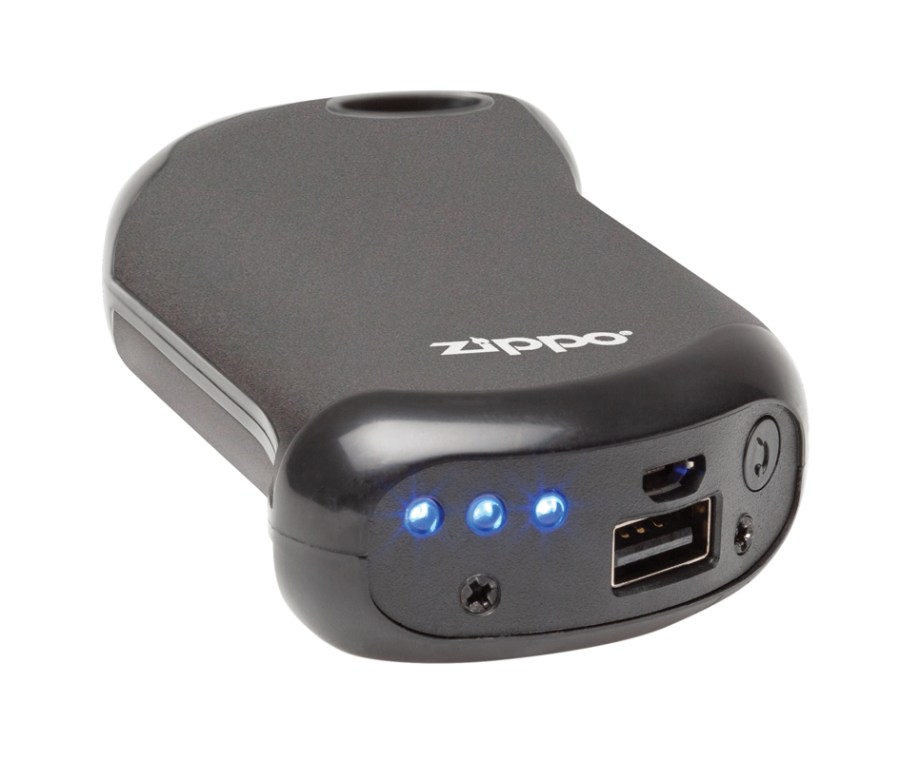 This rechargeable hand warmer was invaluable on our trip. Sometimes when you're climbing into an ice cave, gloves just don't cut it! With 9 hours of run time and controllable temperatures up to 50 degrees C, this will keep your fingers toasty.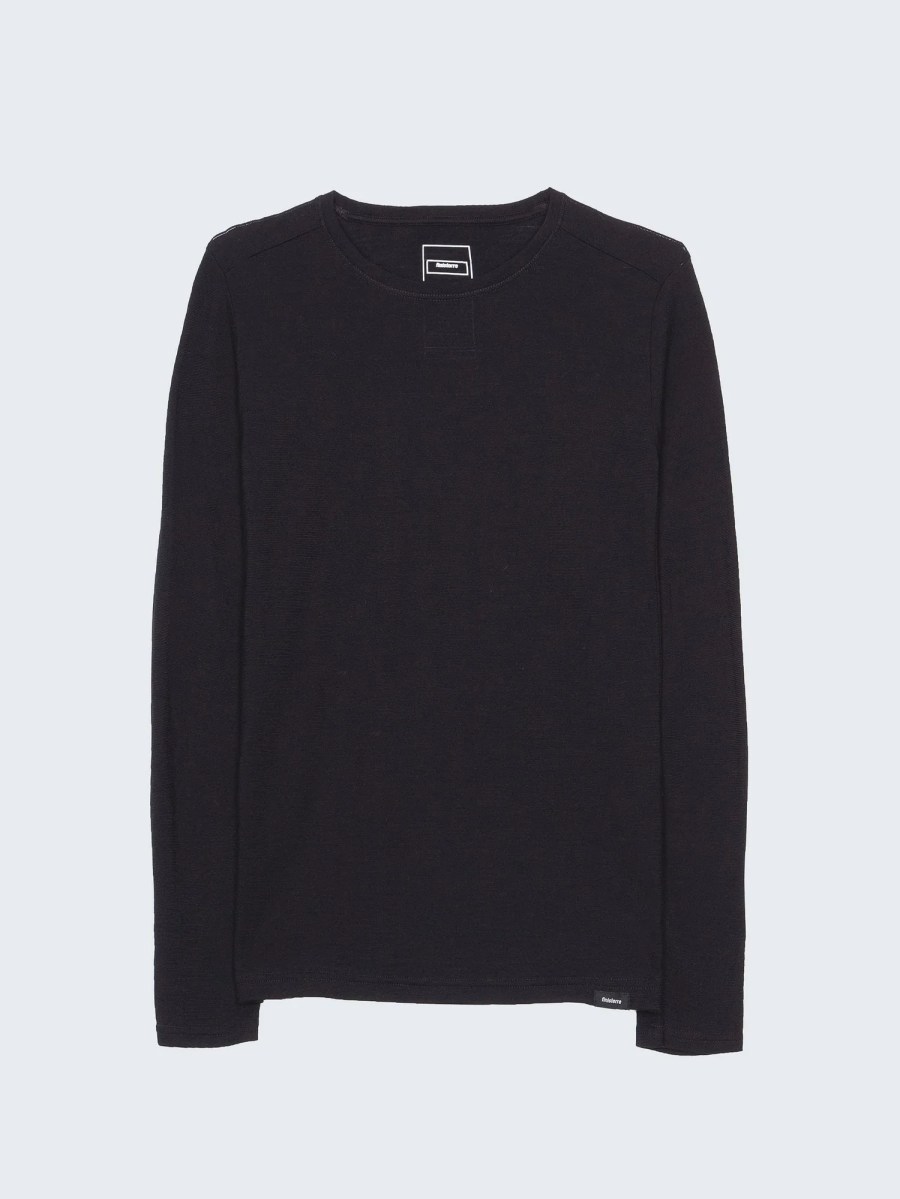 If you're heading to Iceland in winter, you'll need to layer up! These base layers (available in merino and bamboo – I went for merino) made an enormous difference in keeping me warm.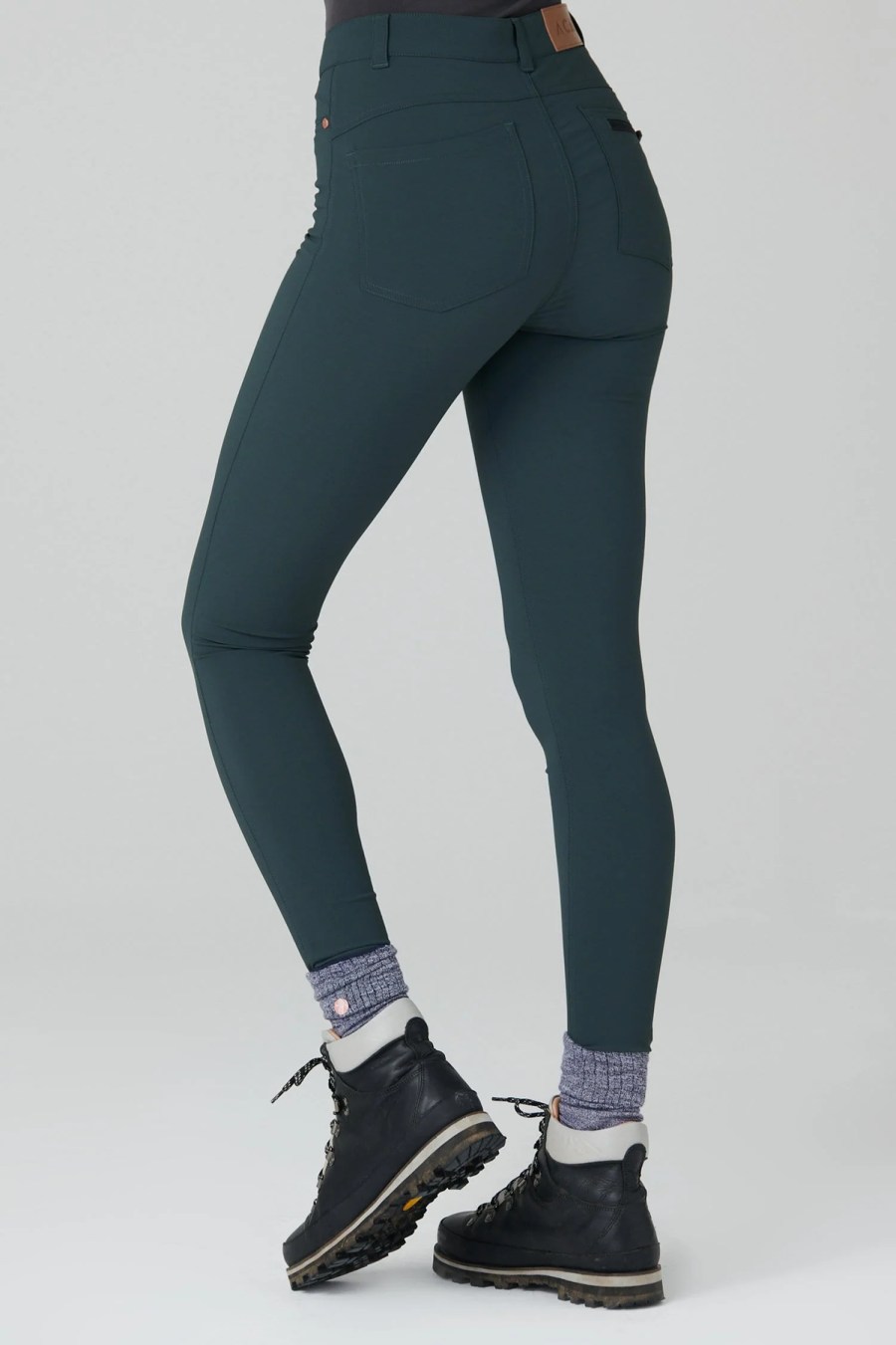 You'll never own a more comfortable or cosy pair of trousers than these! Fleece lined, wind-proof, stretchy and flattering, these are a must for any winter wardrobe and outdoor adventure.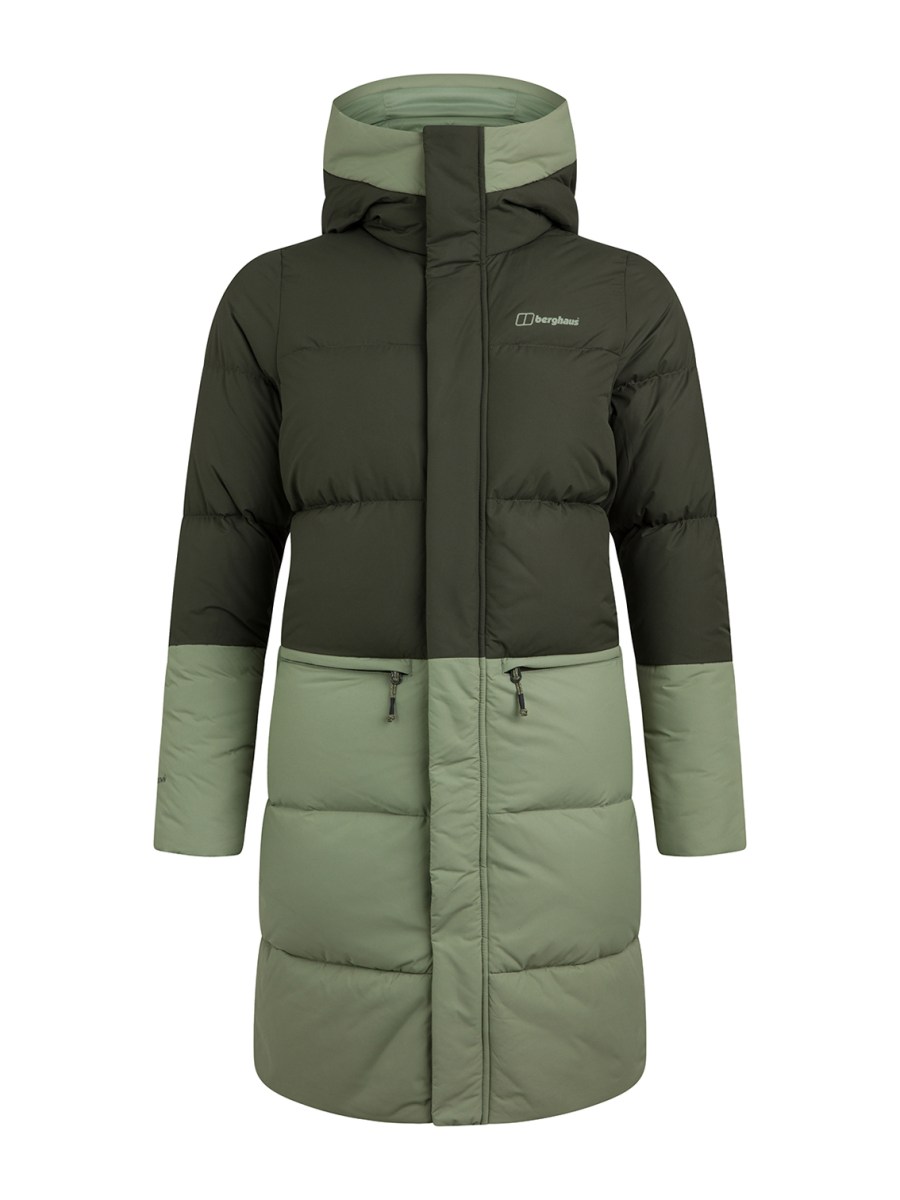 If you're looking for a high-performance coat to keep out the cold, look no further than Berhaus. This new jacket is loaded with Hydrodown and utilises breathable Reflect technology (a lightweight lining that's built into the jacket, bounces your body heat back to you, keeping you up to 20% warmer).
To find out more about Iceland, head to visiticeland.com
---
Words and images: Ruby Deevoy