Learn how to avoid a winter of discontent and embrace the cooler season with these top tips from the experts at Bimuno®.
Every season has its unique trappings. In summer you need to reapply suncream periodically and defend yourself against an army of wasps. In winter, there is a very real, primal need to curl up in front of the roaring fire when the snow is mounting outside your front door and the chilly air cuts to the bone.
Your skin feels like sandpaper, power cuts leave you wandering the house like Ebeneezer Scrooge with a nightcap and lantern, and black ice sends you tumbling outside of the school gates – with all the parents and teachers witnessing the penguin walk of shame back to your car.
You are on self-imposed house arrest and getting out of the shower is even more of a challenge than getting out of bed. This season can leave you feeling as cold on the inside as you feel on the outside.
Your mind drifts to sipping cocktails on the beach, with your partner feeding you grapes and fanning your face with palm leaves. In reality, you are swaddled in a blanket watching Pride and Prejudice and screaming at Mr. Darcy to get his act together.
Baby it's cold outside, rosy cheeks are just free blush and snuggling up to your partner is just an excuse to put your ice-cold feet on them. Wet socks can quickly dampen your spirits and spark concerns of potential trench foot. Your heated blanket causes your electricity bills to skyrocket, and you look like the Michelin Man as a persistent itch lingers beneath many, many layers of clothing, frustratingly out of reach.
Focusing on the positives
Winter is as polarising as marmite; you either love it or hate it. While there is the downside of having to wake up fifteen minutes early to shovel your driveway on your way to work – it's not all bad. There is the comfort of a hearty homemade soup and crusty bread, hot drinks that warm your body and your soul, and the inviting orange glow of a Himalayan salt lamp and cinnamon-scented candles.
You put on PJs fresh out of the dryer and relax to the sound of rain cascading down your window. You hug your covers tighter and finally dive into that book that has been collecting cobwebs on your shelf for months. There are endless excuses to stay inside and have a movie night with your family instead of dragging your stiff, cold body to the gym. The sound of popcorn in the microwave is far less disconcerting than the loud pop of your achy joints – though there is the benefit of the heated indoor pool and sauna.
You have the option of trying out home-based workout alternatives, such as practising yoga beside a warm fireplace, running up and down the stairs to fill your hot water bottle, following an intense Zumba session on YouTube, and even joining your kids for a lively game of Just Dance – just make sure you secure the breakables and move the coffee table to the corner of the room.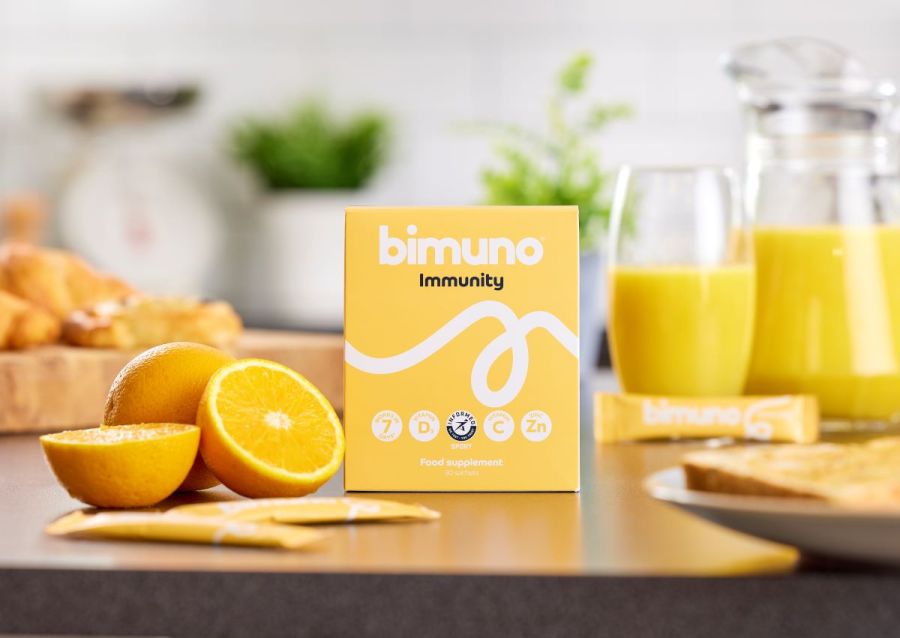 Looking after your gut this winter
Prioritising your gut health may not be at the forefront of your mind when you're busy preparing for family gatherings, shopping for your kid's Christmas presents and longing for a cosy hibernation until spring comes back around.
There is a community of trillions of bacteria coexisting in your gut, collectively known as the gut microbiome. The relentless pace of this busy season can cause a continuous release of stress hormones, which can disrupt the delicate equilibrium within your gut. Thankfully, there are ways to enjoy the festivities without your gut suffering.
If you are struggling to get enough fibre through your existing diet, Bimuno® Immunity – an award-winning, scientifically-backed prebiotic supplement blend that feeds bifidobacteria, a 'good bacteria' found in the gut, and gives your family 100% of their recommended daily vitamin D3, vitamin C, and zinc intake, is here to help.
Being conscious of our diet and incorporating Bimuno® Immunity where needed represents a healthy habit you can try to implement for life, not just over the winter, and with the introduction of Bimuno® Kids Immunity, the brand-new, ultra-convenient supplement sachets, it's the gift that keeps on giving.
A healthy gut means happy kids, as over 70% of the immune system is located in the digestive system. This trusty supplement sidekick is a high-in-fibre prebiotic that seamlessly blends into your little one's hot chocolate or your extra-strong coffee, supporting the optimal function of the immune system.
Which side are you on- do you love making snow angels and watching Hallmark Christmas movies in your fluffy PJs, or do you prefer sunbathing next to a swimming pool with a tall glass of Sangria? Bimuno® Immunity is here to help you make the most of every season.