Our CBD expert Ruby Deevoy shares what you can do to bring self-care practices into your life. Find Ruby at The CBD Consultancy and on Instagram @rubydeevoywrites
In need of a little self-care?  Who isn't? After the past year, taking care of yourself should be a priority – yet somehow, it still feels like a luxury. But small steps can make a big difference, and you have to start somewhere.
Whether that's a 20-min run just to get some alone time, an evening reading a good book rather than scrolling through news and social media feeds, or putting your needs first to give you the emotional capacity to keep going and keep caring for others.
It may feel as though there's simply not enough time in the day to stop and make time for yourself, but this often isn't true – it's just about shifting your mindset and organising your thoughts.
If there's time for you to check Facebook, or stare into space while you fret about looming deadlines, there's enough time to check in and do something for you.
Self-care strategies
There are numerous ways CBD can help you with self-care. Taking a few drops of the oil every day, as part of a healthy lifestyle, can help guide your way of being and thinking into one where everything seems just that little bit more manageable – your own wellbeing included.
Taking a drop of CBD every so often may yield noticeable results in that very moment, but using your oil sporadically won't have the lasting effects you need to make subtle but transformational differences in your everyday processing.
Consistency is absolutely key to getting the most out of a CBD product – and micro-dosing is the perfect way to keep this up. Just one or two drops of a CBD product three times a day, every day, can give your body what it needs to accumulate the cannabinoids found in CBD oil (and your internally synthesised endocannabinoids) and return to centre.
Once your emotional and physical state is back in balance, suddenly everything that seemed overwhelming might look a little less mountainous, your ability to focus sharpens, and your desire to play and enjoy life comes more naturally. As a result, you're likely to discover that finding the time to practise a little self-care gets easier.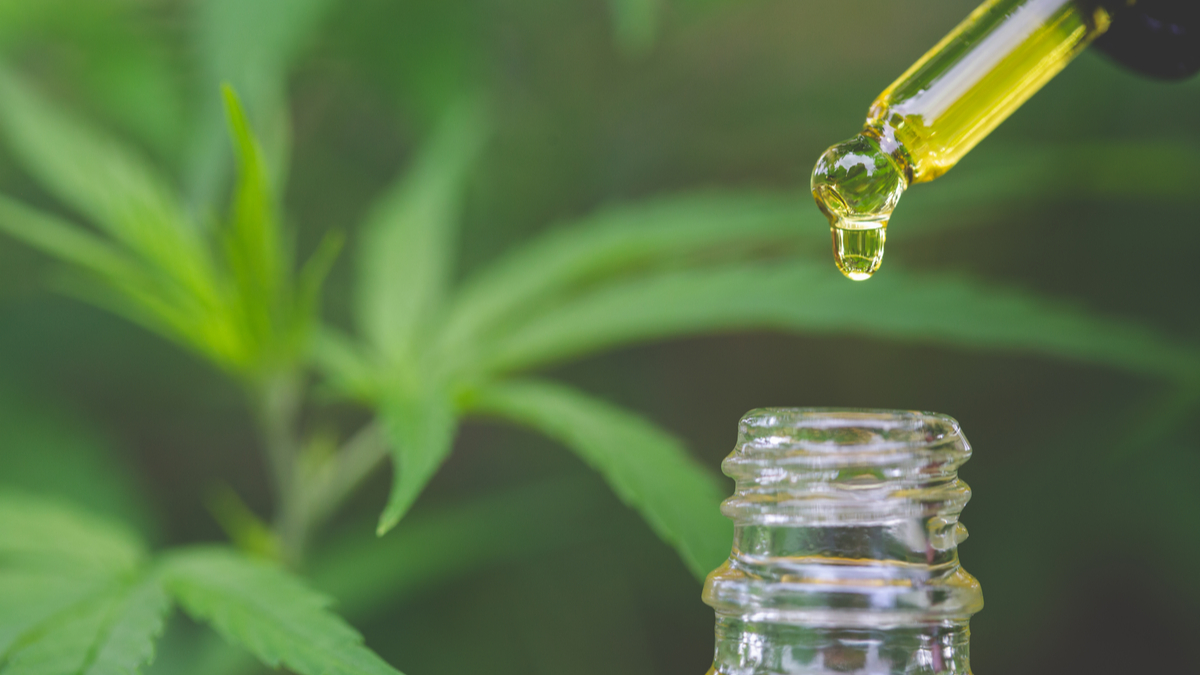 Try soothing self-care rituals
Aside from using CBD oral drops as a form of overall management and to soothe your senses, try using a CBD product as you undertake one of these self-care practices to make the whole thing even more enjoyable…
Self-care with forest bathing
Forest bathing has been studied by multiple researchers over the past decades since becoming a widely used form of preventative healthcare and healing in Japanese medicine.
The studies concluded that the health benefits of simply being in a natural environment are staggering. One of the reasons is that you're surrounded by terpenes when walking in dense woodland – particularly pinene, which, unsurprisingly, is found in abundance in pine trees, and cannabis. It's one of the most common aromatic compounds found in the plant kingdom.
Taking a 20-min stroll in the woods can lower cortisol levels, act as a natural antidepressant and substantially improve focus (on a par with the effects of taking Ritalin!).
Taking a CBD oil infused with pinene terpene can also help with an incredible range of things, including antibiotic resistance modulation, and also for anticoagulant, antimicrobial, antitumour, antimalarial, anti- inflammatory and analgesic effects, not to mention being an antioxidant!
Self-reflexology
Your feet hold more than 14,000 nerve endings, which correspond to every organ and system within your body, so treating yourself to a little reflexology works wonders for helping you slip into a blissful state.
TRY THIS: For an instant wash of calm, locate the reflex area for the brain on the big toe of both feet in the fleshy part behind the toenail. Gently pinch your big toes between your thumbs and index fingers. Hold for 10 secs. Release. Repeat. Continue to do this for as long as you like, perhaps combining it with meditative thought. Use a CBD-rich massage oil or cream to enhance the relaxing effects.
Buyers' guide