Shrug off the January blues by embracing coorie – the Scottish art of cherishing all things cosy, and channeling the natural world to feel happy…
With this being one of the darkest, coldest months, there can be a tendency at times to feel those winter blues. But this year it can be different. While recent years saw us fall in love with Scandi lifestyle concepts such as hygge (the Danish word encapsulating feelings of cosiness and comfort), coorie offers wisdom of our very own – we'd just overlooked it all these years!
What is coorie?
Coorie – pronounced like a dove's soft 'coo', with a 'rie' on the end – is introduced in journalist Gabriella Bennett's new book, The Art of Coorie: How to Live Happy the Scottish Way (£14.99, blackandwhite publishing.com). And while it might be new to English readers, for those north of the border it will probably already be a much-loved and special term.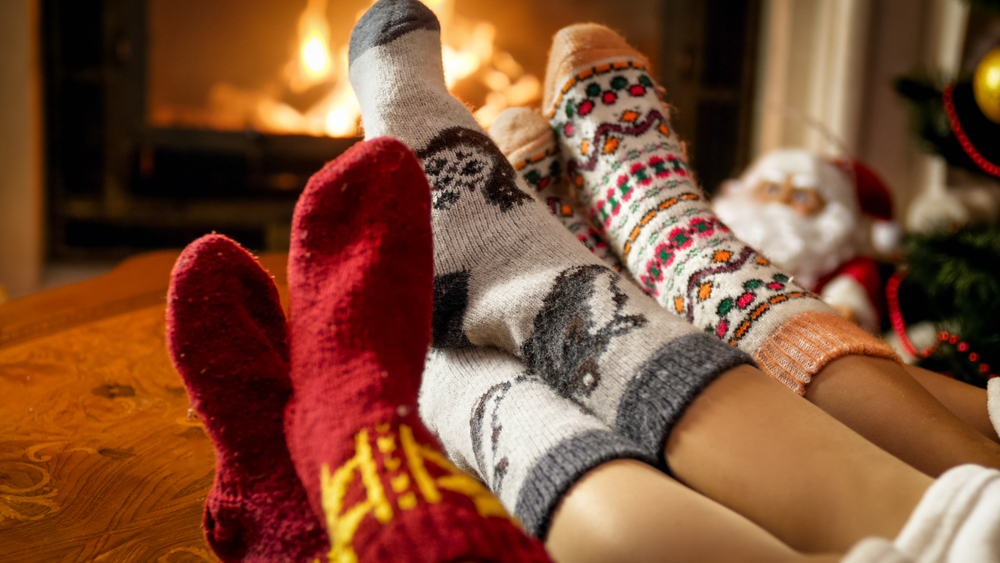 'Lots of people tell me it's their favourite Scots word, one inextricably linked to their childhood or that reminds them of their grandparents,' says Gabriella. 'It's an old Scots word being recalibrated for modern times, exactly like the concept itself.'
The word, which is còsagach in Gaelic, has always meant cosy, or the act of having a snuggle, but the term now also covers a contemporary Scottish approach to life. More than anything, it's about finding ways to enjoy simple pleasures, even when the rain is lashing and the skies are the colour of slate.
'Coorie is about learning to live better with what is around you,' says Gariella. 
'A coorie way of life involves small, 
quiet, slow or snuggly activities that help you engage with your surroundings to 
feel happy.' The concept of balance, particularly between the wild outdoors and cosy interiors, is key. Winter, therefore, is the perfect time to start thinking about it.
'Cosying up by a log-burner, with a dog at your feet and a dram in hand, is the perfect coorie activity,' says Gabriella. 'But it's about more than simply being snuggly. The new coorie represents a way of life where peacefulness comes from setting aside time to engage with nature and heritage. It's about being outside, away from the TV or mobile screens, and contrasting that against snug time indoors as a way to feel happier.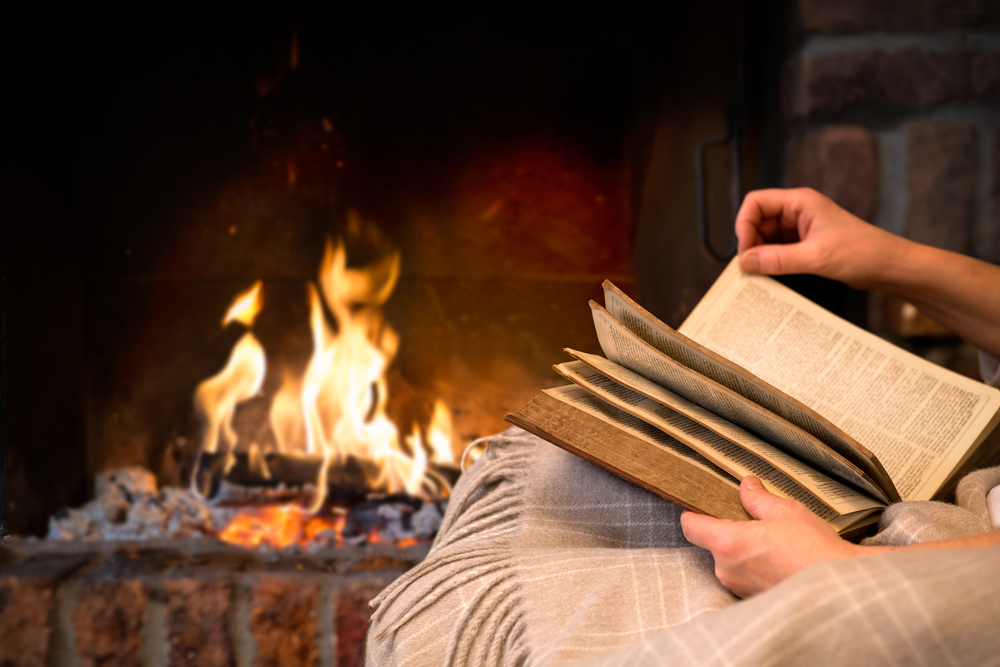 You can't be cosy unless you know what it is to be cold, and vice 
versa! This contrast refreshes your body and mind and teaches you more about your surroundings.'
For Gabriella, the new idea of coorie goes hand-in-hand with celebrating the best in Scottish creativity, food, craft, art and tradition. But you can adapt the same principles no matter where you live. It encourages you to find happiness and satisfaction in the simple things and to fully appreciate and inhabit the present moment – and has some interesting links to mindfulness.
'Coorie taps into mindfulness in a big way,' agrees Gabriella. 'It's about living better by simplifying the processes in life. By getting you to work out how to be in tune with your surroundings, Coorie can help you feel less isolated and better connected to the world around you.'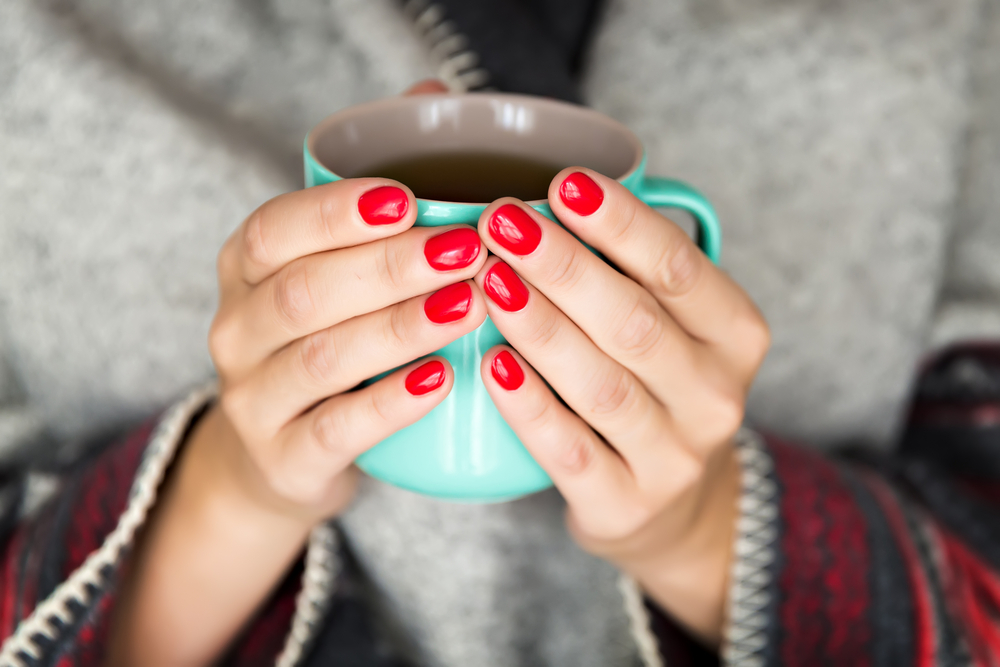 It's also not something that requires you to spend lots of money or to perform a total lifestyle overhaul. In fact, you're probably already surrounded by everything you need to make it work.
Now, get ready to create that coorie magic with some of Gabriella's 
simple suggestions…
Mix yourself a 'Humble Doddy' drink
There's no room for deprivation in the coorie lifestyle, but you can give healthy twists to your hearty scran and warming drinks. Lynsey Cameron, head bartender at Glasgow's Bar Gandolfi, suggests mixing up a 'Humble Doddy' with 50ml of whisky, 50ml of soothing chamomile tea and a splash of a vitamin-packed berry reduction. If you're feeling virtuous, you can just skip the whisky!
Celebrate Burns night
January 25 is Burns Night, when Scottish folk celebrate the life of the poet Robert Burns. Why not take inspiration and host a supper for family and friends? 'You don't have to be Scottish to celebrate these customs,' says Gabriella. 'It's mostly an excuse to get loved ones together. It's fun to have a "pot luck" dinner where friends and family all bring a dish – and it means less work for the host!'
Try winter wild swimming
Cold-water swimming confers numerous health benefits and may even be an effective treatment for depression, according to a recent report in the British Medical Journal. It takes a brave woman to get in the water at this time of year but if you can face it, you'll be well rewarded!
'Wild swimming is a coorie activity I try to do as much as possible,' says Gabriella. 'A few seconds in freezing water will do the trick, before running out and jumping into some warm clothes and munching a "shivery bite" (a Scottish term for a jam sandwich eaten after swimming).'
Have a winter picnic
Coorie is all about embracing the cold and appreciating life's simple pleasures. So why not wrap up warm, pack some blankets, and have a picnic with your loved ones? For extra coorie points, you could get up early and time your feast for the sunrise. That first cup of piping hot tea will taste all the better while you're watching the pinks and golds of the dawn spread across the horizon.
Winter walks
Bracing winter walks in beautiful, soul-boosting landscapes are a key component of coorie. Brisk, long walks can have even greater health benefits than running, according to researchers at the Lawrence Berkeley National Laboratory in California, so you can feel very proud of those aching legs at the end of the day.

Gaze up at the stars
Stargazing is an easy and effective way to re-acquaint yourself with the glory of our natural surroundings. Choose a clear night and get up to the highest spot possible, whether that's an attic skylight or the top of a hill. Give your eyes 10 minutes to adjust, without looking at a phone or a torch, and you might be in for a celestial treat.
Make a porridge face scrub
What could be more coorie than a bowl of warm porridge, topped with honey, after a morning ramble? But coorie is also about making the most of what we've got, and not buying or consuming more than we need, so you can make a face scrub with those same ingredients! In her book, Gabriella suggests mixing 2tbsp of ground rolled oats with 1tbsp of honey and a dash of warm water. The resulting paste can be used as a facial scrub, before rinsing away, for clean, dewy skin.
Create a cosy corner
For true coorie balance you need a cosy, warm space to relax in after all your exertions out in the cold. While it's probably not practical to coorie up your entire home, you could focus on a particular corner. Add fairy lights, a super-soft throw and candles, perhaps ones scented with pine or another natural outdoor smell. Bring the outside in by decorating the area with natural treasures you have found on your winter rambles.

Make time for coorie closeness
Once you've created your snug coorie corner, it would seem a shame not to share it with someone. After all, the original meaning of coorie was to cuddle! What's more, a good hug can help to ward off stress and even boost your immune system, according to scientists from Carnegie Mellon University in Pittsburgh, so give your friends, family members and even your pets some extra attention.