With the UK still in coronavirus lockdown, friends and family across the country are seeking ways to stay in touch.
With Easter coming up and with official advice still to social distance, we take a look at some online gift ideas that also make thoughtful birthday presents.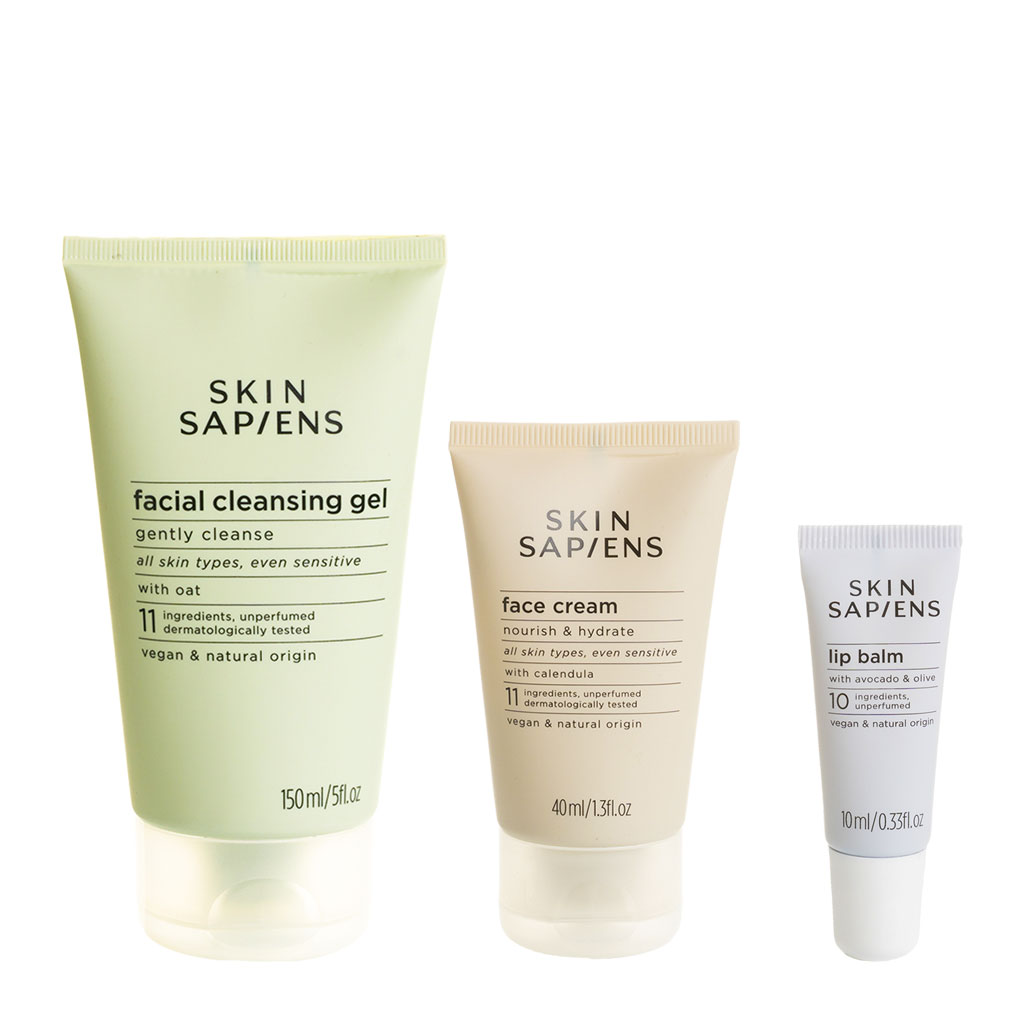 This gift set from Skin Sapiens (£23.99) includes a gentle facial cleansing gel, face cream and lip balm. The products are certified natural, vegan-friendly and minimalist.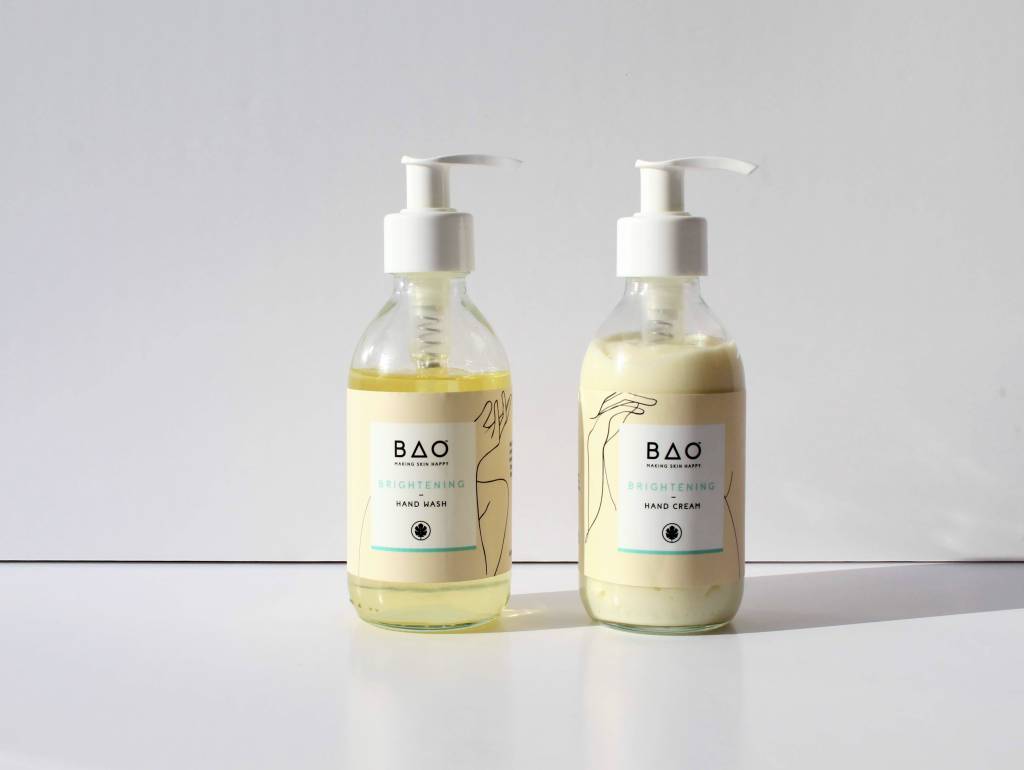 Certified organic and vegan brand, BAO Skin, has created a brightening hand wash and cream duo. (£44) The Brightening Hand Cream repairs and nourishes cracked and dry hands, while the Brightening Hand Wash gently removes dirt without leaving your skin feeling dry. BAO Skin also offers a gift wrap service on all of its products.
This is the perfect care package for anyone whose hands may be suffering from the extra handwashing! Click here to see some of our other top picks for handwashing and handcare!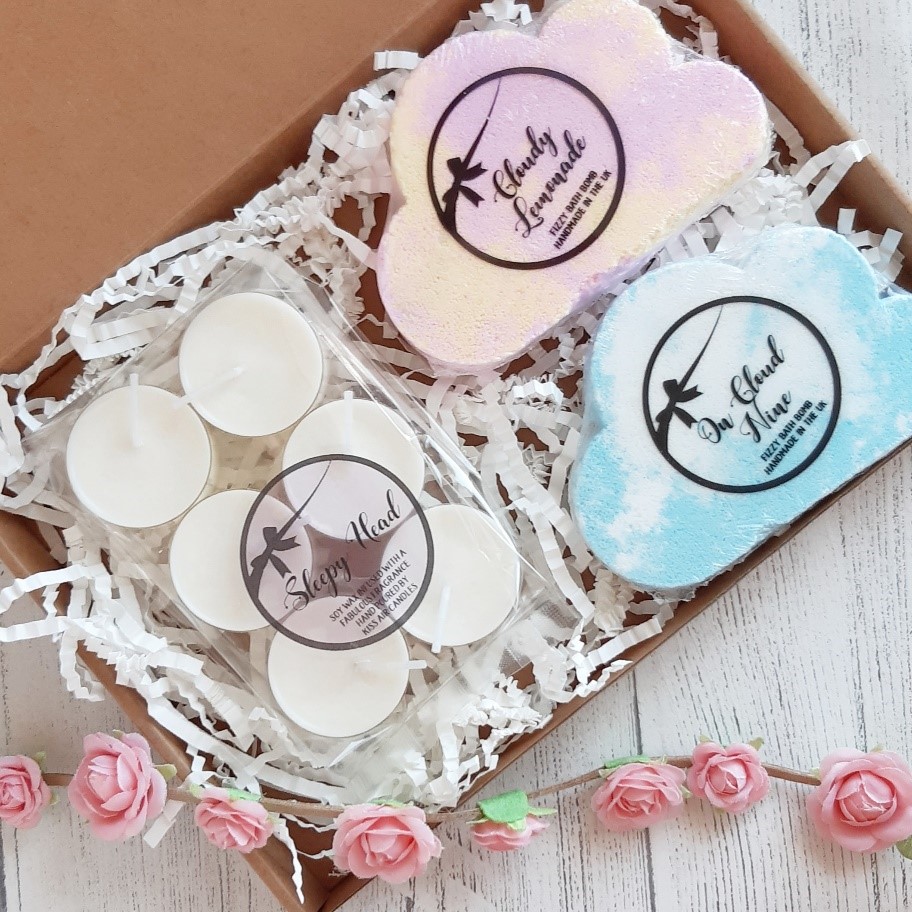 This letterbox friendly gift box from Kiss Air (£10) includes a pack of Sleepy Head tealights and two cute cloud-shaped bath bombs. It also includes a complimentary card that can be handwritten with your own message.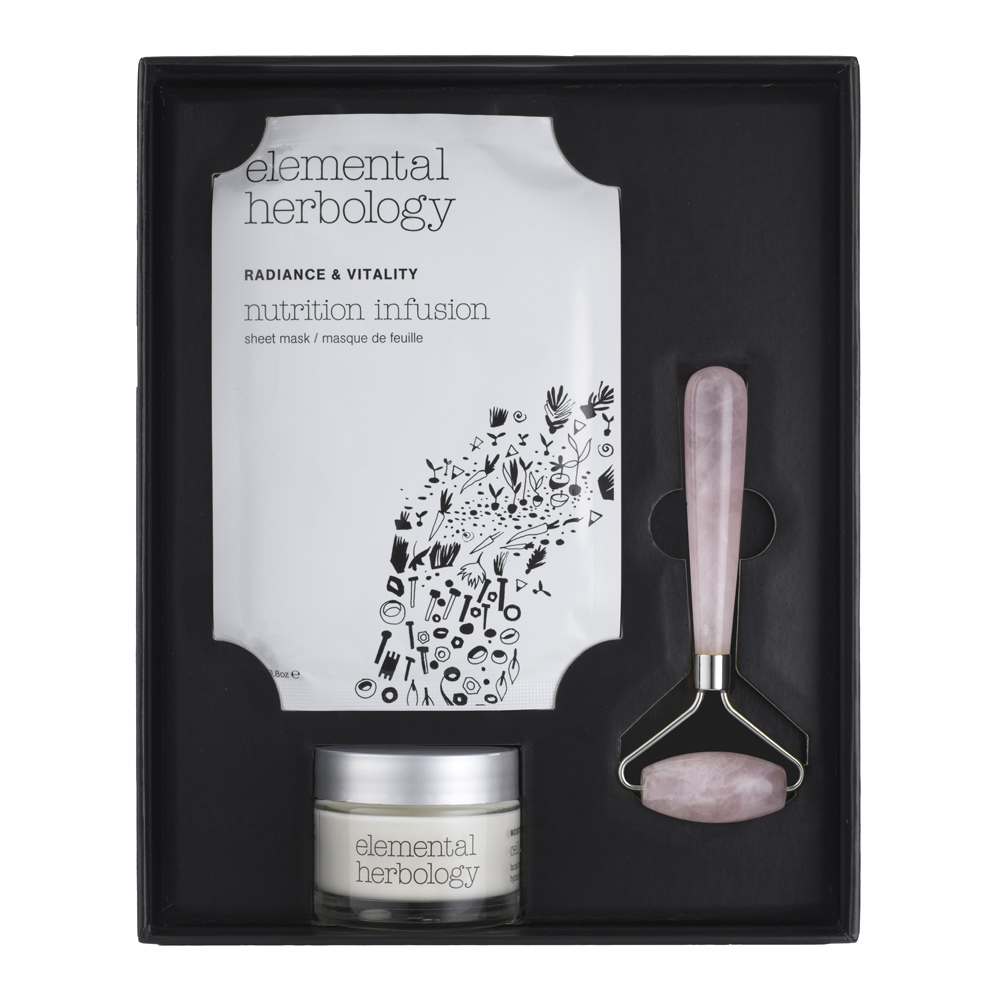 This gift set (£49) includes everything you need for an at-home facial! Start with the Nutrition Infusion Sheet Mask, then follow with the Cell Plumping Moisturiser. Finish off by massaging your face with the Rose Quartz Facial Roller, which works to unravel facial tension, promoting nourished, radiant skin.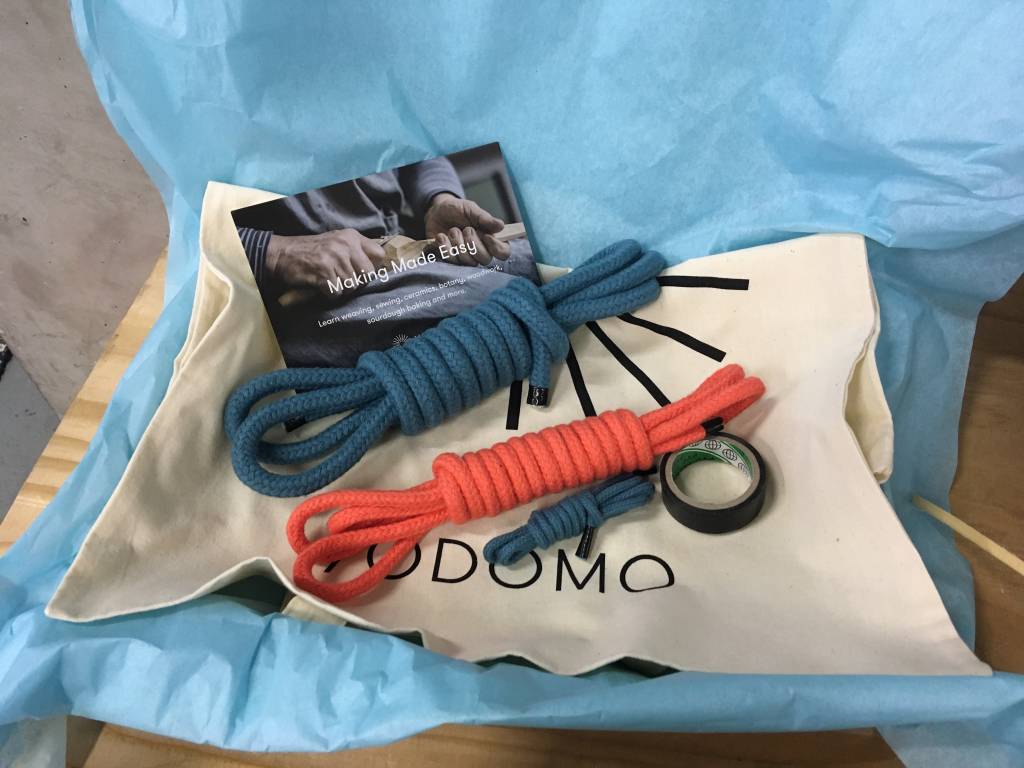 Help a loved one overcome boredom with a Crafting Kit from Yodomo (from £14.99). These crafting kits range from jewellery making to basket weaving to bread baking – there really is something for everyone! They are perfect for obtaining a sense of mindfulness and productivity while stuck at home.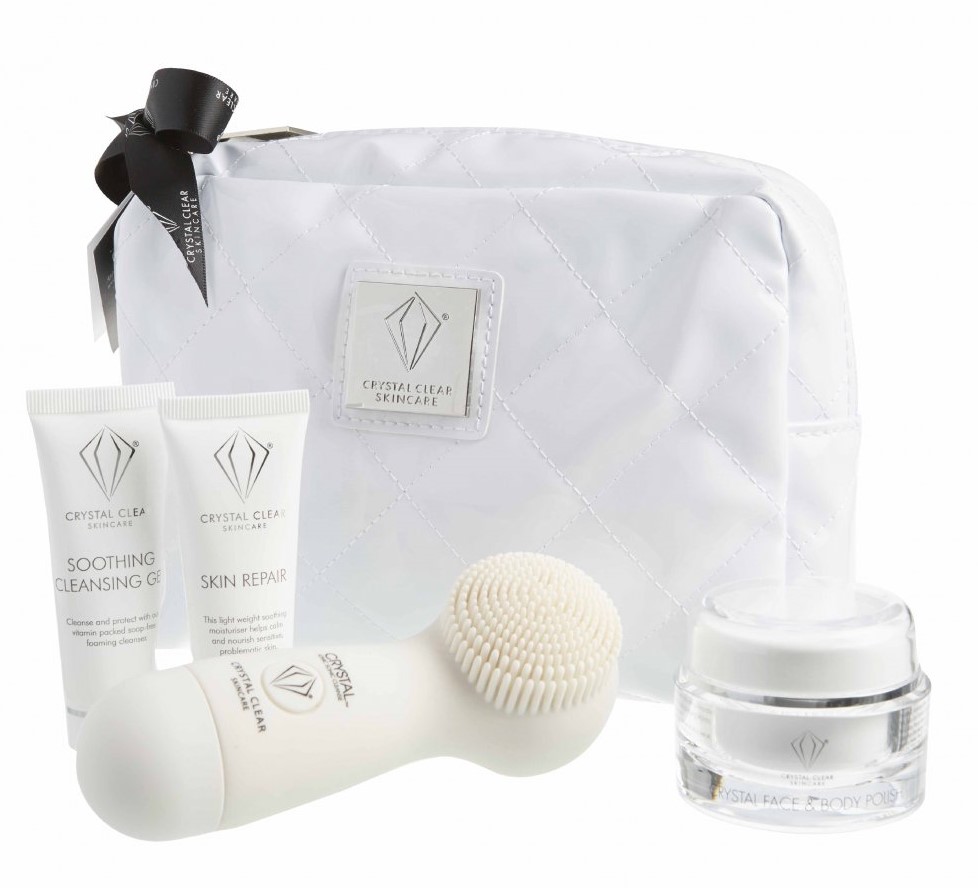 Missing those salon facials? Multi-award-winning brand Crystal Clear has created an easy 4 step microdermabrasion kit to get radiant skin at home. (£71.99)
They have a wide range of skincare gift sets which you can check out here!
 Holy Lama Naturals Luxury Bath Set (£15) contains everything you need for a luxury bath. This includes a Yogi soap, a massage oil, a natural face & body pack, a Chaitanya bath oil and a vetivert root scrubber. It is all wrapped in a sustainable case made from dried palm leaves!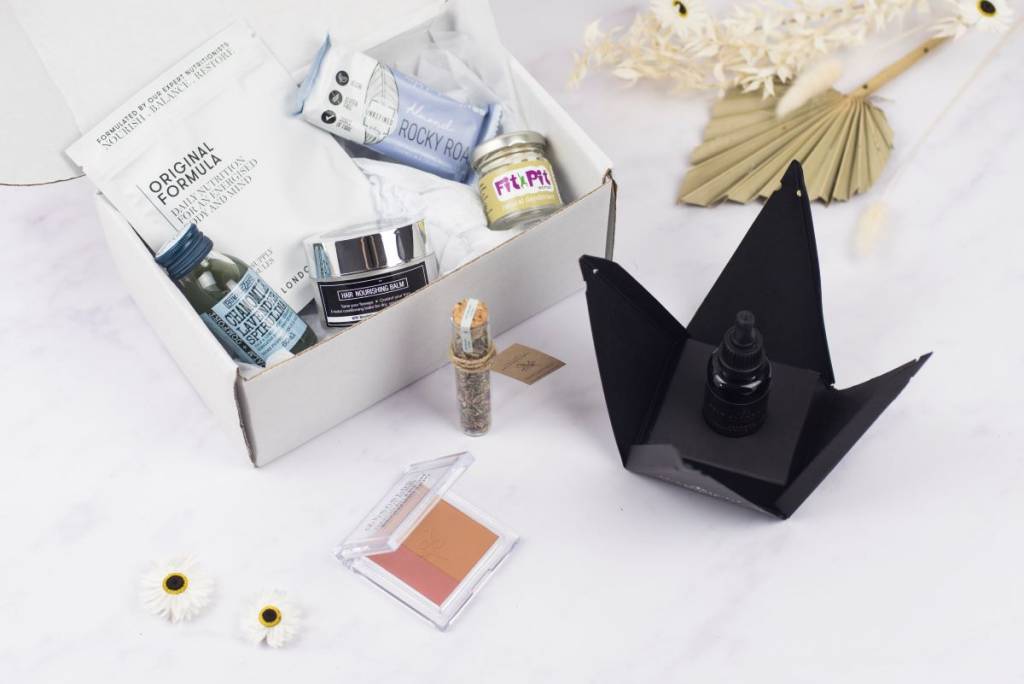 These natural wellness boxes contain a handpicked selection of the best natural health, beauty and wellness products. The products are always cruelty-free and vegan-friendly.
You can purchase one wellness box for £37, a six-month subscription (3 boxes) for £100 or a twelve-month subscription (6 boxes delivered) for £200. You can also subscribe to Natural Wellness Box for £35 every other month.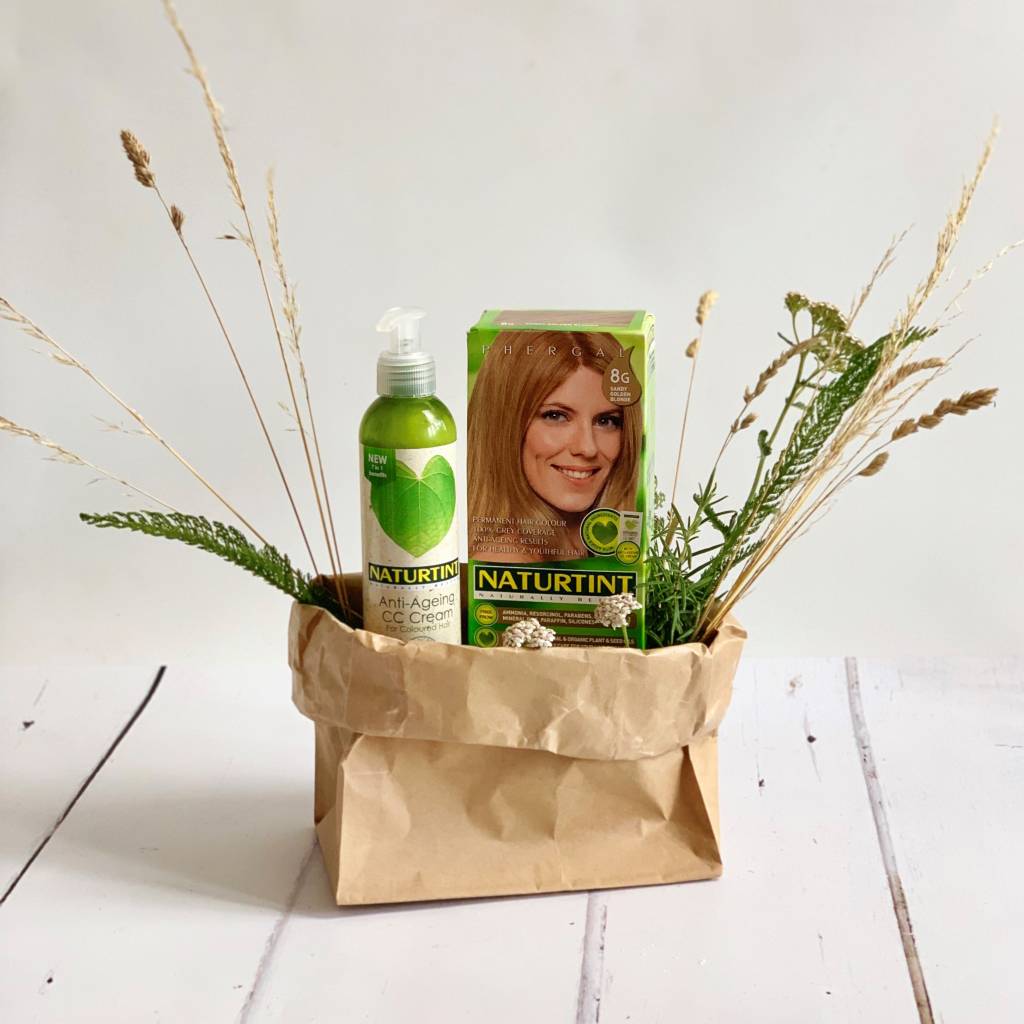 This hair-loving bundle from Naturtint (£15.48) is perfect for hair-dyers who can't get to the salon. The bundle includes a restorative, anti-ageing CC cream, which combats the main signs of hair ageing, plus a permanent hair dye of your colour choice. The hair dye is enriched with natural and organic oils to gently care for your hair and scalp. It is also free from Ammonia, Resorcinol, Parabens, DEA, SLS, Mineral Oils, Paraffin and Silicones!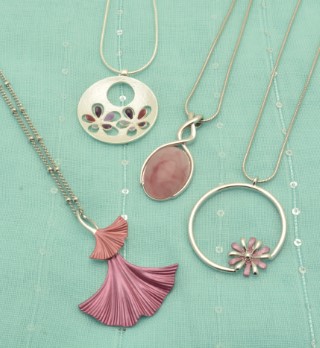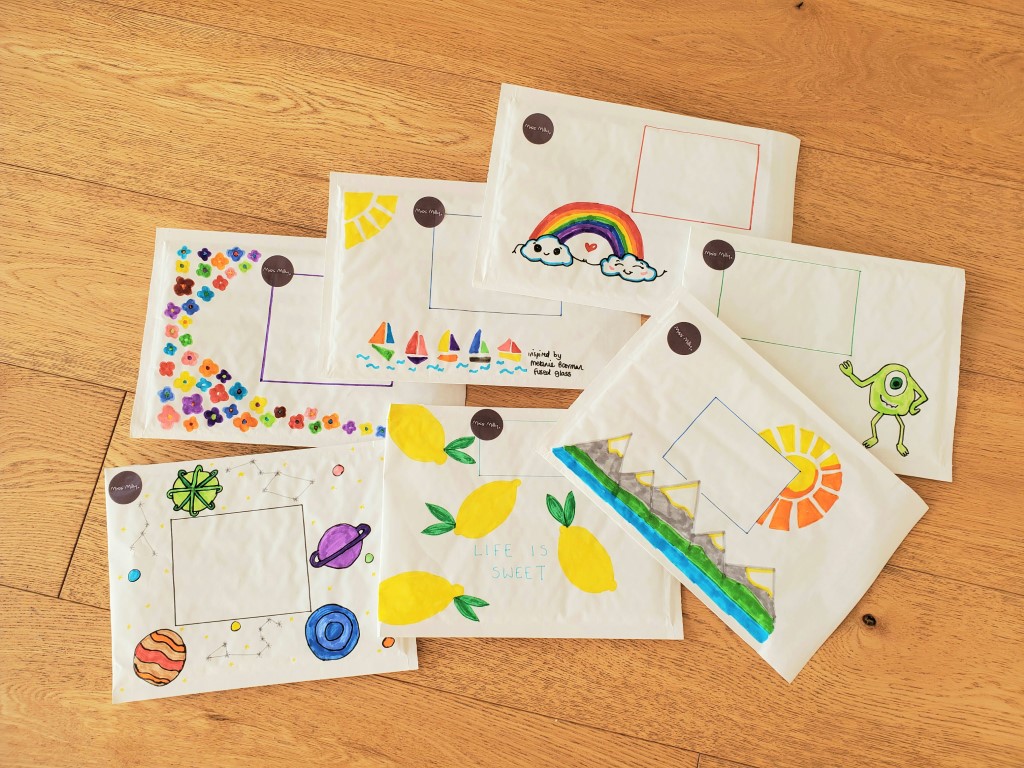 Get some loveliness through your letterbox with these gorgeous gift sets from Miss Molly. The Isolation Indulgence set (£20) includes a matching necklace, bracelet and earrings, complete with a personal note!
Check out the other 'letterbox loveliness sets' here!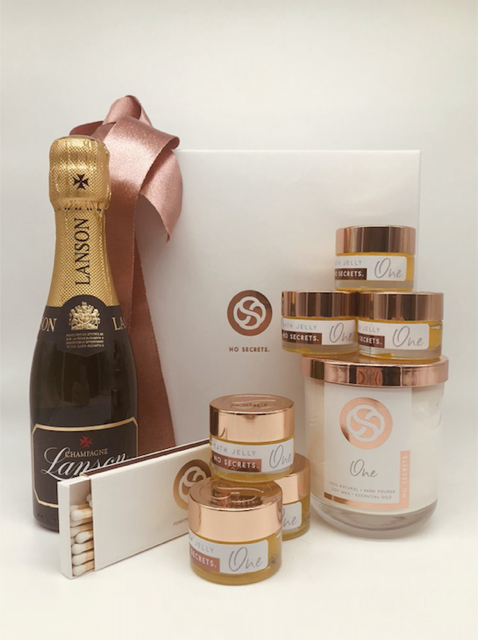 Send a loved one a little luxury with this Lockdown Gift Set from NO SECRETS. (£75) Complete with Bath Jellies, a large aromatic Candle and a 200ml bottle of Lanson Champagne.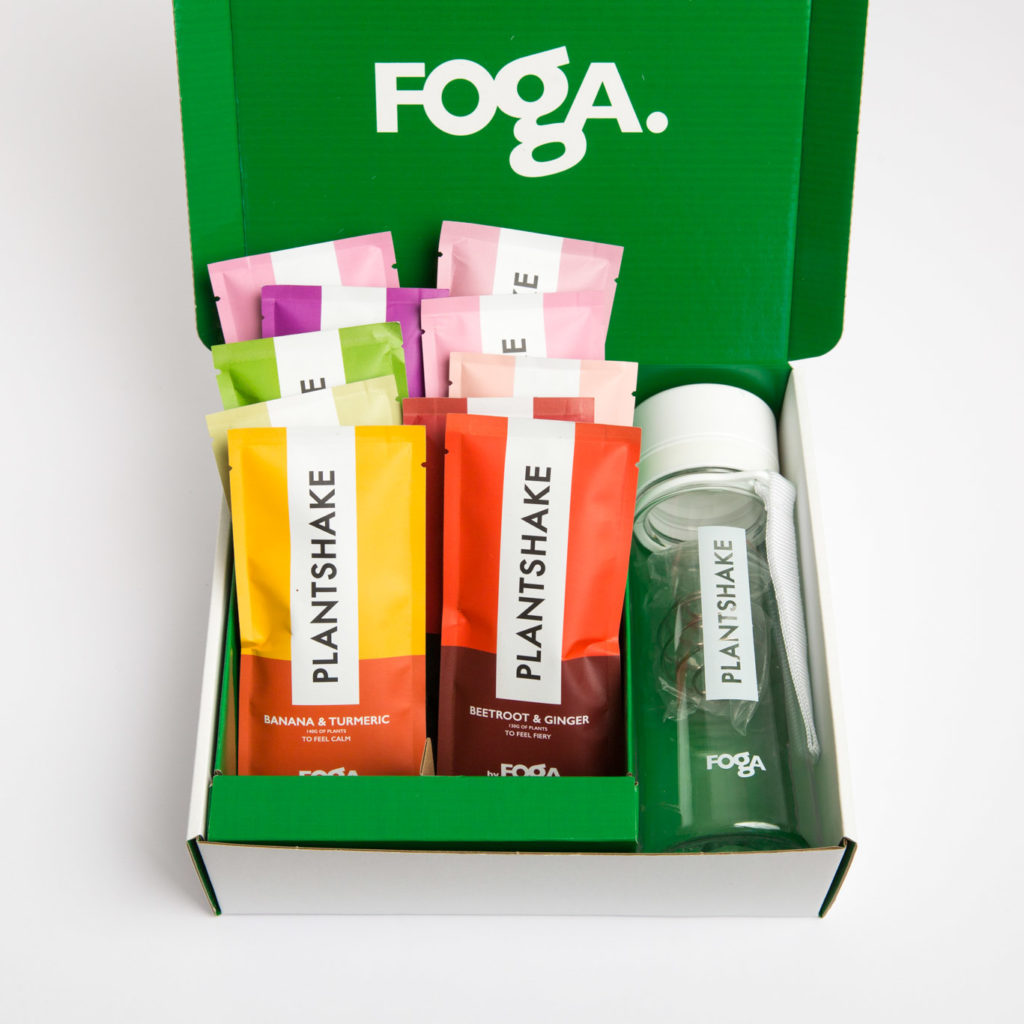 Make sure your loved ones are getting their 5-a-day with the FOGA Two Week Care Bundle. It consists of 14 Plantshakes packed with nutritious fruits and vegetables and a Plantshaker.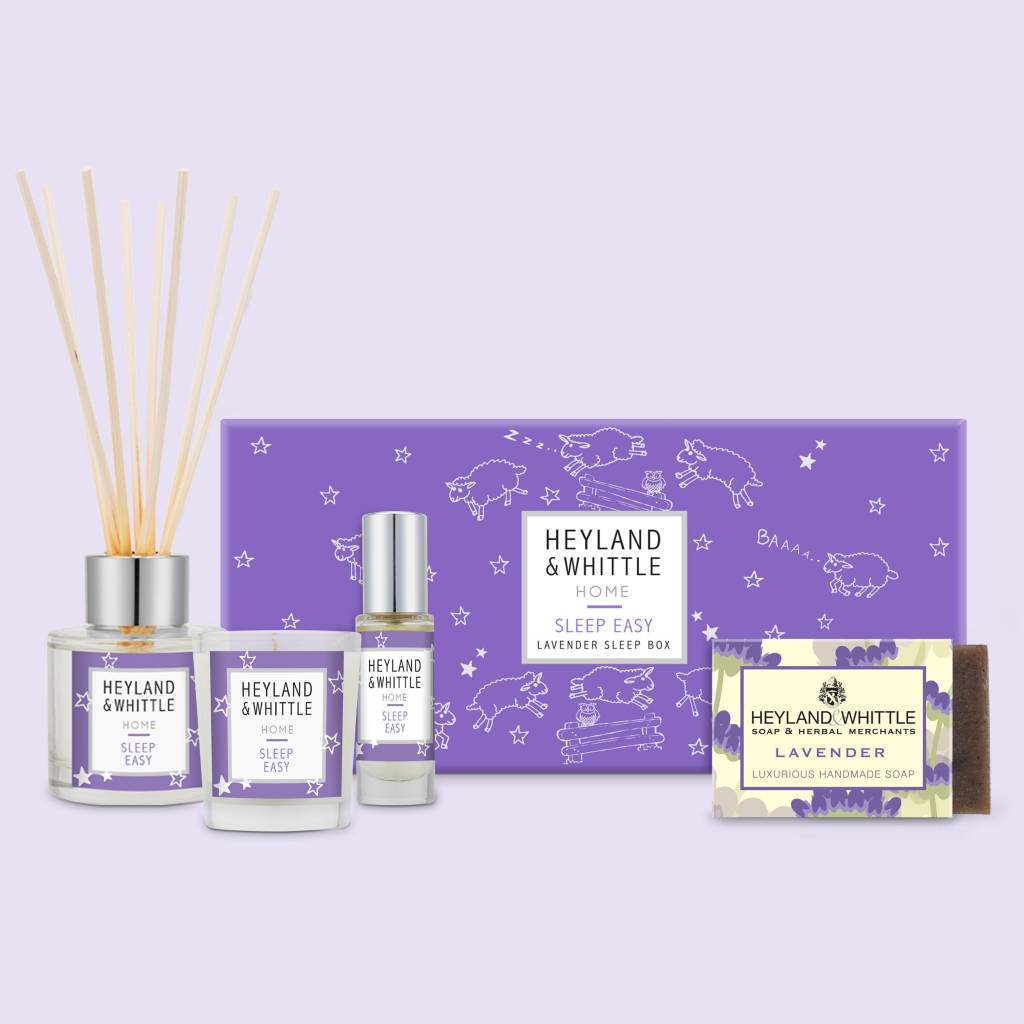 Heyland & Whittle have created a range of at-home care packages to send to loved ones. This includes the Sleep Easy Lavender & Chamomile Fragrance Gift Box (£19.99) which is perfect if you're struggling to sleep at the moment. The set includes a Pillow Mist, a Mini Diffuser and a Votive Candle, plus a FREE Lavender Mini Favour Soap.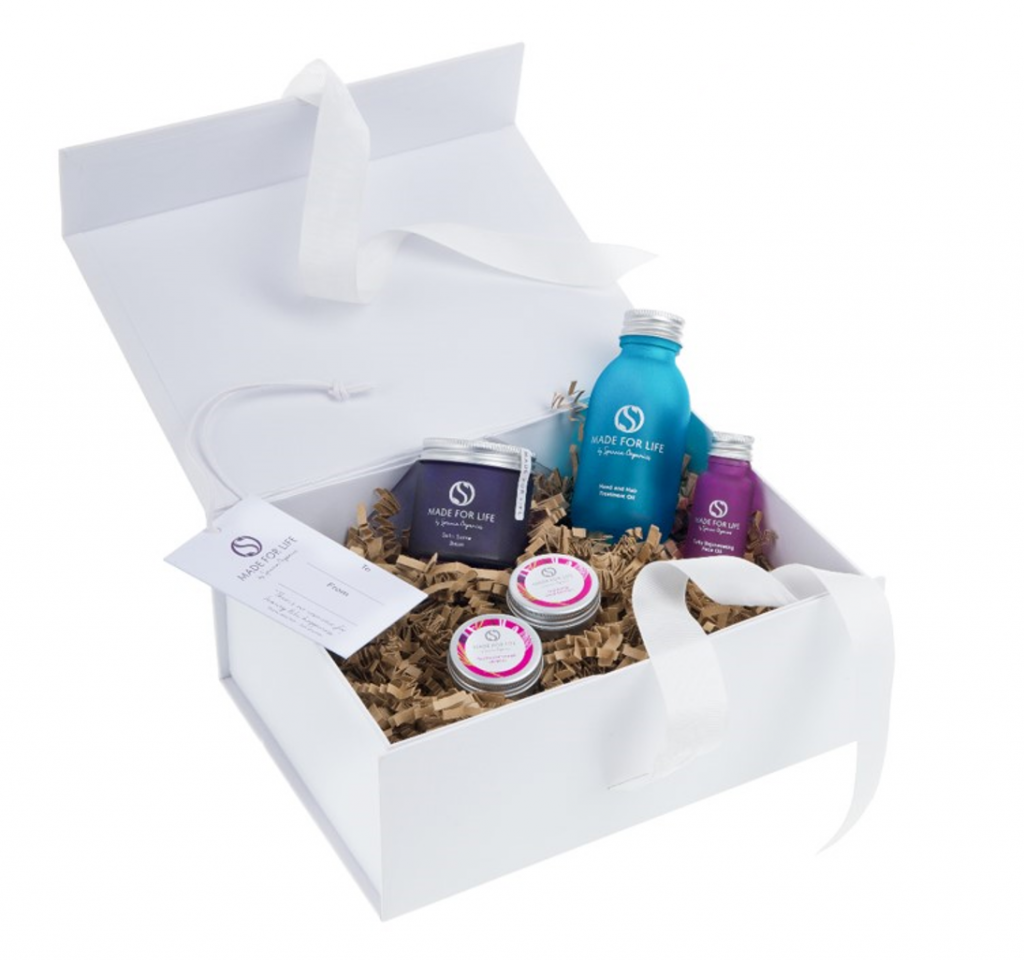 The 100 per cent organic Catch your Breath gift set from Made for Life Organics (£65) is inspired by the many people who are going through cancer. 10% of all the profits made from this giftset go to the Made for Life Foundation charity, who support those facing cancer.
The set includes a Head & Hair Treatment oil, a Skin Solve Balm, a Soothe & Nourish Lip Balm, an Age Well Intensive Moisturising Balm, and a Daily Rejuvenating Face Oil. You'll be pampered from head to toe!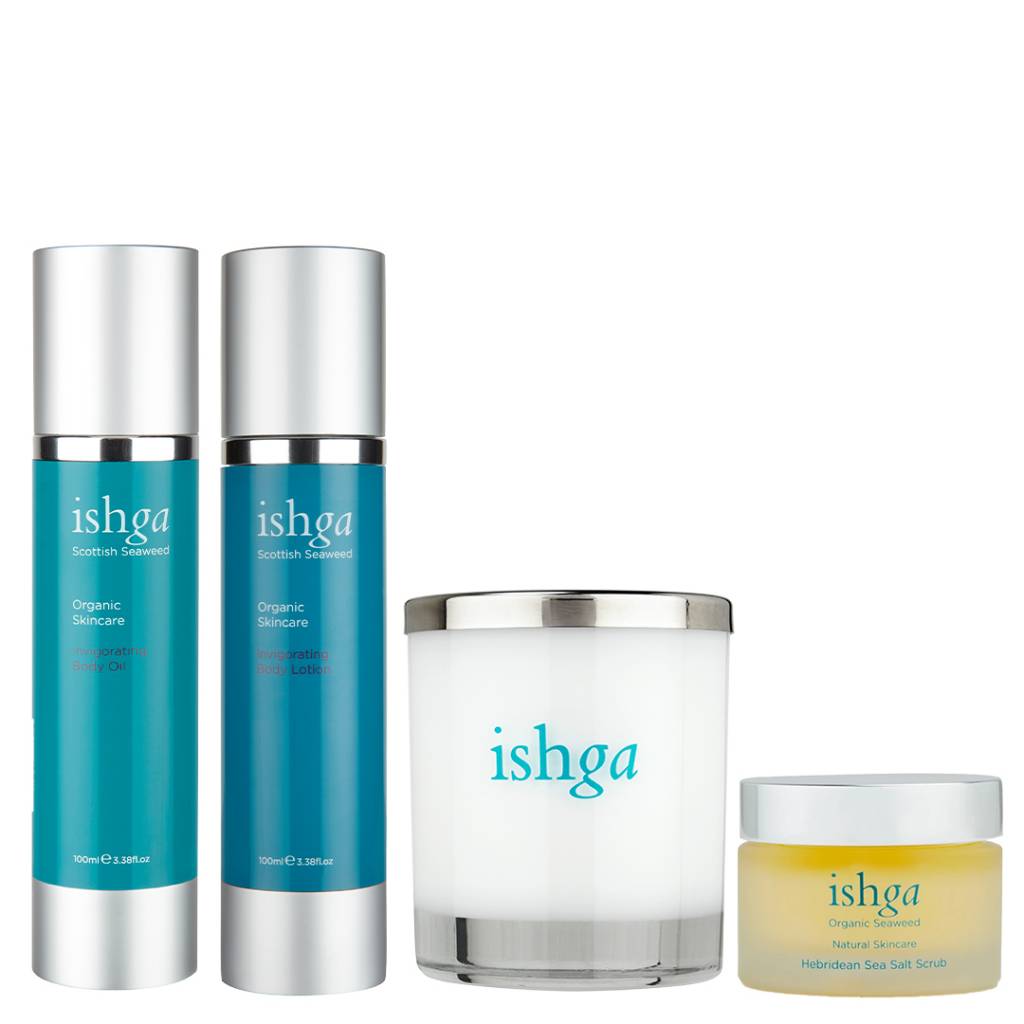 Pamper your body with the ishga Invigorating Body Collection (£94). The set includes a body oil, body scrub, body lotion and a Hebridean Dreams candle. Plus, the set also comes with a free hand cream worth £29.50!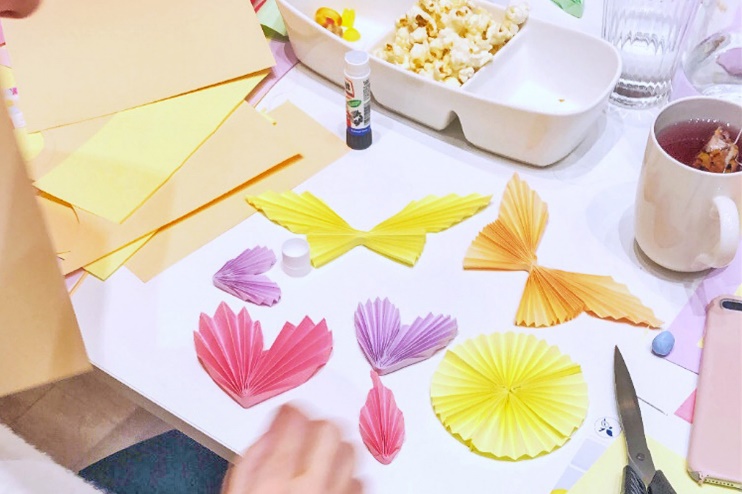 Virgin's Stay at Home Experience Days (£8.95 – £145) allow you to learn new skills and have fun from the comfort of your own home. From craft and cookery courses to online gin tasting tutorials, Virgin Experience Days has Easter covered – there's even a virtual home declutter with celebrity home stylist Dilly Carter on offer!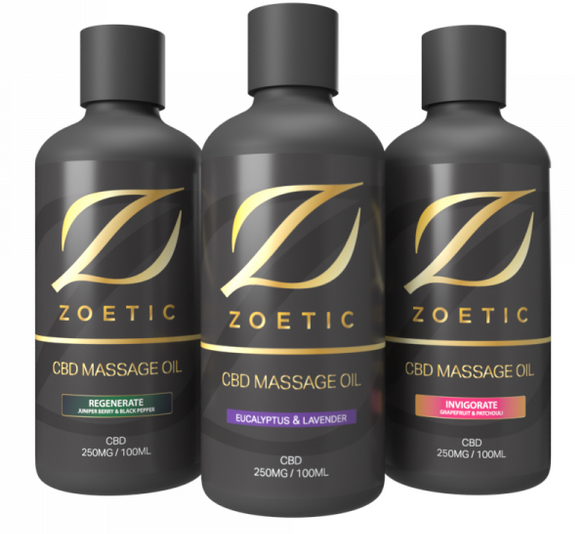 This CBD Massage Oil Bundle (from £30) is expertly designed to help you relax during these uncertain times. Simply massage into skin or add a few drops to your bath to boost energy levels, hydrate skin and relieve aches and pains.