Waterproof jackets are a must in winter! So whether you're heading out for a cross country run, going for a weekend walk or simply nipping out to the shops, our round up of the best women's waterproof jackets -tested by fitness writer Sarah Sellens and Top Santé editor Katy Sunnassee – will keep you covered. After all, there's no such thing as the wrong weather – only the wrong clothing! 
'This is the Mercedes Benz of waterproof sports jackets. You might have to pay a pretty penny for it – something I would expect to do for a high-performance, durable water-proof jacket – and it's worth the investment.
Weighing in at 236.5g, it's the second lightest waterproof on test – lighter than the (still very lightweight) Arc'teryx Venda (260g) but a tiny bit weightier than the sporty OMM Kamleika (235g) – and I barely noticed that I had it on. It's made with Gore-tex paclite plus fabric, which offers next-to-skin comfort, no matter how much you sweat.
The Exposure 2 can also be packed into its own pocket, which works really well in the variable British weather, during which you might frequently flit between wearing and carrying your waterproof. Boasting fully taped seams, waterproof zippers, and a polyurethane coating for added rain resistance around the pockets, this jacket offers a supreme amount of waterproofing – I wasn't at all concerned that my phone would get wet in the handy chest pocket.
There's also an easy-to-adjust drawcord at the back of the hood and a dropped hem for extra protection from the elements. With room for layers underneath, it's a great all-round option for runners, hikers and even festival-goers.
It comes in classic black – although this may not the best option if you need extra visibility – as well as teal and navy (pictured) and red. In terms of performance and weight, it simply couldn't be beaten, making it my go-to waterproof for multisport training.'
Weight: 5/5
Weatherproof: 5/5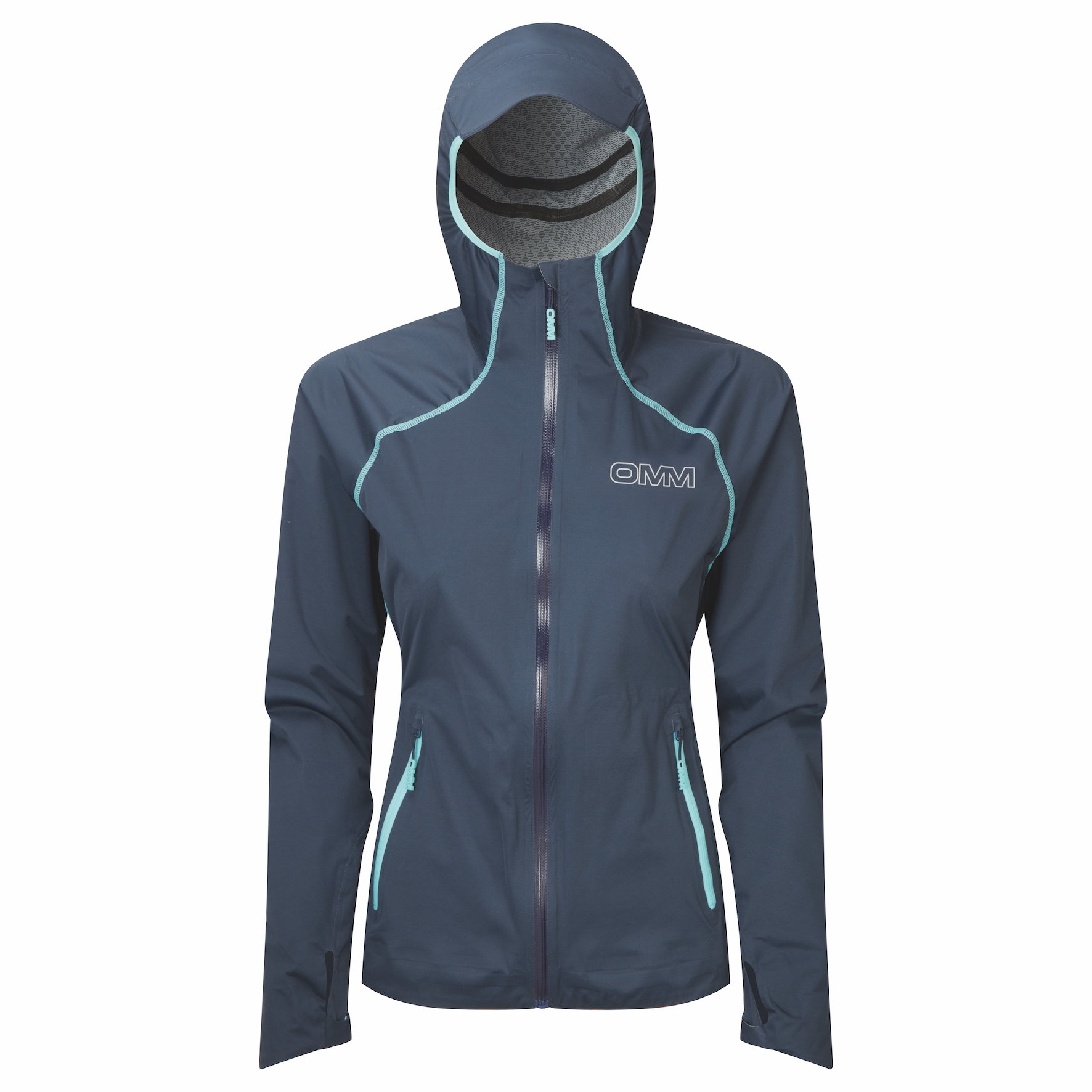 'Hailing from the apparel sector of the Original Mountain Marathon (the OMM, a two-day navigation event during which runners must carry all of their equipment, including camping kit), it's no wonder that this waterproof boasts the best fit for runners.
It's super-lightweight at just 235g and can be squished down into the teeniest tiniest pack – I easily squeezed it into the dinky side pocket of my running pack. Updated for winter 2020, it is made from a new nylon fabric that provides supreme comfort and stretch as you run, plus it has reflective details on the sleeves and back.
The Kamleika is not going to suit all activities (you can't fit thick layers under it when hiking, for example) but then it's not meant to. If you're hitting the fells, however, it's hard to beat.'
Weight: 5/5
Weatherproof: 4/5
Waterproof that's best for active travel: Arc'teryx Venda Anorak (£350, arcteryx.com)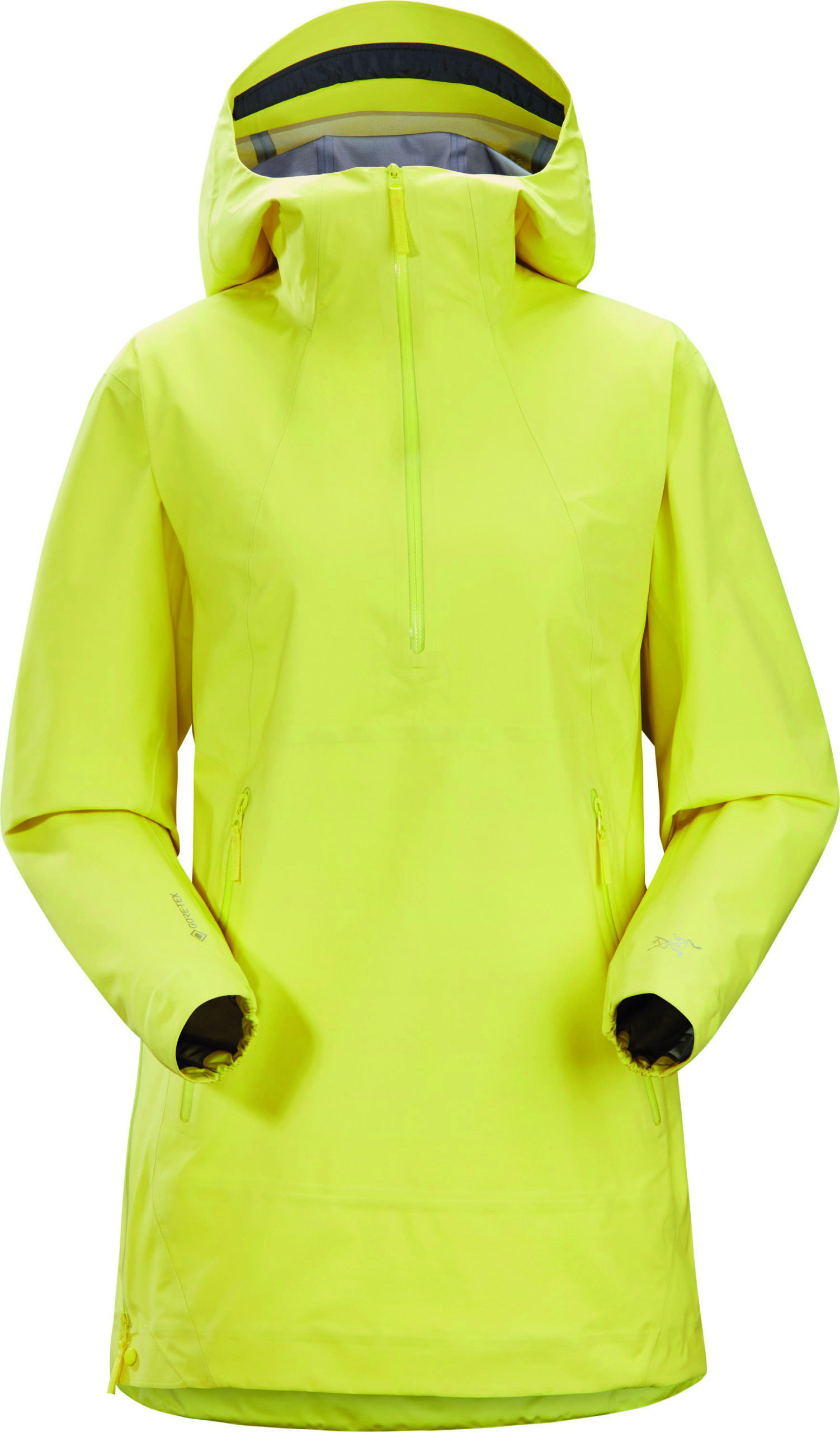 'Packing for sporty trips such as alpine or hiking breaks can be a bit of a nightmare due to needing so much kit, but at least now I can say that I know what hard shell I'll take: the Arc'teryx Venda. With its pullover fit, this waterproof looks as great when worn around town as it does when used in the mountains or on long runs.
And with Gore-Tex fabric and an adjustable hood, it provides supreme weather protection on windy or wet days.
The relaxed fit means you can fit layers underneath it when walking, while the hem drawcord makes it an equally great option for more intense activities such as runs and rides.'
It's available now in blue, black and cream (yellow no longer on website).
Weight: 4/5
Weatherproof: 5/5
Best waterproof for dog walking: Berghaus Rothley Jacket (£180, berghaus.com)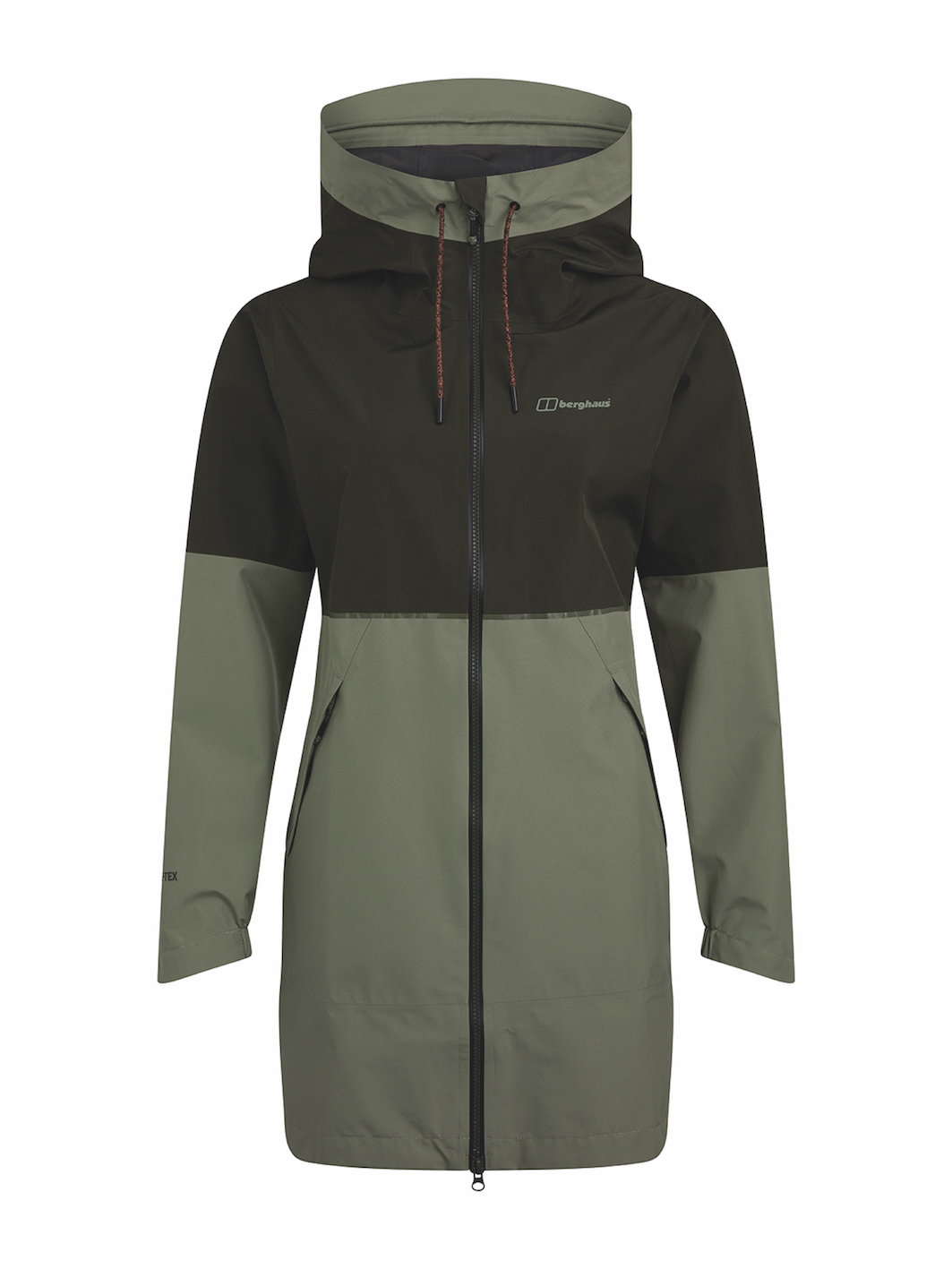 'Due to its stylish fit, this jacket got the most wear – I wore it on wet-weather strolls to the shops, when taking the kids to the playground, walking the dog, and when walking to the car in the rain. In fact, I even wore it as a lightweight layer for slightly warmer weather when it wasn't raining.
I didn't, however, wear it when doing intense sport because the long fit doesn't allow ample movement, despite the 'v' cut hem. Made with the high-performance Gore-tex paclite fabric, it's fully waterproof and rain simply glides off it.
I love the snorkel-style hood, which comes with two drawcords to keep water off the face, however torrential a downpour. In a nutshell, the Rothley is a fantastic waterproof for active lifestyles but not best-suited for running or mountain hikes.'
Weight: 3/5
Weatherproof: 4/5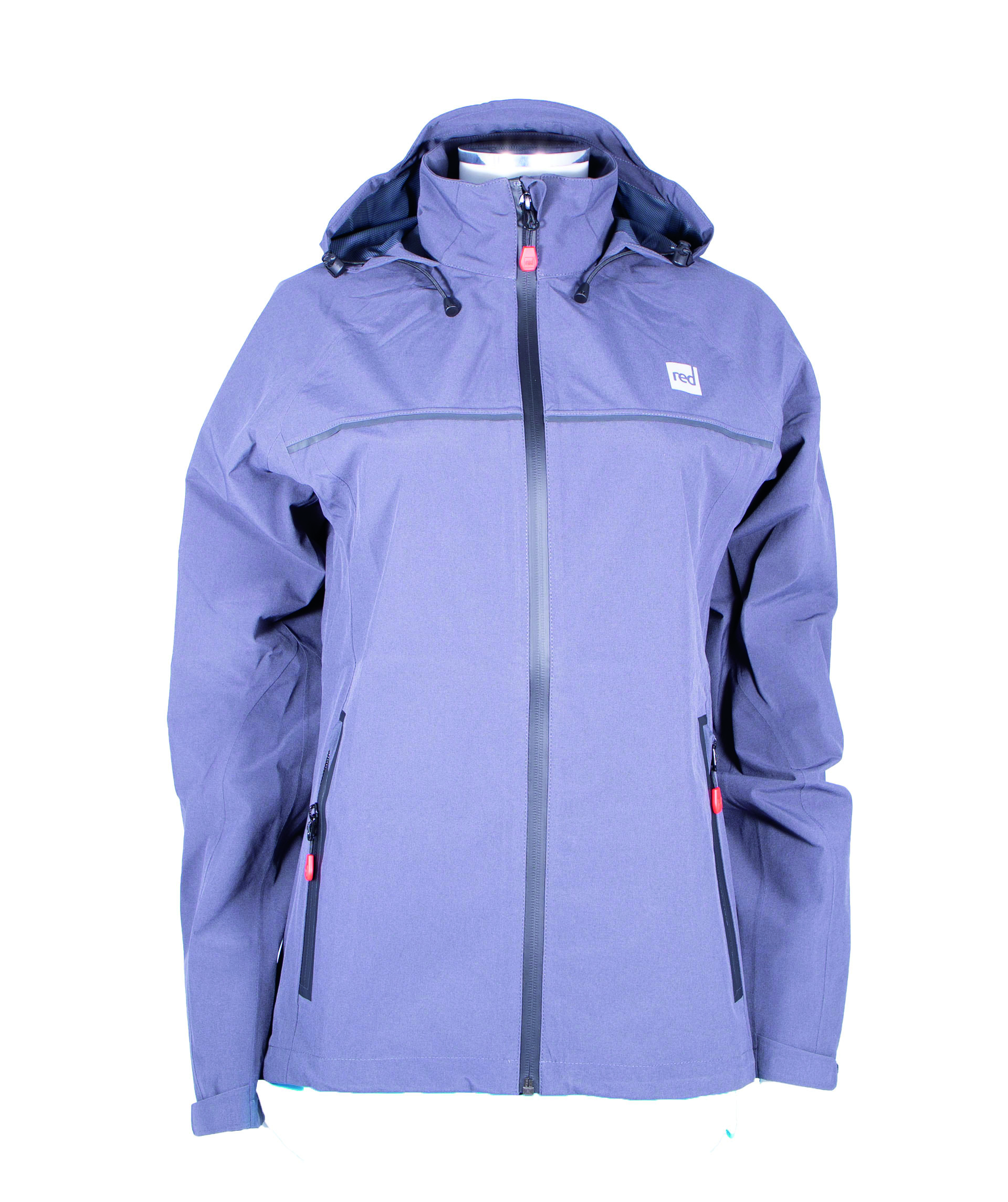 'This waterproof jacket comes up trumps for being impressively eco-conscious, so much so that it is Blue Sign approved for its sustainable production. Boasting Red Original's unique 5K/5K waterproof fabric, the jacket is a great all-rounder for a variety of sports but its unique selling point is how well it suits cool weather paddleboarding, thanks to Velcro cuffs that keep wrists warm and a four-way stretch fabric that moves as you do.
It has a supremely snug fit, largely as a result of its cosy lining, and I love that it nipped in at the waist for a flattering cut. Taped seams keep water out, while its underarm vents ensure you stay sweat-free. It also packs away into its own pocket for times when space is short.'
Weight: 4/5
Weatherproof: 4/5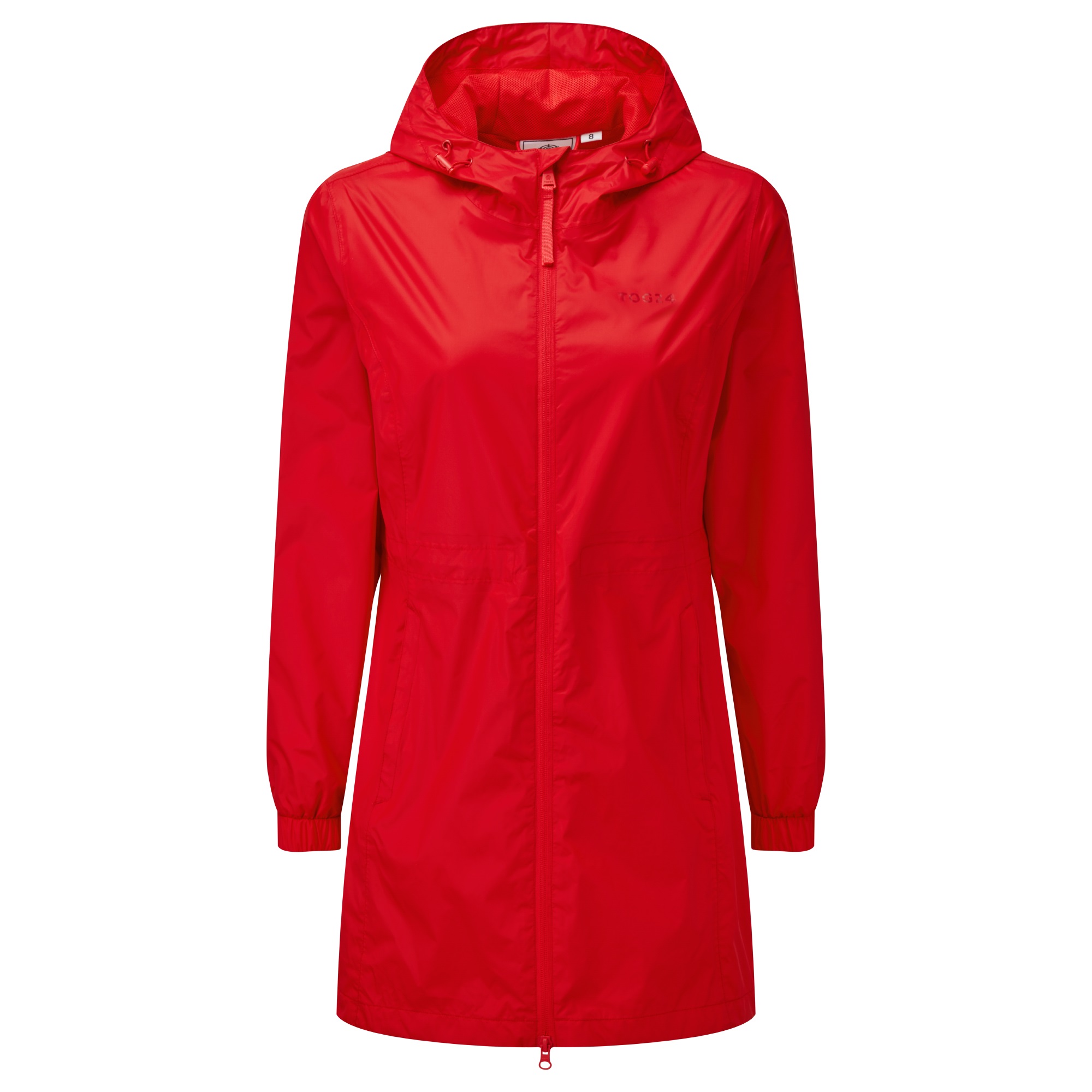 New for Feb 2021 (not yet on the website as of Feb 5, so do check back!), The Kilnsey Packaway is waterproof, windproof and breathable. As it can be packed away, it's perfect for popping in your bag before heading out. The outer coating repels water and the lightweight mesh lining makes for a comfortable and flattering fit. When the rain stops, it can be easily packed away again in the mesh and fabric bag.
It has windproof taped seams to stop water getting in, DWR coating to the outer fabric to repel water, Lightweight mesh lining to the body and easy glide taffeta lining to the sleeves.
The jacket also has a two-way zip fixed hood with adjusters at the hood opening, plus elasticated cuffs. You can also adjust the waist internally to create a more flattering shape. 
'This is super-lightweight and stylish too. I love the red but it also comes in pale pink with polka dots, and two navy patterns. It's perfect for a quick outing to the shops or a walk.'
Weight: 5/5
Waterproof: 4/5
Top tips for buying a waterproof jacket
Don't get caught out buying a "water-resistant" jacket that's only really suitable for short-duration showers. if you want to be out in heavy rain, always opt for a "waterproof" coat with a minimum rating of 10,000mm.
Creating a fabric that keeps out water and wicks away sweat is no easy feat, which is why active waterproofs are expensive. As a good rule of thumb, cheap waterproofs are less breathable than pricier options, so go for the latter if you're planning to be running and or doing long walks, although the latter might be sufficient if you're going for a short stroll.
It's important to choose a waterproof with taped seams. It doesn't matter how waterproof the fabric is, if the seams aren't sealed, water will get in.
Gore produces some of the best-known waterproof fabrics, including Gore-tex pro and Gore-tex paclite, but other brands have their own versions such as the North Face's Futurelight.
You might see the acronym DWR on some kit. This stands for Durable Water Repellent and provides extra waterproofing.