This month, burnout expert and nutritional therapist Rosie Millen looks at how to get your motivation back following a crash in energy levels…
If you are exhausted and feel like you've lost your drive and motivation as a result, here are some tips to get you thinking about your life and what you want this year. Use the below as helpful starting points:
5 ways to feel inspired and boost motivation
1. Focus on your 'why' to boost motivation
Why did you choose a career or job in the industry that you're in? What is your purpose? What do you want to achieve? What gets you out of bed in the morning? Take some time out to identify what your why really is and write it down.
2. Hire a coach or mentor to feel inspired
This always boosts my motivation and gets me to refocus. Get in touch with a coach and ask if you can have a preliminary chat to see if it's for you.
3. Chat to people about your goals
Talk to people about your passion and your goals and always surround yourself with positive and inspirational people to keep you going. You are who you surround yourself with.
4. Visualise your goal to boost motivation
The more specific you can be the better. The more details you can imagine and the more you visualise it, the stronger it will become. Never let go of this image in your mind.
5. Keep learning to find motivation
What I mean by this is keep reading. Reading a personal development book, for example, provides you with inspiration. You will continue to learn nuggets of information, which will motivate you on a personal level.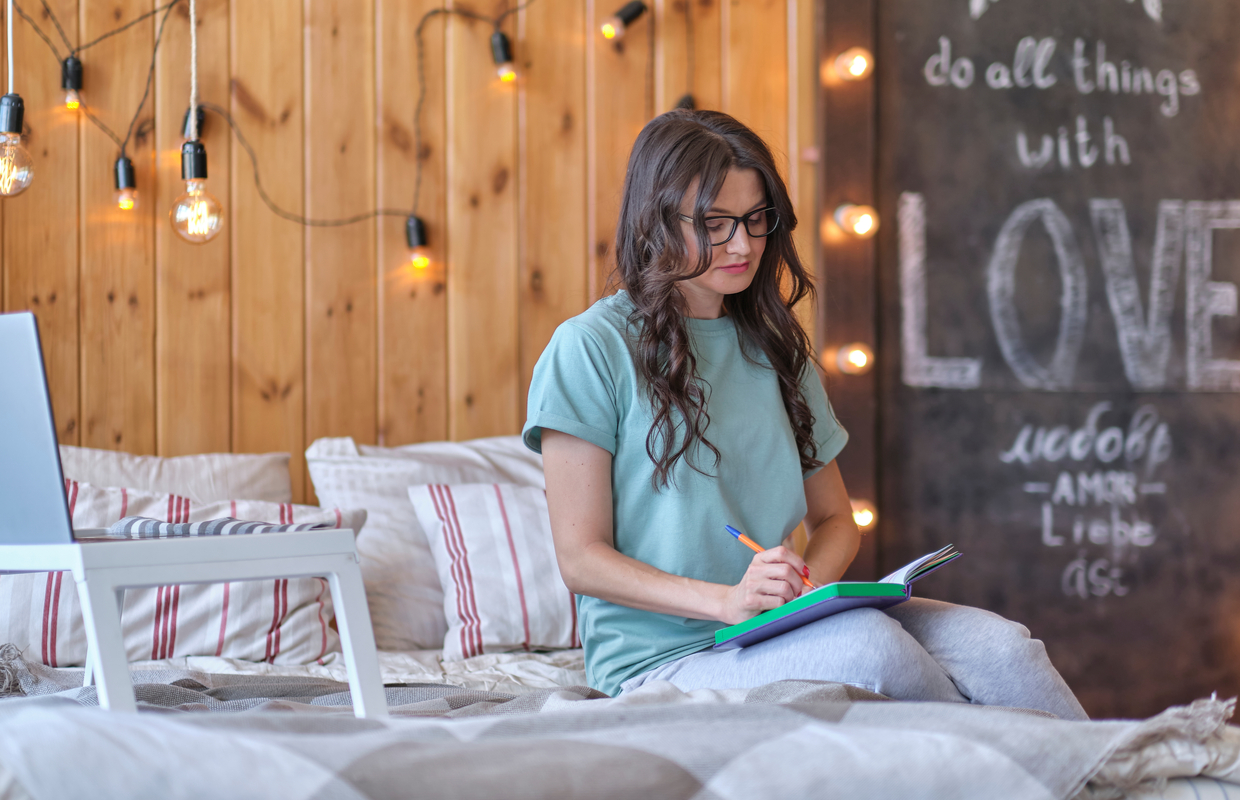 Quick exercises to overcome a motivation block:
Write down what you are going to do this week to feel motivated again.
Write down the three main stressors in your life. Think about ways in which you can eliminate them or reduce them.
Highlight the stressors in your life. One person's stressor might not be stressful to another. It's all relative, but these things can trigger a stress response:

Physical, such as accidents, injuries, overexertion and so on
Psychological, a crisis of values, purpose
Physiological, headaches, dizziness, constipation and tiredness
Cognitive, including anxiety and poor concentration
Emotional loss
Behavioural, such as sleep problems and grinding teeth
Social, including loneliness or lack of support.
Cellular, such as low blood sugar and nutritional deficiencies
Immunological including inflammation and allergies
Environmental, such as natural disasters (or a pandemic).

So, you can see there are lots of things that can cause stress. Using the examples above, think about the stressors you were not aware of that might be affecting you. Write them down. Which ones were you unaware of before?
Rosie Millen graduated from the Institute of Optimum Nutrition in 2010. In 2014, she was diagnosed with adrenal fatigue. Her book, Burnout's A B*tch! (£20, Mitchell Beazley), is out now.